Hello again. It's been a few months since we introduced ourselves (Rona and Robert) and our ambitious plan; to walk from sea level to the summit of Everest to raise money for the Bantuan Coffee Foundation. Since that last column it seems like a lot, and nothing, has changed. It is now early January 2015, and since October we have moved into a new home in a new location, and settled into life in the countryside. Rona has started a new job, and I have officially moved back to Scotland. This has had its drawbacks, particularly an ongoing lack of internet for the past three months!
One thing we learnt quickly is that combining full-time work with training is difficult. This is even more complicated when you have to take an on-call rota into account. For the first three weeks of her new job, Rona made it out on just one run. Since then planning has improved and on the Friday this is being written, we have already been to the gym three times this week. Rona aims to train for a half marathon in May next year, and use this training as a template to attain a good baseline fitness.
I have been avoiding running as I have a recurrent knee problem, so instead I've been hitting the swimming pool. I began swimming 1km three times a week then slowly increased the distance, to the point I am swimming 1,400m each time. Also on the more positive side, walking a Border Collie and a newly fostered dog every day is ensuring that there is at least some activity taking place on a daily basis for both of us.
There have also been some welcome opportunities to get out into the hills. Attempts to walk up Ben Lui and Beinn a' Chleibh were twice canceled on the planned morning because of the weather, but these disappointments were followed by some successful weekend trips to climb Sgurr a'Mhaim and Na Gruachain around Glen Nevis, and Schiehallion and Driesh in the East. The latter of these was particularly challenging. It was a cold weekend, and the ascent up onto the plateau was more like an ice-rink. Compacted snow had created an extremely slippery surface, and it took some determination to make it up. When we did, we found ourselves in dense cloud, and it was getting denser. Thankfully we had considered this possibility and we knew that navigation to the summit was relatively simple. When we reached the top it was very cold due to the high wind, and our cloudy summit record continued with no view at all. We descended via the same route, and found the cloud a couple of hundred meters lower than it had been on our ascent, and were pleased to exit the cloudline onto clear forest paths.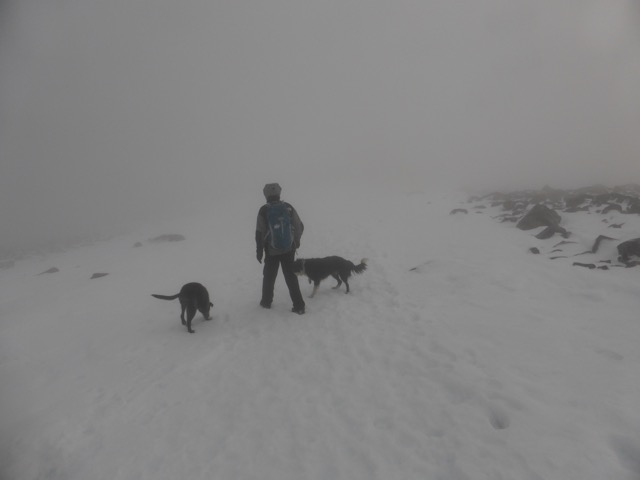 Our January is densely packed with four weekends out of five scheduled for climbs. With luck some of those will result in visible summits! One of those weekends is for a winter skills weekend at Glenmore Lodge. Based just outside Aviemore, in the Cairngorms, Glenmore Lodge is a world leading outdoor centre, and we hope to gain significant skills to ensure that we stay safe in the ongoing winter conditions. We currently have no formal training in navigation or winter skills, which are essential for allowing us to train year-round in Scotland. They will also be vital on the final expedition itself, so we are very keen to learn as much as we can from their expert staff.
The other activities that we have been expanding on are our promotion and fund-raising. We are, as yet, penniless in terms of funding, but working on as many angles as we can. We are in something of a one-sided conversation with Sea to Summit, who had been very enthusiastic about our project, where we are trying to elicit a response from their marketing agents about the project. This means that we have to be very convincing when we detail how an organization will benefit from supporting us. We have already approached, and been refused by, companies such as KLM, but we are working on a whole range of organisations, from fitness monitors such as RunKeeper, to technology manufacturers and, naturally, outdoor companies.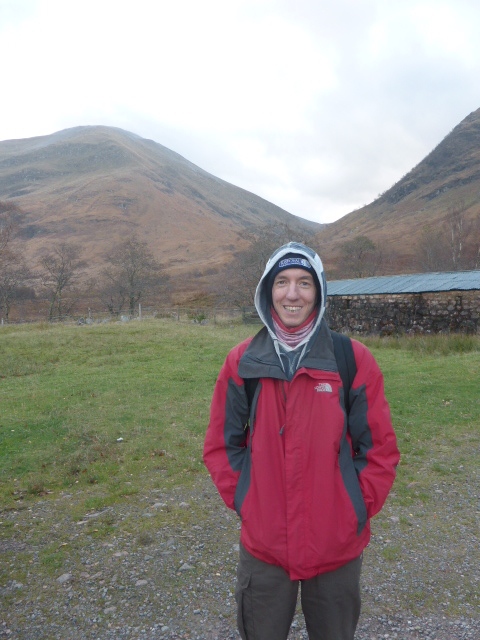 We have also calculated a pretty concrete budget, taking into account travel, climbing costs, equipment and daily subsistence for the eventual effort, and the total comes to a rather daunting £130,000. Although a frankly huge number, it isn't as high as we worried it would be. The bad news, however, is that 'only' £15-20,000 of this is equipment, which we anticipate to be the easiest support to gain. That leaves around £110,000 that we probably need to raise in cold, hard, cash. That's going to take a lot of persuading. We have been lucky enough to secure a discount from Alpine Ascents who we will be climbing with which will sum to about £3,000 over all of the training climbs, and also secured a 20% discount from Glenmore Lodge for our winter training course, but this still leaves a big funding gap we have to fill.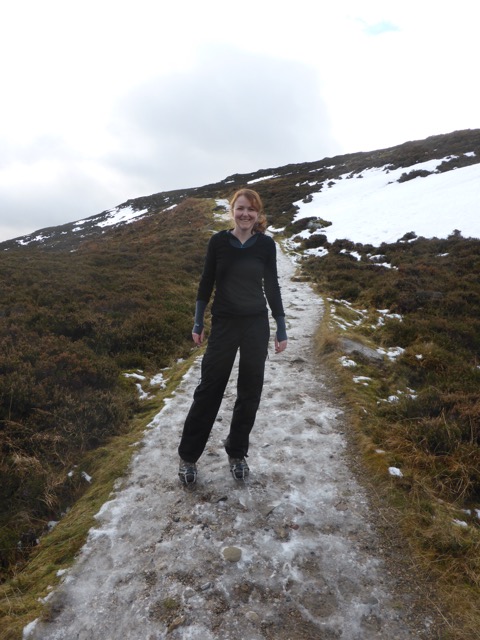 One of the more significant problems we are facing is that there is a lot of competition for this kind of money. All the big companies that we have looked into have specific application procedures because they receive so many inquiries about sponsorship. Not only do we have to stand out from all the others, but wherever possible we have to find companies with a personal connection. That search for high-powered friends continues, but we have managed to bag one friend who has already been a great source of advice.
Mark Beaumont, round-the-world cyclist, veteran of rowing to the magnetic North Pole and of climbing both Denali and Aconcagua has come on board with our project as our Patron! We are thrilled about this, not only because of his experience of similar activities and fundraising, but because someone who understands the demands of an expedition like ours has listened to our plans, met us, and decided that we are worth backing. This is hugely flattering and gives us further encouragement to train more and work on fundraising and publicity.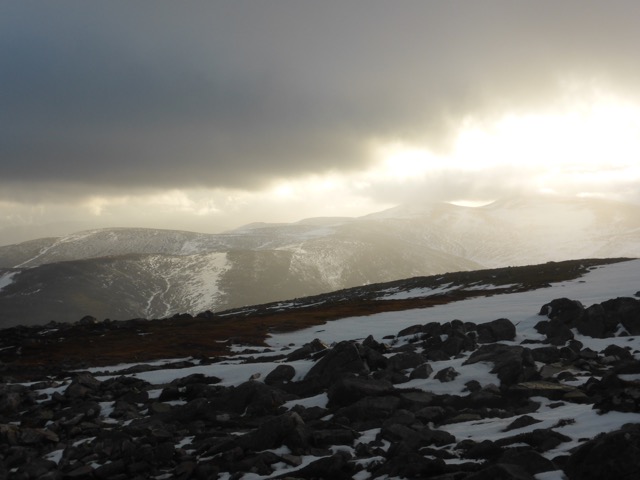 Publicity, social media and awareness of our expedition has become the key target of the next six months. Together with our publicity gurus, we have decided to focus on these areas, and to gain as large a following as possible, before we approach potential sponsors. So, please do follow us on Facebook, Twitter, and through our webpage (which is now more closely linked with the foundation we are raising money for, Bantuan Coffee), and encourage your friends to do likewise, every person who follows us increases the chances of success, and we like to think our posts are at least mildly diverting!
Overall, six months in, it still feels too much like we are in the 'pre' stages of the project, in both training and sponsorship elements. It will be a huge psychological boost to get a first sponsor, but it's something that we are going to have to work a little bit longer and train a little bit harder to get. We'll keep you posted on how we get along.