Deep in the heart of the South Atlantic Ocean you will find an island long lost to modern tourism – until now. This volcanic tropical island of St Helena is just 47 square miles in size and is one of the last remaining travel frontiers. Now, the rarely visited destination is finally reachable by air after centuries of perfect isolation…
To help you plan your visit to the island that's lost in time, we put together a handy list of all the best things to do in St Helena, with the first five based on dry land and the following five around the island's vibrant marine life. Feel like an explorer of times gone by as you trek through epic landscapes and discover relics of the past, or discover how the island's unique location and relative inaccessibility has allowed a rich biodiversity of marine life to flourish, uninterrupted by human interference.
Diana's Peak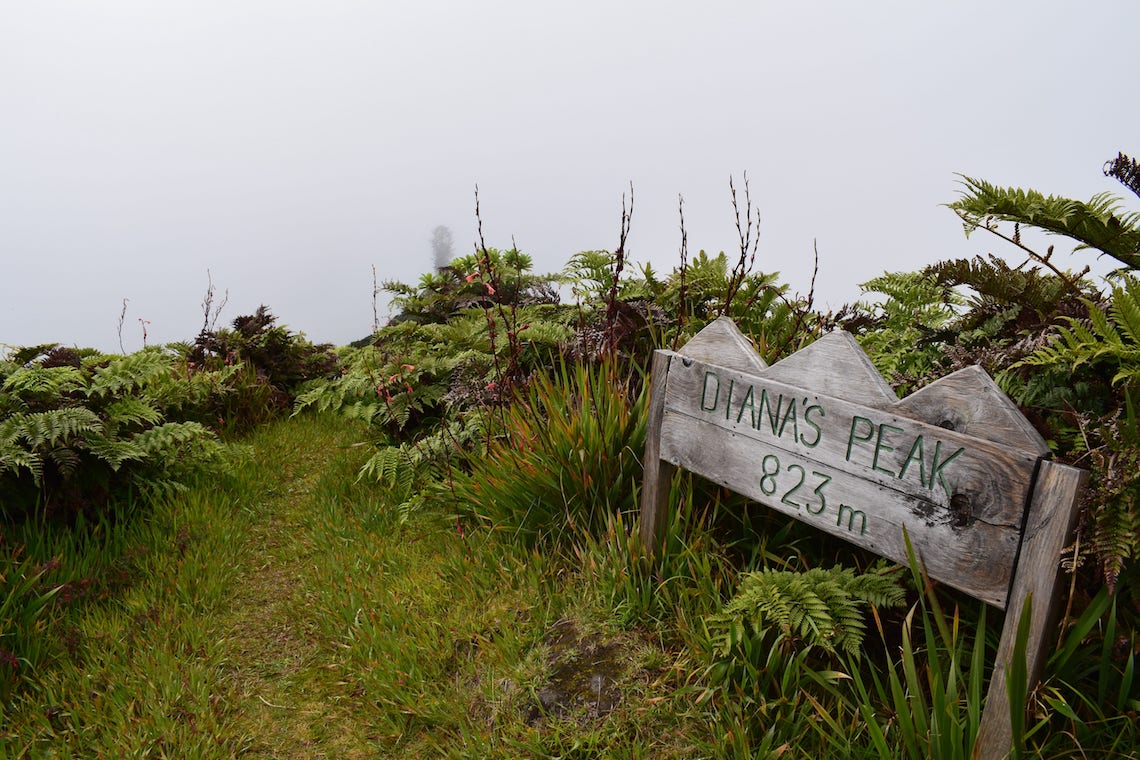 At a respectable 823m above sea level, Diana's Peak is the highest point on the island and it makes for an enticing adventure into dreamy cloud forests. The hike to the roof of this unusual little island is teeming with rare species of plants and curious wildlife too, so keep your eyes peeled. Some of the flora and fauna you'll see is totally unique to St Helena, and on reaching the top, panoramic views of the island surrounded on all sides by the moody blues of the Atlantic Ocean will be your just reward.   
Jacob's Ladder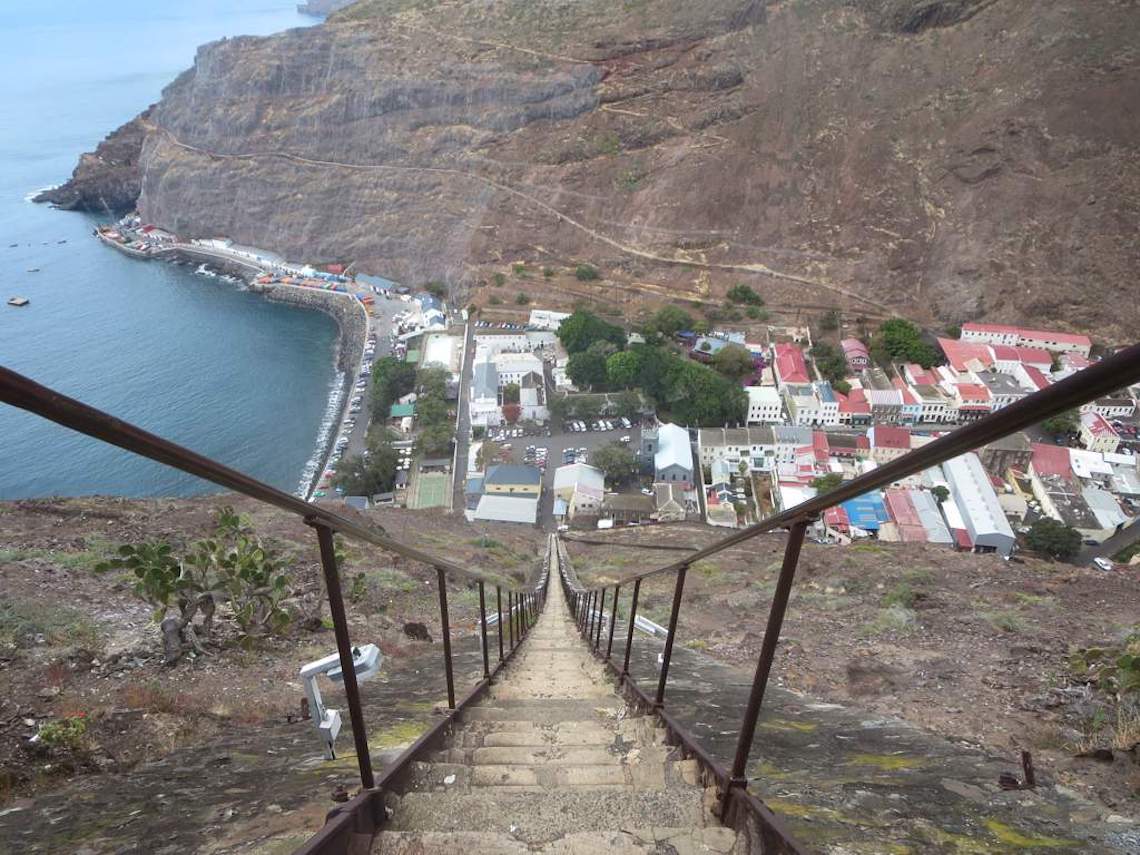 Get the blood pumping on this 699-step run from Jamestown up to the top of Ladder Hill Fort, which has been constructed from a former tramway built in 1829. Each and every thigh-burning step will be worth it once you reach the top and feast your eyes on staggering views extending over Jamestown, now far below, and the mischievous glint of the ocean against a backdrop of dramatic cliffs.
Heart Shaped Waterfall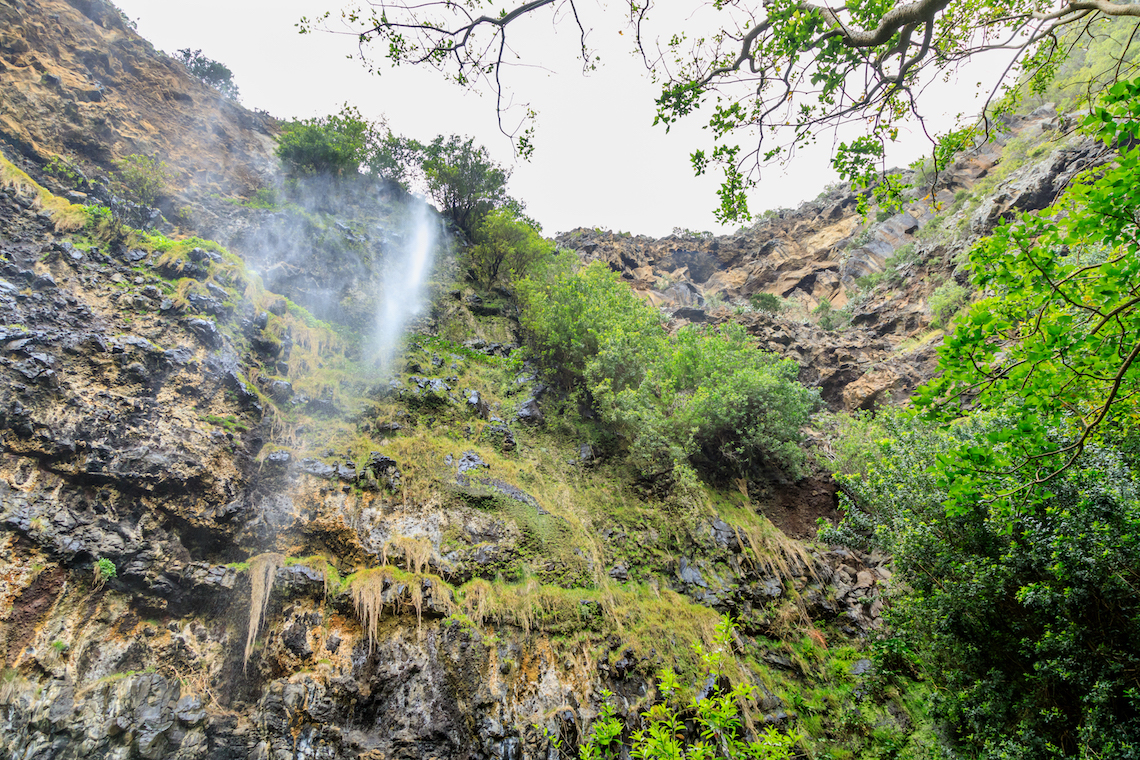 This romantic little spot is best visited during the winter, when the water cascades from the hinterland above James Valley and over the heart-shaped cliffs. A charming and recently refurbished woodland walk leads right up to the base of the falls from Jamestown, with a viewing platform by the plunge pool, perfect for snapping some pictures.
Lot's Wife Ponds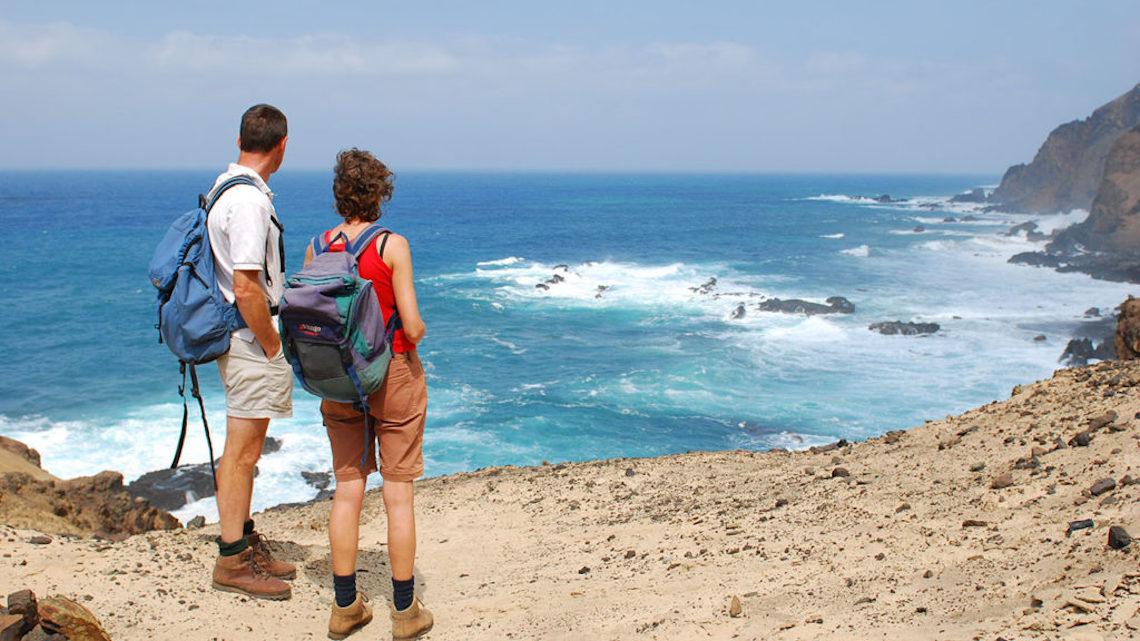 Ideal on a summer's day, this hike traverses terracotta-hued sands to reach the unique rock formations and swimming holes known as Lot's Wife Ponds. Here, you can cool off in crystal clear waters before heading back along the winding path through the Gates of Chaos (not quite as hair-raising as they sound) to your start point in Sandy Bay.
Shark's valley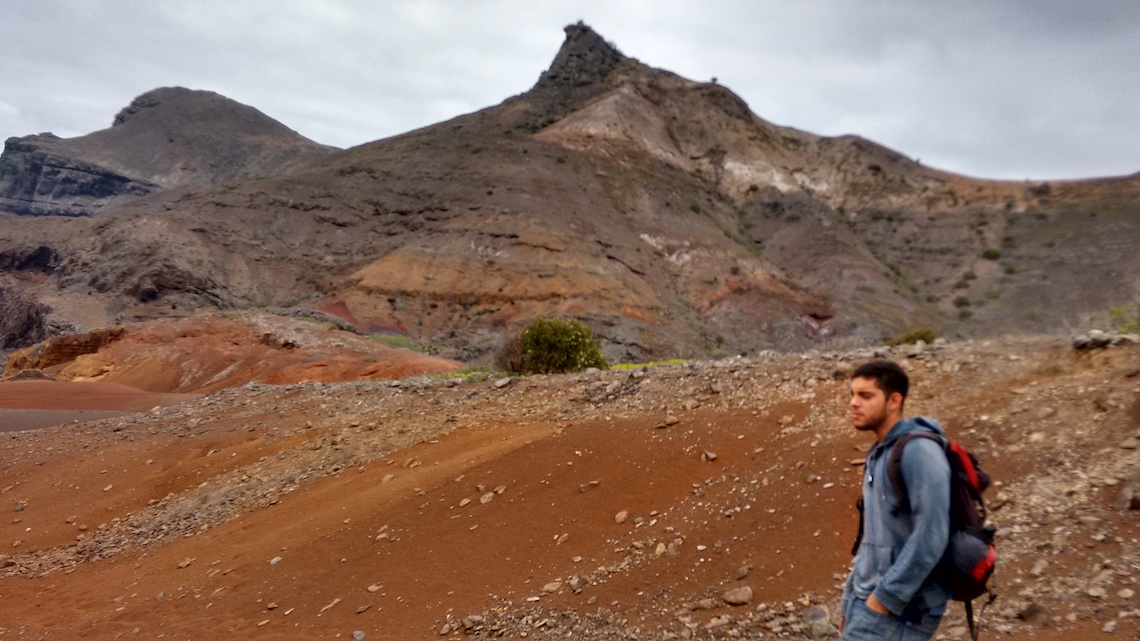 One of the many charming 'Post Box' walks of the island (designed to appreciate the wide variety of natural landscapes and man-made heritage of the island), Shark's Valley offers a coastal trail complete with a series of picturesque waterfalls.
Diving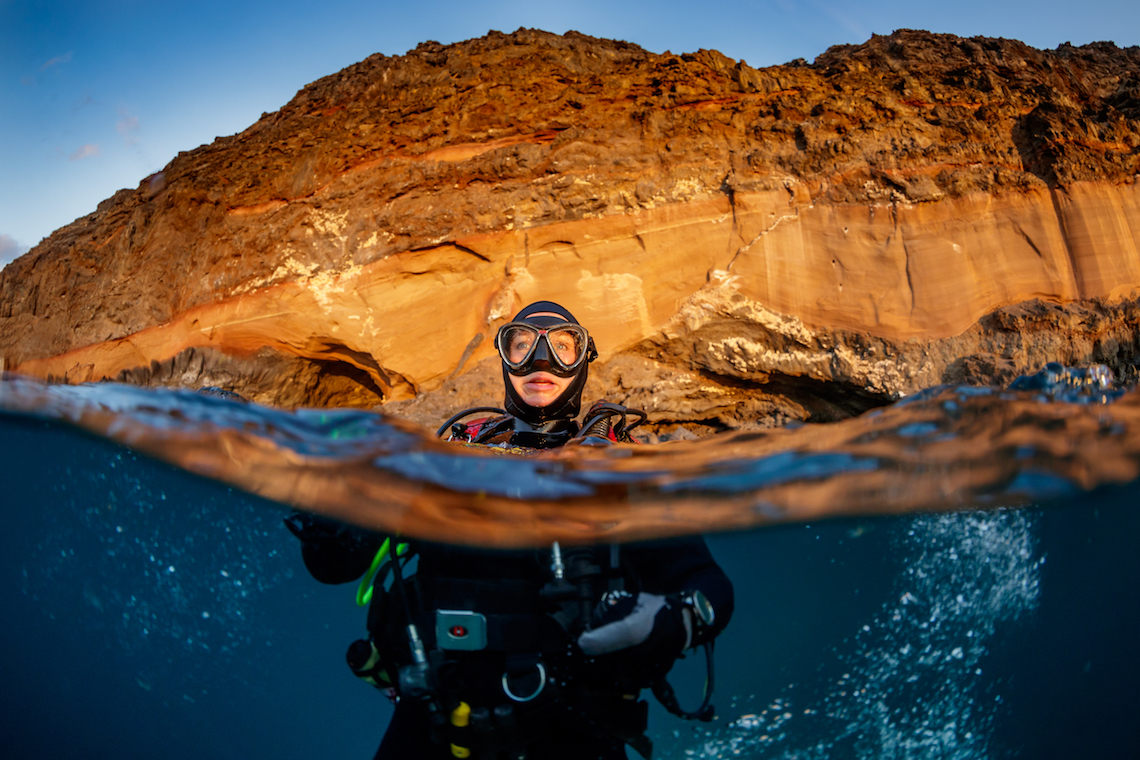 Thanks to its remote location, the marine life of St Helena is rare and varied, with some endemic species that have only been spotted in a handful of dive sites. Qualified divers will find vibrant reefs, captivating shipwrecks and intriguing hidden caves to explore, with the clear warm waters offering excellent visibility of up to 30m. Devil Rays are often spotted in the area and make for a tantalising draw to the rich waters surrounding the island. 
Snorkelling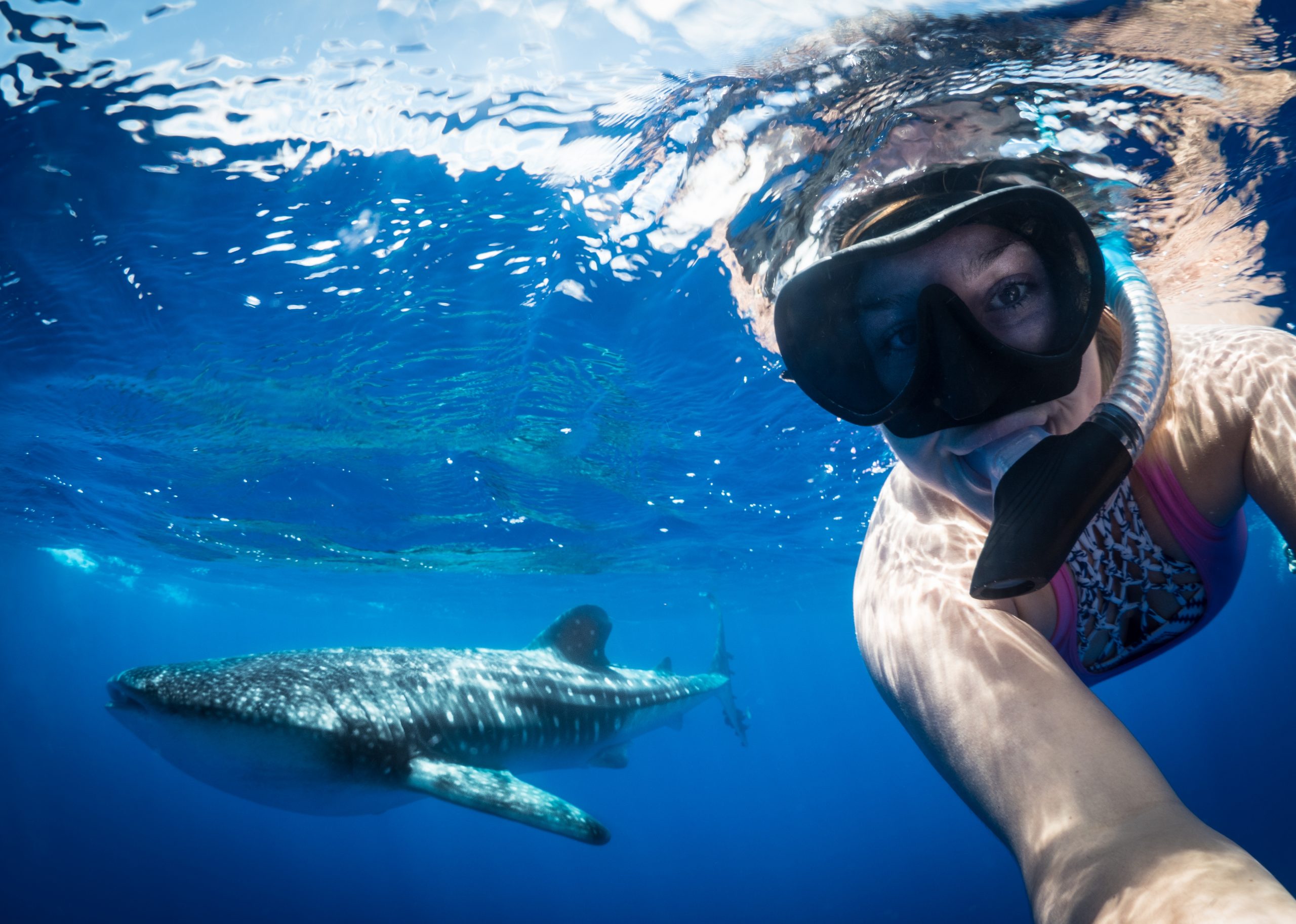 Those without diving qualifications need not miss out on St Helena's abundance of marine life, with plenty to be spotted from the surface too. Keep your eyes peeled for green and hawksbill turtles, who use the island as a brief rest stop before continuing their epic journey across the Atlantic. Nearly 700 miles north of St Helena is their final port of call, Ascension Island, home to the second largest recorded nesting site of the green turtle.
Dolphin spotting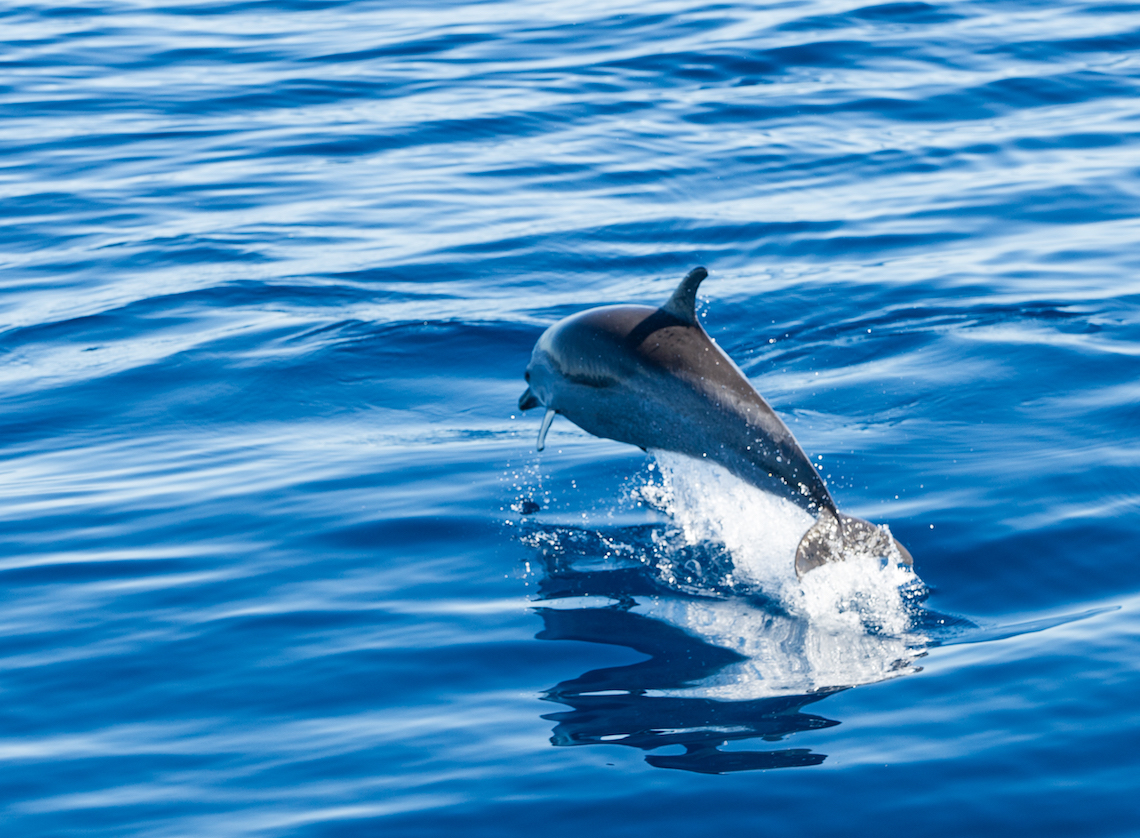 Experience the wild exhilaration of dolphins frolicking in their natural habitat on a boat trip out to Long Ledge, where pods of up to 300 pantropical dolphins regularly congregate. There's nothing quite so delightful than seeing these intelligent mammals perform spectacular aerial acrobatics alongside the boats for their own amusement.
Whale watching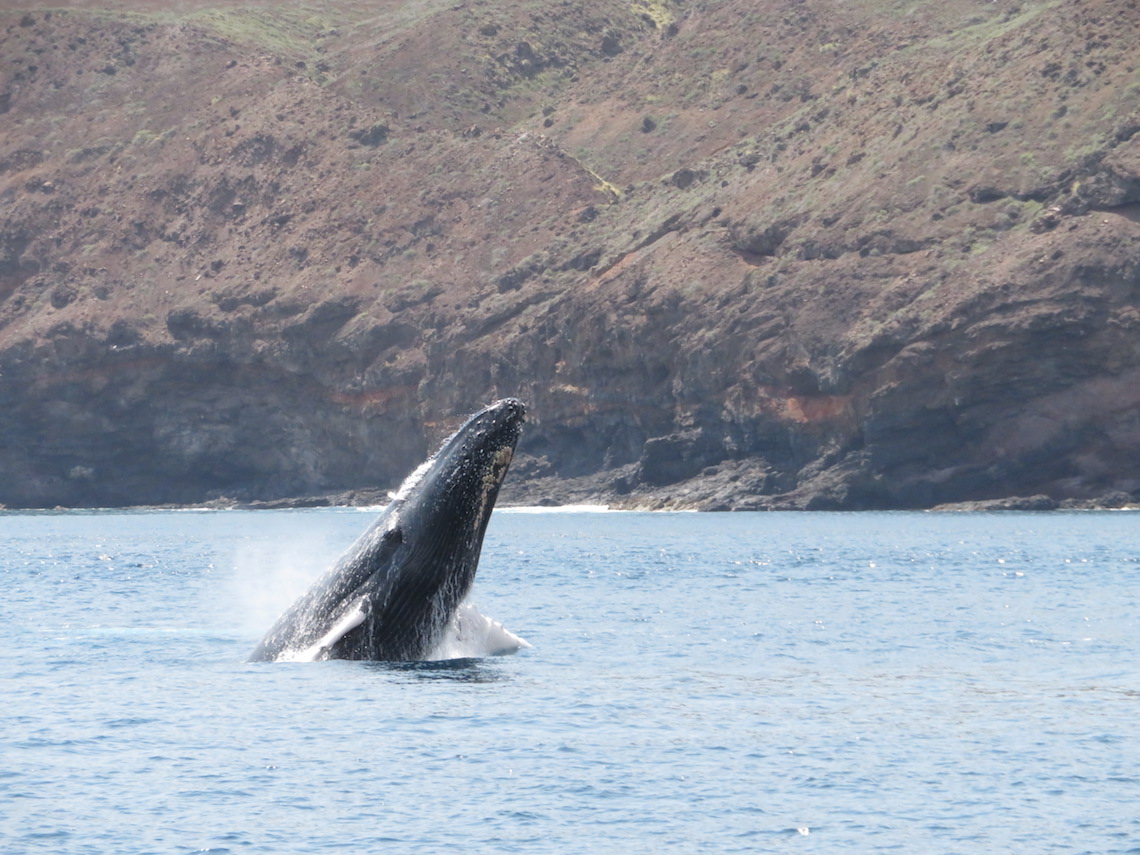 Set your alarm and head out early for a chance to spot majestic humpback whales, who visit the island annually. The surprisingly energetic creatures are often seen breaching offshore, with plenty of companies offering boat trips to help you catch sight of one. The whale watching season is between June and December.
Swimming with sharks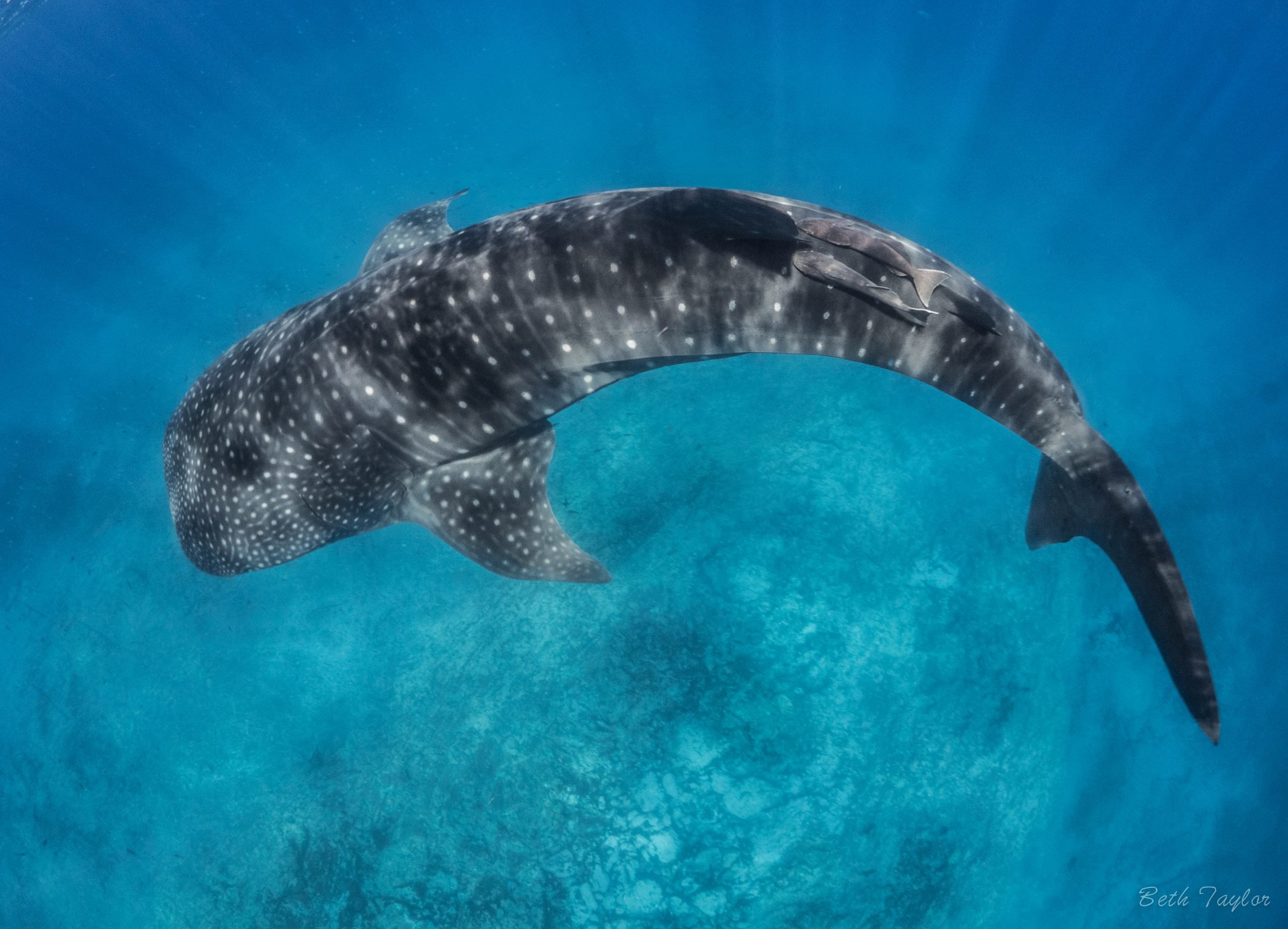 Whale sharks are the largest fish known to man, averaging about 10m in length and often weighing up to 20 tonnes. While they might look (and sound) scary, these gentle giants aren't interested in having you for lunch and it's perfectly safe to swim in the water with them. These magnificent creatures have even been known to allow swimmers off the coast at St Helena to swim along with them while they cruise the shallow coastal waters, scooping up plankton in their giant mouths.
More incredible things to do in St Helena
We've hardly scratched the surface of all the incredible things to do in St Helena, and you can find plenty more on the St Helena tourism website here.