As flights get cheaper and travel times get shorter it seems that more and more people are turning a blind eye to that which their own country offers and heading abroad instead. And while we often love to do the same, we also believe that exploring our own nation can be just as rewarding.
So, to offer up some proof, we've teamed up with binocular, scope and camera accessory company Swarovski Optik to show exactly how beautiful these islands we call home truly are. To do so, we've rounded up 10 of the most incredible views in the United Kingdom.
1. Durdle Door, Dorset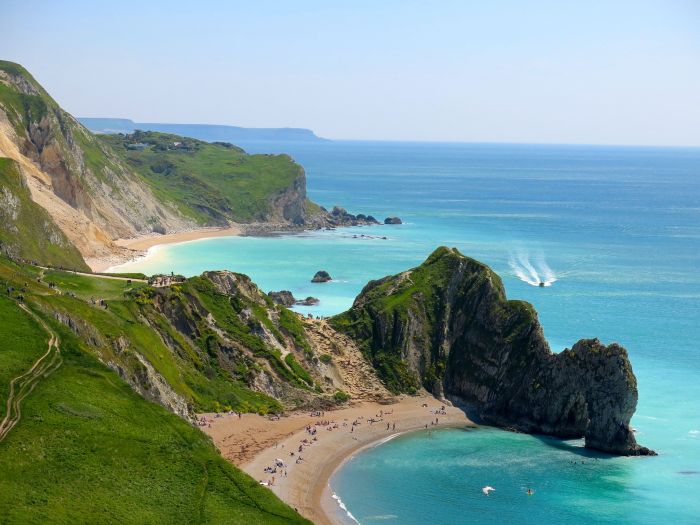 Photo: Kyle Taylor
The entire Jurassic Coast offers incredible views, but it's Lulworth Cove and Durdle Door which are our particular favourites. The area offers up brilliant coastal tracks while the water is perfect for a sea swim and coasteering activities offer a very tempting alternative.
Of course, such are the views that you would be just as content to sit atop the cliffs and watch the world go by.
2. Kynance Cove, Cornwall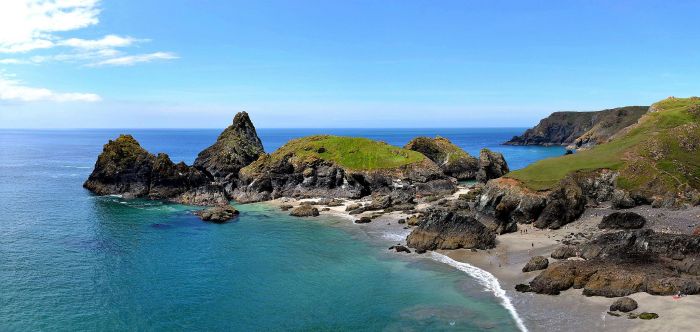 Photo: Robert Pittman
One of the most beautiful spots in Cornwall? We'd say so. Kynance Cove is located on the west side of the Lizard peninsula and is a photographer's dream. At low tide a glorious sandy beach is revealed, which is a stark contrast to the deep turquoise and blue of the enticing water.
Situated on the South West Coast Track, Kynance Cove offers walkers a brilliant opportunity to explore the coast. Just a couple of miles to the south you will find Lizard Point, the most southerly place in Britain. Upon visiting and walking this stretch of coastline, be sure to keep your eyes peeled as there are often sightings of seals, basking sharks and dolphins.
3. Giant's Causeway, Northern Ireland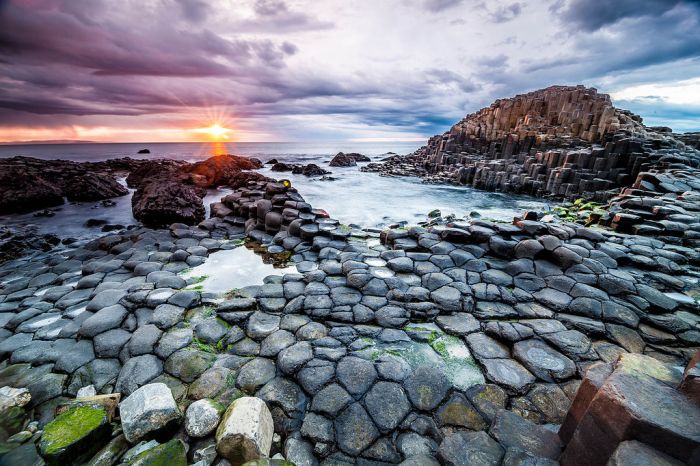 Photo: Stefan Klopp
Found on the northeast coast of Northern Ireland, Giant's Causeway is truly a sight to behold. Cosisting of roughly 40,000 interlocking basalt columns, the spectacular land form was the result of an ancient volcanic eruption and it has since been declared both a World Heritage Sight and a national nature reserve.
It's known as one of the most spectacular natural wonders of the United Kingdom and the truth is, you're unlikely to see anything else like it. Wildlife enthusiasts among you will also be thrilled to hear that the area is a haven for a huge range of seabirds.
4. Ogwen Valley, Wales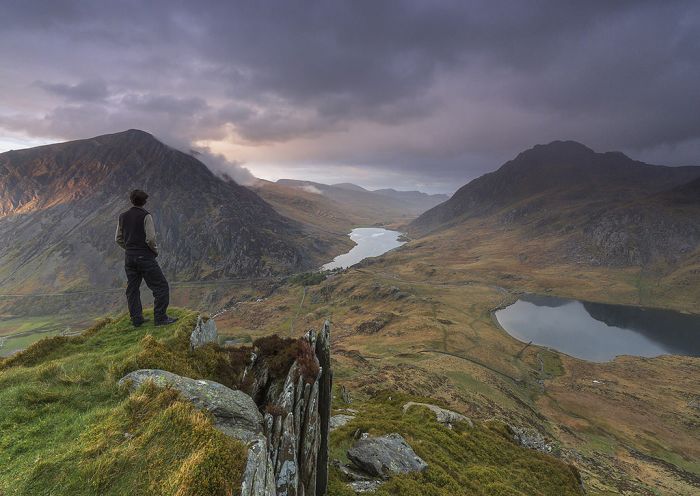 Photo: Kris Williams
One of the most beautiful valleys in Snowdonia National Park? Well, just look at that view and decide for yourself. The valley, lying to the south of Bangor, is bordered by the Glyderau mountain range on one side and the Carneddau on the other and represents a perfect spot for hiking and camping. Especially with Tryfan just a stone's throw away.
5. Cader Idris, Wales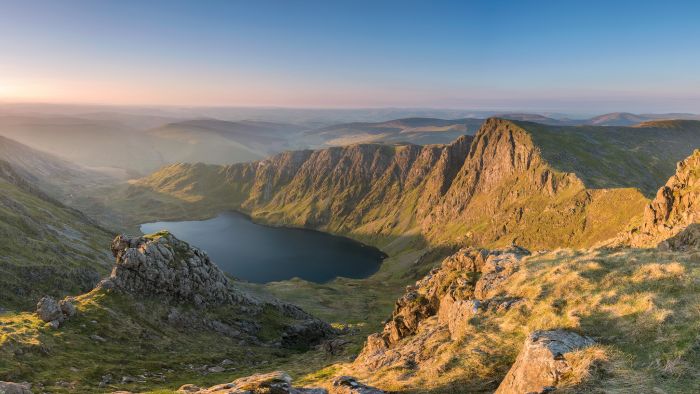 Photo: Kris Williams
Lying in the southern end of Snowdonia National Park, Cader Idris (or Cadair Idris) is one of the most popular Welsh peaks for walkers. It also just so happens to be one of the most stunning, especially when you take in the incredible views of Llyn Cau from the top.
6. The Quiraing, Isle of Skye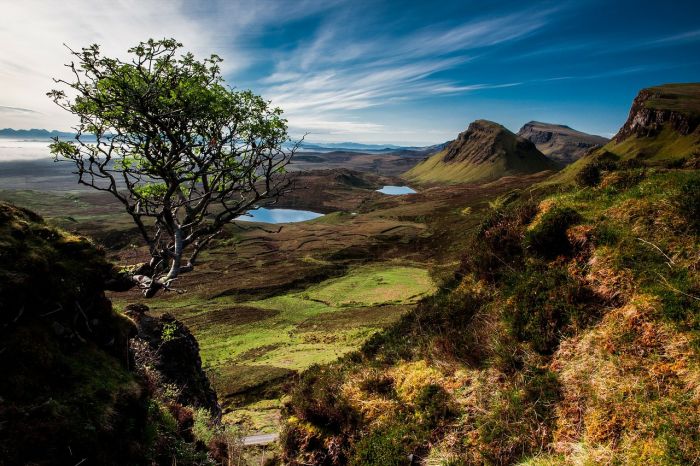 The Isle of Skye is renowned for its rugged landscapes and dramatic coastline meaning there are fantastic views across the whole island. The Quiraing, a landslip found on the northernmost summit of the Trotternish, offers particularly remarkable views, especially for those interested interested in photography.
7. Loch Lomond, Scotland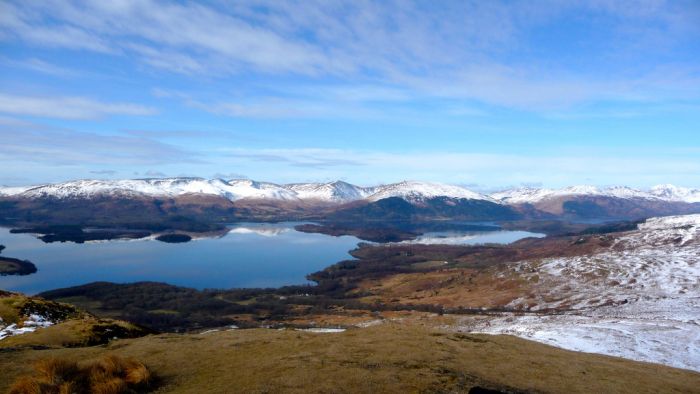 Photo: Ian Dick
The largest lake in Britain in terms of surface area, Loch Lomond is also one of the most spectacular. Flanked by the Arrocher Alps, the area is home to plenty of adventurous activities with walking paths, cycling tracks, mountains and watersports abound.
8. Cheddar Gorge, Somerset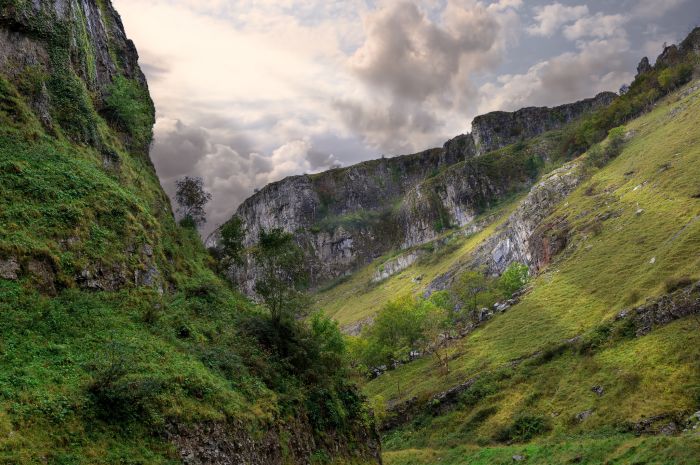 Photo: Steve Slater
At nearly 140m deep and three miles long, Cheddar Gorge is Britain's deepest ravine and it's one of the most iconic attractions in Somerset. Driving through the gorge offers a great perspective of the karst limestone cliffs while those that make it to the top will be blessed with fantastic views of the ravine and the surrounding countryside.
The area is also known to attract a range of fascinating wildlife such as adders, peregrine falcons and horseshoe bats.
9. Chrome Hill, Peak District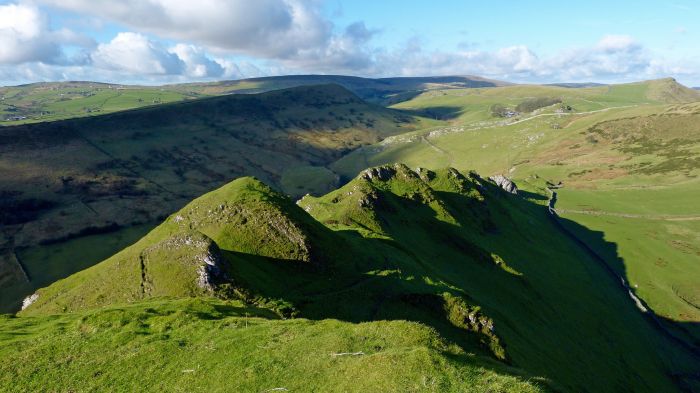 Photo: Andrew
Chrome Hill is a limestone reef knoll that offers brilliant panoramic views to those willing and fit enough to make it to the top. It's almost as spectacular viewing it from a distance as it is from the top and there are brilliant photo opportunities, too.
10. Wastwater, the Lake District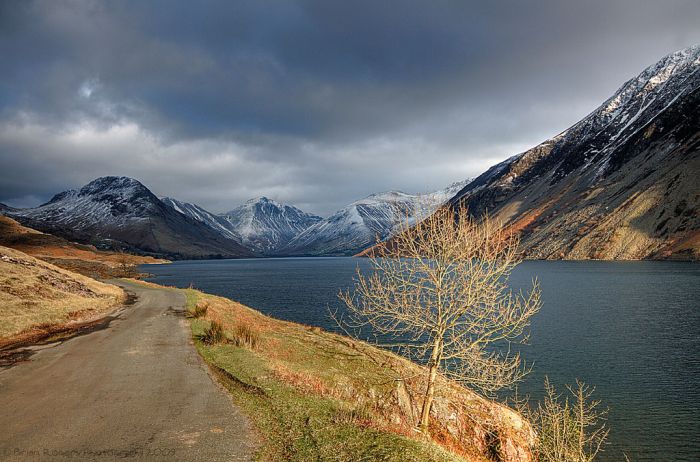 Photo: Brian Rogers
Wastwater is the deepest lake in England and is surrounded by some of the highest mountains in England including Scafell Pike, Lingmell, and Great Gable. This means that you are blessed with astounding views whether you are at the top of the mountains looking down or at the bottom looking up.
Want a closer look? Take a Swarovski Optik binocular and see these beautiful places in glorious detail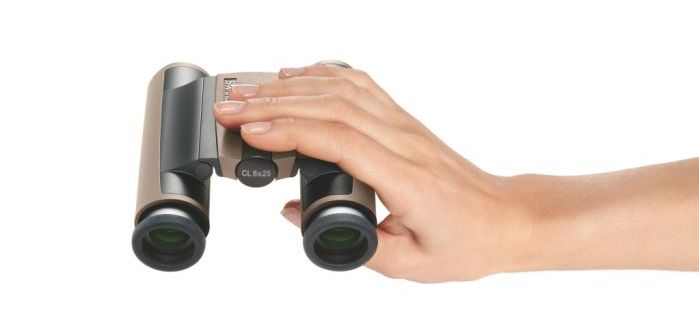 The Swarovski CL Pocket binoculars
Swarovski Optik offer a varied range of binoculars and scopes meaning you can make the most out of the beautiful views that we are blessed with in the UK. One such product that lends itself to adventure travellers is the firm's CL Pocket binoculars which offer exceptional performance and optimum viewing comfort in a small and practical package.
Those of you who have an iPhone 5.5s or 6/6s and would love to capture the best shots on your phone will be glad to hear that Swarovski Optik also offer an adapter which enables you to connect your phone with a CL Companion binocular or spotting scope to capture glorious photos and videos.