Looking to take one of your more unusual trips this Halloween? If so, here are 12 weird and wonderful places to visit in the UK.
Courtesy of LeaseCar, they're sure to be both spooky and kooky at the same time.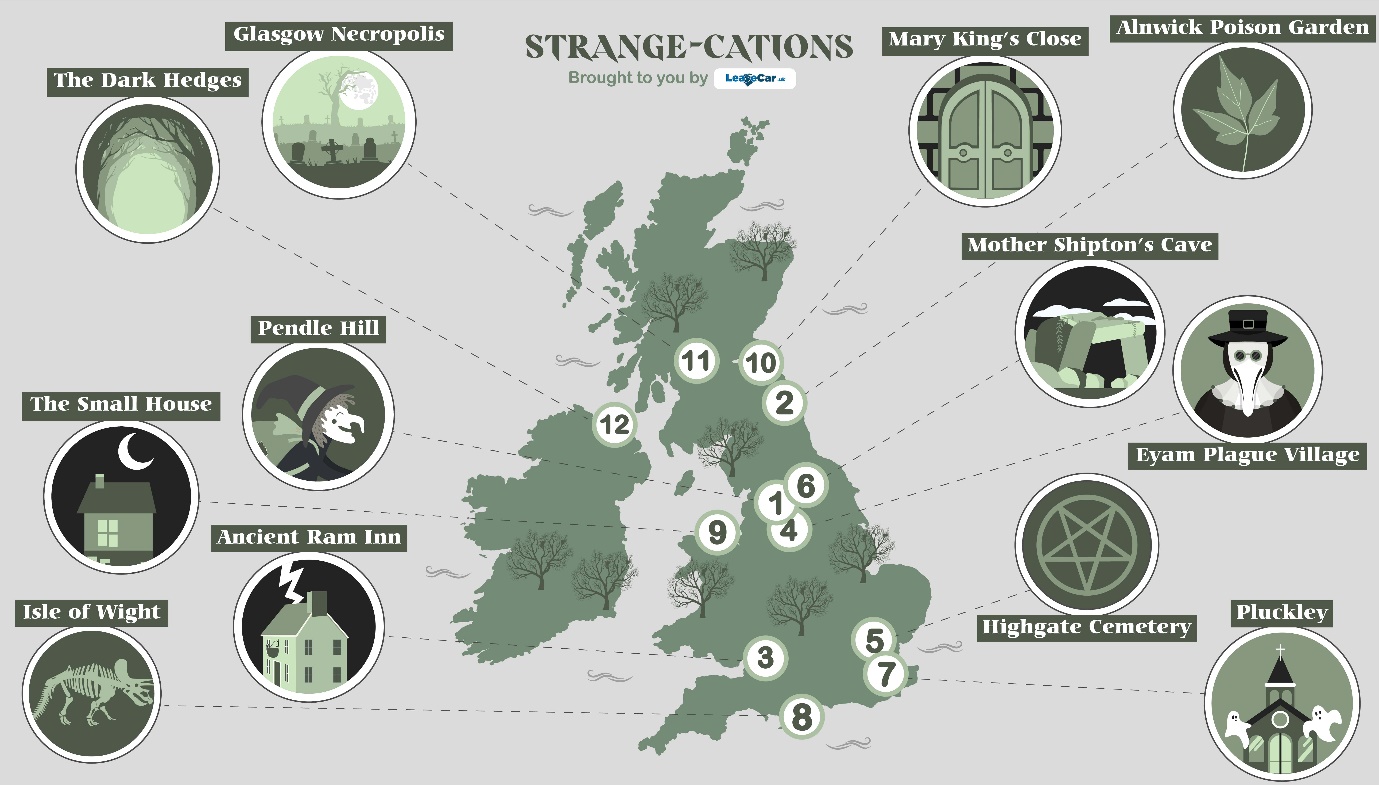 1. Pendle Hill, Lancashire
Pendle Hill is notorious for being home to the 1612 witch trials. From surrounding towns and villages in Lancashire, 10 alleged witches were buried beneath the hill after being hanged at the nearby castle. You'll find spooks galore, along with lots of great pubs, inns, and farmhouses to keep you well rested and fully replenished.
2. Alnwick Poison Garden, Northumberland
Fancy a walk among 100 toxic species of plant? Well Alnwick Poison Garden is the perfect place to visit this Halloween. Just remember not to touch, smell, or taste anything. One of England's more unusual days out…
3. Ancient Ram Inn, Gloucestershire
The Ancient Ram Inn has been described as one of the most haunted buildings in Britain. Constructed on an old pagan burial ground, it's now frequented by ghost-hunters the world over. You won't get a drink in it these days, but you're certain to get a few frights…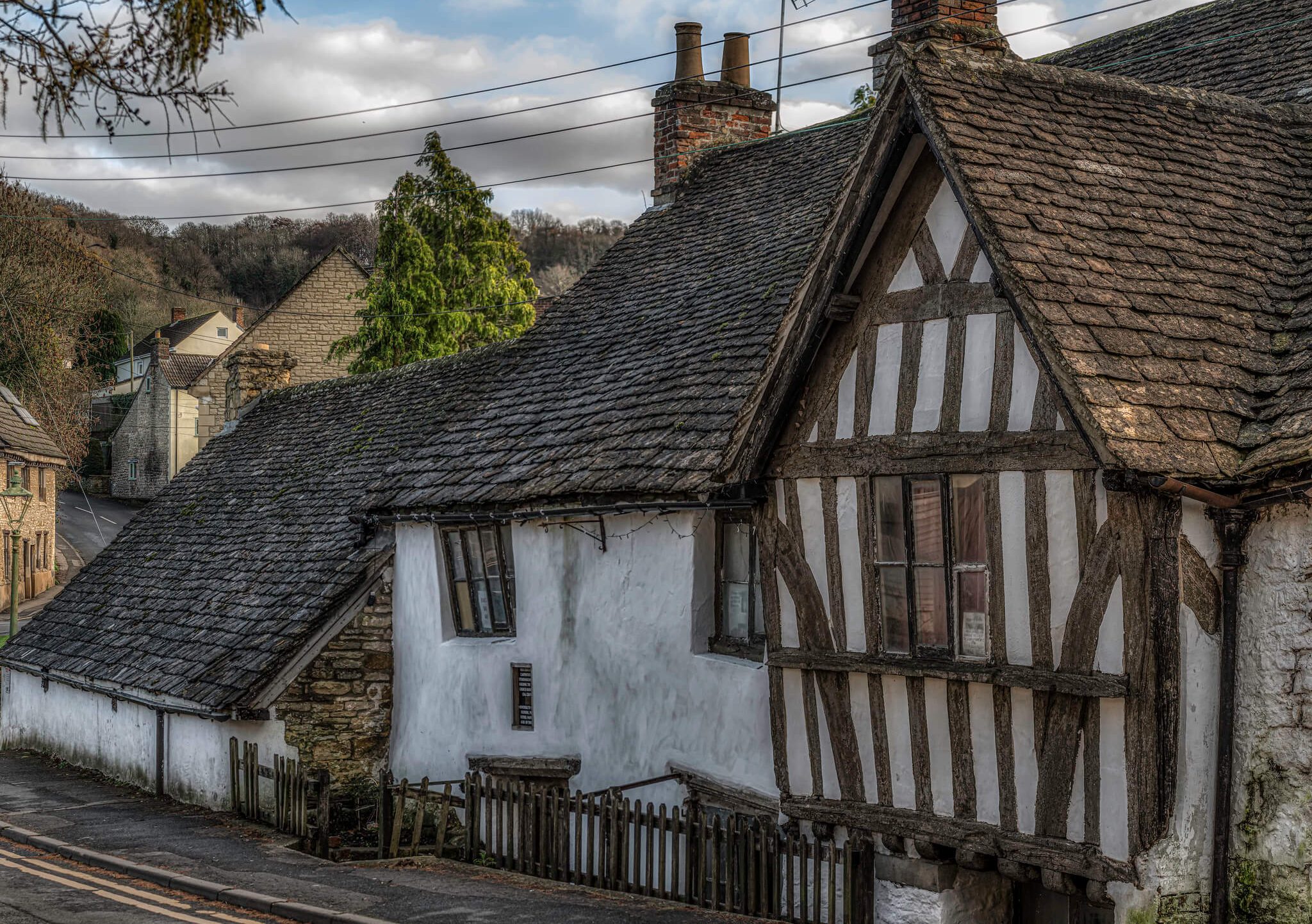 Photo: Pete Haynes
4. Eyam Plague Village, Derbyshire
The year is 1665-1666 and the residents of Eyam decide to make the ultimate sacrifice. They quarantine themselves to prevent spreading the bubonic plague. With spooky parallels to our current world, Eyam Plague Village is a weird and wonderful day out. Start your visit at the museum and explore from there.
5. Highgate Cemetery, London
With over 170,000 residents (including Karl Marx, Gene Simmons, and Douglas Adams), Highgate Cemetery is certainly a spooky place to visit this Halloween. With stories of Satanists and witches congregating among the graves, you're sure to be in for a few scares.
6. Mother Shipton's Cave, North Yorkshire
If black magic and one of England's oldest attractions take your fancy, head to Mother Shipton's Cave in the rolling hills of North Yorkshire. Be sure to visit the 'Petrifying Wall,' a geological phenomenon whose water turns objects into stone! A truly unique experience…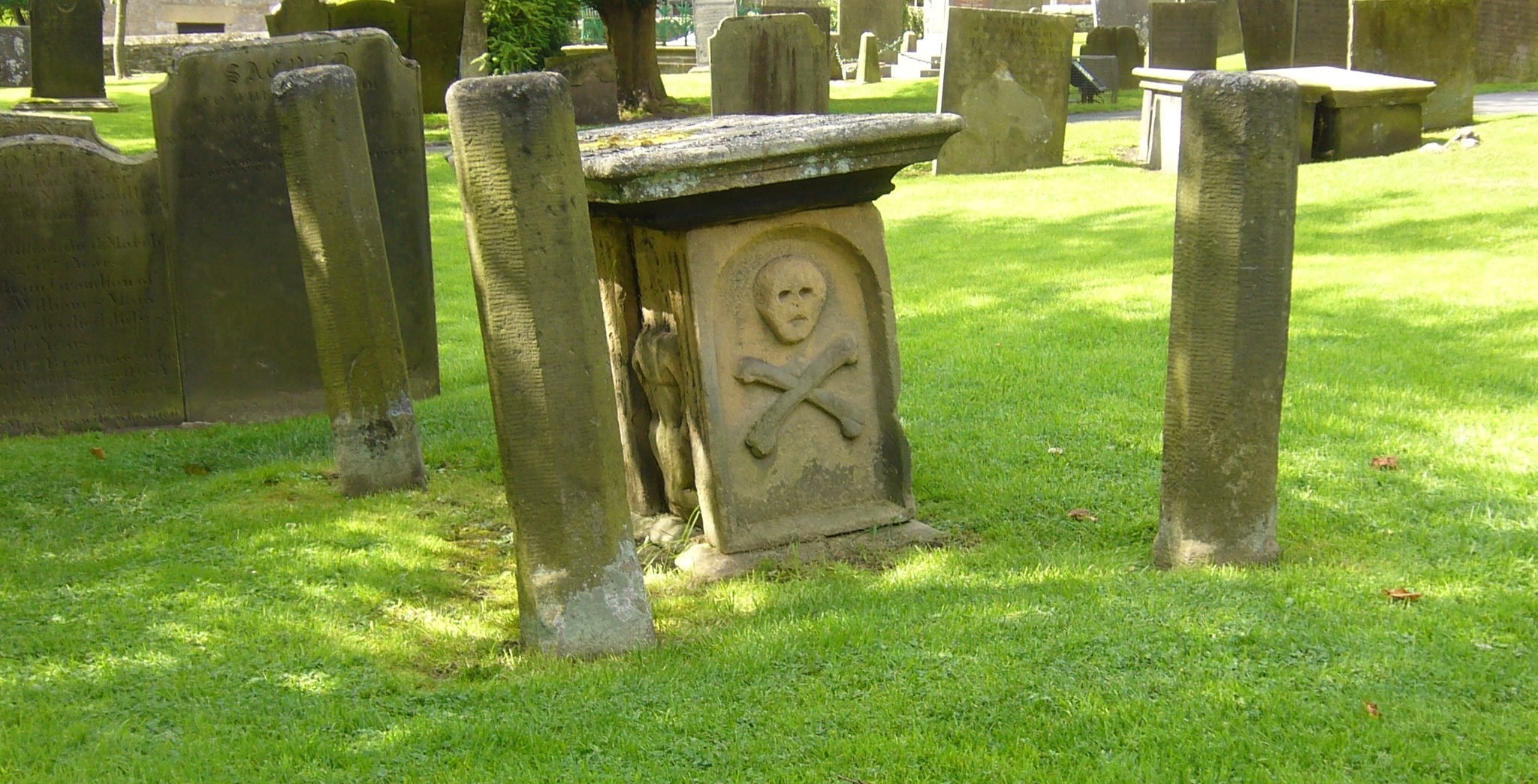 Photo: Rob Farrow
7. Pluckley, Kent
Pluckley in Kent has the reputation for being Britain's 'most haunted village' (according to the Guiness Book of Records, 1989). Apparently, there are 12 ghosts that roam the place. A short drive from London, it's a fantastic day out. Look for plenty of haunted houses and connections to the Dering family along the way.
8. Isle of Wight
A quick trip across the Solent takes you to the Isle of Wight – the UK's 'Dinosaur Capital.' You'll find fossils dating back as far as the Lower Cretaceous period, as well as footprints and casts at locations like Hanover Point, Chilton Chine, and Cowleaze Chine. But if you really love your archeology, head to Compton Bay… (Trust us!)
9. The Small House, Conwy
Nestled on Conwy's quayside, you'll find Britain's 'smallest house.' Until 1900, people lived in it. But these days, it's a rather unique tourist attraction that sees thousands of visitors every year. Perfect for kids, more of a squeeze for the grown-ups!
10. Mary King's Close, Edinburgh
If you're anywhere near Edinburgh this weekend, head to Mary King's Close. Home to hundreds of people in the 1600s, it was lost and sealed up until the beginning of the 1900s. Imagine being one of the workers digging on the streets above and accidentally shovelling their way onto a once bustling, but now derelict, cul-de-sac!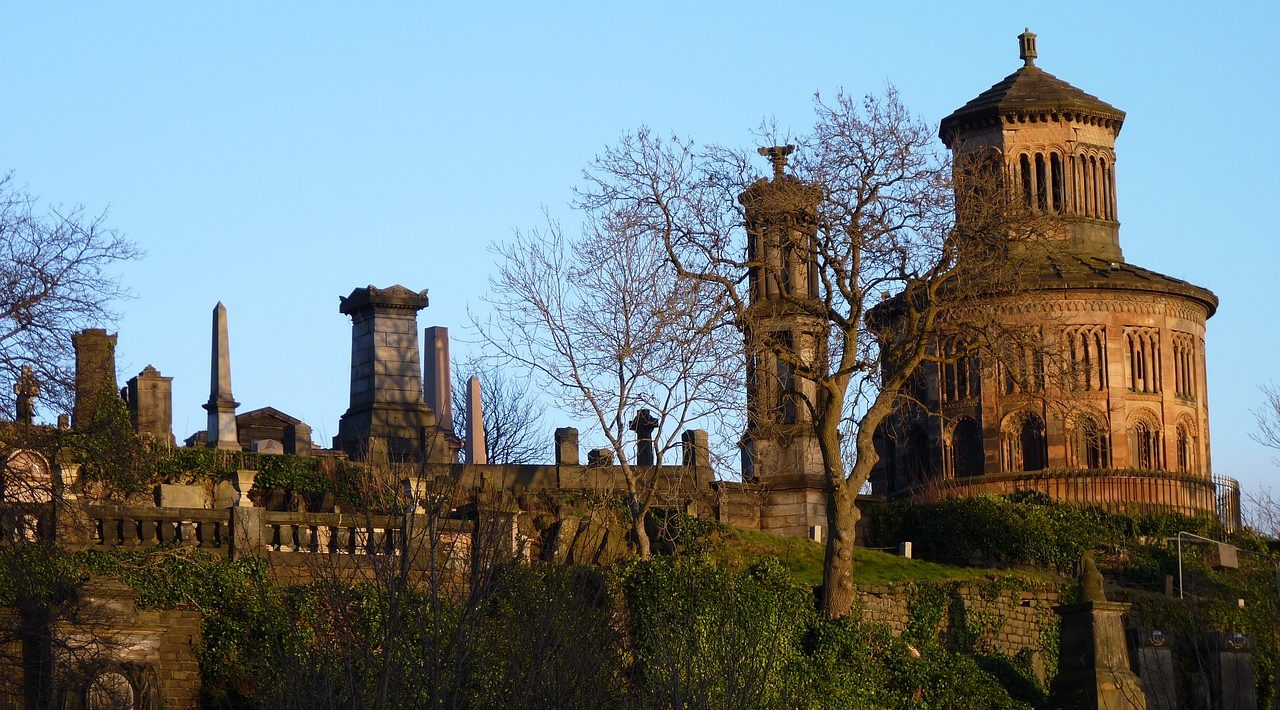 11. Glasgow Necropolis, Glasgow
Glasgow's Necropolis has been dubbed a 'mega-cemetery.' And when you visit, it's easy to see why! There are around 50,000 people buried there, but only about 3,500 headstones. Even less are named. It's an eerie experience, yet one that's well worth having.
12. The Dark Hedges, Ballymoney
On an avenue of beech trees in County Antrim (Northern Ireland), you'll find the mysteriously named 'Dark Hedges.' They were planted in the 18th century by the Stuart family. And if you love Game of Thrones, you'll probably recognise Westeros's King's Road…
Your strange-cation awaits!
With these 12 strange-cations, you're sure to enjoy some of the weirdest and most wonderful places to visit in the UK.
From plagues to deadly plants and witches to petrifying walks, there's more than enough scares to go round. So pick one and check it out this Halloween… If you dare!
FEELING INSPIRED?
If you're inspired by these weird and wonderful locations across the UK, you'll love the latest volume of Wired For Adventure magazine.
Get to know Vanessa Ruck – aka The Girl on a Bike, meet the batty Brit braving bears and thunderstorms in Dracula's backyard, and uncover a secret underwater world deep beneath the waves in the Seychelles.
Click here to get your copy for just £9.99 with FREE UK delivery.