While the Alps have attracted generations of explorers and climbers since the eighteenth century, the Matterhorn attracted particular attention in 1865 with the first successful ascent of the mountain by Edward Whymper.
Here we take a look at a timeline of impressive achievements on the Matterhorn beginning with that famous first ascent…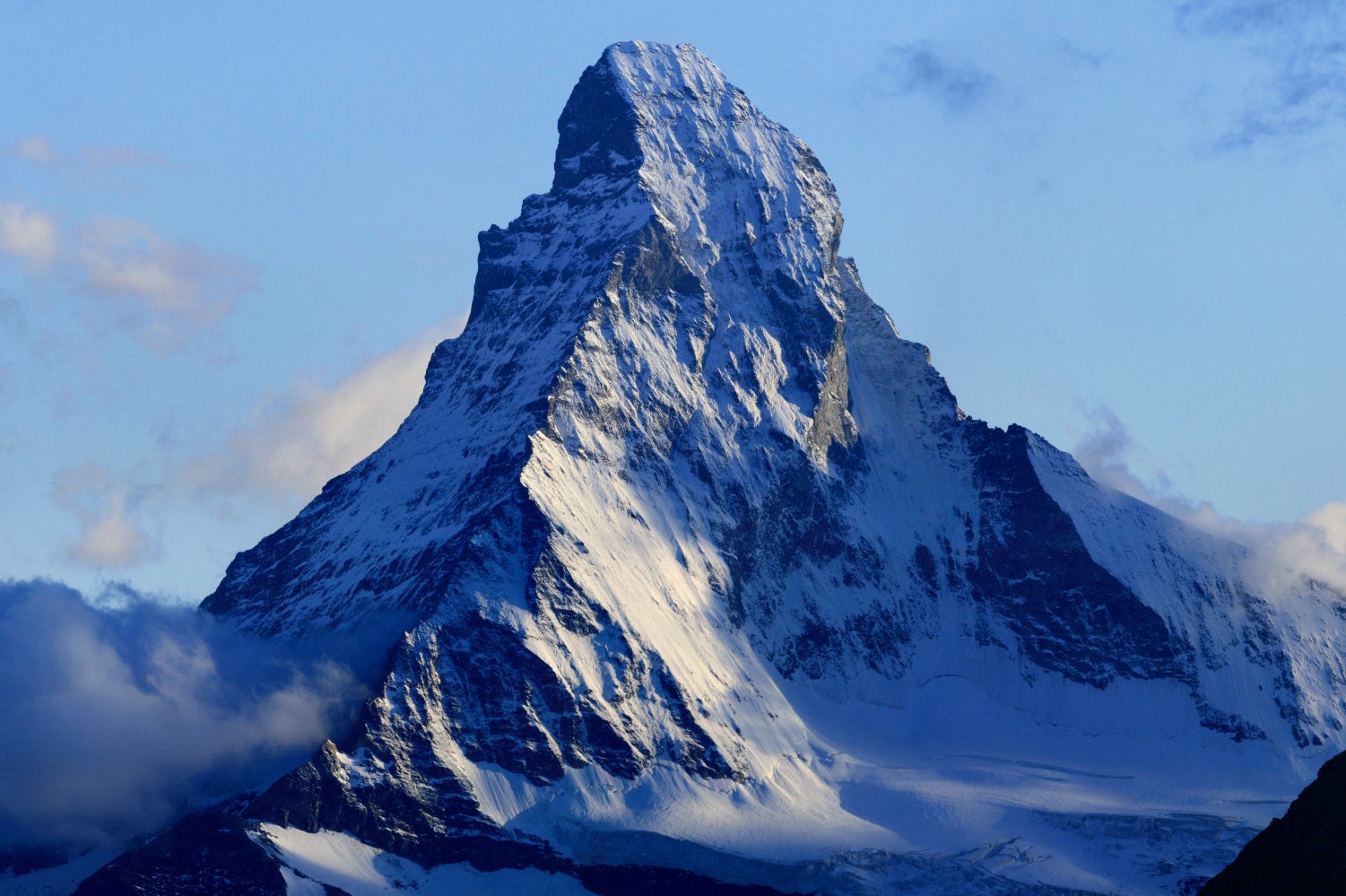 14 July 1865
British mountaineer Edward Whymper is the first man on the summit of the Matterhorn. His ascent route, via the Hörnli ridge, is now one of the two normal routes to the top.
16 July 1865
Beaten to the summit by only two days, Jean-Antoine Carrel and Jean-Baptiste Bich make the first ascent from the Lion ridge on the Italian side, today's second normal route to the summit.
22 July 1871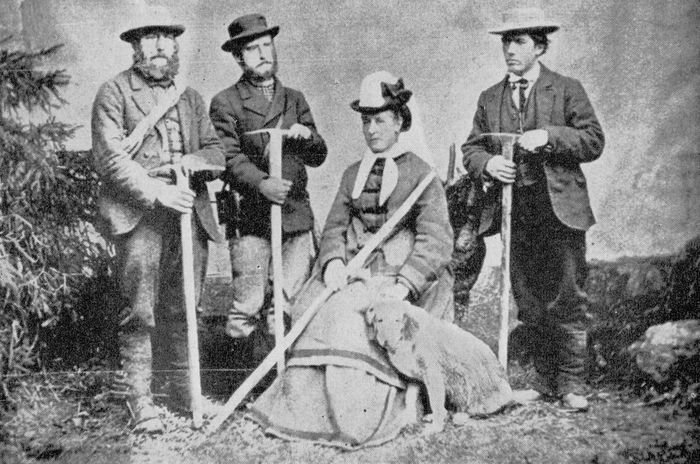 Photo: Zermatt Tourism
Another British mountaineer, Lucy Walker, is the first woman atop the Matterhorn. Apparently a few years earlier she had been advised by her doctor to take up walking as a cure for rheumatism.
3 September 1879
First ascent of the Zmutt ridge between the north and west faces, by yet another British climber: Albert Frederick Mummery, who had already climbed the Hörnli ridge aged 15.
18 March 1882
Vittorio Sella, Jean-Antoine Carrel, Jean-Baptiste Carrel and Louis Carrel, pull off the first winter ascent of the Matterhorn via the Lion ridge.
4 September 1911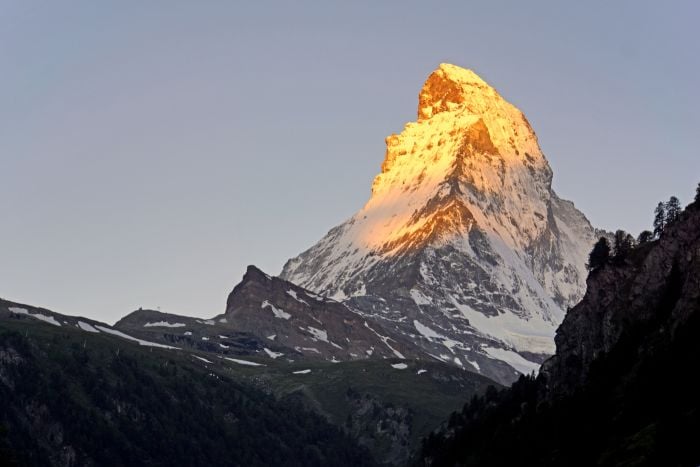 Photo: Dennis Jarvis
Matterhorn's last remaining ridge, the Furggen ridge between the East and South faces, is climbed by Mario Piacenza, Jean-Joseph Carrel and Giuseppe Gaspard.
1 August 1931
Three classic alpine north faces were still unclimbed in the early 1930s: the Eiger, the Matterhorn and the Grandes Jorasses. Almost surprisingly, the Matterhorn is the first to be conquered, by German climbers Franz and Toni Schmidt.
15 October 1931
This must have been a good year to climb the Matterhorn's faces, as Enzo Benedetti, Luigi Carrel and Maurizio Bich complete the first ascent of the south face from Cervinia.
18 September 1932
Almost a year later, the same trio of Benedetti, Carrel and Bich, together with Luciano Carrel and Antonio Gaspard, are the first climbers to ascend the east face.
23 February 1965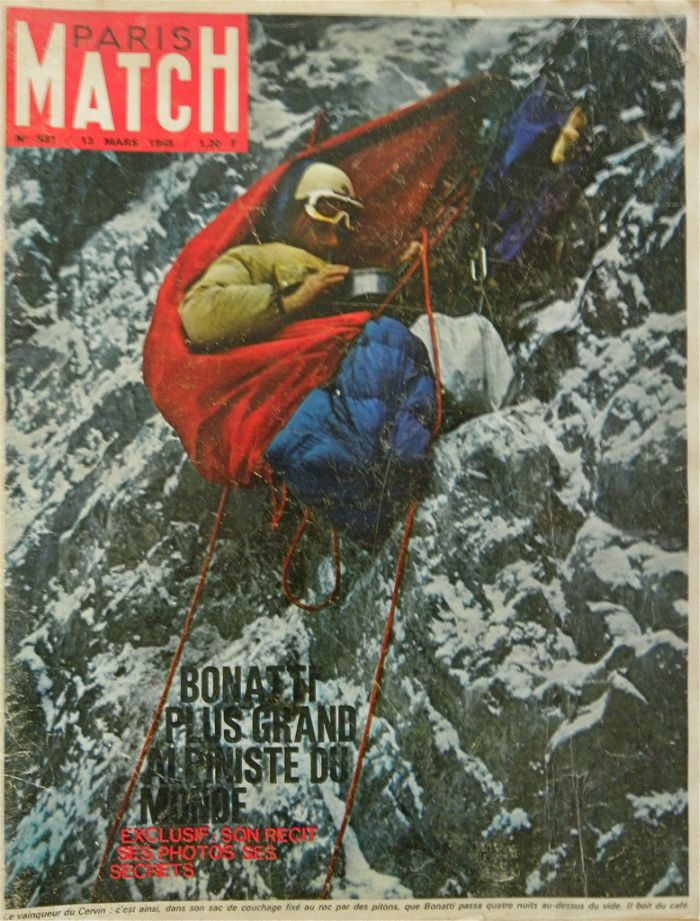 Photo: Peter Stevens
One hundred years after Whymper's first ascent, mountaineering legend Walter Bonatti climbs solo, in winter, a new direct route on the north face.10 March 1978.
10 March 1978
First winter attempt and ascent of the north face by an all-female team: Polish climbers Wanda Rutkiewicz, Irena Kesa, Anna Czerwinska and Krystyna Palmowska.
13 March 1994
Catherine Destivelle, the first woman to solo the north face of the Eiger in winter, does the same on the north face of the Matterhorn. Hers is also the first repeat of Bonatti's route in 29 years.
Intro photo: Angus