In 2010 Bonita Norris became the youngest British woman to summit Mount Everest at the age of just 22. Since then, she's been on her fair share of expeditions. In issue 128 of Adventure Travel we spoke to her about tackling one of the most difficult 8,000m peaks, embracing setbacks and her greatest ever adventure. This is what she had to say…
How did you get into the outdoors in the first place?
I went to a lecture at the Royal Geographical Society (RGS) about mountaineering and immediately thought "that's what I want to do".
Has there been any particular moment that stands out as a key moment or turning point in your life of adventure?
It was a few months after that lecture. I had a sleepless night and was tossing and turning, not able to get the idea of climbing the world's highest mountains out of my head, but being totally consumed by the limiting beliefs that I'd grown up with. Namely that people like me didn't climb mountains like Everest, that I wasn't a climber or a supreme athlete, that climbing was a world I knew nothing about. Then, a simple thought came into my head. Everyone starts from somewhere, and if I don't start learning how to climb now, then in 10 years' time I might still be sitting around thinking about climbing, but not actually doing it.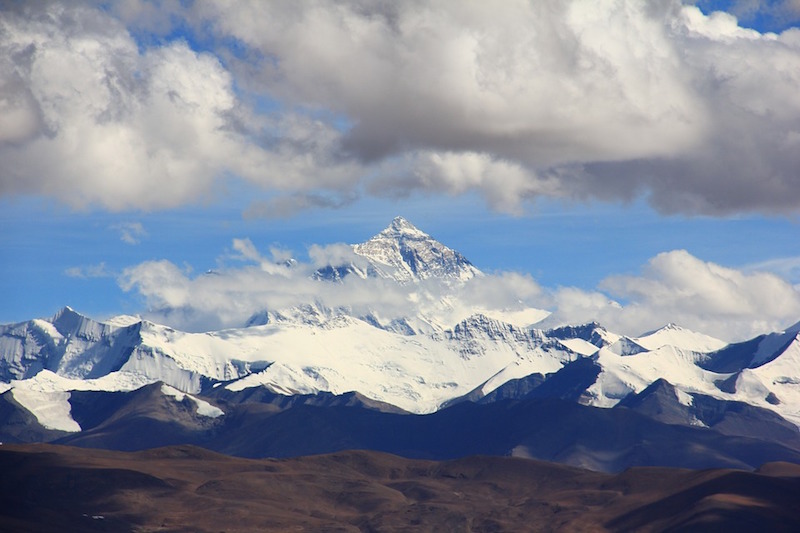 What would you say has been your greatest ever adventure in the outdoors?
Adventure can be so many different things. It can be about going off the beaten track, or about risk, or about discovery, or about finding connections with new people and environments. Many of my best memories from adventures have been on day trips out – usually the ones that I am in charge of, making my own decisions and following my curiosity and instinct. I would say my greatest adventure was attempting K2 this summer. We didn't reach the summit, but visiting Pakistan for the first time was incredible and the Karakoram Mountains are like nothing I've ever seen.
Do you find setbacks stay with you throughout your adventures, and do they affect how you take on new ones?
You know, setbacks have never scared me. Without meaning to, I have always really embraced failure. Nothing galvanises me more than wanting to prove myself. I often perform at my best, and have the most energy towards tasks that in the past I've failed at. When I fell on the descent from Everest, I think a lot of climbers might never have stepped foot on an 8,000m peak again. I knew from the day I got off the mountain that I needed to rectify my mistake. I needed to learn from it and turn that weakness into a strength. Two years later I was back, climbing Mount Lhotse, and I'm proud to say that Lhotse was my greatest-ever climbing achievement.
Keep up to date with Bonita's future adventures by following her on Instagram and Twitter or by heading to her website.
Intro photo: Heather Isobel