Sometimes there's just not enough time to get away, work takes up your weekdays and you only get a certain amount of time off a year so it can be hard to get your regular fill of adventure. For one reason or another, the UK is quite often overlooked as an adventure destination but if you're willing to get in the car and drive for a few hours there's so much to experience in this great country of ours, and so much you can do in a weekend.
We've made a list of 5 adventures that you can do in the UK this weekend, there's something for everyone there but if you've got a suggestion of a short weekend trip that you loved, leave it in the comment section below!
5. Trek the Snowdon Horseshoe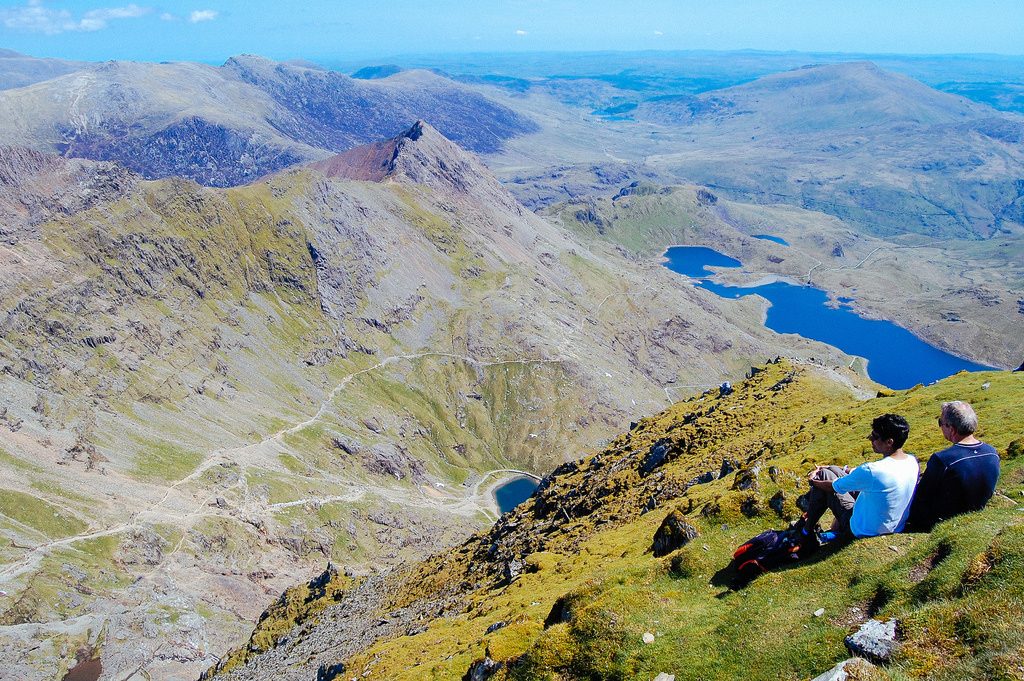 Photo: Matt Northam
The Snowdon Horseshoe is probably the UK's most famous high level mountain walking challenge and the best thing about it? It can be done easily in a day. The route will see you summiting five mountains (or six depending on whether you want to do the full horseshoe or not) and by the end of the day you'll have stood on top of the two highest mountains in Wales, Snowdon and Crib Y Ddysgle.
Trekking the Horseshoe isn't just your usual walk in the hills. The ridge traverse between Crib Goch and Crib Y Ddysgle is incredibly exposed with sharp drops of hundreds of feet to each side. But it's this sort of scrambling and hiking that makes the Snowdon Horseshoe an adventure that everyone should try at least once.
4. Via Ferrata in the Lake District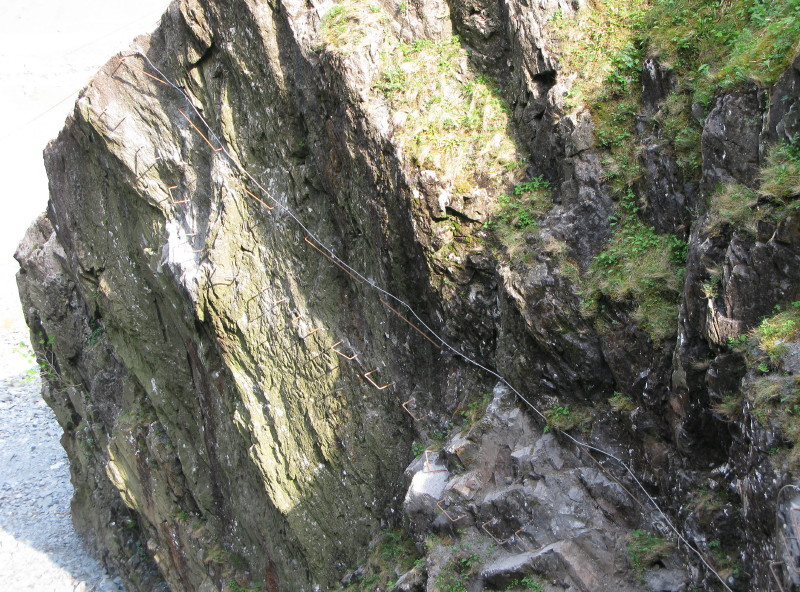 You don't have to head over to the Alps to get your via ferrata fix any more, all it takes is a trip to the Honister Slate Mine in the Lake District and you'll be scaling the face of a 648m peak. In 2007 the owner of the Honister Slate Mine opened the UK's first via ferrata, a route that follows an old Victorian miners path along cliffs to the top of Fleetwith Pike. This route, called the Via Ferrata Classic, is said to be suitable for most ages and abilities and it won "Best Tourism Experience in The Lake District" in 2011.
In 2012 another route was opened up, and if you're looking for something a little more intense then it's for you. The aptly named Via Ferrata Extreme will see you climbing up iron rungs that have been drilled into the rock face and shooting between two cliffs on a long zip-line. To take on the Via Ferrata classic will cost £35 and for the extreme £39.50.
3. Swim with sharks in London

I like to think that adventure isn't always about the destination, it's more of a mindset and that's why even if you're in one of the largest cities in the world you'll still be able to find something to inspire you and get the blood pumping. If you're in the Capital this weekend why not try swimming with sharks at the Sea Life London Aquarium. Previous diving experience is not required and you'll get the chance to swim with a group of over 15 sharks. Of course you'll be safely concealed in a mesh divers net but come on, you're still swimming with sharks!
The total experience (which includes a behind the scenes tour, full briefing and use of all necessary equipment) will take an hour and a half and cost you £125, £5 of which goes to the Shark Trust to help conserve the beautiful creatures.
2. Ice climbing in Scotland
Whether you're an experienced ice climber or you're just trying it for a bit of fun Ice Factor in Kinlochleven, Scotland, is an ideal place to head to for a weekend adventure. The climbing centre is home to the worlds biggest indoor ice climbing wall with 500 tonnes of real snow and ice being sculpted into a 50ft wall with pitches for beginners, experts and everyone in between.
Boots, crampons, and ice axes can be provided and to really make a weekend of it you can try out the Ice Factor full day adventure course which involves a rock climbing course, aerial adventure course and an ice climbing course and to finish it all off a sesh in the sauna or steam room. The full day adventure course will cost £75 and a two and a half hour session on the climbing wall costs £48 per person.
1. Canoe tour the UK's longest river
Wouldn't it be cool to turn up at work on Monday and be able to tell your colleagues that you spent the weekend canoe touring the longest river in the UK? The River Severn stretches 220 miles from Ceredigion in Wales and flows out to the sea at the Bristol Channel and while you can't canoe the whole length of the river without a license, there's a right of public access on an 85 mile section between Pool Quay near Welshpool and Stourport. While it's unlikely that you'd be able to paddle the entire 85 mile section in a weekend there is, of course, the option to paddle smaller chunks of it.
If you don't have a canoe don't worry, there are a number of company's that hire them out, but Backwaters Canoe and Kayak Hire offer a great service where you can hire everything you need for an overnight tour, they'll even drop off and pick up your canoes from your start and finish points.
Intro photo: Duncan Stephen