When most people think of Gran Canaria, they no doubt picture thousands of sun-hungry brits packed onto beaches. But this volcanic island found off north western Africa has so much more to offer than just your average fly-and-flop holiday. A stunning array of flora and fauna make the interior of Gran Canaria one of the most nature-rich places to discover, and its volcanic terrain is rife for adventurous exploration. There are in fact a whole host of adventurous things to do in Gran Canaria, if only you know where to look.
To help you plan your adventure to the island, we've rounded up five of our favourite adventurous things to do in Gran Canaria, plus handy details on where to stay. Rounding off your adventure-filled days in authentic and rustic lodging away from the tourist traps on the coast is the best way to make your trip to Gran Canaria that little bit more adventurous.
Hiking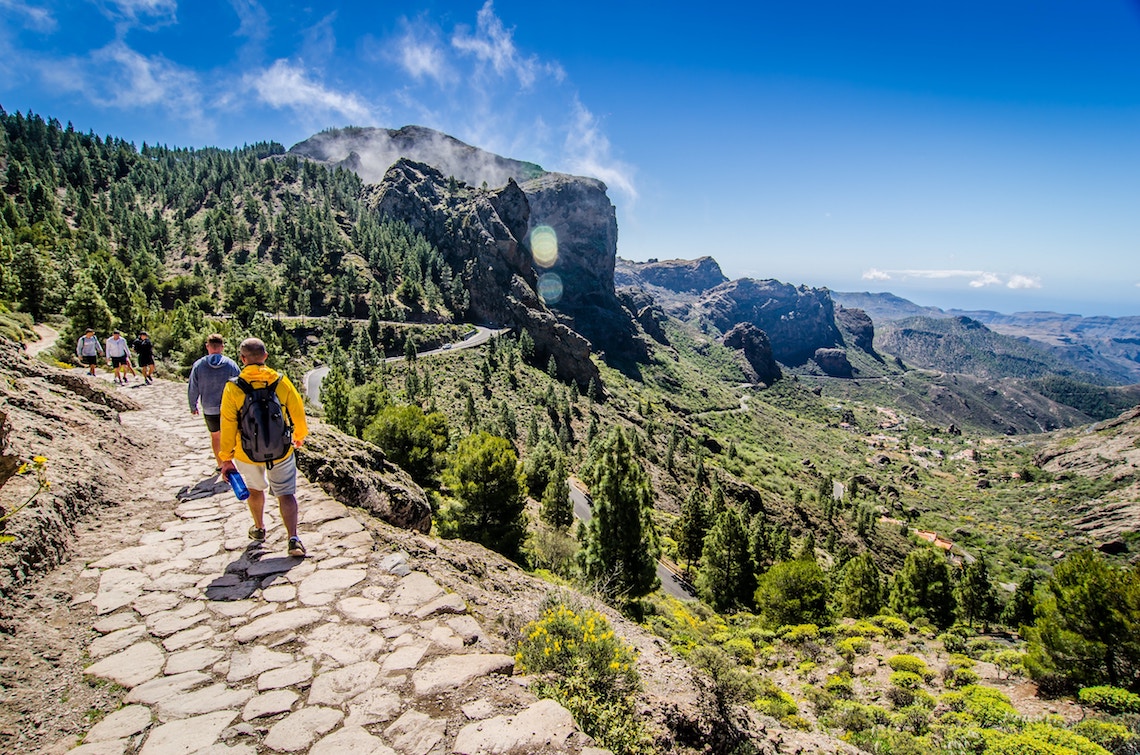 Those who like their adventures on the trails will be spoilt for choice when it comes to adventurous things to do in Gran Canaria. Dramatic gorges, panoramic viewpoints and beautiful forests of pine make this island one of the best in the Canaries for hiking, with an excellent network of trails for every age and ability.
Check out Gran Canaria's very own Camino de Santiago, a six-mile trail that was once used as a king's highway. You'll get spectacular views of Pozo de las Nieves (1,949m), the island's highest peak, and Roque Nublo, an incredible volcanic monolith that's emblematic of the island. The trail begins at Llanos de La Pez and finishes at San Bartolomé de Tirajana, which is also a great place to base yourself for hiking in the stunning Tirajana Valley.
Cycling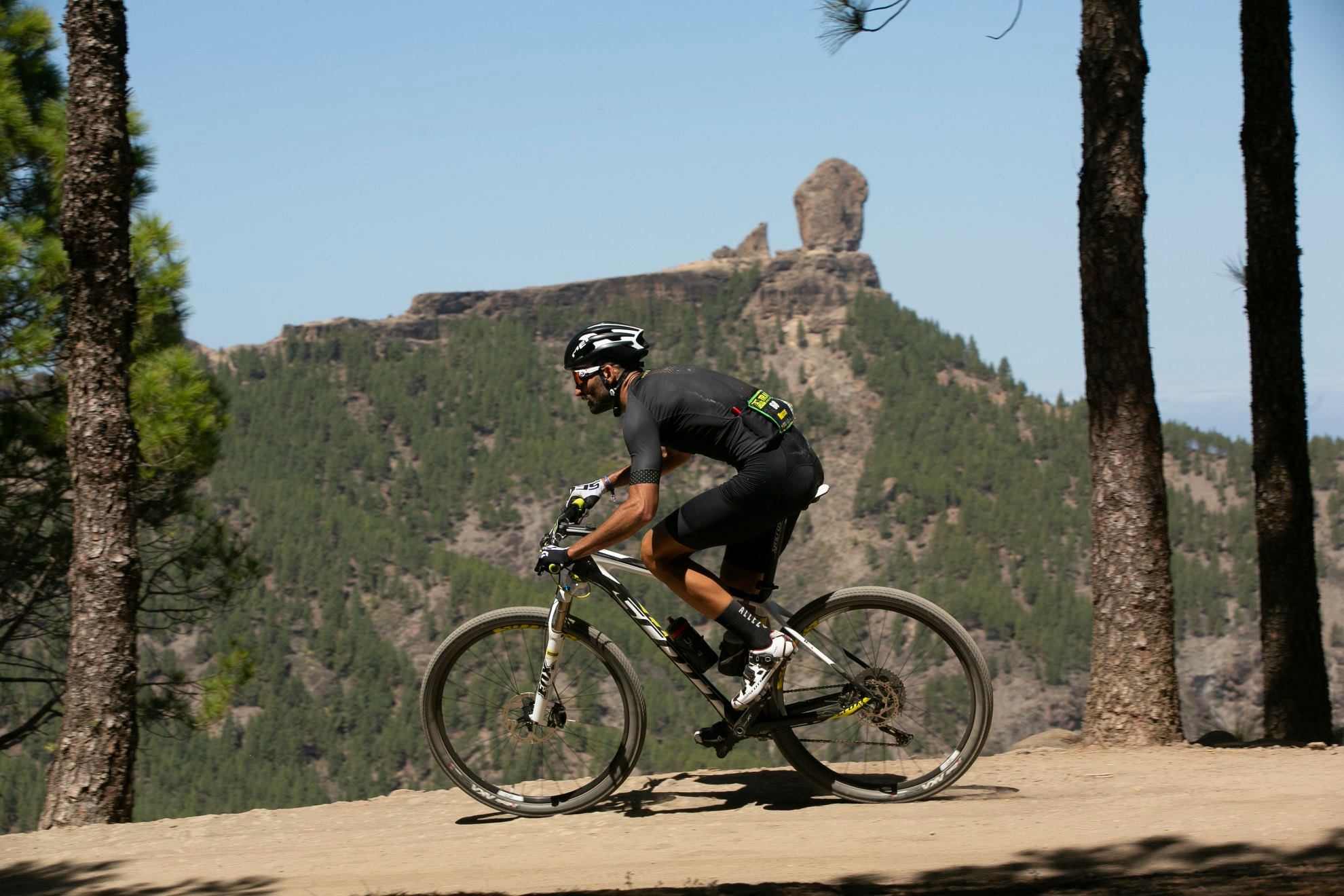 It's no secret that Gran Canaria is a haven for cyclists, with spring-like temperatures all year round and stunning mountain rides on well-maintained roads. One of the best rides on the island is aptly named the Valley of Tears – while the climb is most certainly waterworks-inducing, you're more likely to be crying tears of joy once you lay eyes on the views.
Once you've conquered that, check out the Soria route, a stunning climb connecting the pretty seaside town of Arguineguín to the breathtaking Tauro Pass, with plenty of switchbacks and a little rougher terrain providing a little extra challenge. Click here to find some excellent routes for cycling in Gran Canaria.
Rock Climbing

The rugged and volcanic landscape of the island means rock climbing is considered one of the best adventurous things to do in Gran Canaria, with excellent routes for all abilities. The biggest sport climbing area can be found in the region of Tamadaba, where 170 routes are dotted along vertical cliffs and deep canyons. In the centre of the island you'll also find more traditional climbing, which is based around the town of Ayacata and offers a good variety of multi-pitch routes up to 100m long.
Archaeological trekking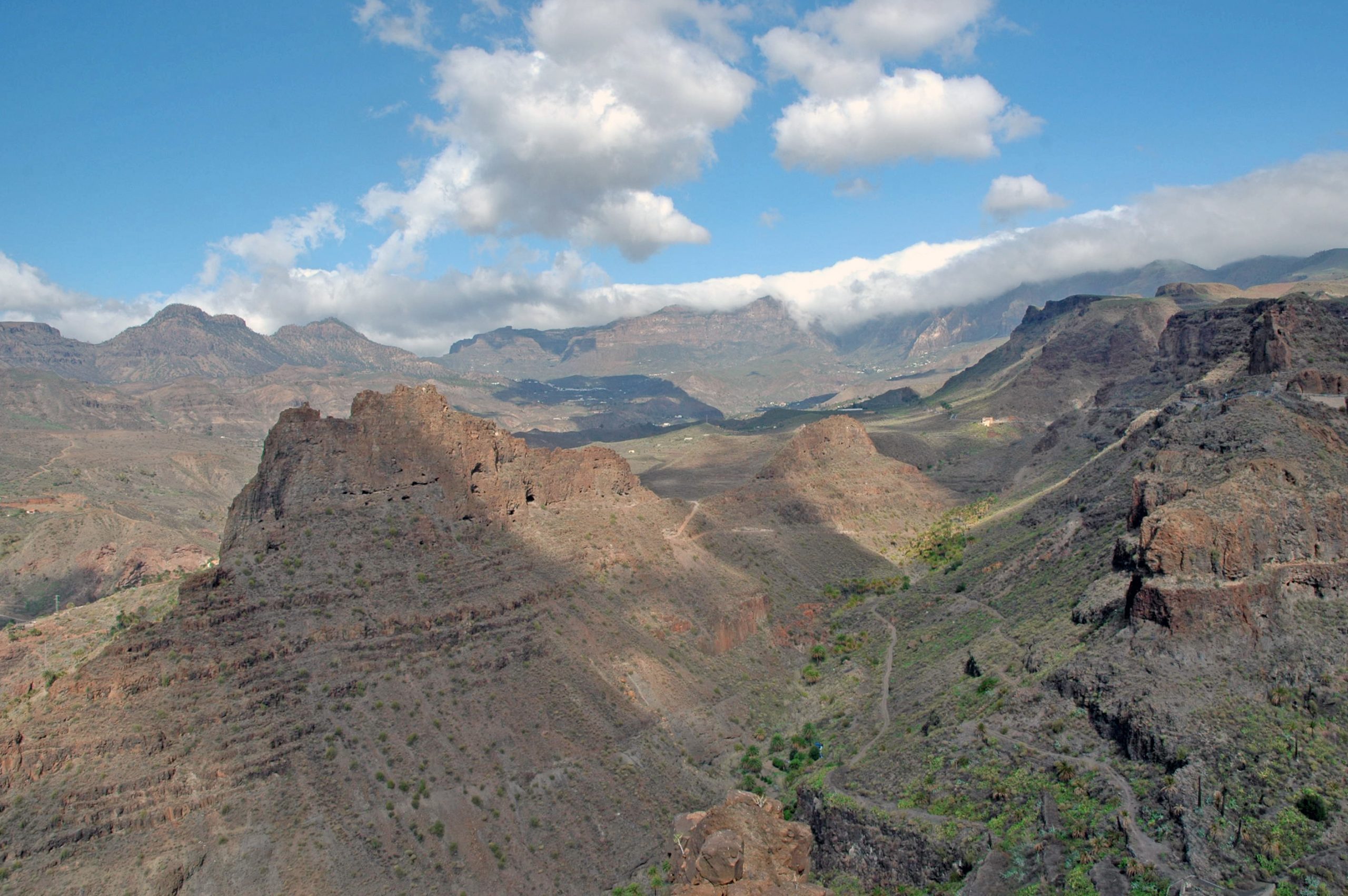 Deep within Gran Canaria's interior, you will find a wealth of fascinating archaeological sites within a spectacular natural setting, most notably the La Fortaleza in Santa Lucía de Tirajana. Formed by three large rocks, it is here that native islanders surrendered themselves to Castilian troops back in 1483. It has been revealed that settlements here date back over 800 years, featuring ancient indigenous engravings and the remains of what might have been defensive walls, with a variety of stone structures linked to ritual practices. The incredible crater in which this fascinating site is set makes the ideal place to explore on foot. See more here.
Canyoning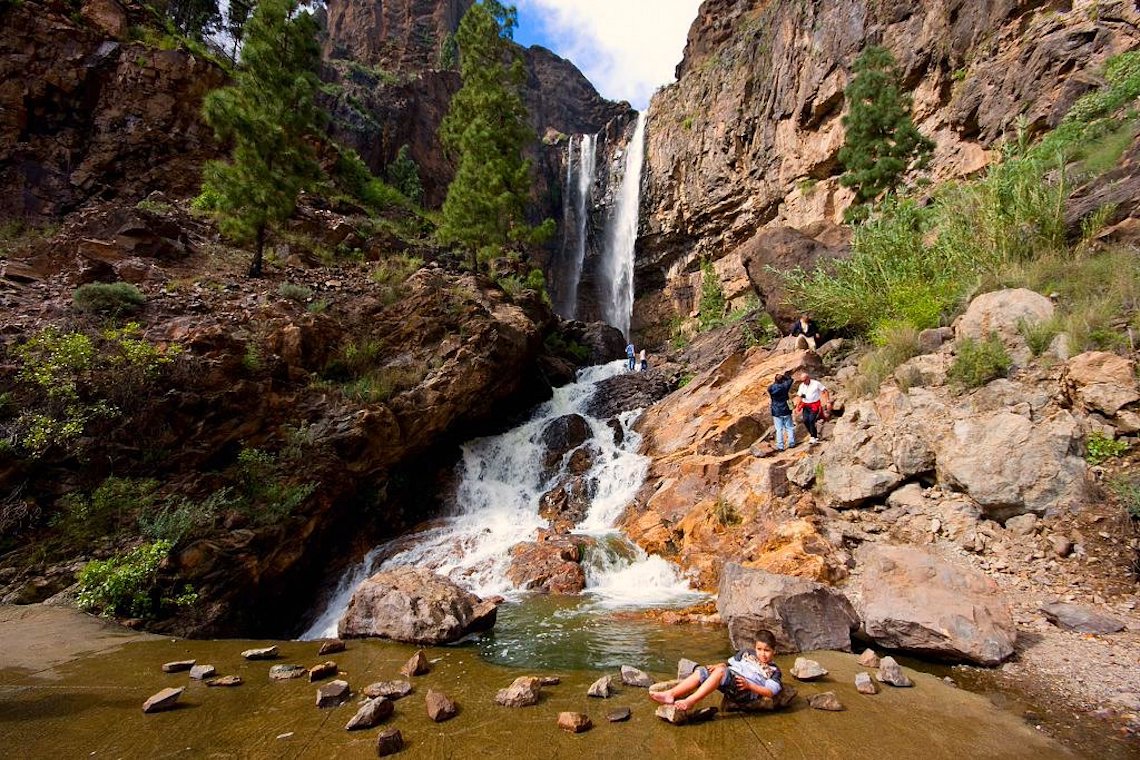 The many incredible ravines of the island make canyoning one of the best adrenaline-pumping things to do in Gran Canaria, when you'll rappel down rushing falls and slide down natural waterslides surrounded by beautiful and lush pine forests. Check out the picturesque canyon of Los Cernícalos found near the centre of the island to get your thrill-fix, where you'll find a myriad of picture-perfect waterfalls and a stunning natural setting.
More adventurous things to do in Gran Canaria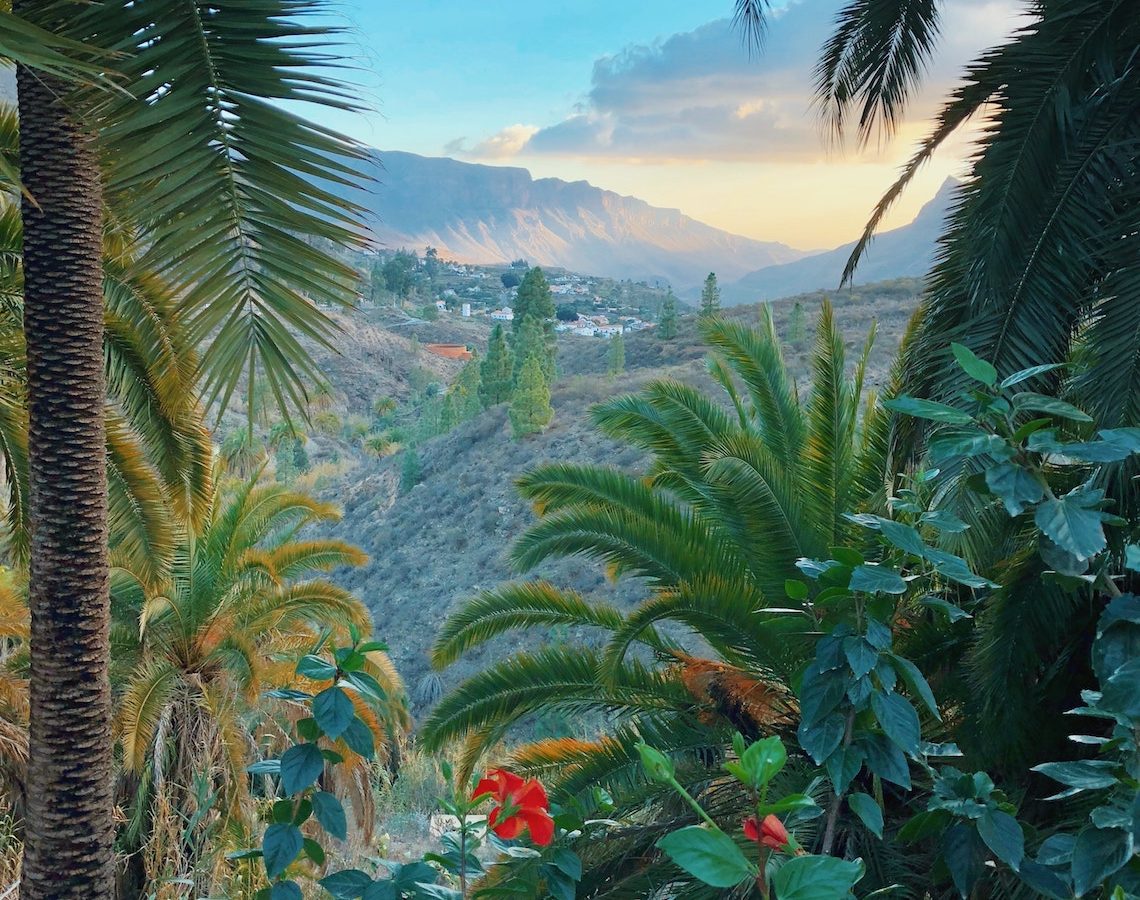 None of the above tickled your fancy? We've hardly scratched the surface of all the adventurous things to do in Gran Canaria, so click here to discover more, from wine tours to archaeological experiences and everything in between.
If you love rural wineries, check out the Bodega Los Berrazales – Finca La Laja, the Bodegas Bentayga and also Bodega Las Tirajanas to sample the best of the best. Meanwhile, a company called Climbo offers great hiking, climbing and canyoning, try Vivac Aventura for hiking, biking, climbing and archery or check out Turinka Canarias for archaeological and cultural experiences.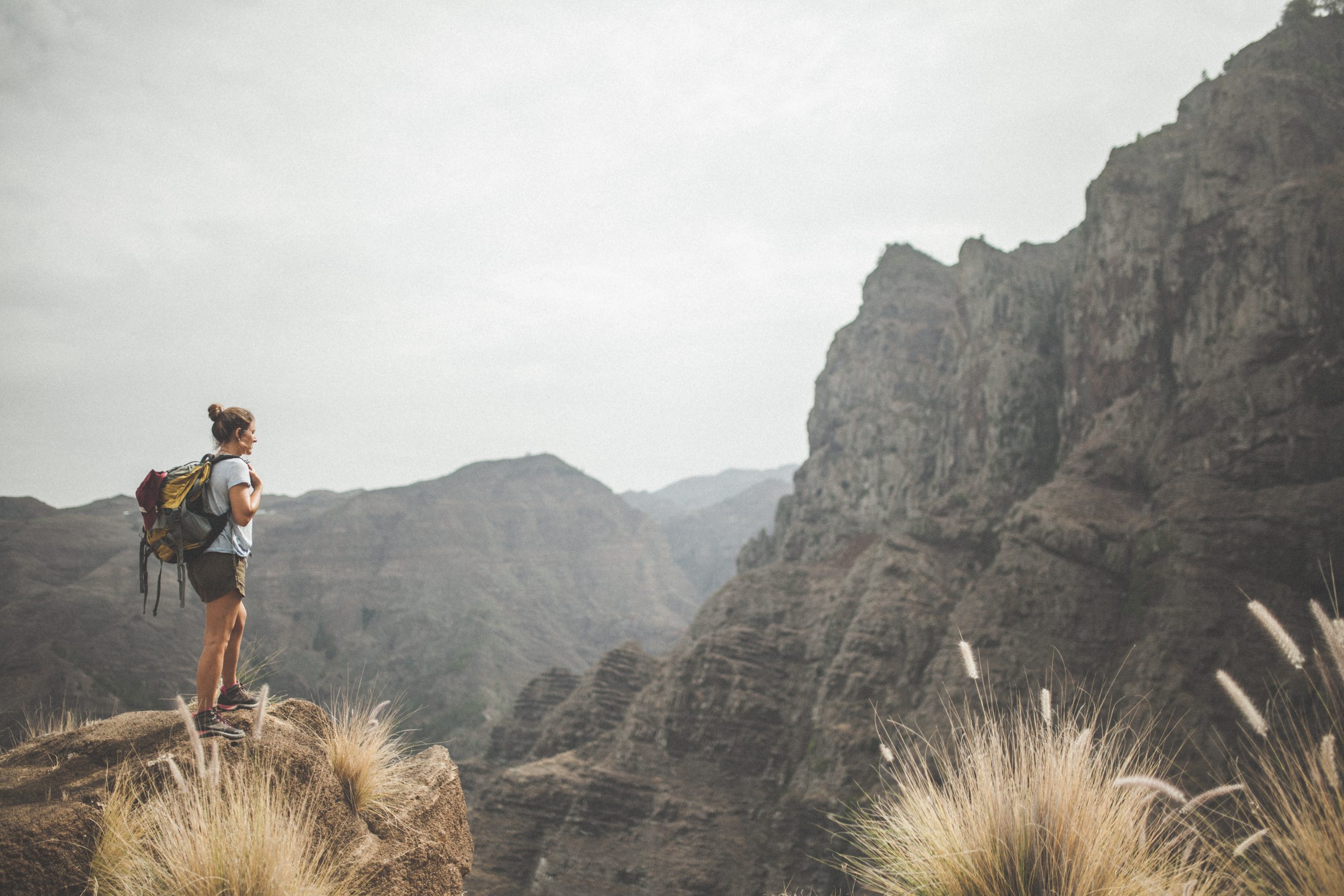 Whatever your adventure of choice, you're sure to find it in the breathtaking natural landscapes of Gran Canaria. Thanks to its year-round sunshine and warm temperatures, Gran Canaria makes an excellent adventure destination choice from January to December, with preferable conditions almost a dead cert. 
The Gran Canaria Walking Festival is an annual celebration of hiking, which takes place in October each year, and you can see the highlights of 2019 below.
Where to stay in Gran Canaria
When planning an adventurous trip to Gran Canaria, it can be tough knowing where to start with accommodation. You're best off avoiding the large-scale all-inclusives of the coast, and heading inland to find more authentic lodging closer to the heart of the island, where all the best adventures can also be found.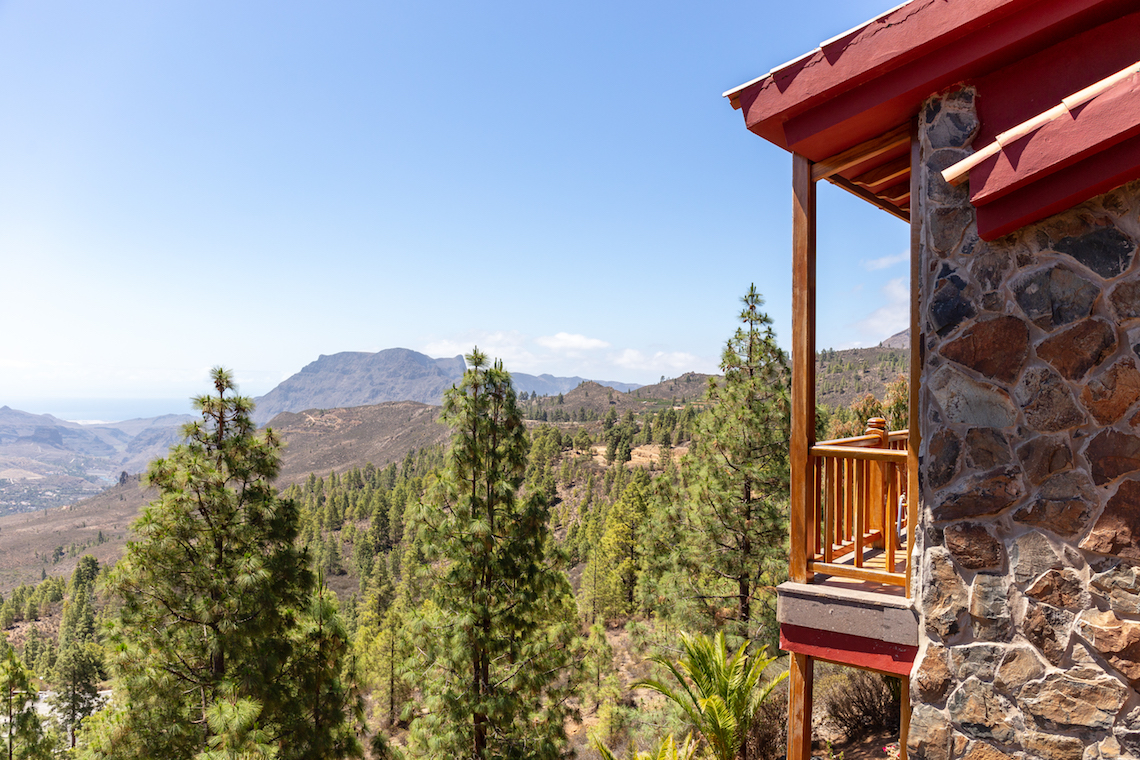 Click here to browse a wide range of charming countryside accommodation surrounded by nature and offering a more off-grid and back-to-basics experience. You'll find everything from luxurious and spacious estates with all the amenities of a five-star hotel to quaint eco-cottages surrounded by olive groves and boasting impressive views.
Book now on: Gran Canaria Natural & Active and Gran Canaria Tri Bike & Run.