Ecuador is situated on the equator of South America's west coast and is home to a multitude of amazing opportunities for mountain climbing, mountain and volcano ascents, hiking and trekking adventures. This beautiful country is rich in exquisite scenery, fascinating wildlife and colourful plant life. It's diverse landscape also forms a part of the incredible Amazon jungle.
Here at Adventure Travel magazine, we spoke to Matt Wesby who has picked out five of the most incredible mountain treks you can experience in Ecuador..
1. Cotopaxi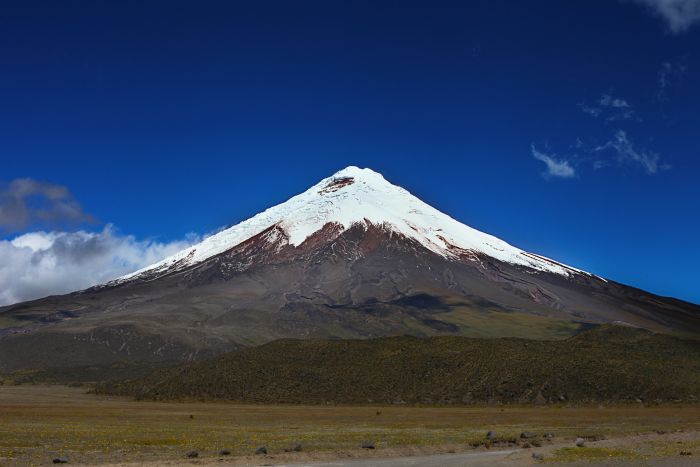 Image source
At 5,900m, the perfectly shaped volcano Cotopaxi  is Ecuador's second highest peak, one of the highest active volcanoes in the world- and a heck of a climb. The majestic, snow covered symmetrical stratovolcano is located in the Latacunga canton of Cotopaxi Province in the Andes Mountains and attracts more visitors than any other volcanoes in Ecuador.  With the highest number of clear days per year in the Ecuadorian Andes, climbs can be attempted year round with June and July are the driest months, but extremely high winds blowing for days on end are not uncommon. December and January are almost as dry and much less windy.
2. Chimborazo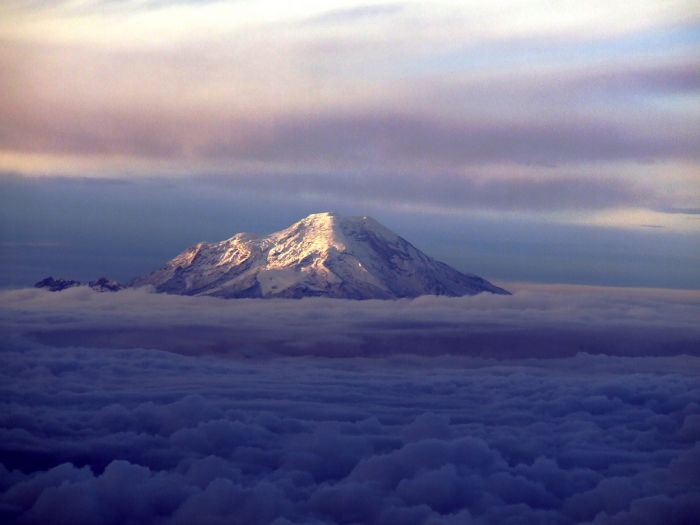 Image source
At 6,310m, Chimborazo is the highest peak in Ecuador and, due to a swelling in the planet at the equator, its summit is also the world's furthest point from the centre of Earth. Chimbarazo is not only higher than Cotopaxi, it's steeper in places and its normal route – one of several possible – includes glacier and crevasse crossings. It is climbable year-round, but the best months are June, July, December and January, with February to May being the worst.
3. Cayambe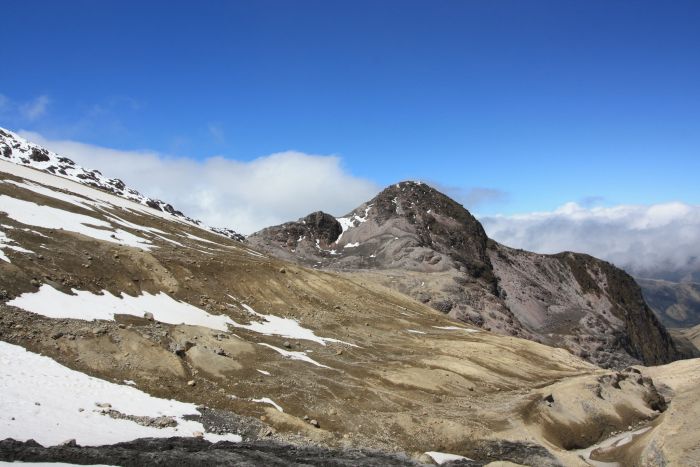 Image source
Ecuador's third-highest peak, at 5,790m, Cayambe is also one its most beautiful. Although the ascent is technically straightforward, fast-moving glaciers, gaping crevasses and the threat of avalanches make it precarious in places. Cayambe is home to the highest point in the world crossed by the equator.
4. Antisana
Ecuador's fourth-highest peak and one of its most technically difficult. Highly active glaciers make route-finding a challenge and ice climbing is required in several places. The crater at the top is surrounded by a number of summits, with the true top, at 5,704m, offering stunning views of Cotopaxi and Cayambe. The best months to climb are December, January and February.
5. Iliniza Sur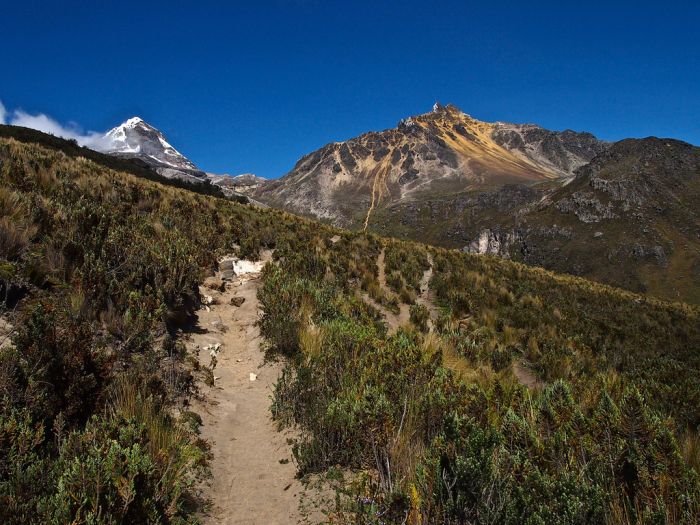 Image source
This volcano is joined to its sister peak, Iliniza Norte, with the two sharing the same crater and refuge. While Norte is walkable, Sur is significantly steeper and also carries permanent snow and ice, meaning the climb is technical and suited only to experience climbers. At 5,263m, many local guides cite Iliniza Sur as their favourite mountain in Ecuador.
Who's writing?
Matt is a sport and travel journalist from Yorkshire who, since graduating, has spent the past nine years jetting around the world in search of adventure and new cultures. He has trekked, cycled and climbed on every continent bar Antarctica, and has a particular fondness for South America and the European Alps.