Countryfile Live comes to the south of England this weekend, promising a celebration of the British countryside through talks, demonstrations, live arena shows and outdoor activities.
The event takes place from Thursday 1 – Sunday 4 August at Blenheim Palace, near Oxford, before heading north to Yorkshire two weeks later for a repeat at the beautify Castle Howard.
To give you a flavour of what you can expect at Countryfile Live, we've pulled together a list of five reasons you should consider going.
1. Inspiring and fascinating talks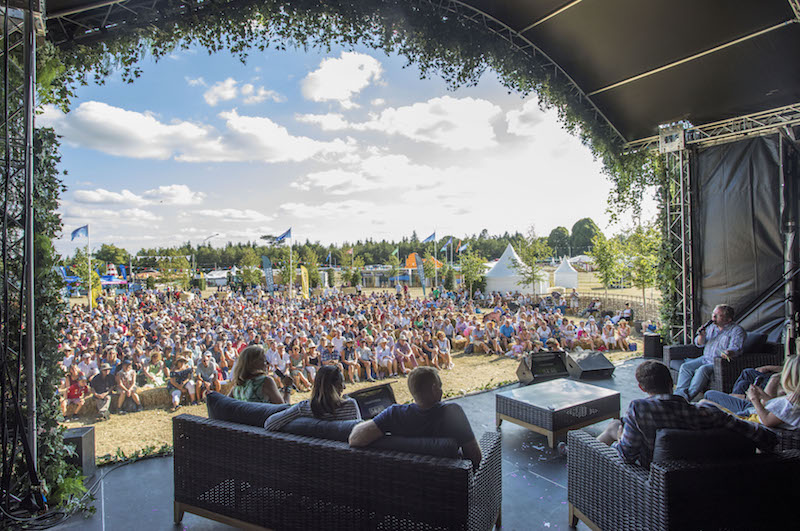 On the main stage you'll find talks from the full Countryfile cast, offering a chance to get up-close-and-personal with the presenters you've seen on screen so often. Throughout the weekend, they'll be sharing behind-the-scenes insights, recalling stories and answering your questions.
Meanwhile, on The Great Outdoors Stage you'll find a whole host of talks about adventure and the outdoors. Among them, Lizzie Carr will be talking about her paddle boarding adventures and Plastic Patrol project, John Hudson, chief survival instructor to the UK military, will talk about what surviving in extreme situations can teach us about surviving every day life and Mary Ann Ochota will discuss how to go hillwalking with the kids.
2. Learn a new craft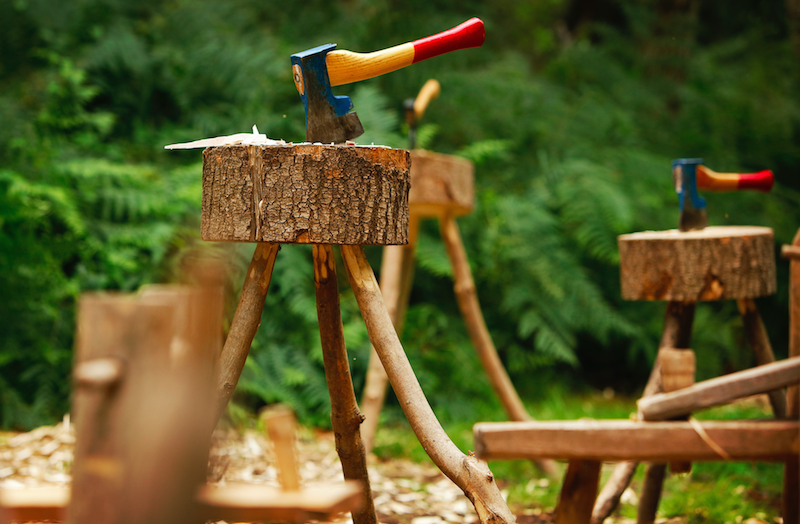 There's only so much you can learn from watching; sometimes you just need to get hands-on. At Countryfile Live you'll be able to try your hand at rural crafts including woodwork, hedge laying, thatching and so much more.
3. Jump into exciting activities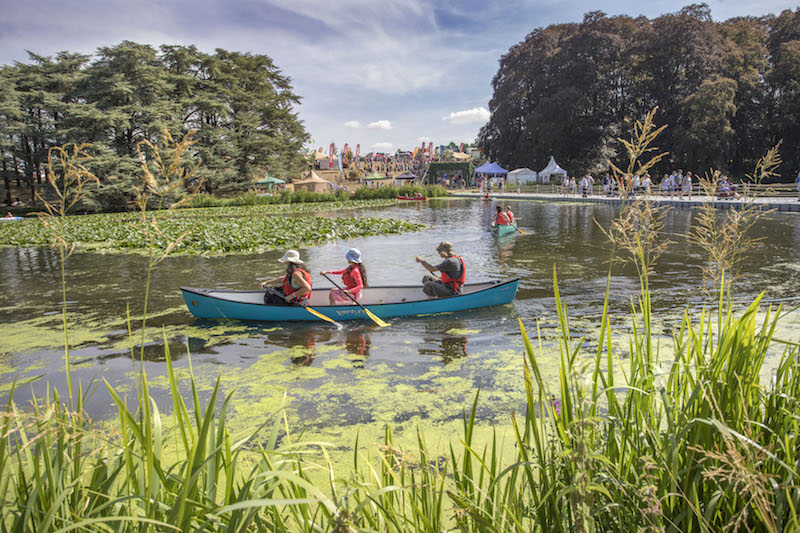 Throughout the day, Countryfile Live has many different activities for you to get involved in. There will be regular yoga and meditation sessions for all ages and abilities, plus kayaking, canoeing, paddle boarding and fishing on the River Glyme, which runs through the grounds of Blenheim Palace.
Elsewhere, with the help of professionals, you'll be able to test your off-road driving skills by joining an experience with Mercedes-Benz, Jaguar or Mini.
4. Get up close and personal with animals and wildlife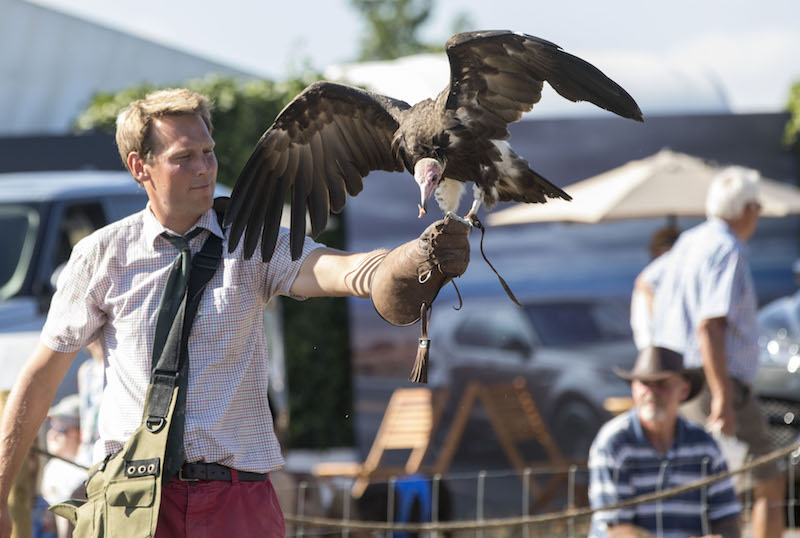 Head along to the Wildlife Zone, run by The Wildlife Trust, and you can discover how to help and protect Britain's non-human inhabitants. Meanwhile, over at The Farmyard, you'll be able to listen to informative talks or take in demonstrations and animal-themed activities such as sheep shearing, a pig agility course and even a cow-milking demonstration.
The Dog Lovers' Arena is sure to be another popular area, with a daily timetable full of remarkable displays of tricks, agility and skill. What's more, Countryfile Live will be hosting one of the heats of the Scruffts Crossbreed competition on the Saturday and Sunday.
Pop over to The Mane Arena and you'll also be able to enjoy a falconry display, terrier racing, Shetland pony racing and extreme mountain biking.
5. Culinary delights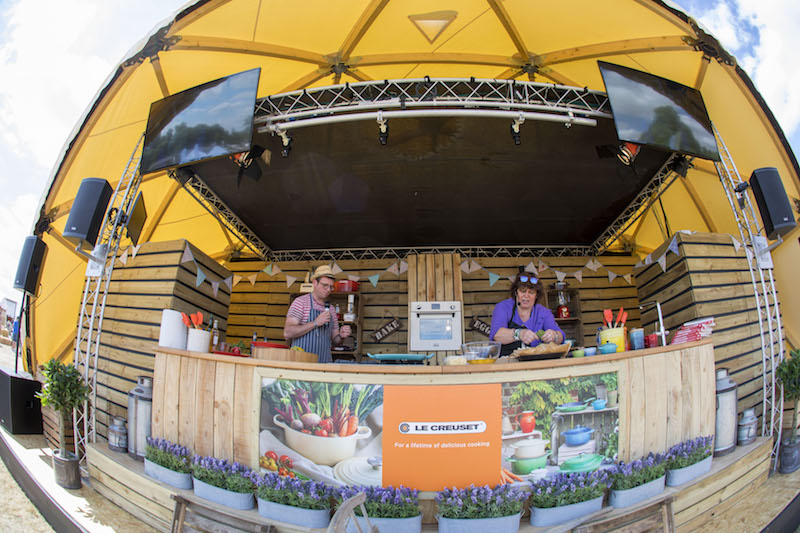 No festival would be complete without a good dose of food, and Countryfile Live certainly won't disappoint. The National Trust Farmyard Cookery Theatre hosts live demonstrations from some of the country's best-loved chefs, with useful hints and tips on how to make the most of quality meat, seasonal fruit and veg and dairy.
Alternatively, shoot over to The Graze Inn, where you can tuck into a hearty lunch from one of the eight artisanal food producers. You'll also find a buzzing country pub on site in The Craven Arms, where you can grab a drink and enjoy the live entertainment.
Countryfile Live: Book your tickets
To find out more and book your tickets for Countryfile Live Blenheim Palace (1-4 August), click here.
To discover more about the Countryfile Live Castle Howard event (15-18 August), click here.