It's safe to say 2020 has been a strange one, with many of our spring and summer travel plans falling victim to lockdown and travel restrictions. But don't be too quick to write the year off just yet, as there's still time to fit in a bit of excitement with some fantastic off season adventures in Tenerife.
Tenerife, the largest of the eight main canary islands, is a paradise for adventure travellers. There really is something for everyone, from those with a head for heights to those who enjoy exploring the depths of the ocean, and all in between.
That's why we've teamed up with the Tenerife Tourism Board to bring you five reasons why Tenerife should be your go-to destination for a fix of off-season adventure as this crazy year winds to a close.
The weather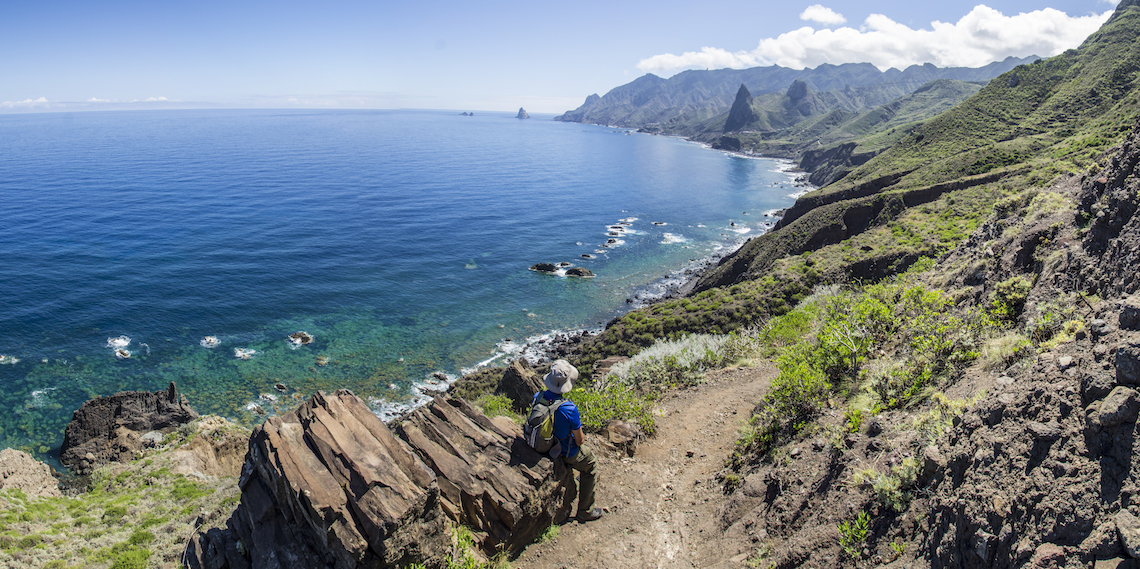 The first reason, and most important when it comes to off season destinations, is the weather. With temperatures from late September onwards averaging in the low 20Cs you'll be blessed with some glorious sun to accompany you on your trip.
Whether you're cooling off in the sea, lounging on Tenerife's black sand beaches, or enjoying the cooler air at altitude, the weather will keep you adventuring long past Europe's traditional summer season.
And, after a shorter summer than usual, there's certainly no shame in chasing those last warm rays of sunlight across the globe. Tenerife is the place to do just that, and we'll even forgive you for feeling a bit smug as your friends back home zip up their fleeces and break out their umbrellas.
Stunning hikes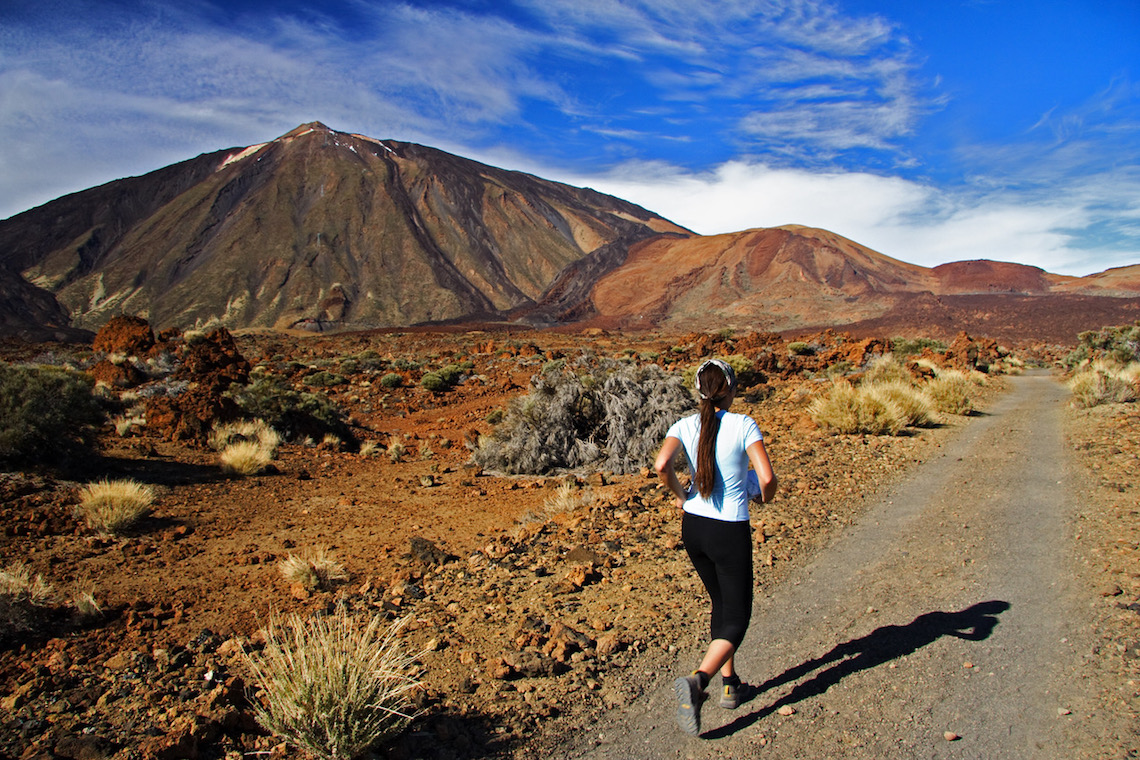 Tenerife boasts a stunning array of hikes with varying difficulties, from pleasant strolls all the way up to attempts on Spain's highest peak. You can read about our favourite hikes on the island here, but here I'll focus on Mount Teide, Spain's highest mountain.
Standing at 3,718m, Mount Teide is rewarding yet challenging hike. While a cable car can take you up to within 200m of the top, we'd recommend taking the long route through the surrounding volcanic landscape and enjoying the lunar scenery as you travel upwards.
Unlike many Alpine peaks, you won't need experience climbing through the snow to bag this one. However, while it might still be hot down at sea level, there's a chance of snow at the peak in winter, so we'd recommend aiming to top this in autumn for the best chance of success.
Two wheeled adventures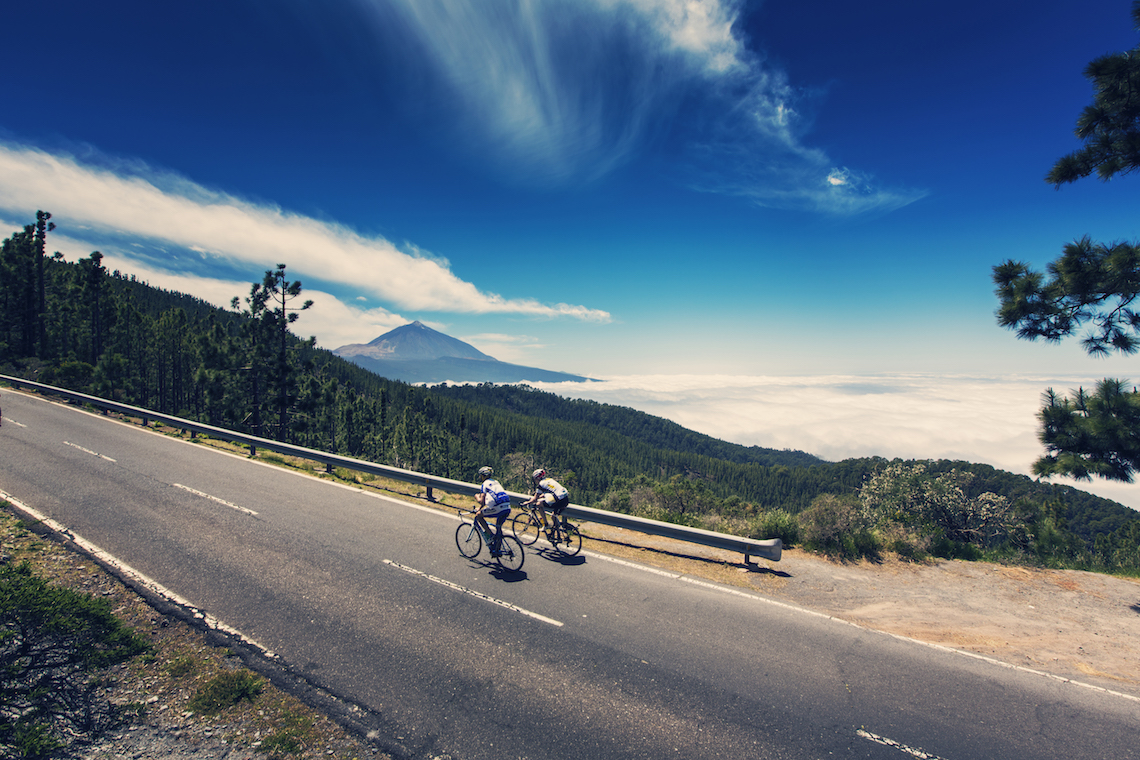 The rolling hills of Tenerife have long drawn cyclists to its sunny shores, most notably professional teams who come for their high-altitude winter training camps. Don't let this intimidate you though, there's plenty for amateurs to get stuck in to. It's safe to say two-wheels are certainly one of the best ways to explore the island.
For road riders, the striking figure of Mount Teide presents a clear and obvious challenge. While the highest road stops just over halfway up the mountain, at around 2,100m, it is still an incredibly popular climb with cyclists. However, for those who prefer to go off-piste on their mountain bikes there's also a range of trails to tackle.
Tenerife is a rich and varied island, and that is reflected in the differing terrain on offer. There really is something for everyone off-road, from gravel trails that kiss the edge of the Atlantic ocean, to switchback trails through dense pine forests, and of course the lunar landscape of Mount Teide.
Bikes are easy to hire, with a number of companies across the island offering road and mountain bikes, check them out here.
Climbing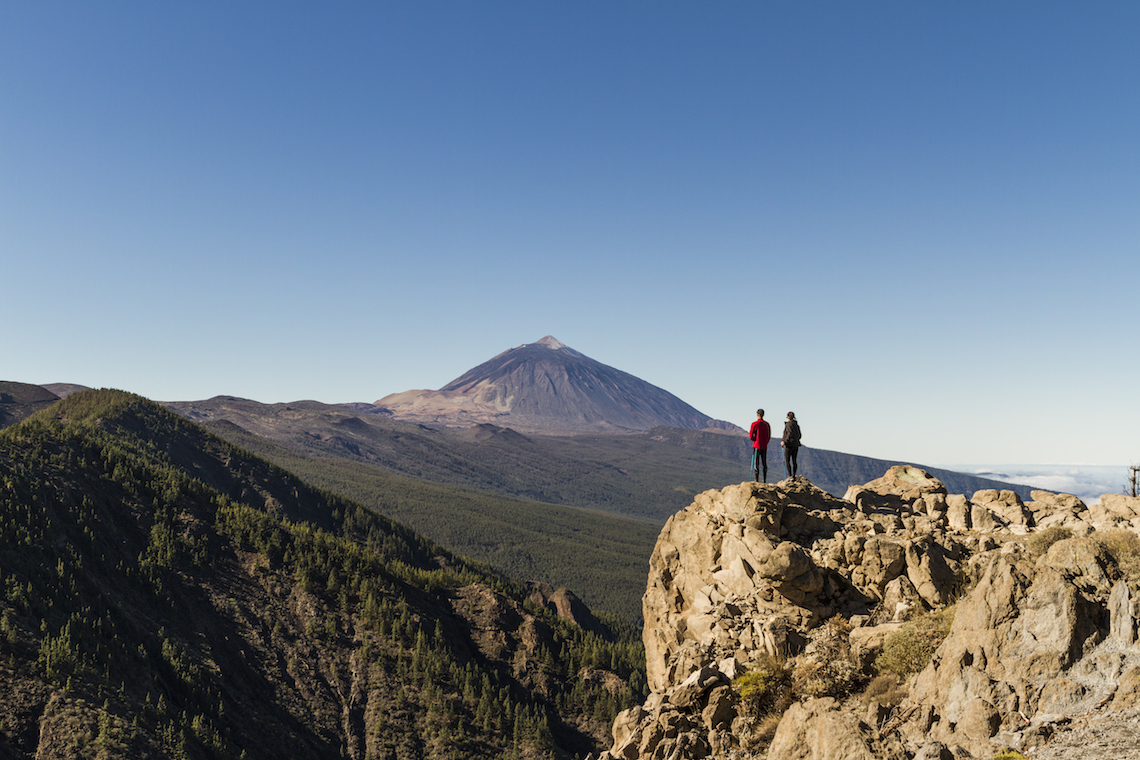 Tenerife is also a hugely popular destination with climbers, and the winter months and their cooler temperatures are an ideal time to bag yourself a few routes on that iconic red volcanic rock.
There's a healthy mix of sport climbing, trad climbing and bouldering, with a wide-range of grades to ensure that no one will feel intimidated by the climbs on offer. One of the most famous crags, Arico, is located on the southeast coast and boasts around 250 different routes.
There are a number of companies who will take beginners out for their first time on rock, so don't think you need to be an outdoors expert to visit. It will certainly beat a day in the wet and windy Peak District!
Explore the sea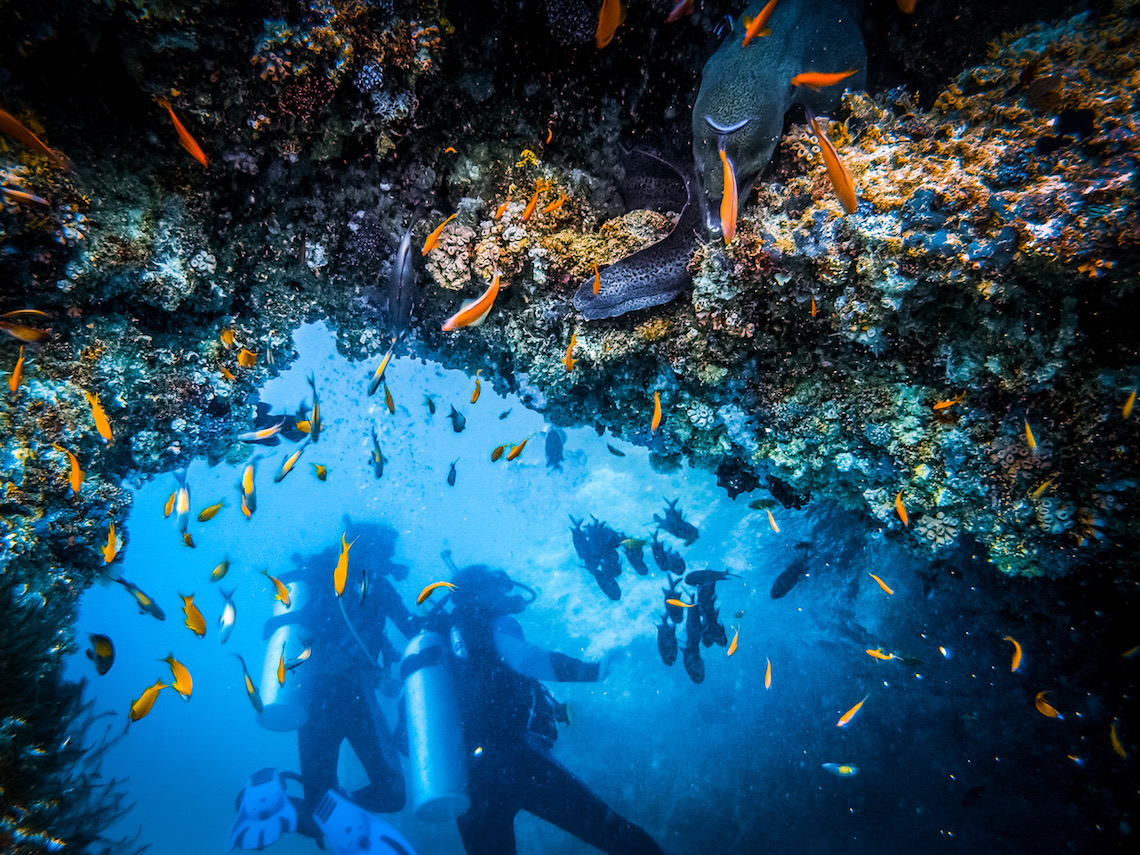 If you also fancy dropping below sea level, rather than climbing above it, Tenerife is the place to go. The average temperature of the sea is actually warmest in September, which makes it a pleasant visit for an array of water-based adventures.
Diving is hugely popular in the area, with the sea around the island boasting an incredible collection of marine life such as parrotfish, sea turtles, octopus, and a variety of rays. The island's volcanic history is reflected below the surface of the water too, with a maze of subaquatic caves and tunnels waiting to be explored, all formed by lava flowing into the ocean. Check out some of the diving schools on the island here.
For surfers it's also worth visiting after summer is over, as the biggest waves hit Tenerife's shores from October to February. Local surf schools will be able to provide anything from boards and wetsuits, up to full lessons and instruction.
Tenerife: Your off season adventure destination
There's much more to do in Tenerife, and you can find even more adventures to keep you busy this autumn and winter by heading over to the Tenerife Tourism website by clicking here. You'll also find information about getting to and around the island, as well as accommodation options.