Times have changed. These days, all but the hardiest of travellers tends to have a smartphone with them while on the go. While that may take part of the adventure out of the trip, there are ways that it will enhance it too. Below are six apps that will revolutionise how you travel, saving you money, helping you stay in touch with those at home and delivering the most amazing new experiences.
Airbnb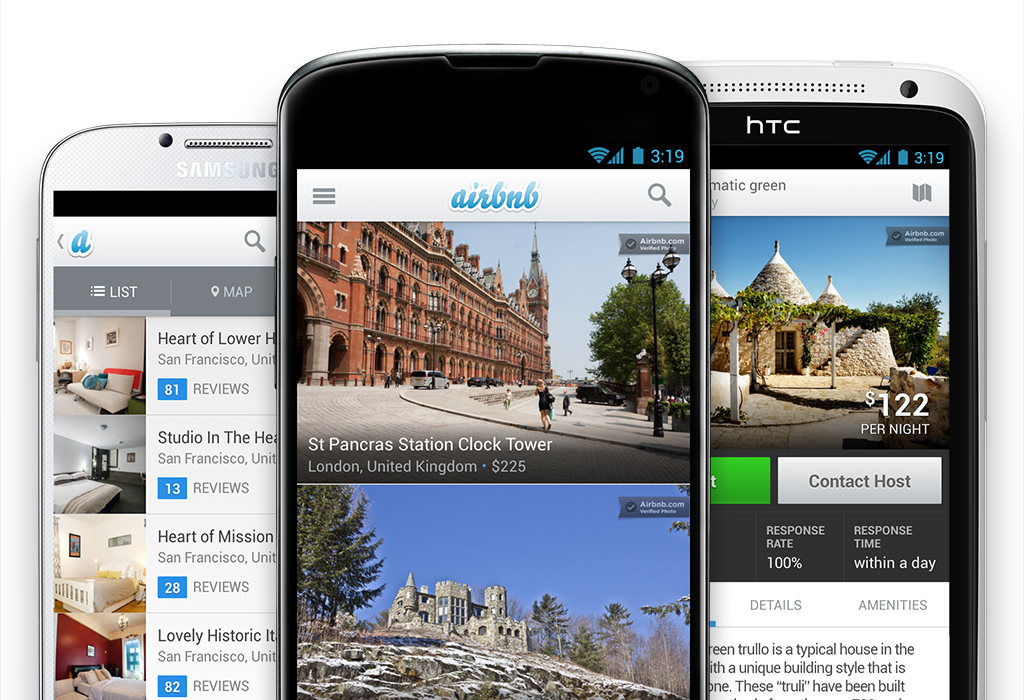 Free, iOS and Android.
Forget hotels or hostels, this is the new way to travel. Airbnb acts as a platform for you to find and stay with hosts from across the world. This could be somebody in Germany who has a spare room in their castle or somebody in Bolivia who has space on their sofa. The options range massively meaning it's suitable for any budget but most importantly, it presents a great way to meet the locals and can lead to some of the most unique and unforgettable experiences.
Sky Scanner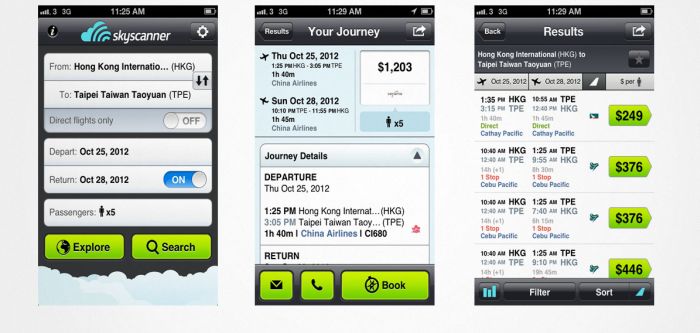 Free, iOS, Android and Windows.
Sky Scanner is not a new concept or a new app but it is definitely a useful one. It allows you to search for the cheapest air fares in from across the web, sometimes with surprising results. You simply input your airport locations, preferred dates and how many connections you are prepared to make and away you go. The best part about using Sky Scanner however, is that it's great at saving you money. It suggests slight date changes which will often make your flights considerably cheaper.
Entrain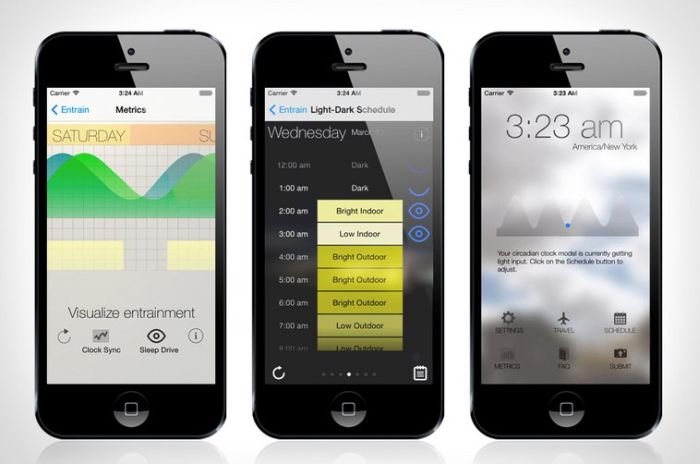 Free, iOS and Android.
Developed by researchers at the University of Michigan, Entrain is an app that connects users to lighting schedules which are proven to adjust you to new time zones as quickly as possible. By recording the users lighting history, the app simulates the users' body clock and as a result, it can then make recommendations on when to seek light or darkness. The goal is to help you get your body clock adjusted to the correct time zone as quickly as possible, thus sleeping better sooner.
XE Currency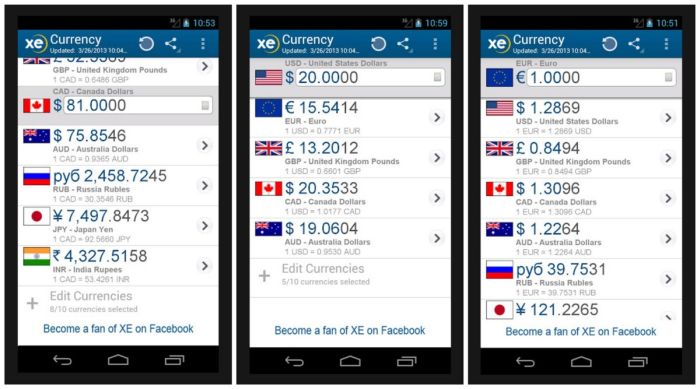 Free, all platforms.
OK so a currency converter might not seem like the most revolutionary tool, but once you download this app, you will never look back. It provides you with the ability to display 10 different currencies at a time with live data feeding into the app whenever it is connected to the internet. The result is that you will have the most up-to-date rates at a touch of a button making it easier for you to work out prices and spot when someone is trying to rip you off.
Skype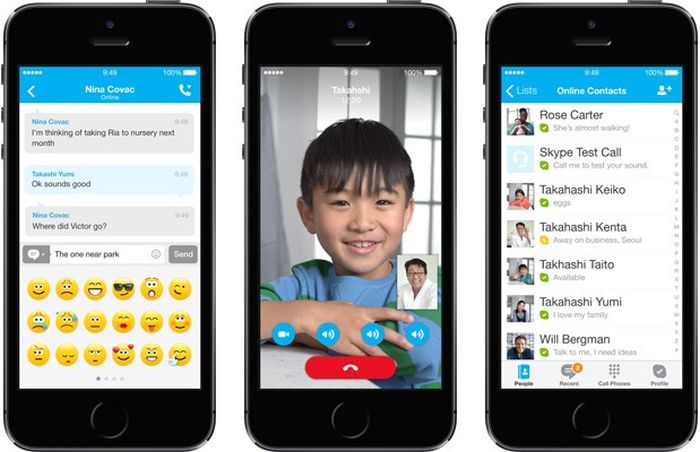 Free, all platorms.
Skype is a well-known piece of software that allows people to make video calls free of charge. But where it really comes into its own is with the mobile app. As with the desktop application, you can make video and audio calls to other Skype users with a decent internet connection. This makes it a great way to keep in touch with those at home or friends from around the world. However, people often overlook the facility to top up your account with Skype credit to make cheap calls to mobiles and landlines from around the world. Rates are often only a few pence per minute saving you a substantial amount over using payphones or your own SIM card.
TripIt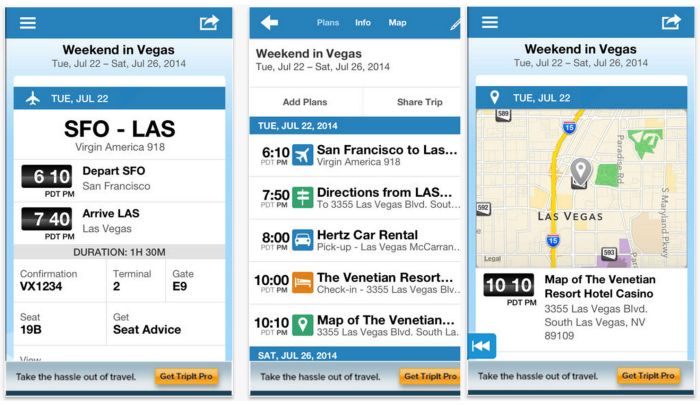 Free, all platforms.
One of the most annoying parts of travelling is all of the paperwork that comes with it. TripIt aims to remedy the problem by providing an organiser to hold all of your travel information in one place. Flight, hotel, car rental and restaurant confirmations can all be imported to create an instant itinerary at the touch of a button eliminating the need for masses of paper. The app also allows you to download directions and maps for each destination while being available both on and offline.
Which apps do you find most useful? Let us know in the comments below!