This little Central American nation tucked beneath Mexico has long been a hotbed for adventurous travel, thanks to the world-class underwater world found off its palm-fringed Caribbean coastline. Few people know, however, that there is much more to Belize than beaches and clear blue seas. The inland terrain is lush with rainforest and hidden archaeological delights just waiting to be discovered. Aside from snorkelling the reefs, there is a whole host of adventurous things to do in Belize – so we've rounded up the best of the best below.
Kayaking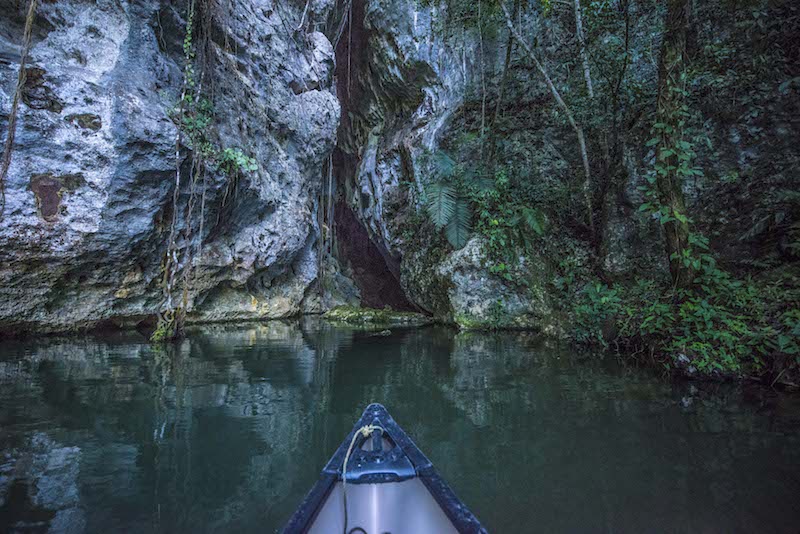 Between the balmy waters of the Caribbean Sea and lush, jungle-lined inland river networks, the kayaking opportunities in Belize will blow your mind. You can even kayak deep into the Mayan caves to discover ancient relics hidden in their depths, a mysterious underworld like no other. Wildlife-lovers should try a paddle down the Sittee River, lined with sumptuous rainforests overflowing with tropical birds and reptiles. You might even spot a crocodile or two!
If sea kayaking is more your thing, you'll be truly spoilt for choice in Belize. This May, an incredible new sea kayaking event is also due to take place along the whole coast of the country, find out more here.
Hiking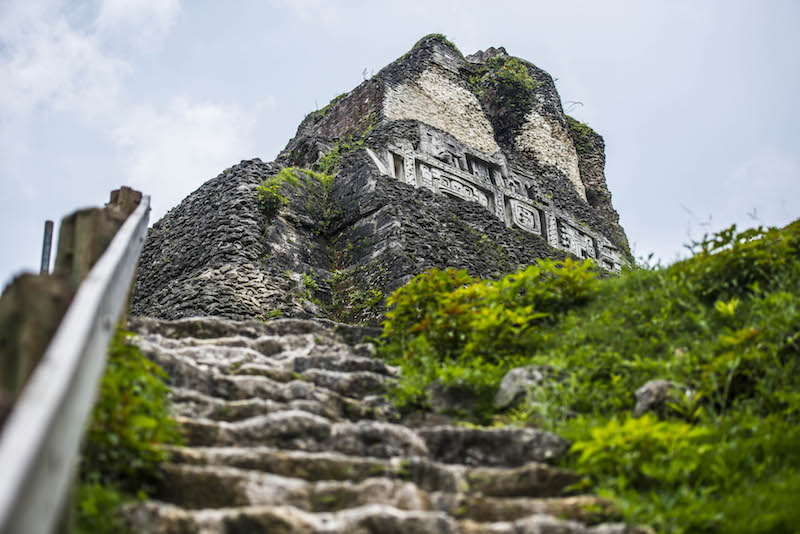 The mysterious realm of Belize's inland jungles make for some blow-your-socks-off hiking opportunities. Deep within their tangled interior, you'll find a huge array of trails suitable for all ages and abilities. A popular trek is the hike to Crystal Cave, which also offers the opportunity to discover the intriguing artefacts found within. The best views are offered on a hike to Xunantunich, a Mayan temple offering sensational vistas all the way to Guatemala.
For exotic flora and fauna, check out the Cockscomb Jaguar Preserve, home to spectacular waterfalls and the highest density of jaguars ever recorded (although don't bank on spotting one! They've gotten pretty good at hiding from unsuspecting prey…). 
Mountain biking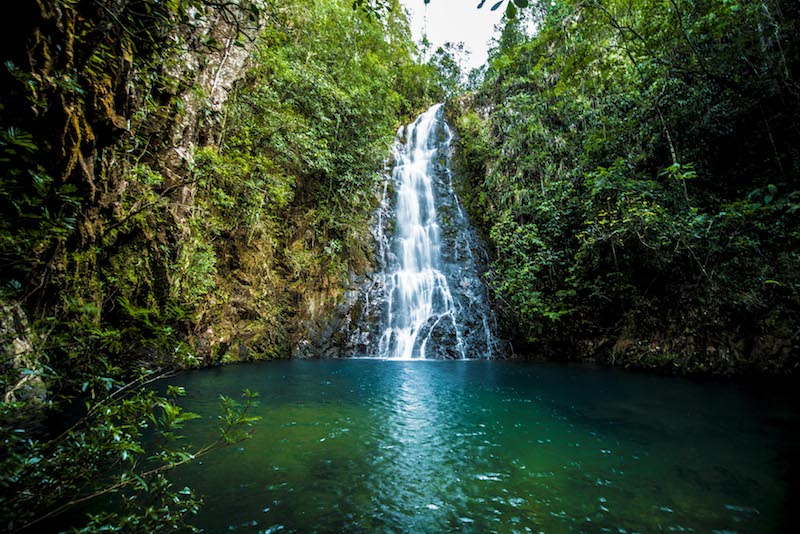 There are a huge range of things to do in Belize for those that prefer their adventures on two-wheels. The best mountain biking can be found in the Mountain Pine Ridge Forest Reserve, where you can hurtle through the jungle on miles of stunning trails. Rising high above the creeks and ravines below, the trails are interspersed with Instagram-worthy swimming holes and waterfalls.
Mopan Valley is another great spot for mountain biking, with rocky trails that wind their way through the dense rainforest, punctuated by Mayan sites and plenty of jungle wildlife.
Zip-lining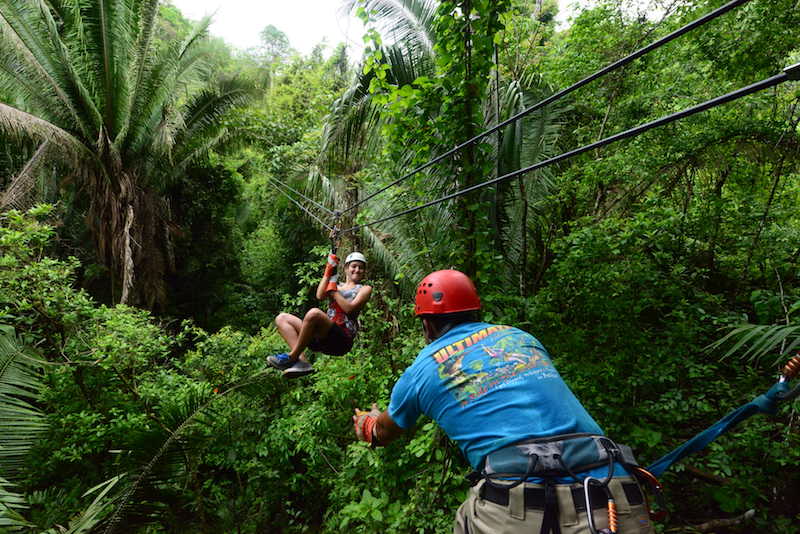 Zip-lining and Central America go hand in hand thanks to the abundance of wildlife-filled jungles and an all-round adventurous attitude. The country's longest zip-line can be found in Mayflower Bocawina National Park and makes for one of the most adrenaline-packed things to do in Belize.
Here, you can fly over two and a half miles through the treetops, surrounded by a cacophony of exotic birds – an experience you won't forget in a hurry.
Caving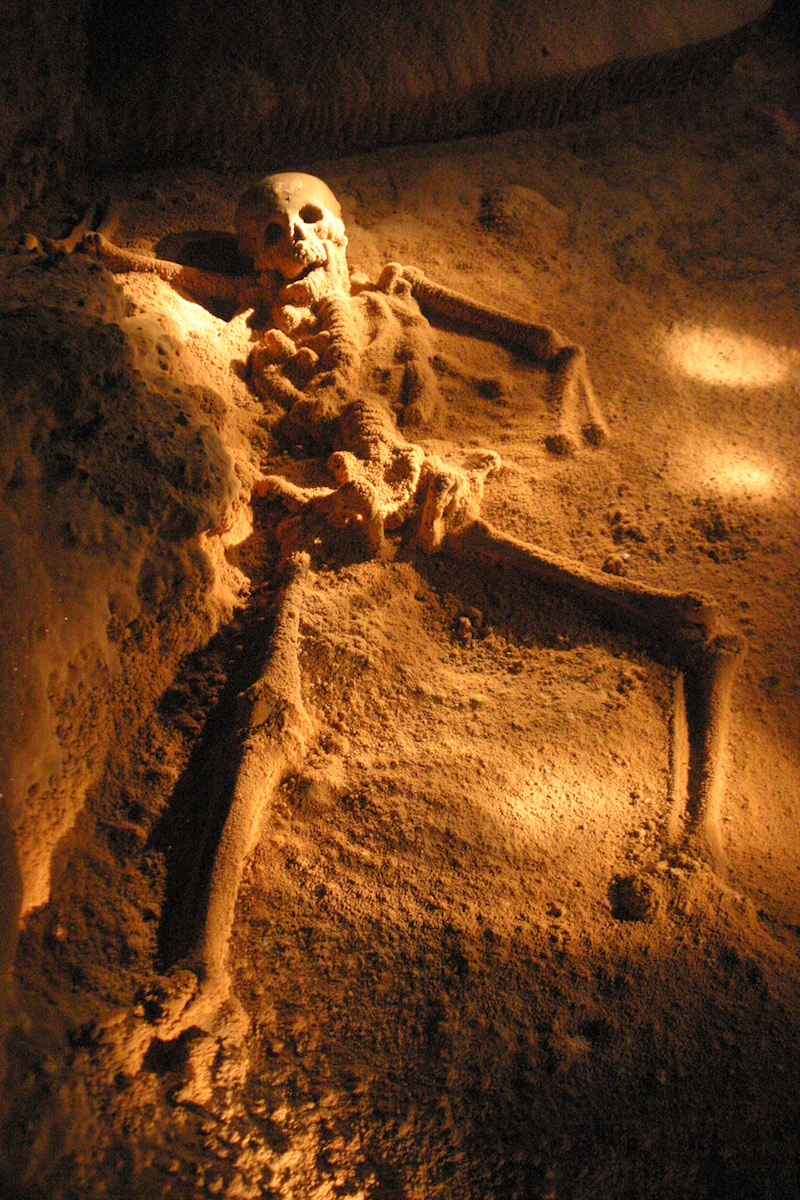 The vast network of underground caves and rivers provides an enticing adventure into their gloomy depths. The most well-known caving expedition can be found at the Actun Tunichil Muknal Cave, where the glittering calcified remains of a skeleton can be found, surrounded by relics from the Mayans sacrifice rituals. Spooky.
If all that's a little too Indiana Jones for you, you can also try out tubing, essentially floating down the rivers and through the caves in a big rubber ring, to check out the unusual rock formations and stalactites found within.
Diving and snorkelling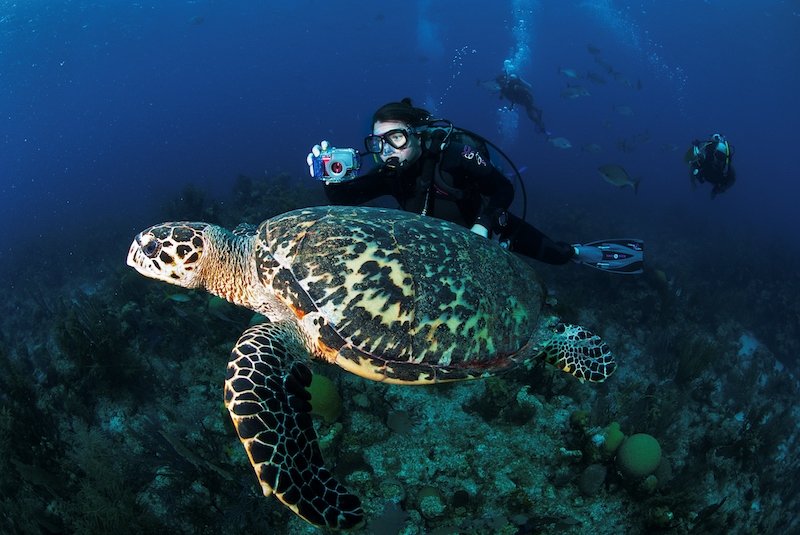 Of course, no list of adventurous things to do in Belize could be complete without a mention of  the incredible diving and snorkelling on offer. Not only is Belize home to it's very own barrier reef (second only in size to Australia's Great Barrier Reef, and some would argue superior in terms of marine life), but it also plays host to one of the world's most intriguing phenomenons – the Great Blue Hole.
This gigantic sink-hole has drawn divers from around the world, ever since Jacques Cousteau himself named it one of the top five dive sites in the world. It's 318m in diameter and a whopping 124m deep, meaning that an excursion into its watery depths will see you coming face-to-face with incredible dark water fish such as the midnight parrotfish, or even a hammerhead shark.
Skydiving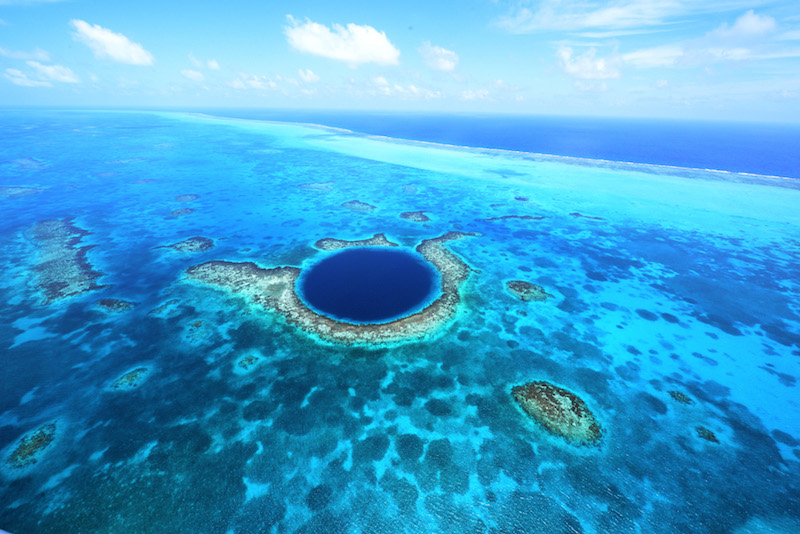 You won't be surprised to hear that the Great Blue Hole looks equally as spectacular from above, so why not get that adrenaline pumping on a skydive over the famous site. It's one of the most exhilarating things to do in Belize, and an incredible way to see the whole country from above.
After several adrenaline-inducing seconds of freefall, your parachute will open, allowing you time to ogle the Blue Hole and extensive barrier reefs in all their glory. What a thrill!
Want more adventurous things to do in Belize?
Check out our full Adventure Travel Guide to Belize by clicking here.