The latest edition of Adventure Travel magazine is out now (get yours here) and it's packed full of adventure inspiration, useful advice and gear reviews. Our writers have been all over the globe seeking out the most exciting and rewarding experiences you can have on two feet. Here's a glimpse of what's inside the latest issue…
1. The ultimate day hike in Norway – Besseggen Ridge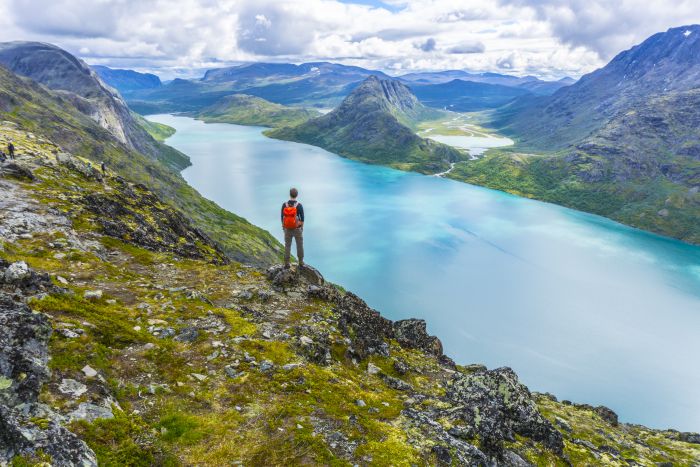 Besseggen Ridge, Norway
We head to Norway's national park region to take on one of the country's most incredible one-day hikes – Besseggen Ridge. Expect outrageously good views and an insight into just how magical this Scandinavian nation is.
2. Getting away from the crowds in pristine Canadian wilderness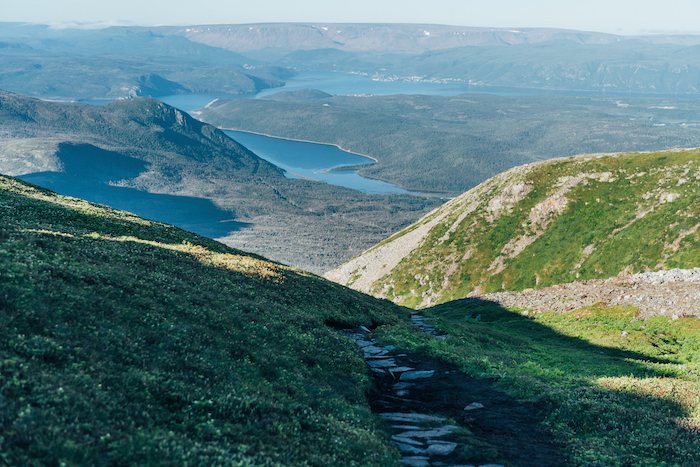 Gros Morne Mountain, Canada
As the nation celebrates its 150th birthday, George Turner heads to Canada's Newfoundland and Labrador to explore Gros Morne National Park, an area of immense natural beauty that you've probably never heard of…
3. Four perfect UK microadventures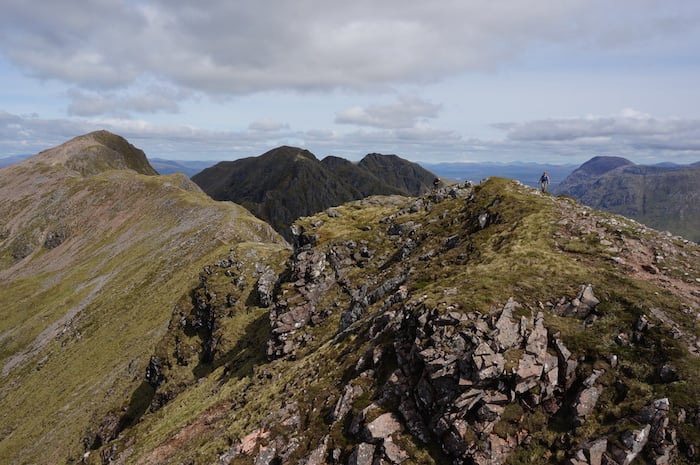 Aonach Eagach, Scotland
Make the most of those precious weekends with our cracking UK adventures. This issue sees us scramble along Aonach Eagach in Scotland, spend a wild night out in Dartmoor, walk a classic route in the Peak District and embark on a slow adventure in Northern Ireland.
4. A dream trip to Antarctica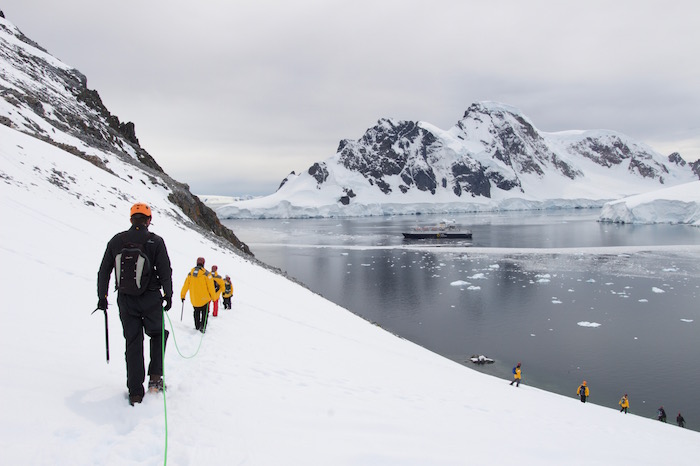 Hiking in Antarctica
You don't have to be Sir Ranulph Fiennes to embark on an expedition to the Polar Regions. Maxwell Roche heads to Antarctica on a trip of a lifetime and finds out exactly what a polar cruise can deliver (hint: a lot!).
5. Discover the best that the Brecon Beacons has to offer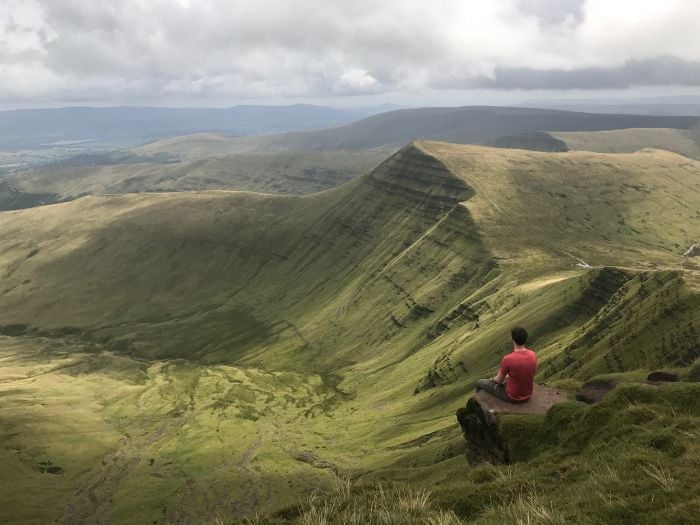 The view from Pen y Fan in the Brecon Beacons, Wales
Picture-perfect green valleys, majestic ridgelines carved out by glaciers thousands of years ago and easy access makes the Brecon Beacons a dream. Rob Slade heads to Wales to delve into why the area is one of his favourite stomping grounds.
6. Learn how to make fire from the expert himself, Ray Mears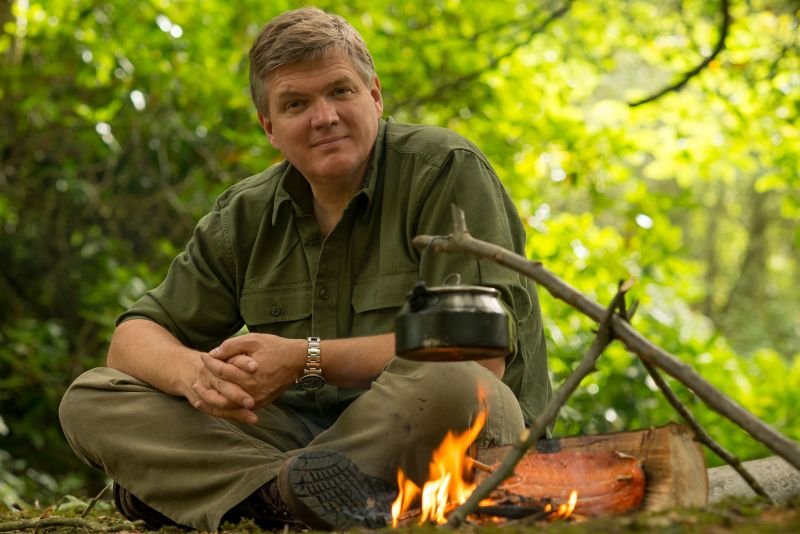 Bushcraft expert and television presenter Ray Mears explains how to make fire by friction using the hand drilling method.
7. Gear galore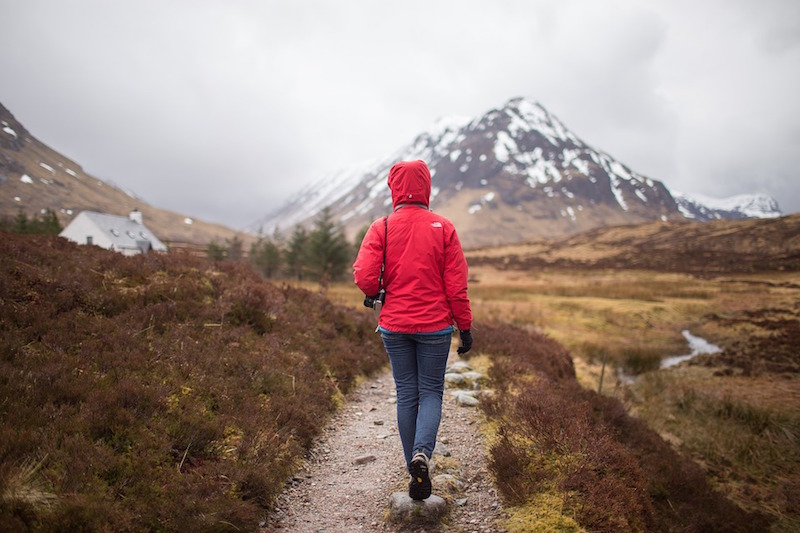 Issue 131 of Adventure Travel magazine is also full of useful gear previews and reviews. For September/October, our experts get to grips with 24 waterproof jackets and 10 dry bags, so you'll never need to wear damp clothes again!
Get the latest issue of Adventure Travel magazine by visiting our online shop.