Whether you're a beginner or an avid hiker who's in need of a break from monstrous climbs, the simpler things in life can sometimes be what the doctor ordered. And the great thing is, you don't need to take on challenging routes to get incredible views.
To prove this, we teamed up with outdoor brand Gramicci to find eight easy hikes that will deliver stunning views. Now you don't have any excuses…
1. Snowdon, Wales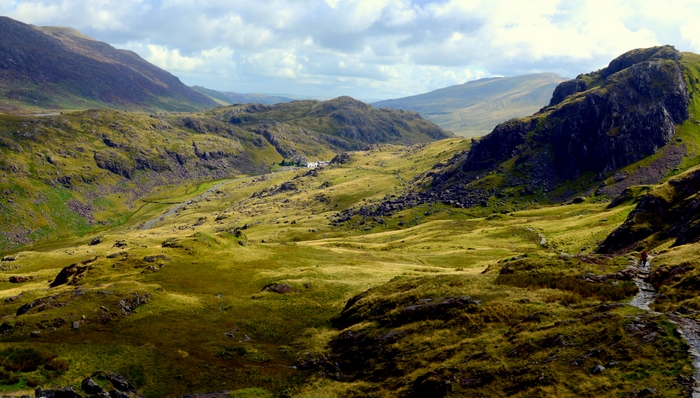 Photo: Michael McDonough
A regular occurrence, Snowdon is the highest mountain in Wales, standing at 1,085m above sea level. Although its height may seem daunting to you, there are six routes to pick from – all ranging from seven to nine miles – and there's a Sherpa bus service to chauffeur you from route A to route B.
If that isn't enough to persuade you, then there's a train that can help you claim this mountain peak, leaving you with only the task of photographing the awe-inspiring views Snowdon has to offer you.
2. Little Town to Cat Bells, The Lake District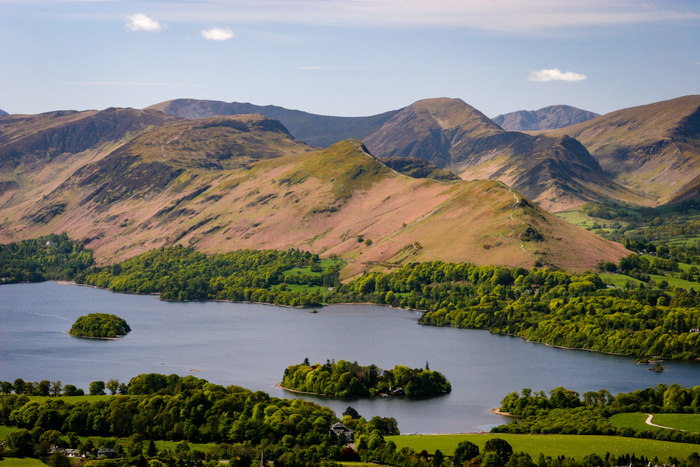 Photo: Michael Brace
The Lake District is one of the most frequently visited national parks in England, and with its sheer beauty and diverse range of activities, the district's popularity doesn't come as much of a surprise. Of course, there are many peaks for you to choose from, but we recommend the hike to Cat Bells from Little Town.
The whole trek takes a mere two hours with a steep but simple scramble to the small summit of Brunt Crag, and there are fantastic views out towards Skiddaw and Blencathra Mountains. Once you've managed your own small ascent, feel free to bask in your surroundings as you plan your next and more challenging hike.
3. The Sentiero Azzurro Trail, Cinque Terre, Italy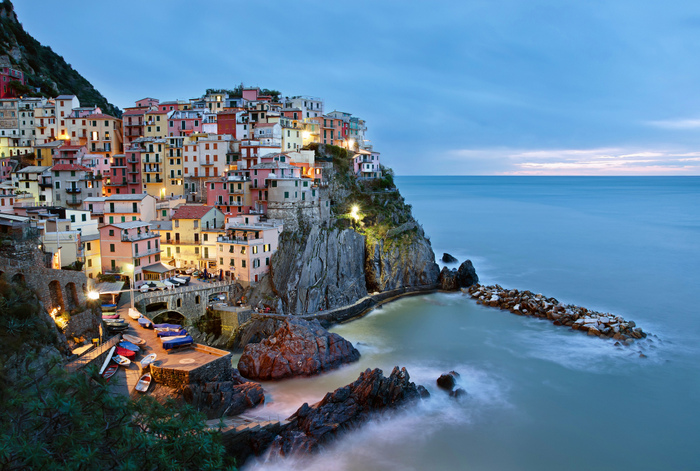 Photo: Fougerouse Arnauld
This Italian trail is easy to sell. Simply type 'Cinque Terre' into Google and watch as your laptop screen is filled with the pastel beauties these fishing towns have to offer you. The five fishing villages are tied together by the Sentiero Azzurro Trail, which guides you through terraced hillsides and olive groves, while tightly hugging the coastline cliffs overlooking the Lingurian Sea.
The walk takes three to four hours, and the route is best walked east to west, but if you're not up to the whole challenge then there is a train located in the middle village of Corniglia that'll take you back home.
4. The Gentle Nature Walk, Cirque de Gavarnie, France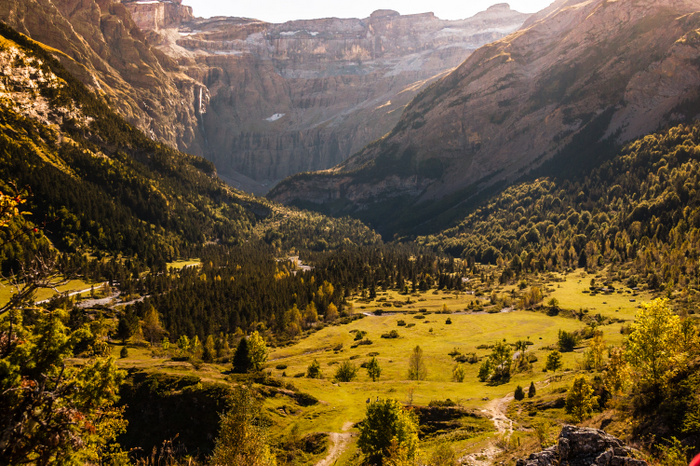 Photo:Adina*raul
Located within Pyrenees National Park is the world heritage site, Cirque de Gavarnie. An easy loop with little incline, this hike is more of a pleasant stroll than anything else, where you begin your route in the historic village of Gavarnie, walk past a hotel and stables, before following the stream to the head of the valley.
Although simple, the beautiful scenery of sheer 3,000m-high glacier-formed granite rock enclosing the valley is unforgettable. Plus, this gentle walk is home to the Grande Cascade, Europe's largest waterfall. So, enjoy the peaceful, unspoiled nature of the Cirque de Gavarnie, where there's only small rustic chalets, small footbridges and fields of grazing goats.
5. Meteora, Greece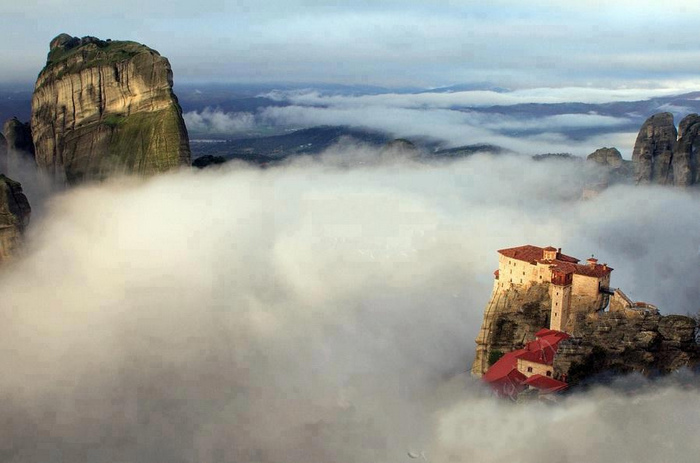 Photo: Zsoolt
The gigantic rocks of Meteora are suspended above the town of Kalambaka maxing out at a height of 365m. Meteora is, by any means, a captivating area offering magnificent views of vast towers of heavily eroded sandstone. The monasteries offer a grandeur of history and architecture, with ancient routes petering through stunning landscapes, teetering over superb cliffs.
6. The Black Forest, Germany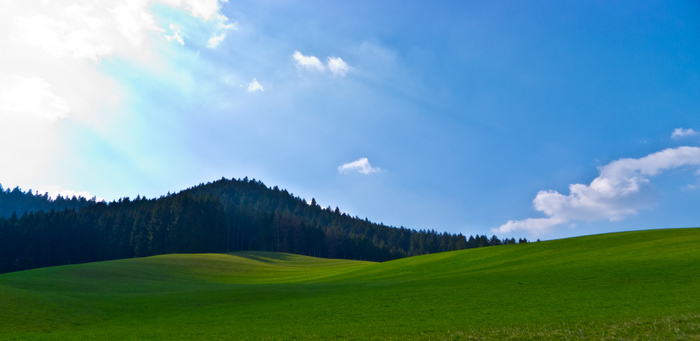 Photo: Mark_K_
Not just a gateau, the Black Forest is a large forested mountain range located in southwestern Germany, and home to a large variety of hiking trails. Although the long distance trails seem more popular (the most notorious being the challenging West Way with its steep inclines), there are an abundance of shorter pathways more suited for day walks.
The best way to seek out these shorter walks is to get in contact with the local tourist offices where hiking maps are widely available for a small fee. After doing so, you'll realise the Black Forest has a lot of different views to offer you – ranging from castles and ruins, to the more cultural sights of traditional farms. What they don't offer in altitude, they certainly make up for in views.
7. The Malvern Hills, England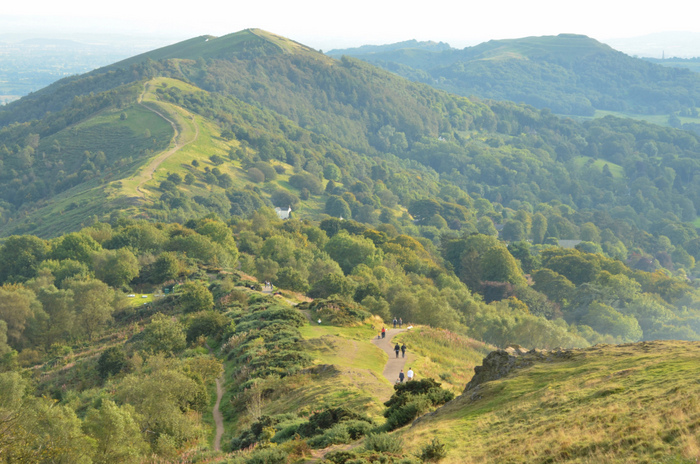 Photo: Nick
Not everyone is aware of the fact that the Malvern Hills were a huge inspiration to Tolkien's Lord of the Rings (Mordor, anyone?), but the fantastic countryside in and around the rolling hills is most definitely a well-known fact. The hills make sure to provide many different hikes, catering to all walking abilities, and for those needing refreshments and a break from being on their feet, several cafes and pubs can be found in convenient locations.
Car parks are also located all round the hills, with one located on Beacon Road at Wyche Cutting. This is the closest to the Worcestershire Beacon, the highest point of the Malvern Hills, making the hike to the top much easier than expected. Once there, you'll be blessed with views stretching across much of middle England.
8. The Eiger Trail, Switzerland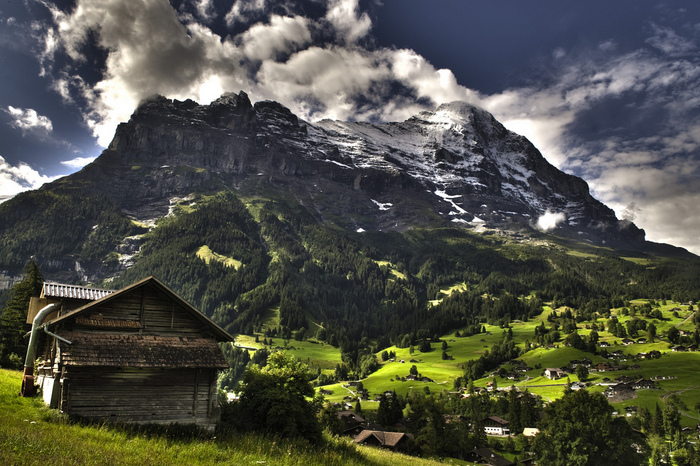 Photo: Strychnine
The Eiger is an awe-inspiring 3,970m mountain known for its infamous north face overlooking Grindelwald and Lauterbrunnen in the Bernese Oberland. But luckily for us, there's an easier way to witness Switzerland's most iconic scenery through a series of short easy-to-moderate trails.
You can easily hike through the glorious high alpine pastures, witness idyllic lakeland scenery, pass an astounding waterfall and come within touching distance of the Eiger. There's also easy access to public transport to the trail-heads from Grindelwald, making the excursion a lot less taxing, and if you're a hardier walker then there's many options to extend your hike.
The right kit for the job
While long and strenuous hiking routes require high-tech clothing, shorter treks like the ones listed above don't require such a high level of performance. With shorter hikes, it's all about balancing it out so you have clothing that can do a job when on the move, while still looking the part when you're around town or in the pub for a celebratory drink.
If this sounds like it applies to you, you may want to check out outdoor clothing brand Gramicci. The firm begun in 1982 when an accomplished climber designed the iconic G-Climbing Pant and Short, products that are now archetypes of design and function in the outdoor community. Since then, the brand has focused on creating functional kit that looks great too. Check out the full range here.
Intro photo: Sarah Marchildon