As the largest of the eight main canary islands and home to Spain's highest mountain, Mount Teide (3,718m), it's fair to say Tenerife is a Mecca for adventure enthusiasts. You'll find the perfect combination of water-based thrills and tantalising trails on dry land, with an abundance of rocky cliffs and ravines, perfect for high-octane sports. The vast volcanic landscapes offer a wealth of incredible things to do in Tenerife, with something for every type of adventurous traveller.
What's more, the island boasts year-round spring temperatures and plenty of sunshine too, so there really is no bad time to visit. It certainly makes an ideal adventure escape when the British weather gets too bleak to bear – and with a huge range of airlines and flight times to choose from, it's no hassle getting there either.
To help you plan your trip, we've put together a list of our favourite adventures and things to do in Tenerife, with a little help from the Tenerife Tourism Board.
Hiking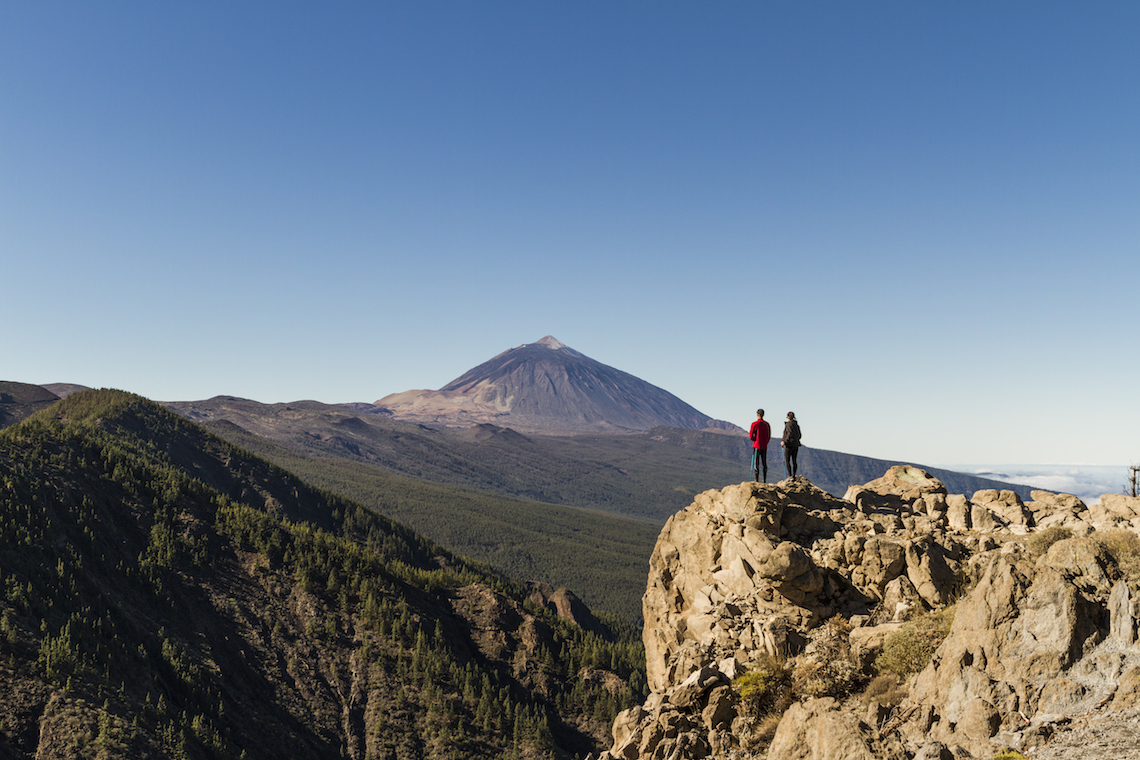 One of the absolute top things to do in Tenerife is climbing the incredible Mount Teide, which dominates the island from all points of the compass. Here's our comprehensive guide to climbing it, but if that doesn't take your fancy, we've also got a handy list of all the best hikes in Tenerife, with something to suit every ability.
With dramatic, lava-strewn landscapes, fragrant, prehistoric forests and gorgeous coastal trails to explore, it's hard to believe Tenerife has only just started gaining traction on the adventure radar.
Caving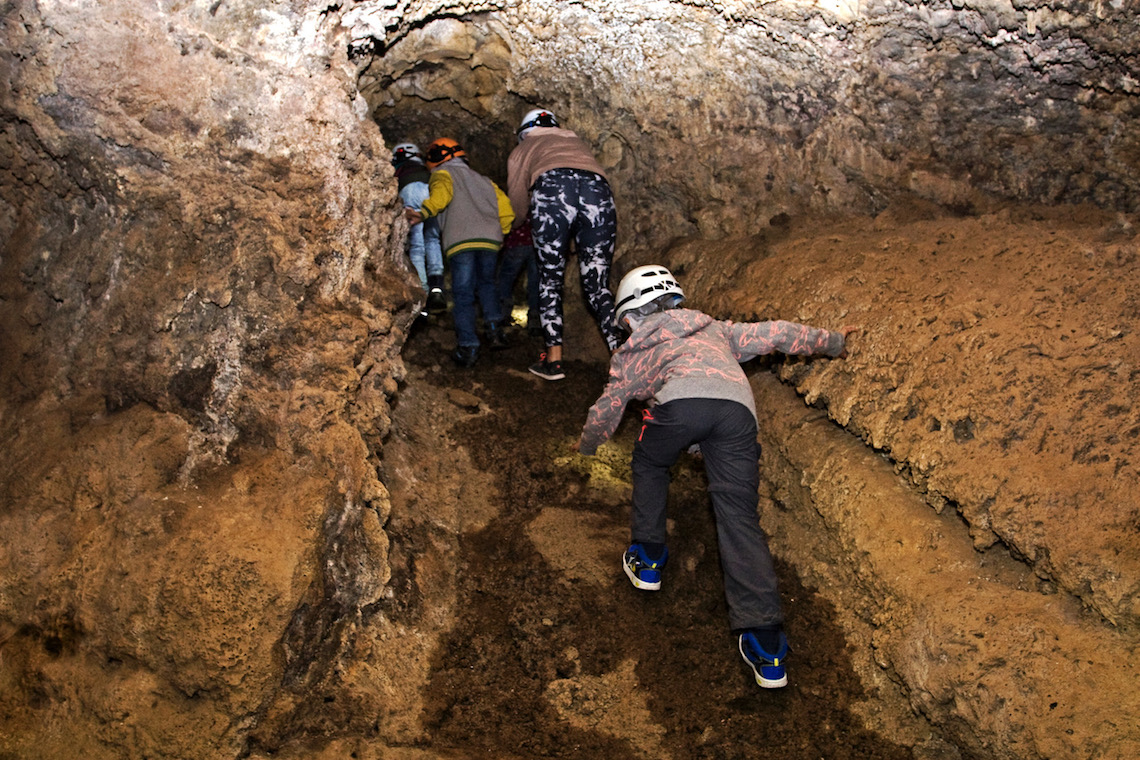 Thanks to the island's unique volcanic construction, it boasts an incredible underground cave system, formed of lava tubes. This phenomenon occurs when molten lava meets the cool outside air, causing a crust to form on the outer layer, while underneath, the lava still flows through.
This leaves curious pipes of rock ideal for clambering into to explore the maze of underground passages throughout the island. Check out Cueva del Viento (cave of the wind) which boasts the largest lava tube in Europe and can be found in Icod de los Vinos in the northeast of the island. Tours take place daily, accompanied by knowledgeable guides and an all-important headtorch. Check it out here.
Canyoning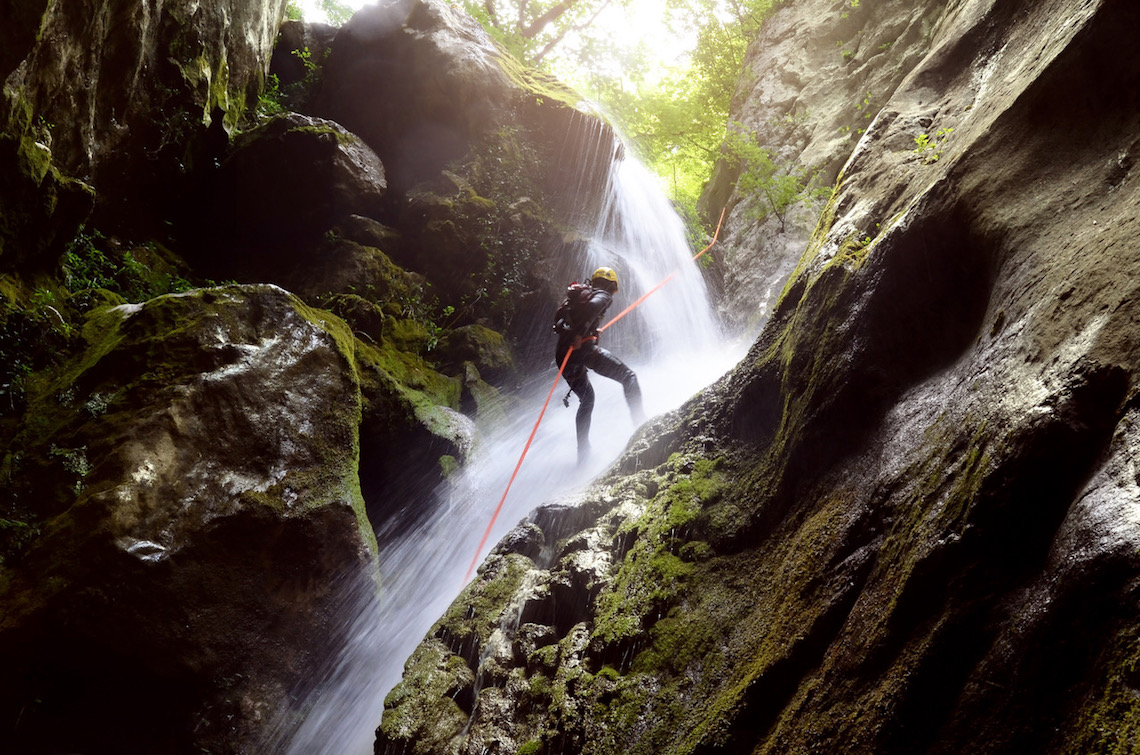 There's no better way to explore the deep ravines and cavernous gorges of Tenerife than on a canyoning expedition, which is a year-round activity in Tenerife, with routes found dotted all over the island. If you've never tried it before, your best bet is to hire a local guide through a company such as Canarias Nature Guides, who'll be able to supply you with equipment and seek out the best places to go – taking into account recent weather and rainfall, for added thrills.
Meanwhile, the more experienced should obtain a permit and head straight for the north of the island, where you'll find exciting descents in Teno Rural Park, La Orotava, and Corona Forestal Natural Park.
Paragliding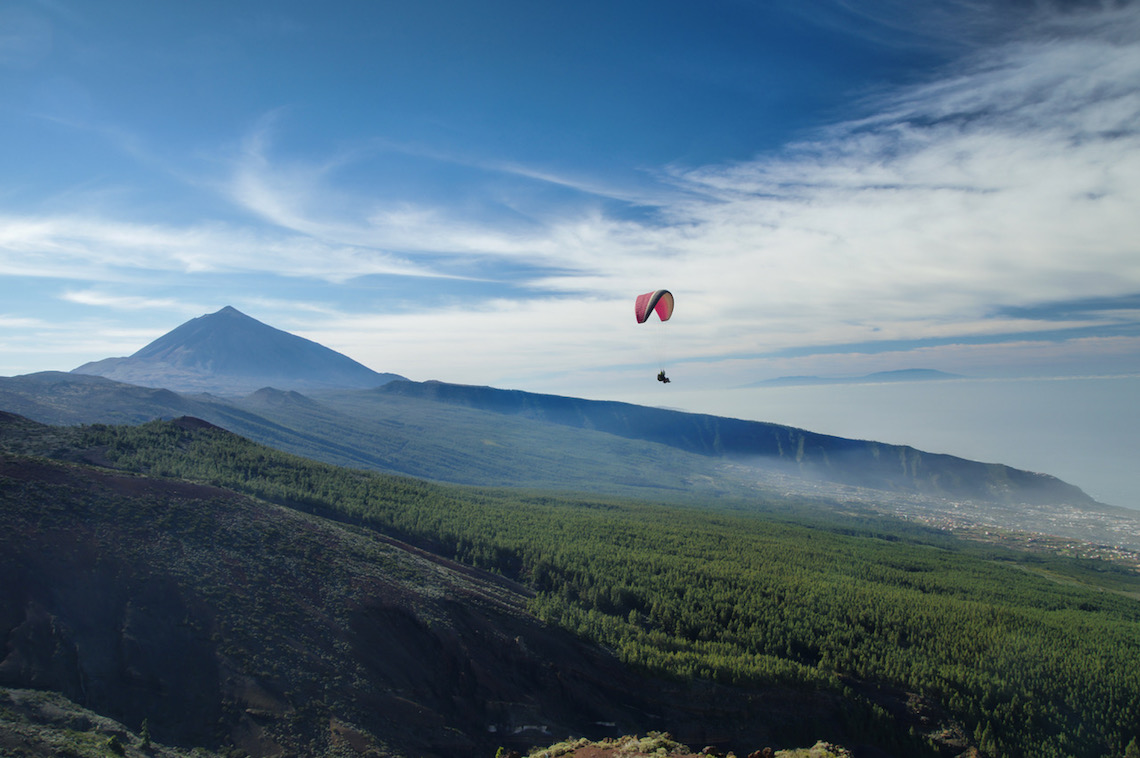 Get a bird's eye view of Tenerife's vast and varied landscape with one of the most exhilarating things to do in Tenerife. Paragliding is a truly awesome, and surprisingly peaceful, way to experience the island and take in the almighty Mount Teide as you float through powder blue skies.
Head to Izaña just outside Teide National park, where you can jump from an impressive 2,300m above sea level and land on a sweeping stretch of the coast where the rocky shoreline meets the deep blue sea. Check it out here.
Climbing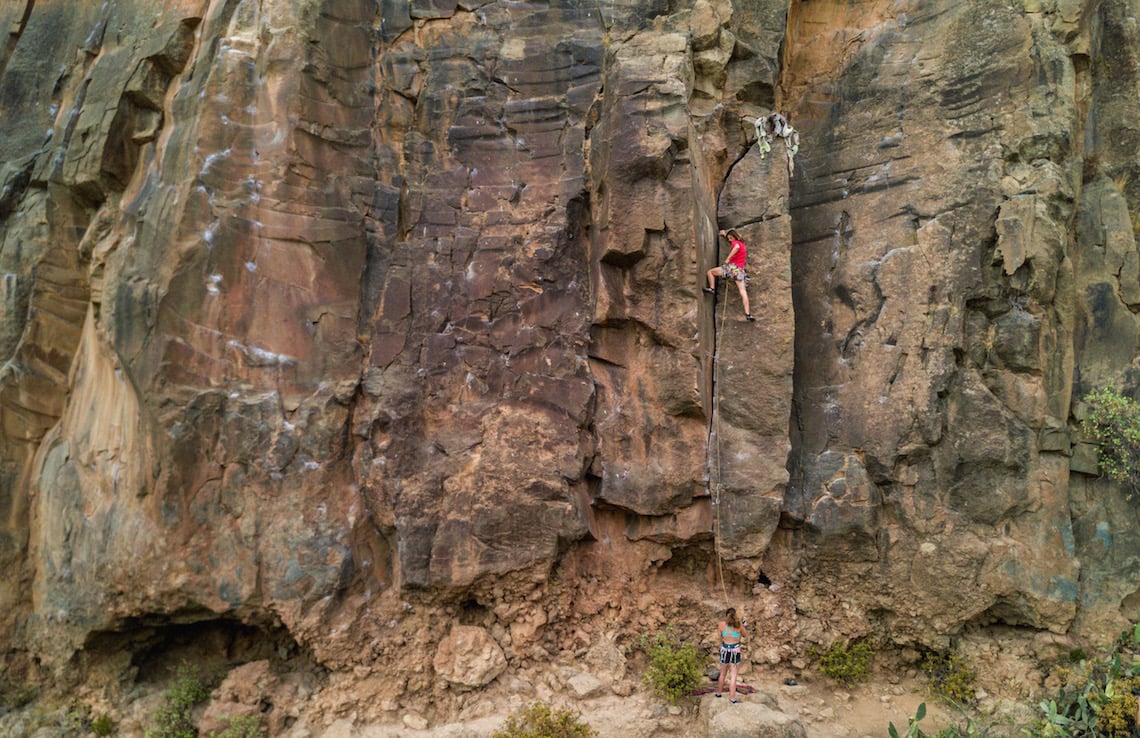 From the craggy coast to the soaring summits of the island's interior, there's plenty for avid climbers and bouldering enthusiasts to get stuck into. Arico on the southeast coast is the most popular destination for climbers, with over 250 single-pitch routes on either side of the valley, and a huge climbing shop and places to hire kit.
Beginners have plenty to choose from too, with bespoke climbing trips offered all over the island, tailored to your age and ability. All equipment is provided – check out Canarias Nature Guides and Teno Active.
Camping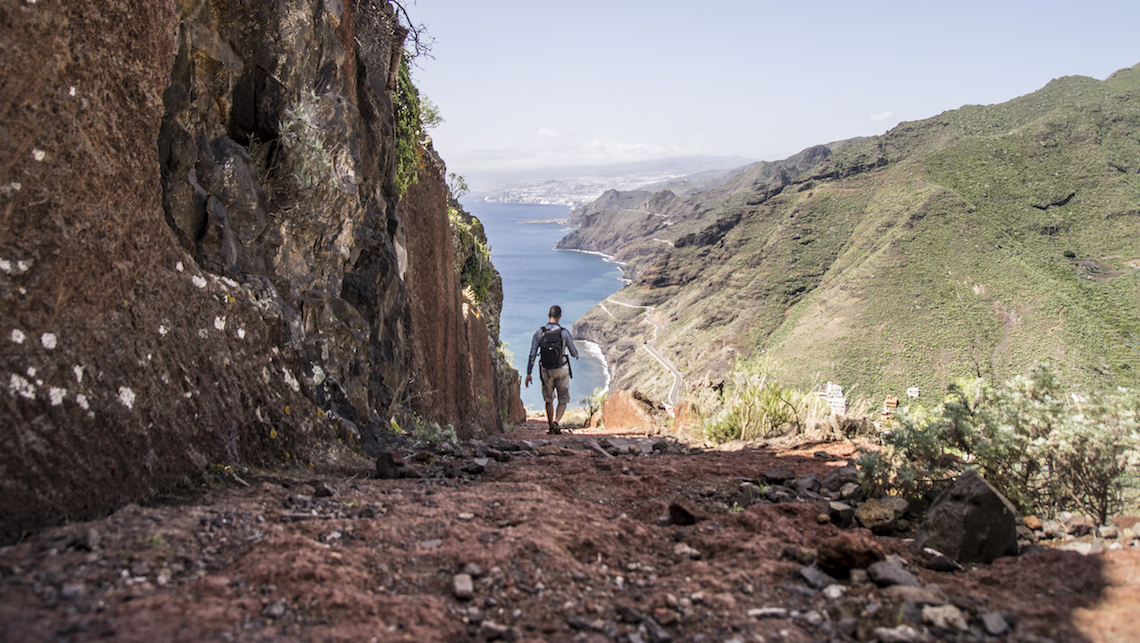 Whilst wild camping is a no-go on Tenerife, there are loads of beautifully placed campsites where you can get your right-next-door-to-nature fix. With peaceful vistas and all equipment available for hire, these back-to-basics campsites offer a true oasis for the nature-lovers. Don't forget to apply for a permit in advance, click here for permits and bookings.
Cycling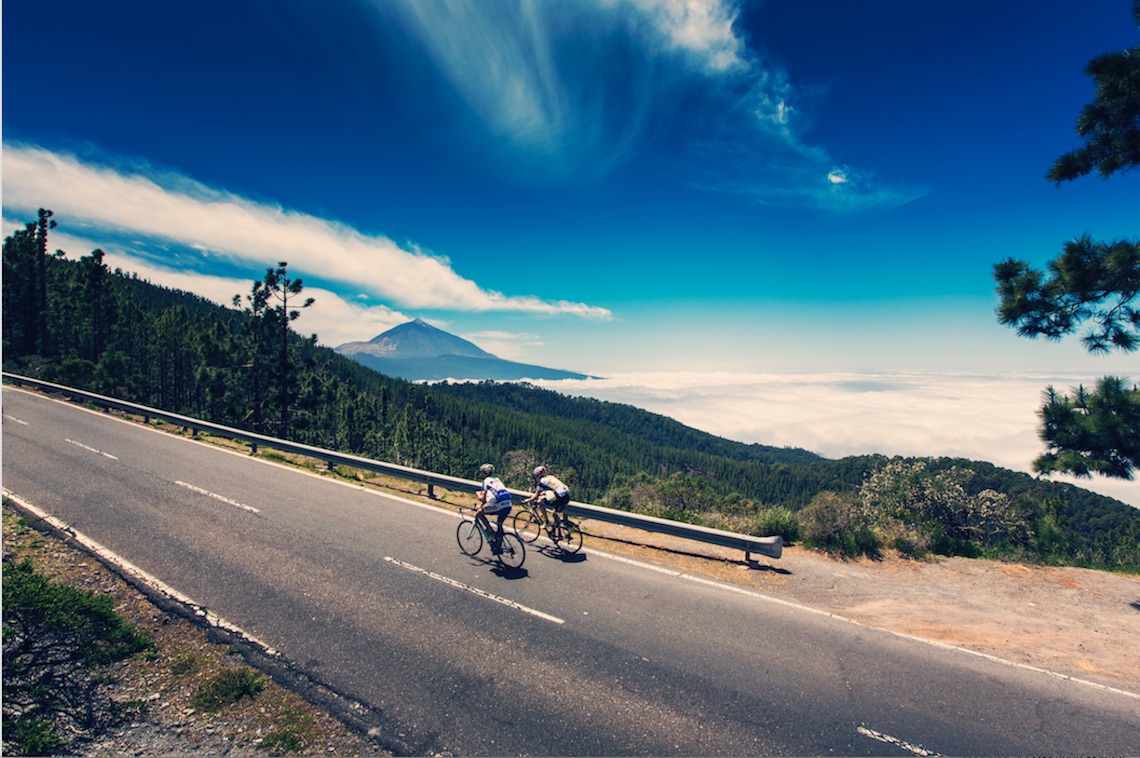 It's no secret that Tenerife has long been a paradise for those who prefer their adventures on two wheels and exploring the island by bike is most certainly one of the best things to do in Tenerife.
Bike hire on the island is easy and cheap, and there are plenty of companies such as Bike Point Tenerife that offer both mountain and road bike tours of all lengths and elevations. You can even take on the mighty Mount Teide by bike with Tenerife Bike Training, who offer daily tours across a variety of terrains as well as week-long tours around the island.
Surfing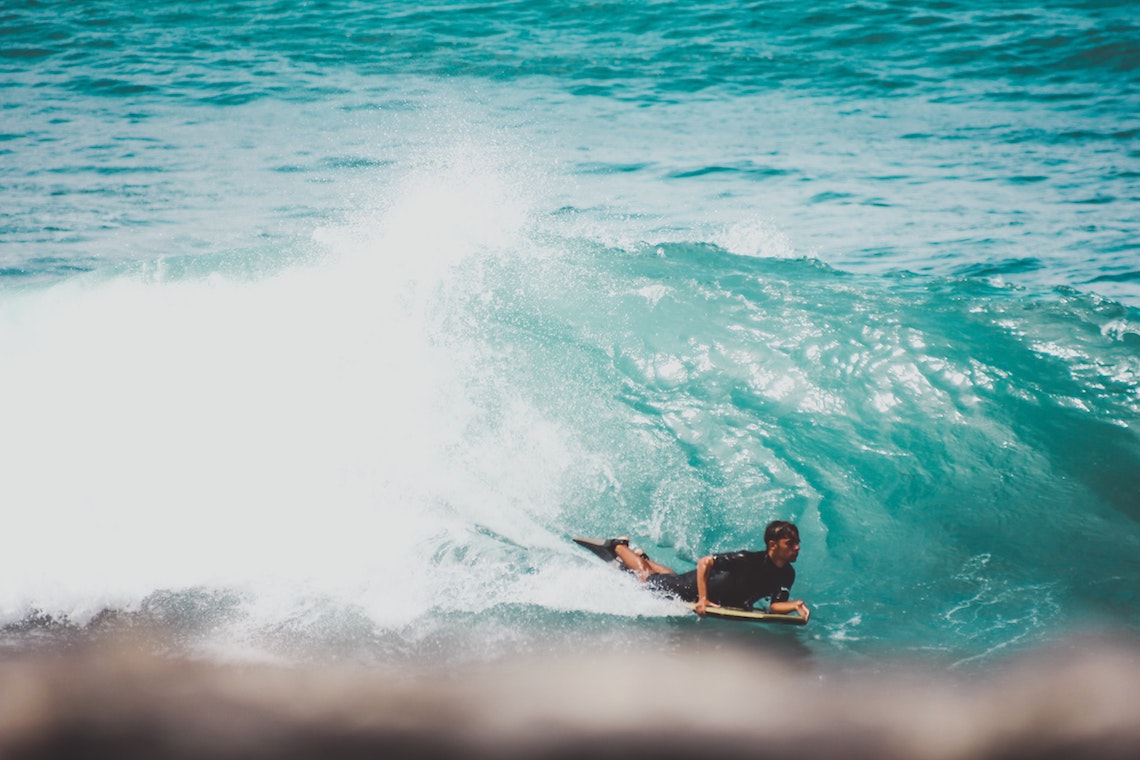 With the azure waters of the Atlantic glinting mischievously from every angle, it would be a crime not to take to the waves. Whether you've tried it before or are a complete novice, surfing is one of the most exciting things to do in Tenerife, with Playa de las Americas serving as an ideal hub for keen surfers during the winter season, with swells that are thought to be some of the best in Europe.
Sports Club Tenerife offers beginners courses and equipment hire, and is ideally located at Playa de las Americas, where you can watch the pros in their element before braving the waves yourself.
Scuba Diving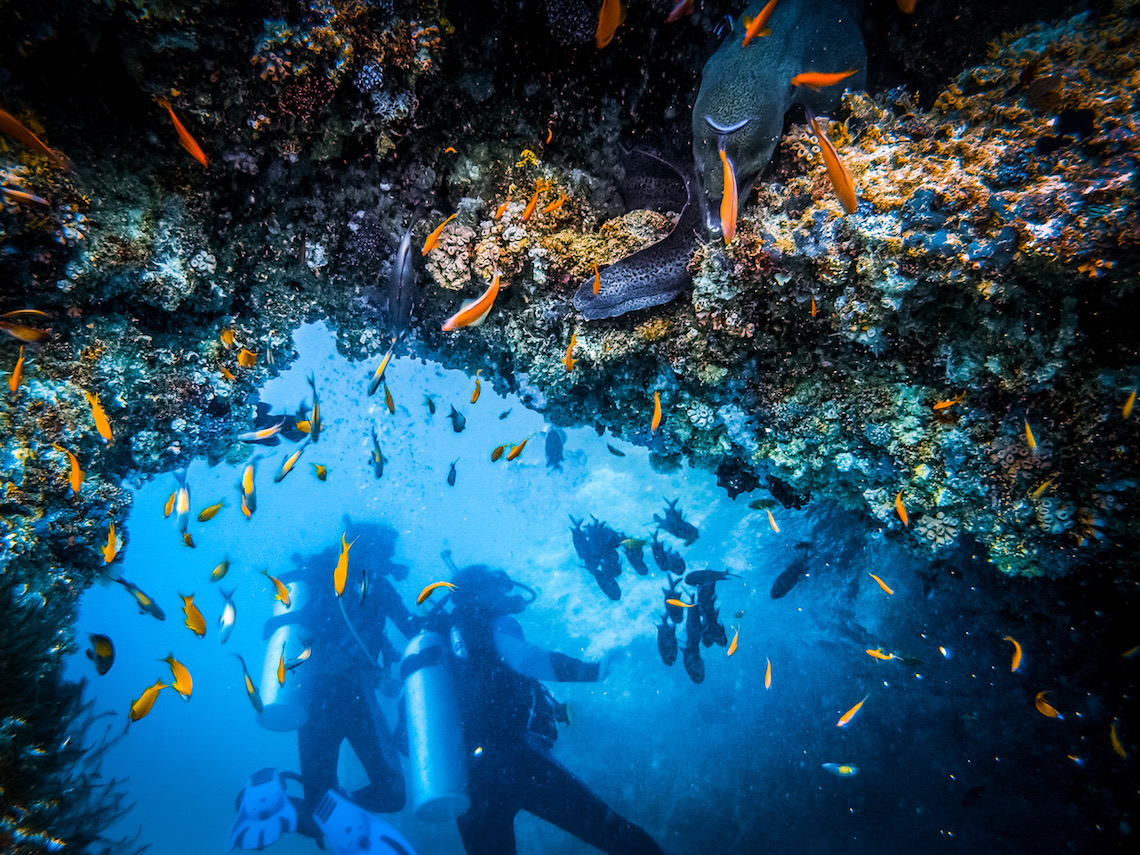 Any serious scuba diver will tell you that Tenerife is best explored from beneath, where you'll find a myriad of incredible marine life such as parrotfish, eels, sea turtles, octopus, and a variety of rays, depending on the time of year.
You'll also be able to discover fascinating shipwrecks and subaquatic caves and tunnels, formed by long ago lava flowing into the sea. You can learn the ropes with Ocean Friends Diving, who also offer guided dives for the more experienced, and snorkel tours too, if you prefer to stay on the surface. 
More incredible things to do in Tenerife
We've hardly scratched the surface of all the incredible things to do in Tenerife, and you can find even more exciting adventures on the Tenerife Tourism website by clicking here. You'll also find all the essential information you need about getting to the island, getting around and a huge variety of accommodation options to choose from.