Summer may be drawing to a close but that doesn't mean you should stop thinking of your next adventure. If anything, the end of summer should make you feel even more of a need to get away from these shores! While you're at it, why be boring and stay in a hotel, apartment or hostel?
Camping is much more liberating offering you endless opportunities to explore and a whole load of fun while you're at it. With that in mind, we've developed a list of the most amazing camping spots in the world. Treat it as your camping bucket list and tick them off when you have done them!
1. Waldseilgarten, Germany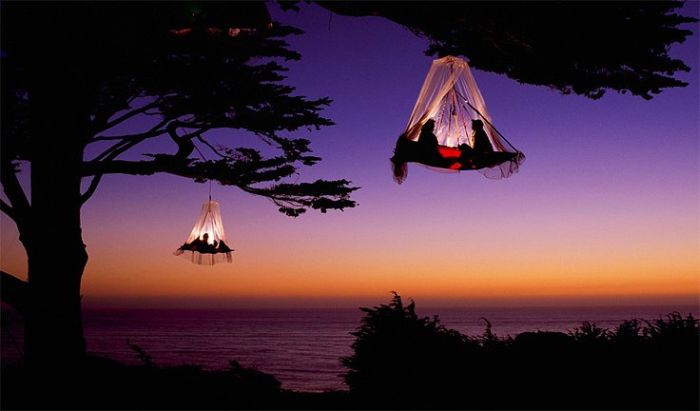 Photo: Waldseilgarten Höllschlucht
Waldseilgarten is an adventure mountain resort found in Bavaria, Germany, where guests can spend the night hanging in portaledges suspended from trees. The only way to get to and from your sleeping platform is with rope assistance, so you'd better hope you don't need the toilet in the night!
On top of the tree camping, more adventurous guests can choose to sleep on a platform that is suspended from a cliff up to 2,000m high. When you're not asleep, you can take part in activities such as hiking, rock climbing or tree rope courses.
2. Torres del Paine, Chile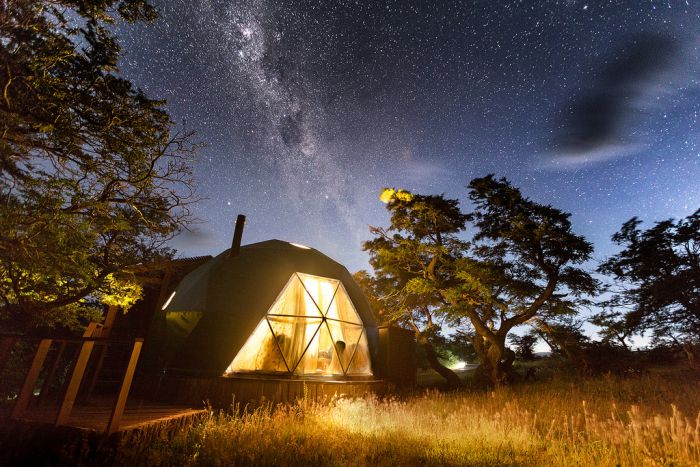 While it may not technically be camping, these fully sustainable domes in Chile's Torres del Paine National Park represent a great option to those wanting to do some hiking. They offer that extra bit of comfort and are perfectly located at the start of the hiking trails.
The domes are resistant to the fierce Patagonian wind, keeping the elements at bay while you recover from a day of strenuous activity. Along with the green aspect of the setup, perhaps one of the best bits is that they have ceiling windows allowing you to stare at the spectacular, star-strewn canopy as you fall asleep.
3. Glacier National Park, USA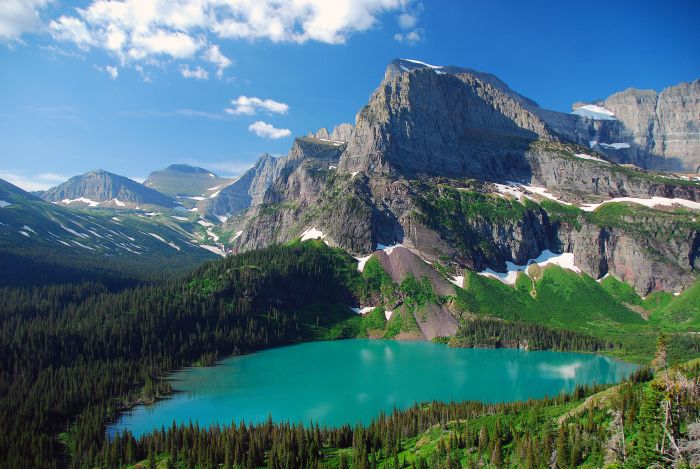 With views like this why wouldn't you want to camp here? Glacier National Park is located in Montana and it is one of the most beautiful places to camp in the world. There are pristine forests to explore, alpine meadows to enjoy, picture-perfect lakes to swim in and rugged mountains to climb. Just watch out for the grizzly bears and mountain lions!
4. Lofoten Islands, Norway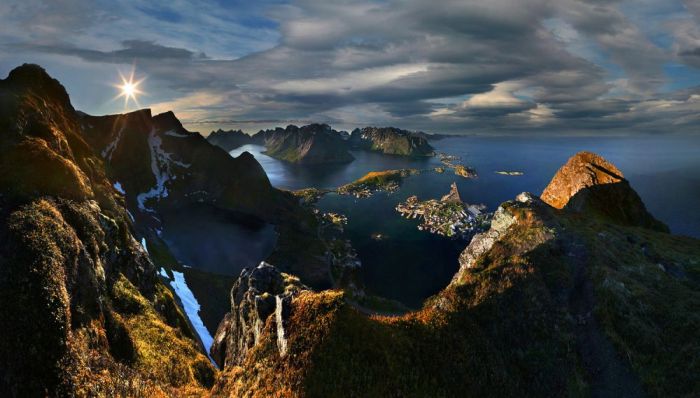 Fortunately for travellers, wild camping is perfectly legal in Norway due to the 'every man's right' mantra and while there are commercial campsites available, wild camping is definitely the way to go. The Lofoten Islands are located toward the north of Norway, within the Arctic Circle.
Thanks to the location of the islands, it's a great place to catch a glimpse of the northern lights – could there be a better campsite view? The islands also offer lots of hiking, cycling, surfing (if you're brave enough) and wildlife watching.
5. Scotland, Great Britain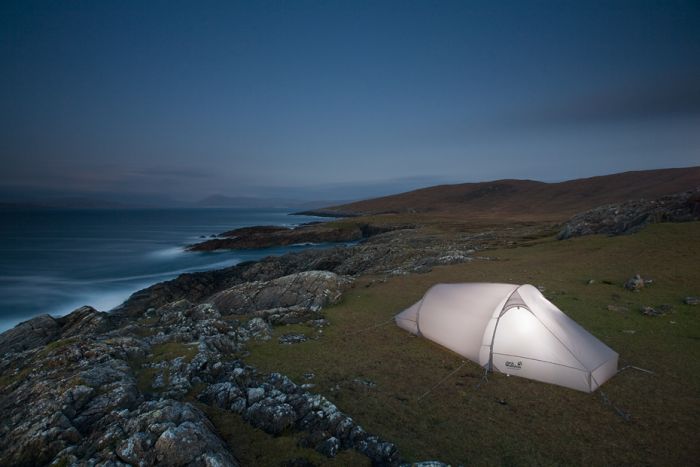 Photo: Tristan Campbell
Yes, you read that right. Scotland may not get all the headlines in travel magazines but if you look closely, there are some real gems to be found. Wild camping is the name of the game here and it's perfectly acceptable so long as it is public land, more than 100m away from a road and you don't leave any rubbish behind.
The West Highlands and Cairngorms National Park are great places to pitch up if you are doing some hiking, but if you really want a treat you should head to the Hebrides. Rugged coastline, spectacular peaks and wild environments are abound, and you can camp right next to them.
6. Everest Base Camp, Nepal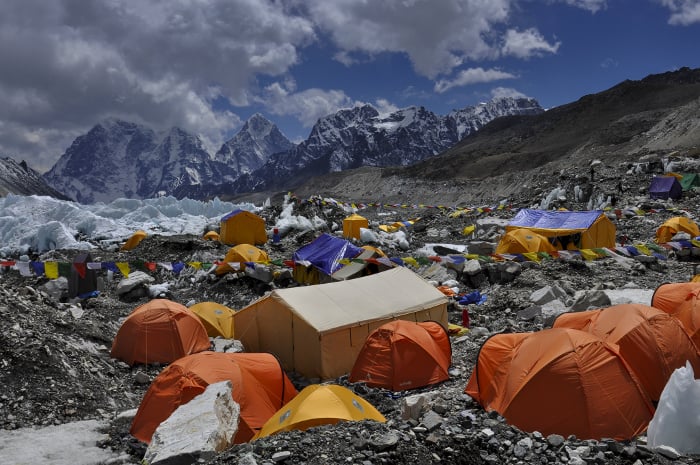 Photo: living if
This may be an obvious one but we couldn't exactly compile this list without including it. Everest Base Camp is a popular site for a reason, it allows hikers the chance to catch a glimpse of Mount Everest, the highest mountain on the planet, and other spectacular Himalayan peaks such as Ama Dablam. Situated at 5,364m, it's not an easy one to get to but it's certainly well worth the effort.
7. Abel Tasman National Park, New Zealand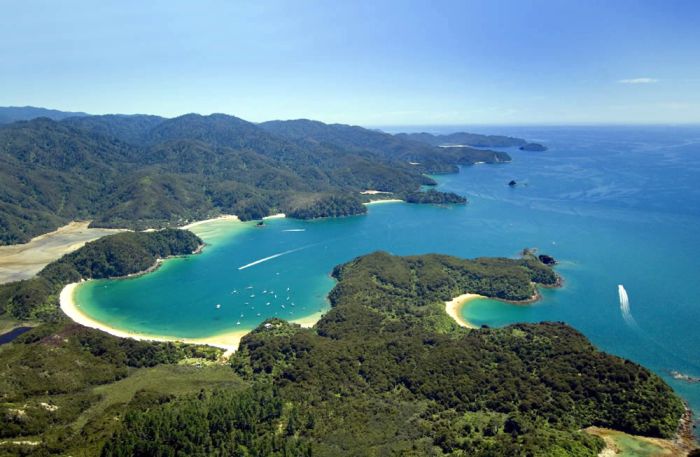 Located at the top of the South Island, Abel Tasman National Park is the smallest national park in New Zealand but what it lacks in size, it certainly makes up for in quality. Found on the coast and backed by pristine forest, the area offers some of the most picturesque hiking and kayaking in the country.
A 32-mile coastal track lines the edge of the national park with various beachside campsites featured along it. Though basic, they offer the chance to chill out on the glorious golden sands or venture onto the calm turquoise waters of the bay where you can spot plenty of seals and if you're lucky enough, the rare blue penguin.
8. The Serengeti, Tanzania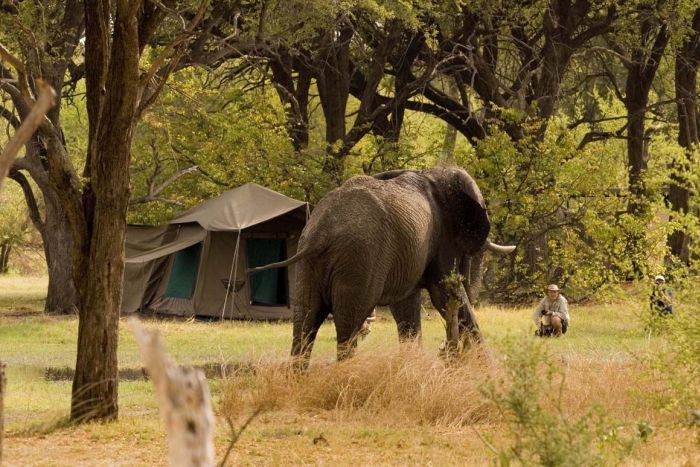 A campsite where you're woken up by an elephant taking a stroll through camp… Now that's a place worth visiting. Well, while on safari in the Serengeti it's an occurrence that can happen more often than not. Breathtaking landscapes and exciting wildlife sightings make this a place that you'll want to camp at least once in your lifetime.
9. The north coast of Wales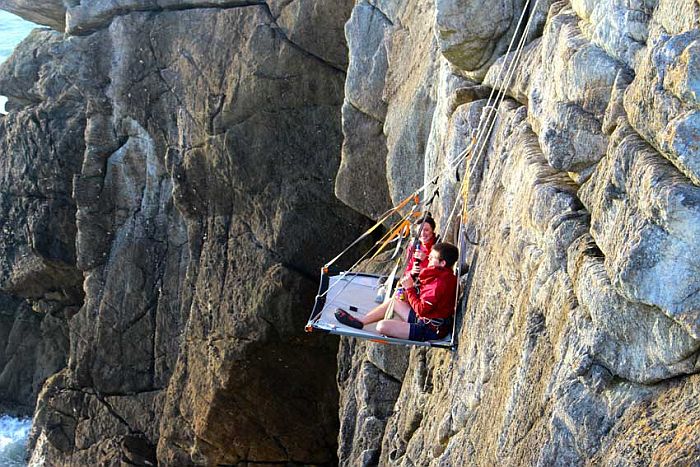 Photo: GA
It may not be as glamorous as Mount Everest, but this camping spot in Wales is still pretty spectacular. Hanging from a seaside cliff, these portaledges are available to camp in for anyone who's brave enough. You'll be lowered down by rope and will be safely attached at all times as the sea crashes into the cliff below you. It certainly takes wild camping to a new level!
Intro photo: Szymon Kochanski