www.adidas.co.uk | £129.95
The pack you choose for any hike, climb, mountain marathon or camp can make or break the trip. It's because of this, and a history of a couple of unfortunate rucksack choices over the years, that I have become pretty fussy about the packs I choose for days on the hill and trips further a field.
The adidas Terrex Solo 40 is made to carry your kit through the mountains when speed and lightweight functionality is key. Like the rest of the Terrex range, the Solo is bursting with legitimately useful features that allow you to move as fast as you need to.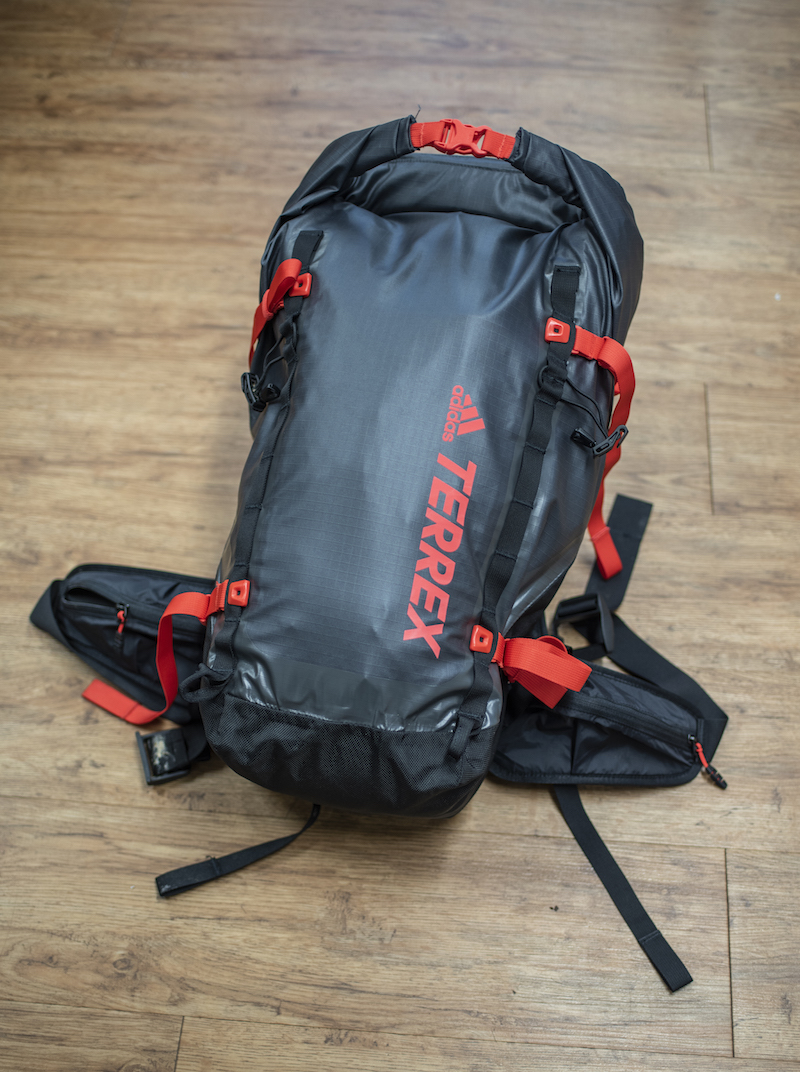 Keeping with the 'fast and light' theme, the use of lightweight ripstop for the main compartment of the bag keeps the pack noticeably light for its size. Long daisy chains on the sides of the pack give endless options for any gear attachment needs you'll have and the roll down opening is a brilliant way to adjust the size of the pack depending on how much space you need each time you use it.
The Solo 40 has the standard features that you would expect from a pack this size: multi adjustable straps, stash zip pockets on the waist belt, bladder compatible functionality and the usual whistle on the chest strap. It is the not-so standard features that I particularly like; the removable, padded hip belt is a really handy feature when freedom of movement is required. Equally, the super comfortable moulded EVA back panel really does reduce sweat and increases airflow in the usual friction hot spots, making the Solo 40 a great pack to have on your back on long days.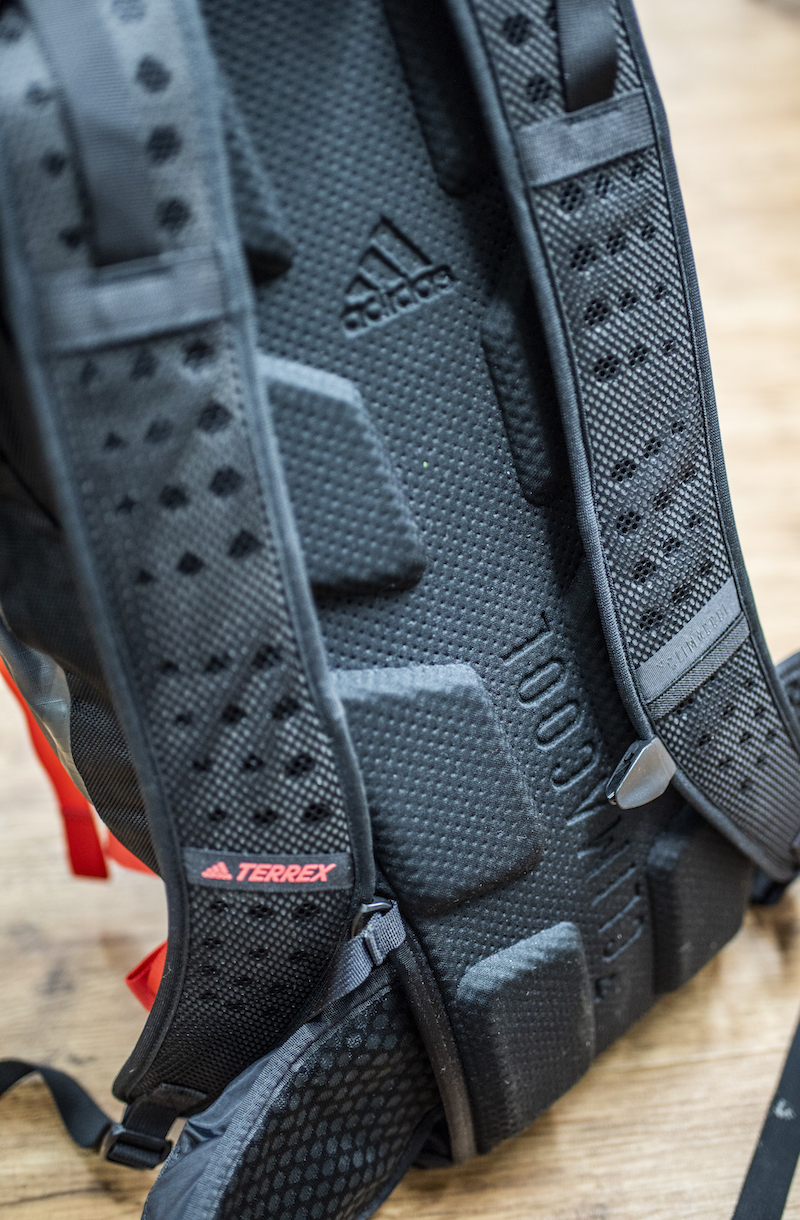 Getting back to basics – the pack is roomy. I have always had plenty of space each time I have used it. The grab handle at the top of the pack is surprisingly satisfying to hold and, as far as build quality goes, it is tough. I can see this pack taking abuse for years.
For anyone considering this pack, it's important to remember that the Solo 40 is a minimal, lightweight piece of kit. It doesn't have side mesh pockets for snacks, maps or water bottles. The main compartment is not lined with stowing pockets and, although the shoulder straps are very comfortable, they are not heavily padded like other packs less focused on weight.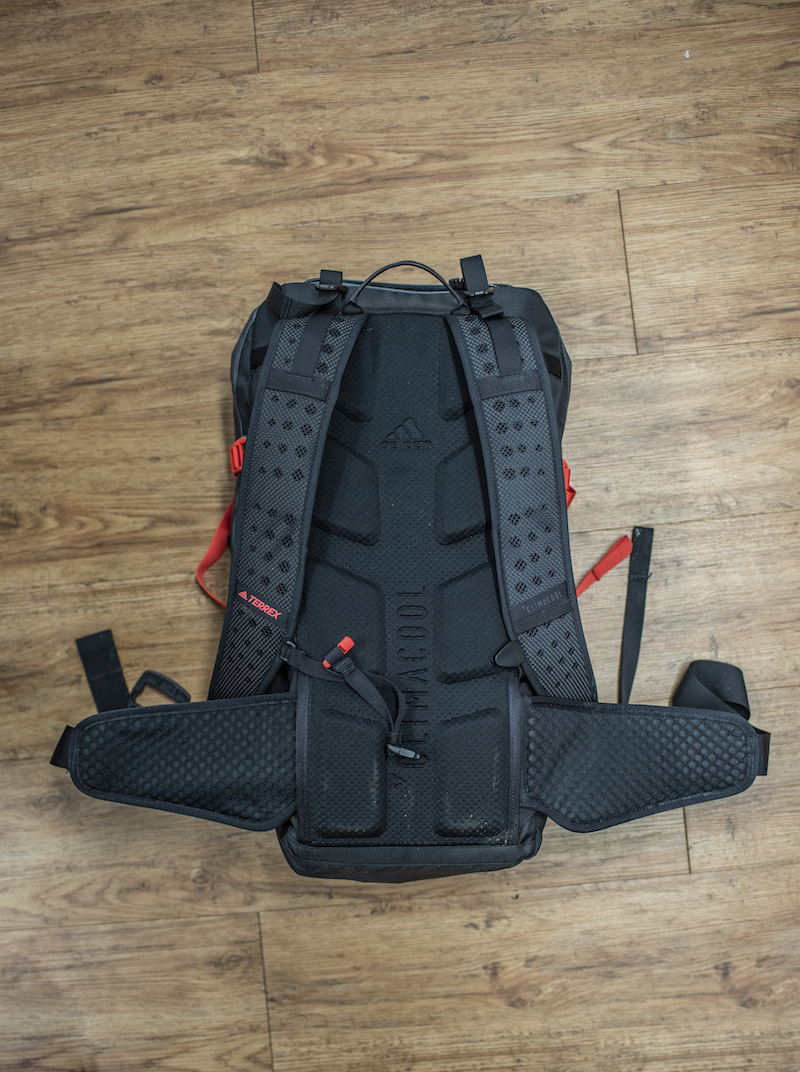 While perhaps not to everybody's taste, I like the Solo 40 for its simplicity. It's a well-designed, decent-sized alpine pack that is comfortable to wear all day and will take some serious abuse. It does what it promises it will do. However, it is placed in a similar pricing space as packs from Patagonia, Arc'teryx and Osprey, which are all more traditionally recognised as alpine/mountain activity brands, so it will probably come down to personal preference and brand loyalty when the time comes to choose between them.
Adidas Terrex Solo 40 Lightweight Backpack Verdict
The Solo 40 is a versatile alpine pack that is comfortable to wear all day and will take abuse for years. It is designed to be light and functional – which it does well.