Where does your inspiration come from? For me it's always been books. There's nothing better than settling in to read about the adventures of some of the world's finest men and women from over the years. In recent years, social media has also played a big part, and now it can be a simple Instagram post that leads me to a distant mountain peak or a beautiful waterfall hidden among forest.
I imagine it's the same for most of you. Books, television, films and social media all play a part in planting ideas for new and exciting adventures in our minds, and it often starts with one solitary shot, such is the power of an image. It's remarkable really, that we can lay our eyes on one particular view and suddenly we'd give everything to be there. So, how about we get your mind wandering a little more? Here are three incredible images that will without a doubt serve as a little bit of adventure inspiration for you…
Roy's Peak, New Zealand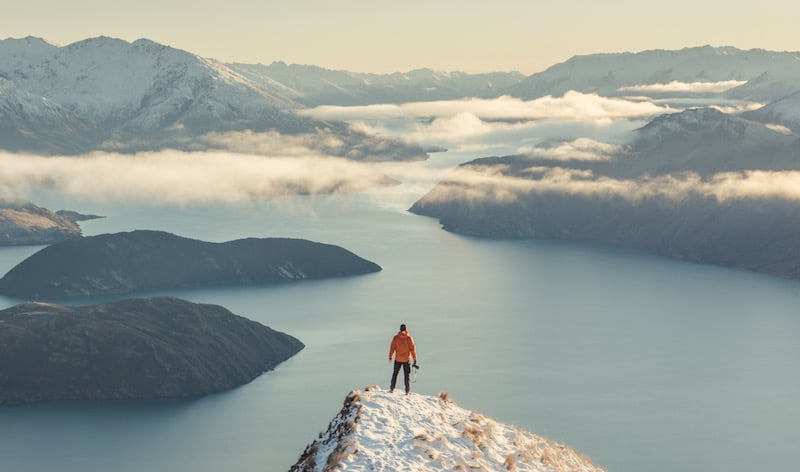 Found just outside of Wanaka on the South Island of New Zealand, Roy's Peak (1,578m) is popular among travellers and for good reason. With views stretching across Lake Wanaka, all the way to the Southern Alps and Mount Aspiring, the climb to the top of Roy's Peak is a rewarding one and the views are among the best that you are able to get on a day hike in the country. On a clear day, there isn't really much that compares in the area and the stunning views will live long in the memory.
>>> Top 10 adventure activities in New Zealand
Lofoten Islands, Norway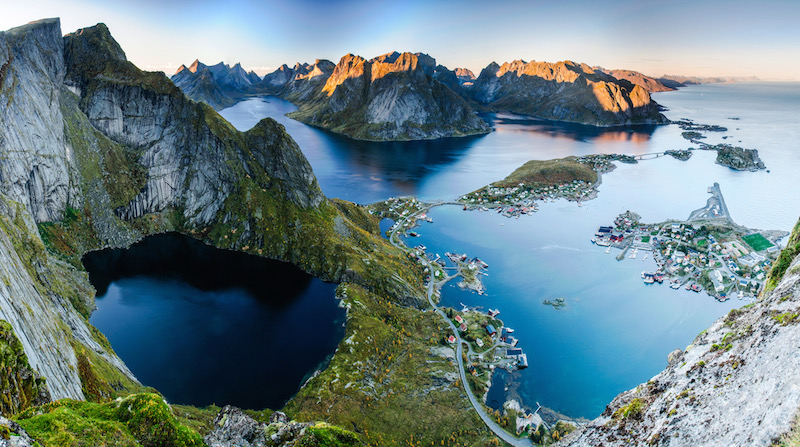 Norway seems to have endless views that will leave your jaw dragging along the floor, with Trolltunga and Preikestolen chief among them. But head north to the islands of Lofoten and you'll discover what I imagine heaven looks like. The archipelago is renowned for its dramatic scenery, with fierce peaks rising out of the sea and quaint coastal villages tucked away in beautiful bays. The islands are best explored by kayak or on foot, where you'll be pinching yourself hourly to check you aren't dreaming, such is the natural beauty. With the northern lights and midnight sun regulars, the Lofoten Islands represent everything you could want in an adventure destination.
>>> How to have a weekend adventure in Norway for under £250
Mera Peak, Nepal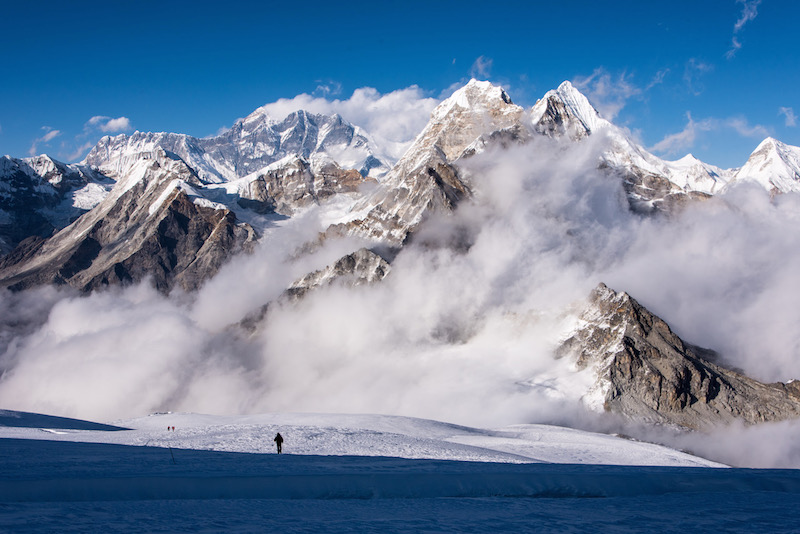 At 6,476m, climbing Mera Peak definitely isn't an easy thing to do, but it is one of the least technical high-altitude trekking peaks in the Himalayas. A route through the Hinku Valley not only gives you a great amount of acclimatisation, but it also gives you the chance to take in beautiful Himalayan scenery along the way. If you've climbed Kilimanjaro or trekked to Everest Base Camp already, this might well be a good option for your next challenge…
>>> 6 of the most incredible trekking peaks in Nepal
Intro photo: Esmée Winnubst