Originally known as Towan Blistra, Newquay is fast becoming one of England's most popular tourist destinations, and with such an array of things to see and do, it's easy to see why. Regarded by many as the surfing capital of the UK, Newquay is an ideal destination for families, couples and groups.
Newquay was originally a fishing village but like many other Cornish towns it made the majority of its income through ship wrecking and smuggling. With Atlantic rollers that break across a number of its sandy beaches, Newquay has established itself as one of the best surfing destinations in the UK, if not the world!
Newquay for surfing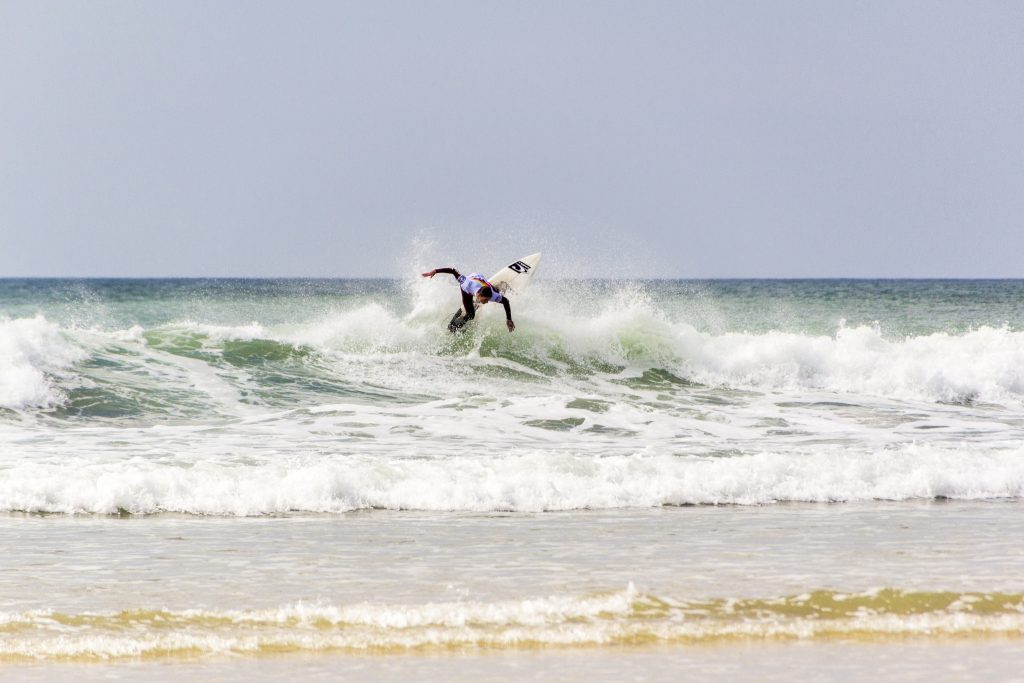 Photo: big-ashb
In my opinion, Newquay is the best place to surf in the UK. Whether you're a complete newbie or a seasoned surfer look to perfect your skills, Newquay's variation of rolling waves and lenient beach breaks make it the ideal place to take you to the next level. It's not by coincidence that many of the UK's biggest surfing events are held in Newquay.
Fistral beach boasts some of the most consistent breaks in the world and is host to the inaugural boardmasters competition. Facing west and receiving the full force of Atlantic swells, Fistral beach is pretty amazing as far as consistent waves are concerned.
Where to visit
Blue Reef Aquarium
Overlooking one of Cornwall's most popular beaches, the Blue Reef Aquarium is a fascinating collection of marine displays that recreates a number of underwater habitats such as Cornwall's world renowned coastline and also includes vivid recreations of the Mediterranean and Caribbean waters.  The aquarium is home to sharks, stingrays, and thousands of brightly coloured fish.
Newquay Zoo
Situated in beautiful lakeside gardens, Newquay Zoo is home to over 130 different animal species – from penguins and reptiles, to lions and birds, this is fantastic family day out. Newquay Zoo runs a number of well organized events throughout the year. It's definitely worth checking what events are on around the time of your visit.
Huers Hut
Overlooking Newquays breathtaking coastline, this small white hut can be seen from miles down the coast. Dating back to the 14 century, Huers Hut was originally used by the Huer as a lookout (hence its name). The Huers job was to keep a look out for pilchard shoals and then alert the fishermen of their arrival.
Trerice Manor
This is an Elizabethan manor house located just outside of Newquay, its well worth the visit just to enjoy its stunning interior and delightful gardens. This is one of the finest manor houses in Cornwall and very little has changed over the years.  It is highly recommended that you see the inside!
Where to eat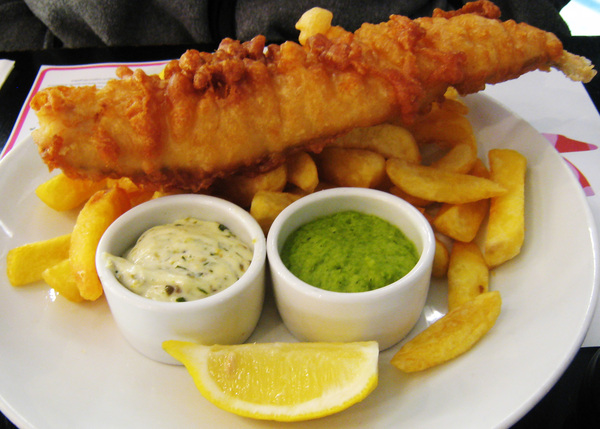 As with any seaside resort, there are a number of fantastic seafood restaurants dotted around Newquay.  The Boathouse restaurant is a must for fish lovers, all of the food is sourced locally and customers can enjoy its beautiful harbour location.
If fish isn't your thing, Butchers Bistro does a great steak, and the prices aren't too expensive either. Butchers Bistro has a real passion for Cornish food, but their passion doesn't end there, during the week they have a number of themed European nights. The Italian night on a Friday is definitely worth a visit!
Fish and chips are a must when visiting Newquay, the freshly cooked local fish that they provide is unrivalled in Cornwall. What better way to spend the evening than strolling along the harbour with a bag of fish and chips? If you are feeling adventurous, deep fried mars bars are very popular with the locals.
Where to stay in Newquay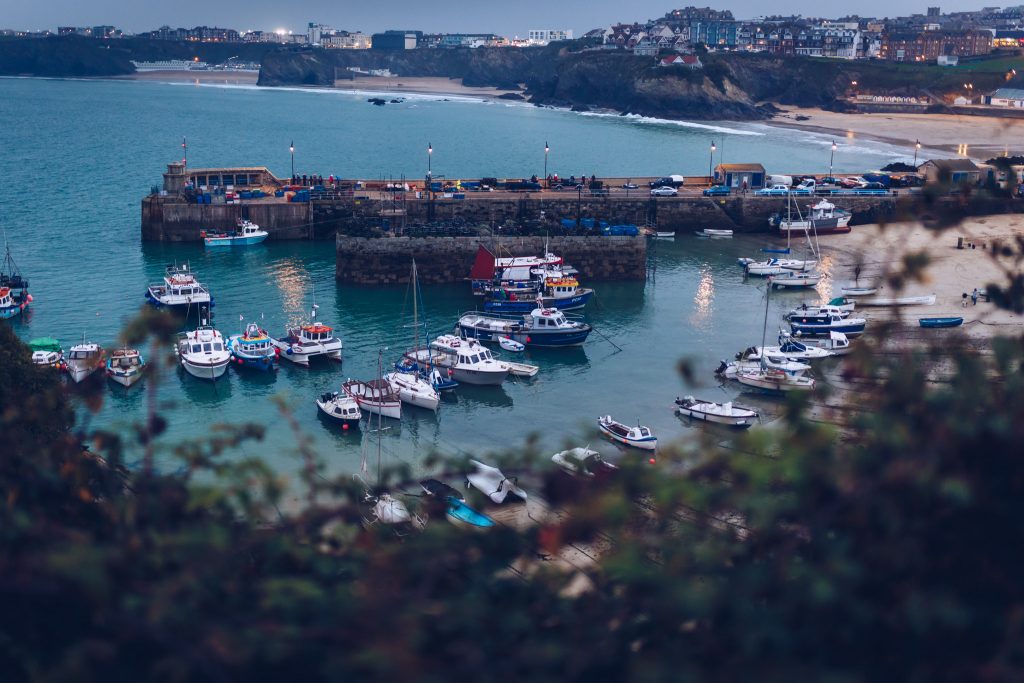 Photo: Davide D'Amico
With a plethora of hotels, Surf Lodges B&Bs and guesthouses in Newquay, there is certainly no shortage of places to stay. For surfing enthusiasts there are a number of surf lodges dotted around the resort, most of which have their own bars and areas for you to relax when you're not riding the waves.
For families and couples there are a number of reasonably priced hotels located in the resort centre. Newquay can get very busy, especially during the summer months, so it is recommended that you book your accommodation a few months before you're due to arrive.
Newquay Coastal Paths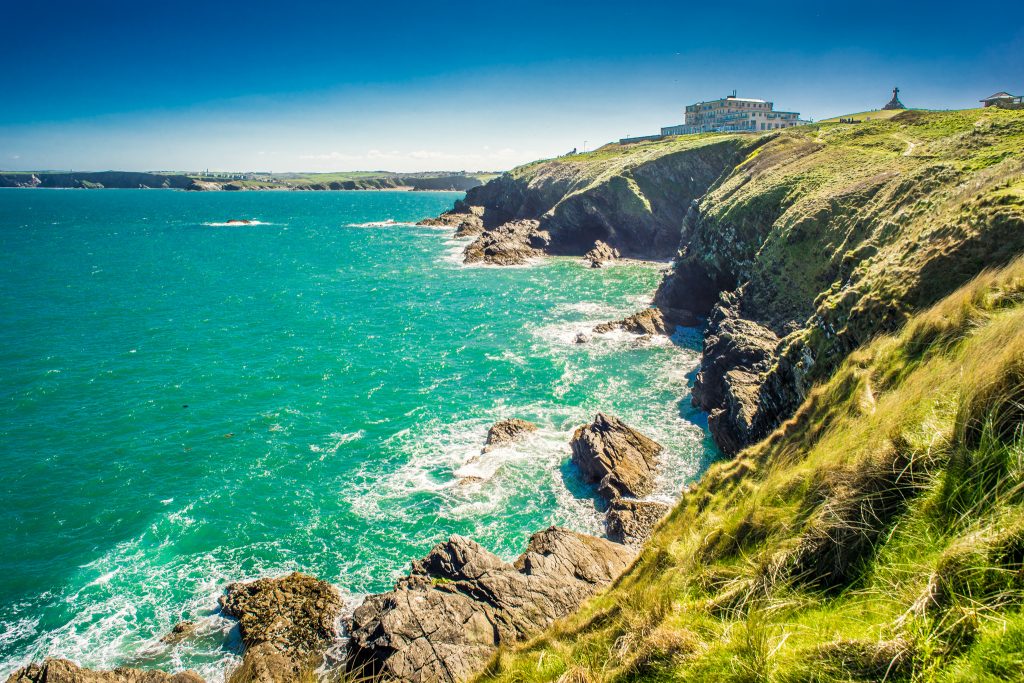 Photo: Giuseppe Milo
There are a number of great coastal paths in Newquay, one of the most popular being the Newquay to Mawgan Porth walk. This walk begins in the resort of Newquay and allows walkers to enjoy wonderful views of its most popular beaches. The walk then takes you onto the beach at Watergate Bay, a firm favourite with surfers and then onto the smaller but equally charming beach at Mawgan Porth.
If you're too tired to walk back, Western Greyhound operates a bus service every two hours between Mawgan Porth and Newquay. Another pleasant walk is Newquay to Porthcotan; this coastal path guides you in and out of a number of pleasant coves and headlands, with relatively easy walking. The view from Porthcotan Bay is quite spectacular and well worth a visit.
This article was contributed by David at Mor Lodge, David enjoys visiting and blogging about UK travel destinations. 
Intro Image: Viv Lynch