Need some inspiration for adventure? The Guinness World Record team have shared some of the most exciting and adventurous records from recent years that you've probably never heard of. If you're not planning an audacious attempt yourself after reading this there has got to be something wrong with you!
1. First person to climb the Triple Seven Summits
The first person to successfully climb the Triple Seven Summits – the first, second and third-highest mountains on all seven continents – was Christian Stangl (Austria) who completed the last summit, Shkhara, 5,193m on the Georgia-Russia border, on 23 August 2013.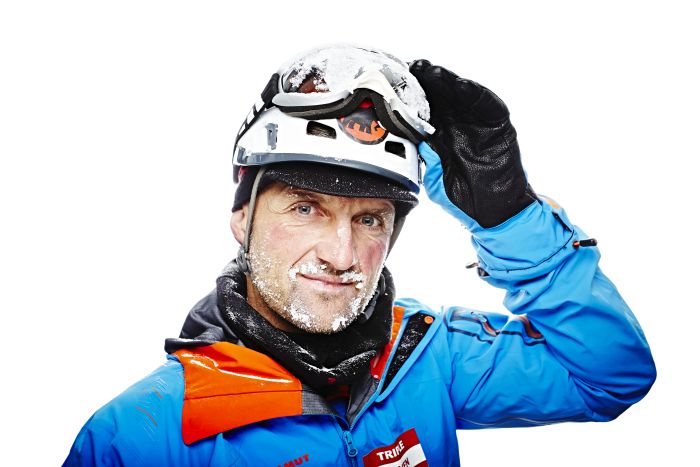 2. First row of the navigable length of the Amazon River
Embarking from Nauta in Peru on 13 September 2013, Anton Wright (UK) and Dr Mark de Rond (Holland) rowed down the Amazon river to Macapá in Brazil, arriving on 14 October 2013. Altogether, they covered more than 3,200km (2,000 miles) in their Woodvale Pairs-class ocean rowing boat, made out of plywood and reinforced with glass fibre and resins.
3. Fastest trek to the North Pole
The fastest trek to the North Pole was 41 days, 18 hours and 52 minutes and was achieved by David J P Pierce Jones (UK), Richard Weber (Canada), Tessum Weber (Canada) and Howard Fairbanks (South Africa) from 3 March to 14 April 2010. The team set out on 3 March from 82° 58′ 02″ N and 77° 23′ 3″ W and were picked up after reaching the North Pole, 90° N, on 14 April 2010.
4. Fastest journey from the North Pole to land (unsupported, unassisted)
Audun Tholfsen (Norway) and Timo Palo (Estonia) left the North Pole on 23 April 2012. Using skis and kayaks, but no external support or re-supplies, they negotiated 1,150km (715 miles) of drifting ice and curious polar bears to reach Phippsøya island, in Norway's Svalbard archipelago, 55 days later. They arrived at Longyearbyen, Svalbard, on 3 July, having covered 1,620km (1,060 miles) in total.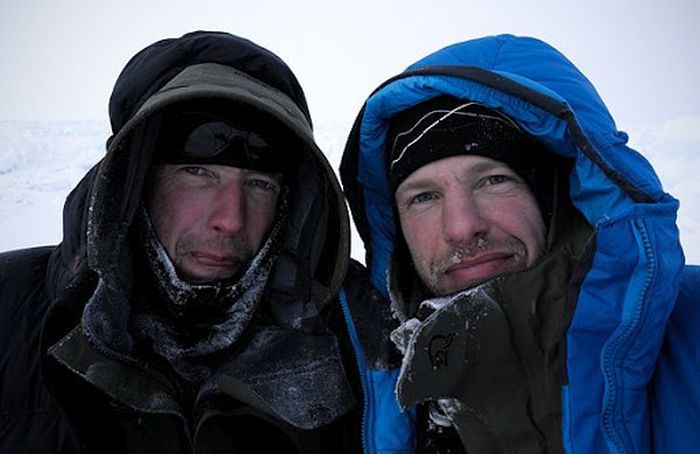 Image source
5. First ascent of Mazeno Ridge (Nanga Parbat)
Nanga Parbat in Pakistan was first successfully climbed in 1953 by Hermann Buhl (Austria). However, it was not until 6.12pm on 15 July 2012 that it was ascended via the Mazeno Ridge by Sandy Allan and Rick Allen (both UK). The technically difficult Mazeno Ridge or west-southwest route is the longest ridge on any 8,000m peak.
6. Fastest cycle across Europe (North Cape to Tarifa) – individual
The fastest cycle across Europe from North Cape, Norway, to Tarifa, Spain, was achieved by Paul Spencer (UK) in 22 days, 11 hours and 28 minutes from 13 May to 3 June 2013.
7. First traverse of the North Pole by motorised vehicle
The Russian Marine Live-Ice Automobile Expedition MLAE 2013 (Sergey Isayev, Nikolay Kozlov, Afanasy Makovnev, Vladimir Obikhod, Alexey Shkrabkin and Andrey Vankov, led by Vasily Elagin) left Golomyanny Island, Russia, on 1 March 2013. Driving two 6×6 low-pressure-tyre ATVs, the team arrived at the North Pole on 6 April, then continued to the Canadian coast, which they reached on 30 April. The 60-day journey covered approximately 4,000km (2,480 miles) in all.
8. Youngest person to trek to the South Pole
The youngest person to trek to the South Pole is Lewis Clarke (UK), who was 16 years, 61 days when he reached the Geographic South Pole on 18 January 2014, having skied 1,123.61km (698.18 miles) from Hercules Inlet on the Ronne Ice Shelf in a two-man unsupported and assisted expedition.
9. Most ocean rows by one person
The most ocean rows by one person is eight by Simon Chalk (UK), who rowed the Atlantic ocean, east to west, in teams of two (in 1997), five (in 2007-2008), six (in 2013), eight (in 2012 and 2014), and 14 (in 2011); and the Indian ocean, east to west, solo (in 2003) and in a team of eight (in 2009).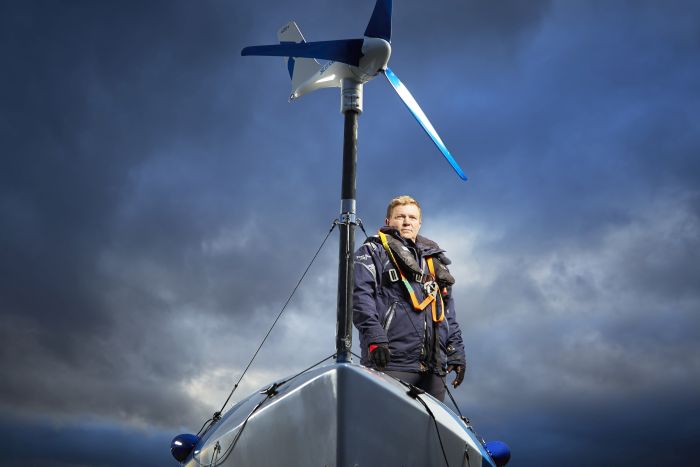 10. Youngest female to ski to North Pole (unsupported and unassisted)
The youngest female to ski unsupported and unassisted to North Pole is Amelia Darley (UK), who was 27 years and 239 days when she reached the Geographic North Pole on 25 April 2010, having covered 780km (484.67 miles) from Cape Discovery, Mc Lintock Inlet, Canada (UK) in a two-person expedition.
11. Oldest person to visit the North Pole
The oldest person to visit the North Pole is Dorothy Davenhill Hirsch (USA) who reached the North Pole aboard the Russian nuclear icebreaker Yamal on 28 August 2004, aged 89 years and 109 days.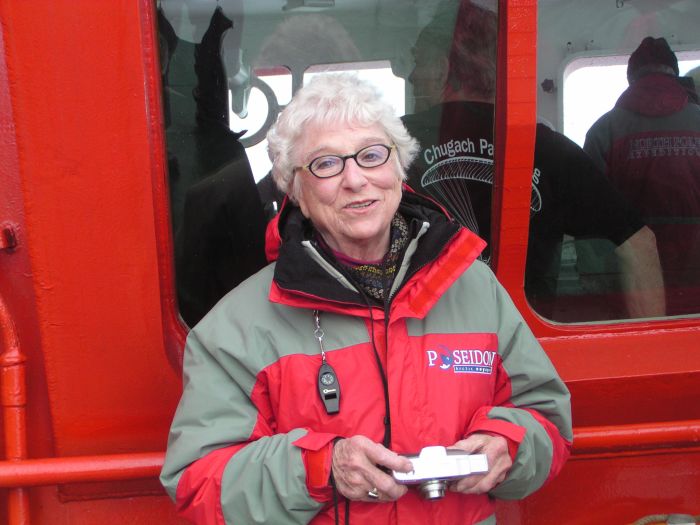 12. Fastest time to ski to the South Pole by a team (unsupported)
Christian Eide, Morten Andvig, Rune Midtgaard and Mads Agerup (all from Norway) skied from the Messner Start on the Filchner Ice Shelf to the Geographic South Pole in 24 days, eight hours and 57 minutes between 2 December and 26 December 2008.
13. Greatest distance cycled in 24 hours (unpaced)
The greatest distance cycled solo and unpaced in 24 hours was 903.76km (561.57 miles) by Marko Baloh (Slovenia) at the Montichiari Velodrome in Brescia, Italy, on 8-9 October 2010. He completed 3,615 full laps of the 250m course in the 24 hours. Baloh also broke the 12-hour record en route to his 24-hour achievement.
14. Longest solo row across an ocean
The longest solo ocean row of 312 days, two hours was completed by Erden Eruc (Turkey) who rowed the Pacific east to west in Around-n-Over, leaving Bodega Bay, California, USA on 10 July 2007 and finishing at Papua New Guinea on 17 May 2008. The row was part of Erden's project to travel around the world by human power.
For further information or to check out more records, head to www.guinessworldrecords.com.