Name: Ueli Steck
Nationality: Swiss
Age: 36
Sport: Speed mountaineering and climbing
Notable ascents and records:
Speed solo ascent of the north face of the Eiger – 2 hours 47 mins
Speed solo ascent of the Matterhorn north face – 1 hour 56 mins
Speed solo ascent of the Grandes Jorasses – 2 hours 21 mins
Numerous other solo ascents in the Alps and Himalayas
You may have heard of Ueli Steck by now, but if you haven't, you're going to be amazed. Ueli is fast becoming recognised as one of Europe's, if not the world's, best alpinists, and his numerous solo ascents and speed solo records have earned him the nickname of 'the Swiss Machine'.
Ueli, born in 1976, started climbing young and at the age of 18 he made a successful ascent of the Eiger's north face before later that year climbing the Aiguille du Dru in the Mont Blanc massif, one of the hardest climbs in the Alps.
Ueli plied his trade as a carpenter but his climbing talent and skill soon earned him enough recognition and prestige to become a professional mountaineer. He is now brand ambassador for a few outdoor brands, as well as being sponsored by a plethora of others.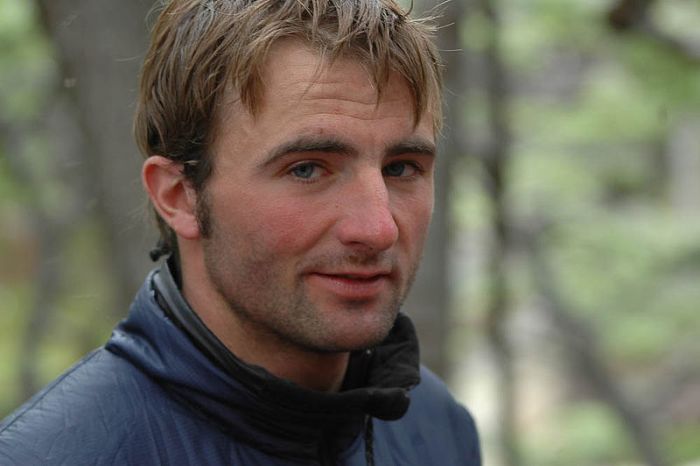 While most of his ascents are breathtaking, there are three which stand out as being particularly jaw dropping. In 2008/2009 Ueli Steck completed astounding speed solo ascents of the north faces of the Eiger (2 hours 47 mins), the Matterhorn (1 hour 56 mins) and the Grandes Jorasses (2 hours 21 mins), setting the world record for each, and what's even more crazy is that he's admitted that he could have climbed them faster, but doing so would have been a bit too risky.
A recent film called 'The Swiss Machine' has been made about Ueli and his speed ascents. It was shown at the Banff Mountain Film Festival (among others) where I got to see it, and I can definitely say it's worth a watch. Check out the five minute taster below:
For more information about Ueli Steck, check out his website: www.uelisteck.ch