Ocean-like Lake Superior is BIG. In fact, it is the largest freshwater lake in the world by surface area, and the third largest by volume. In the Ojibwe language, the lake is called Gitchi Gummi, meaning "big water". Since the beginning, Lake Superior has been revered for its qualities of power and unpredictability.
Its rugged yet fragile nature makes it one of the most unique and special places on Earth.  The Lake Superior National Marine Conservation Area is the largest freshwater marine protected area in the world.  It is home to herons, peregrine falcons, bald eagles, woodland caribou, over 70 fish species, rare flora and more.
Because of its size, Lake Superior creates its own weather – winds can pick up or change direction at any time, creating waves up to 30 feet, which can make paddling or hiking along the coast line difficult, even for seasoned adventurers. But if you go with an experienced outfitter, you will safely enjoy unforgettable epic adventures on Lake Superior.
For more information on what to do at Lake Superior and how to do it click here.
Lake Superior in pictures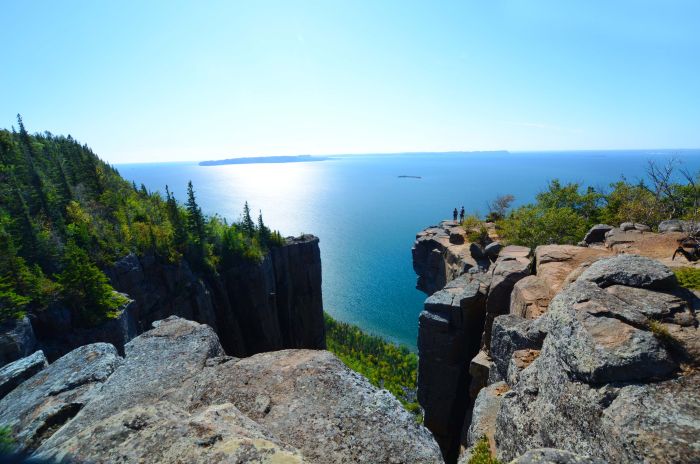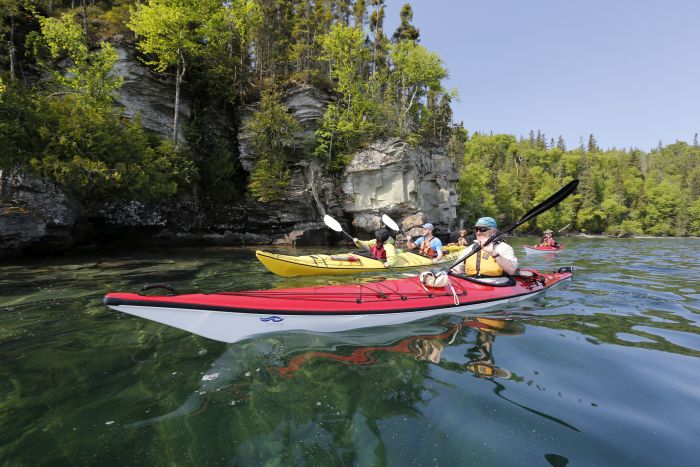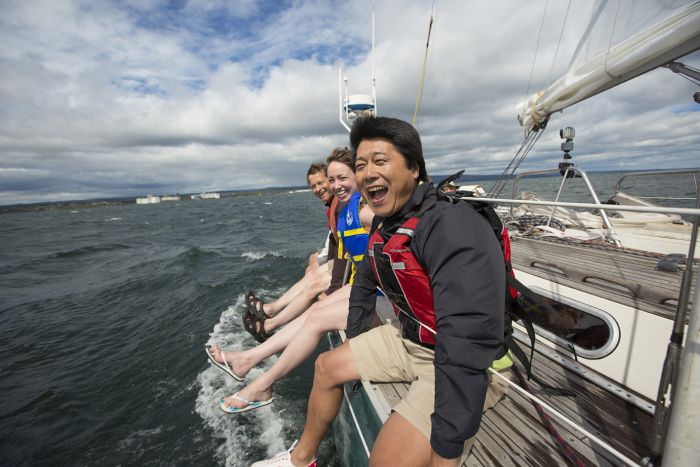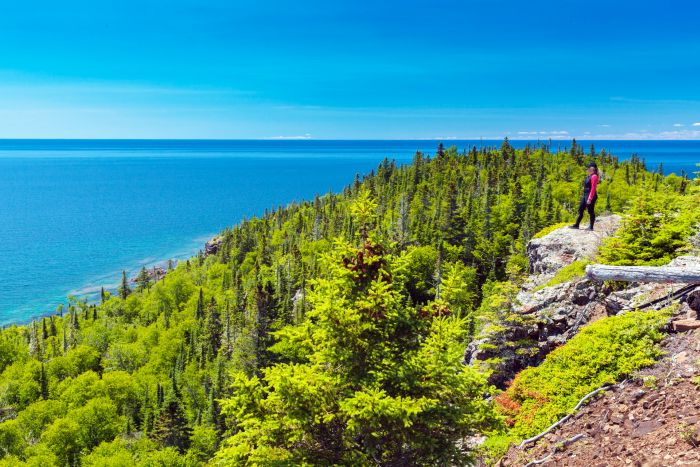 Where is it exactly?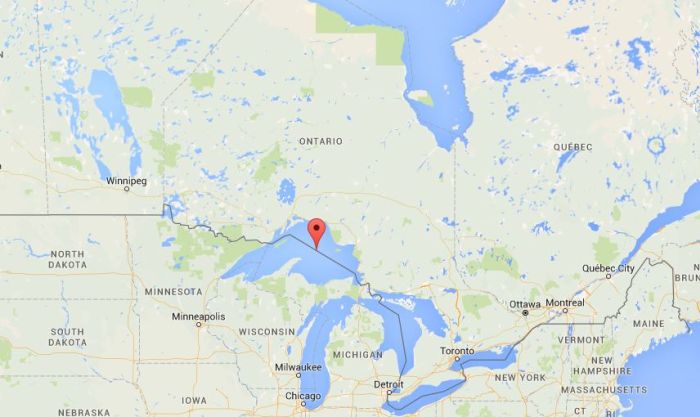 WIN an epic adventure in Ontario with Ray Mears
Plus £300 of Mountain Warehouse Gear and flights with Air Canada rouge.
Fly from London Gatwick to Ontario with Air Canada rouge before embarking on a trip of a lifetime! Guided by Ray Mears, you'll journey deep into the spectacular backcountry of Northern Ontario where you'll be immersed in Canada's canoe culture and the legend of Grey Owl. Paddle, camp, fish and learn bush craft skills from the master himself. This is an adventure like no other! Enter here.
Intro photo: Gord McKenna