While mainland Italy has long held a draw for adventurous travellers, there's more to be said for the mediterranean hues of the Italian islands than you might first have thought. Here we take a look at all the unique adventures you can have when you venture offshore…
Sicily and Sardinia are the two largest of the Italian islands, found right next to mainland Italy's toe and slap bang in the Mediterranean respectively. Alongside these you'll also find a sprinkling of smaller Italian islands and islets dotted along the coast, all offering a unique charm and appeal that just cannot be replicated inland. Most importantly, both the larger and smaller Italian islands offer a wealth of incredible adventures, including, somewhat unexpectedly, the largest volcano in Europe. The ever-rumbling Mount Etna is found on the island of Sicily and hiking up her active slopes makes for an unusually thrilling adventure.
Similarly, you can find geothermal activity by the bucketload in the Aeolian Islands, where hot springs bubble, geysers burst, and the very ground beneath your feet appears to sigh and heave.
Meanwhile, a sleepier way of life is adopted in relaxed and uncrowded Sardinia. As the least densely populated area of Italy, nature rules the roost here, while mile upon mile of unspoilt hiking trails and coastline are waiting to be explored in blissful solitude. It's a great place for hiking, cycling, mountain biking, you name it, Sardinia has an idyllic little spot in which you can partake in your favourite adventurous activity.
There's no sea quite so inviting as the Mediterranean on a summer's day, so don't forget to try out a water sport or two here, even if that's just running into the sea to cool off after a tough day on the trails.
Kayak to the Blue Grotto in Capri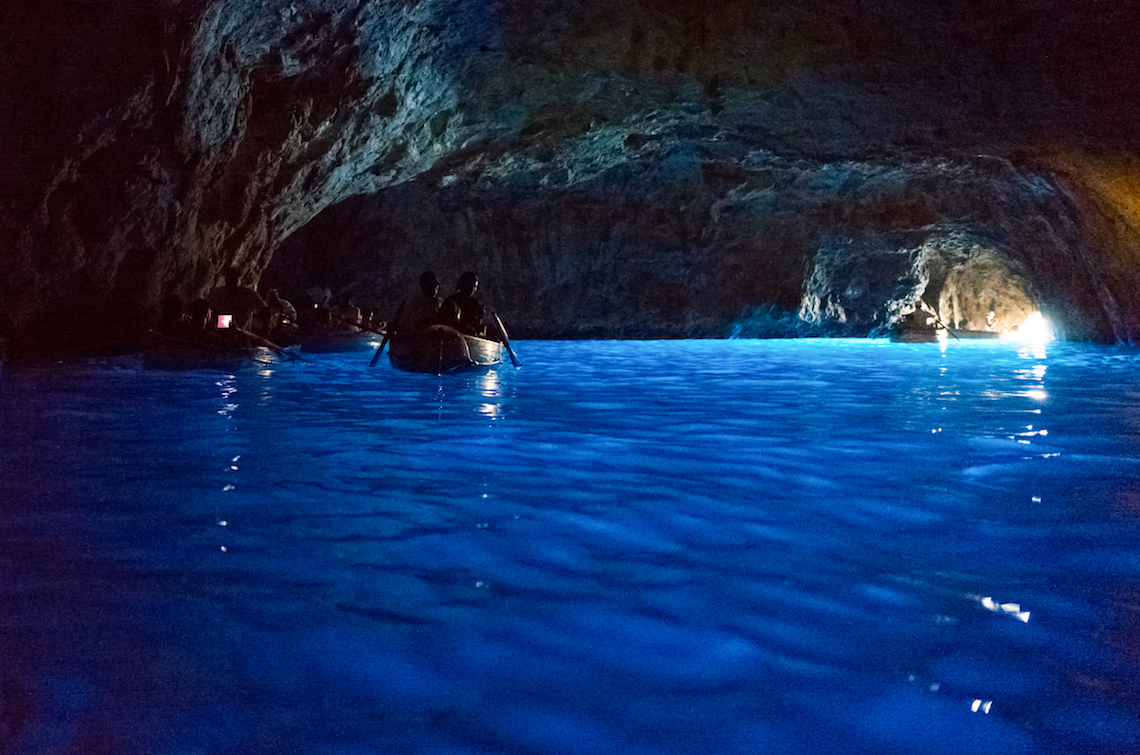 This peculiar phenomenon of light can be found on the island of Capri, which is located just off the Amalfi Coast adjacent to Sorrento. You can easily catch the ferry from Sorrento or Naples to visit the island, or alternatively take a boat tour from nearby towns and cities along the coast. Capri itself is surrounded on all sides by azure Mediterranean blues, with quaint fishing villages scattering along its coast, but the real star attraction here is the peculiar cavern known as the Blue Grotto.
The water in the cave is painted a vibrant, electric blue that appears to glow with phosphorescence, all down to the particular way that sunlight filters through the cave. During opening hours, the only way to enter the cave is by paying a small fee to use one of the many row boats lined up outside, which can be accessed by land or tour boat. However, our favourite way to see the Blue Grotto is by heading on a kayaking tour of the island. This will get you to other intriguing spots around Capri, one of the most famous Italian islands, while also getting that adrenaline pumping as you sea kayak through the rippling waves along the coast.
Go Island hopping on the Aeolian Islands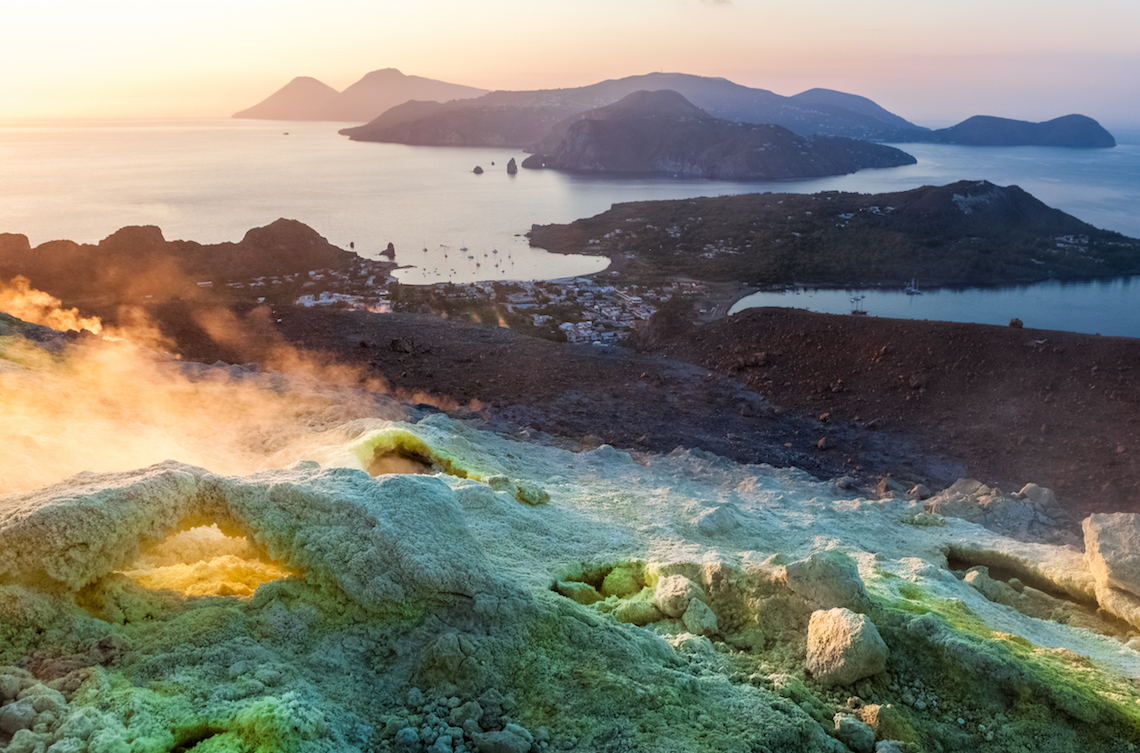 This little-known group of Italian islands found scattered some miles north of Sicily and the toe of Italy's boot is made up of seven islands, the northernmost being Stromboli, recognised for its cone-shaped volcano that rumbles and puffs like a steam engine arriving at the station. There's also the aptly named Vulcano (in fact the word Volcano comes from this very island, which was originally named after the Roman god of fire), with its bubbling hot springs and gurgling mud pools; the upmarket Panarea, where wealthy Sicilians like to summer; and Salina, one of the least visited Aeolians, with a rugged verdant landscape punctuated by two symmetrical yet extinct volcanoes.
Each of the Aeolian islands holds a unique charm and appeal, making it impossible to choose just one to visit. Island hopping, therefore, becomes the obvious way to experience the wild and fiery characteristics of each one, from the pretty fishing ports and mineral-streaked trails of Lipari to the ancient shipwrecks and clifftop sunsets of Filicudi.
Scale Mount Etna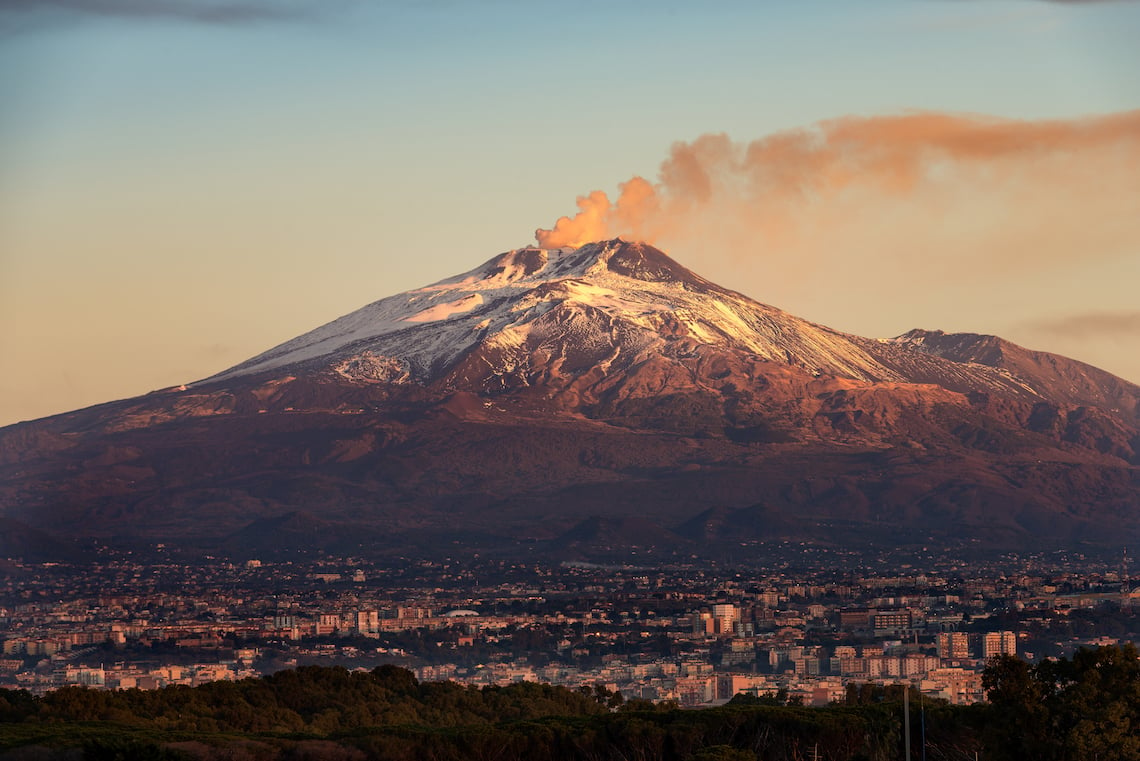 Of course, you can't visit Sicily without a little peak at its star attraction – Europe's largest volcano. Standing an impressive 3,350m above sea level, Mount Etna is also one of the most active volcanoes on Earth, with regular eruptions and near constant volcanic activity around the primary crater, which is inaccessible to tourists for obvious reasons. There are however a number of other summit craters which you can hike to, and you've got several options when it comes to these.
The most common option is to head to the Refugio Sapienza, which is reachable by hired and public transport. From here, you can take the cable car and begin hiking up to about 2,900m, after which you will need to be accompanied by an authorised guide. It's important to note that if you hope to scale Etna unaccompanied, you will need to first check which areas of the volcano are currently active and avoid these altogether.
Cycle the Sardinian coast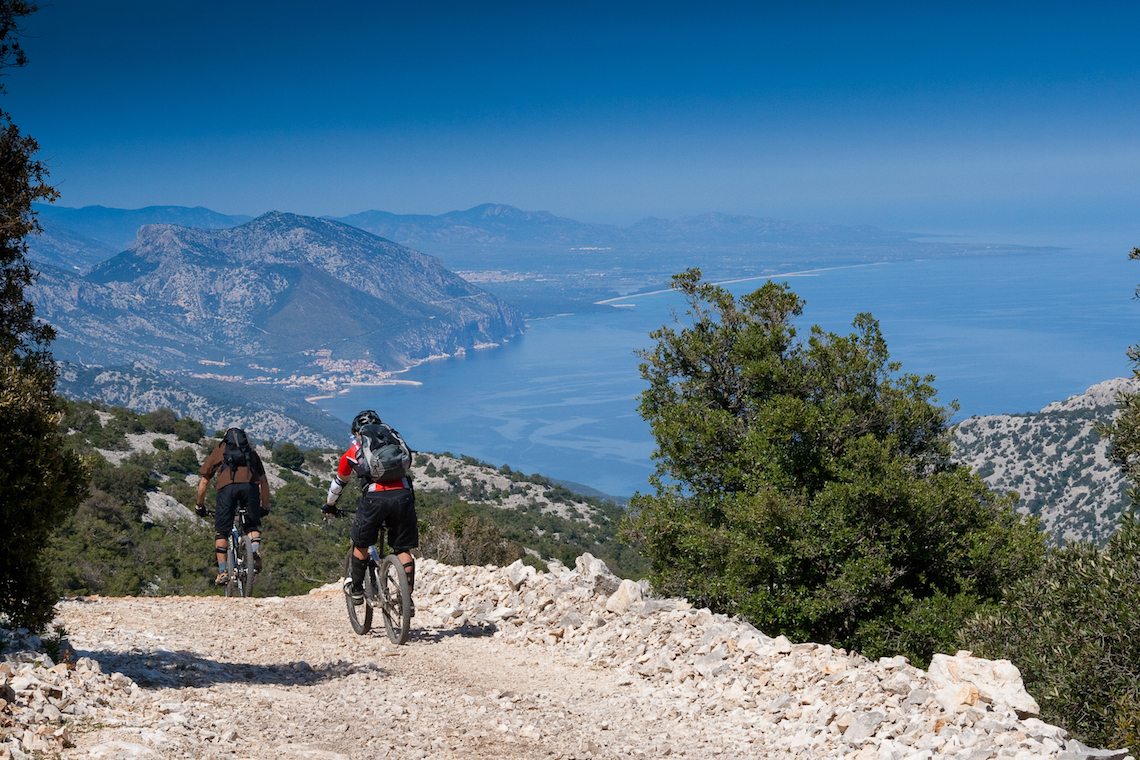 The sparsely populated island of Sardinia, one of the largest Italian islands, with its idyllic year-round temperatures and largely empty roads makes the ideal spot for a cycling adventure. The temperate Mediterranean climate coupled with a fresh coastal breeze create the perfect conditions, with a superb array of coastal scenery to explore. Picture yourself pedalling along a deserted road that snakes its way around a stunning coastline as the aquamarine sea glints down below and a warm breeze floats through the air – you may even come across one of the many small coastal tracks leading down to a hidden cove or stretch of sand, perfect for a refreshing dip.
While the many coastal routes are not too strenuous, there are just enough short climbs and downhills to keep things interesting. There are incredible routes around the whole island, but we love the wild rocky landscape of the north coast (between Olbia and Alghero), which is made up of curiously pink granite sculpted by the wind and surf over thousands of years.
Go sailing in Sardinia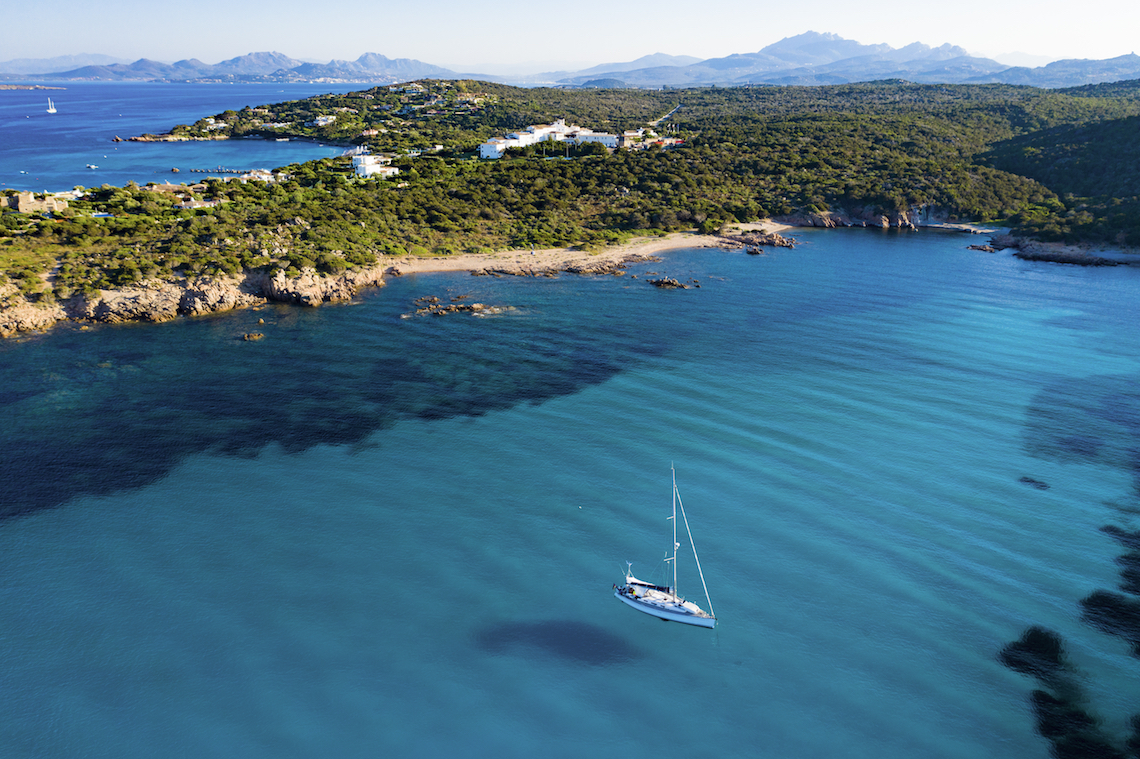 With such a beautiful coastline, it would be a crime not to explore Sardinia from the deck of a sailboat, with its mild breezy climate often creating the ideal conditions for such an adventure. Charter a yacht or head on a guided sailing tour, whatever your preference you're sure to be lusting for more once it's time to head back to dry land. Heading there in late summer or early autumn is ideal, as the sea is warm and balmy from a summer of scorching temperatures and the winds are just picking up.
Meander through the La Maddalena islands, play castaway in the coves of Golfo di Orosei, or strike out along the Costa Smeralda (Emerald Coast), known for its stunning blue waters backed by rolling green hills. Fill your days by stopping off at some of Italy's most beautiful beaches and bays, including the peculiar pink sands of Budelli and the hidden gems of Tavolara.
You'll also find a wealth of picturesque towns and villages in which to make port and experience some of the Italian island's most sumptuous gastronomic delights.
Explore Dino Island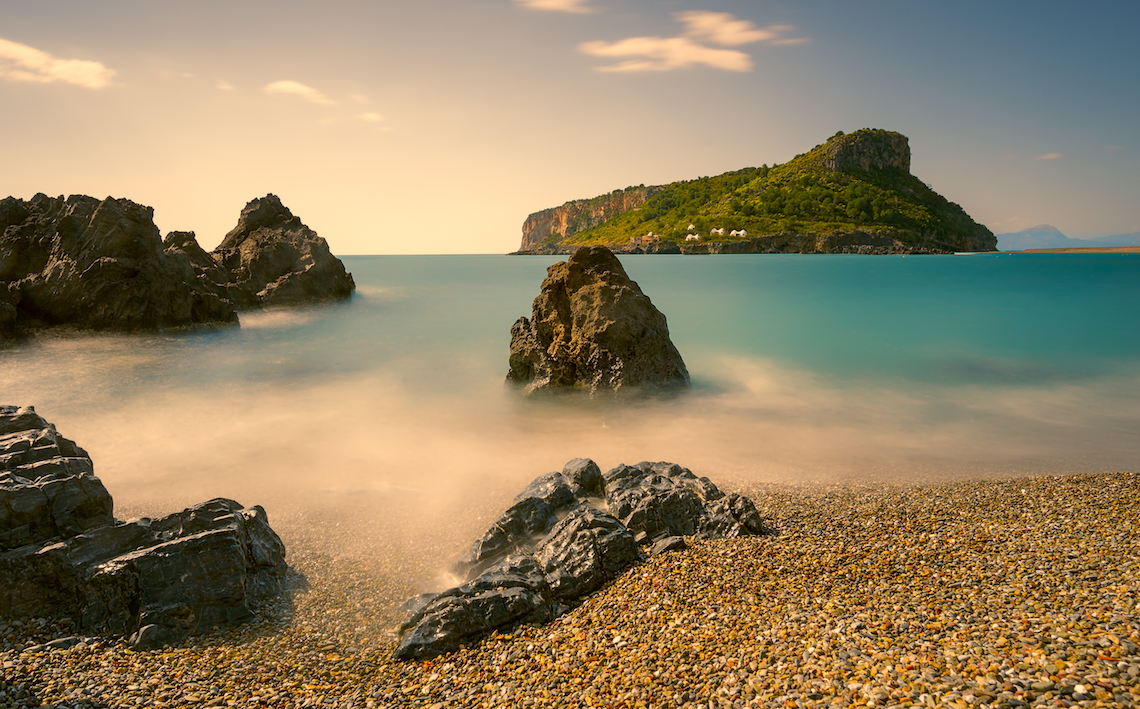 This peculiar little spot houses the deserted ruins of a failed resort, and certainly has a touch of Jurassic Park about it, albeit on a much smaller scale. The rocky little outcrop was once connected to the mainland, until the land bridge was abandoned and eroded away by the tide. A handful of ghostly buildings and restaurants are now overgrown with vegetation, while the high cliffs and gloomy grottoes tempt adventurers away from the black sands of Praia a Mare beach and onto its mysterious shores.
Wrestle through the verdant foliage of the island to find yourself atop staggering limestone cliffs with spectacular sea views, or stay at sea level and check out the many caves down below, including Monk Grotto, named for a nearby rock that resembles a praying monk, and Sardines Grotto, that houses an abundance of stalagmites. This is another of the Italian islands home to its very own Blue Grotto, which is smaller although not nearly as crowded as the one found on Capri.
Visit the Valley of Temples in Sicily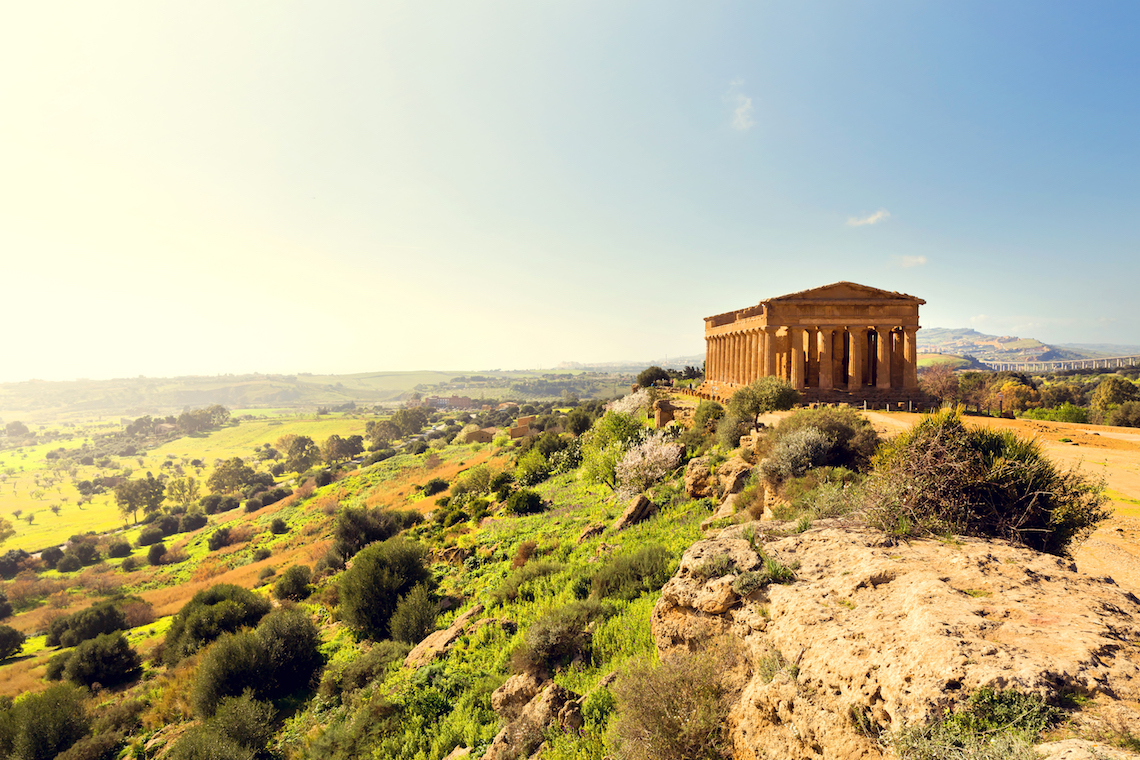 A remarkably preserved series of temples dating back to 400 – 500 BC can be found in the UNESCO-listed archaeological park known as Valle dei Templi or Valley of the Temples just outside the town of Agrigento. The Temple of Concordia is undoubtedly the most famous, known for being the best preserved Ancient Greek temple in the world, aside from the Parthenon of Athens.
You'll also find the Temples of Juno, Heracles, Olympian Zeus, Vulcan and Asclepius as well as The Sanctuary of Demeter and The Sanctuary of Persephone. The Ancient Greeks believed the whole complex (known as Akragas) was founded by Daedalus, and so it soon became a significant religious and cultural hub, housing over 300,000 inhabitants.
Nowadays, visiting the site is an absolute must when staying on Sicily, one of the biggest and most well-known Italian islands. The extraordinary structures and surrounding relics are set within an outstanding natural landscape, punctuated by an abundance of almond trees and panoramic views. If you're pressed for time, prioritise the eastern zone of the site, where you'll find the most well-preserved temples and a series of Byzantine tombs. If you have more time, the western zone is a haven for nature-lovers as, you'll find the Giardino della Kolymbetra, an incredible garden home to olive groves and citrus trees alongside another 300 labelled species of plants.
Climb Sardinia's cliffs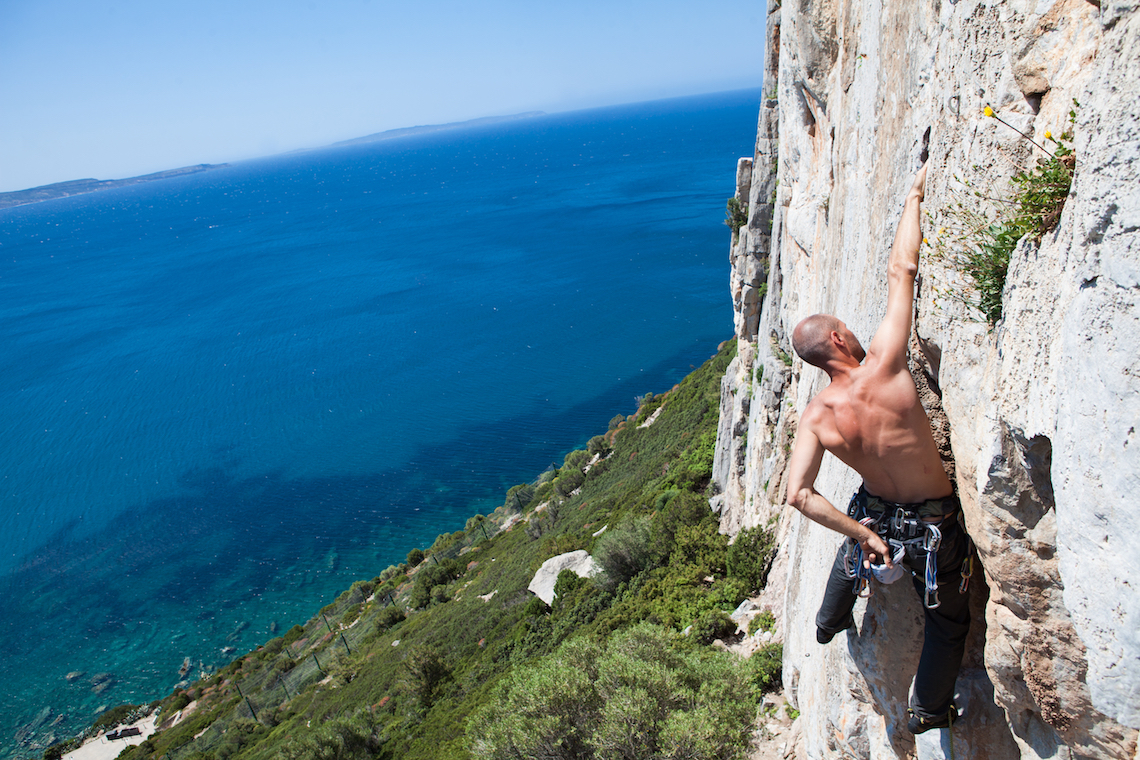 The vast array of staggering limestone cliffs found along Sardinia's coast, complete with around 3,600 bolted sport climbing routes, have long been a draw for climbers. When you add in the generally sunny weather and pristine beaches at the bottom, you've just about got climbing paradise.
Adventurers have been climbing in this sun-soaked spot for over 70 years, with the first sport routes popping up in the 1990s. Despite its many challenging routes, such as the 140m Aguglia di Goloritzé or the famous Via Ferrata del Cabirol, you'll find the climbing relatively uncrowded when compared with newer Mediterranean spots such as Kalymnos in Greece.
Perhaps this is down to the huge variety of routes and climbing areas, making it almost impossible for one place to ever become too congested. The most established areas with a wide array of routes can be found at Cala Gonone and Isili. Beginners can take part in climbing courses and classes, while the more experienced can take advantage of week-long climbing camps and the huge variety of multi-pitches.
While the climbing spans six areas and all grades, you can also try your hand at other variations, such as bouldering or deep-water soloing (solo climbing above deep water).
Read more about incredible adventures in the Italian islands on the official tourism board website.