Aurora Borealis is one of the world's most spectacular and mystifying sights and the good news is that now is generally the best time of year to see them. With that in mind we've here are 10 of the wackiest and most adventurous ways to see the Northern Lights.
1. Northern Lights, geothermal sights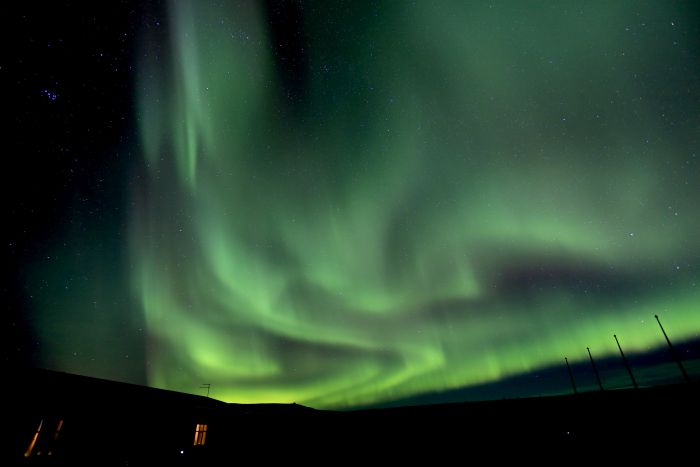 Photo: Andy Green
On Explore's four-day Northern Lights Adventure Tour to Iceland, you'll not only learn about Aurora Borealis from astronomer Andrew Green, but you'll also visit Thingvellir National Park (home of Iceland's ancient Viking parliament), see the ever-reliable Strokkur geyser, the incredible Skógafoss waterfall and splash around in the geothermal waters of the Blue Lagoon. Between October 2012 and March 2013 100% of people on this tour saw the lights, so we like your chances (www.explore.co.uk).
2. Arctic glamping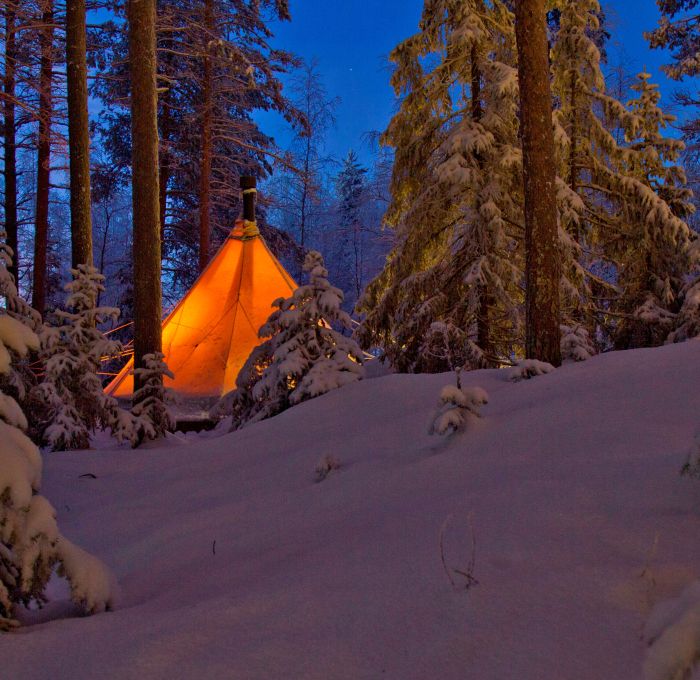 Photo: Frederik Broman
Who knew Arctic camping could be luxurious? Taber Holidays' Aurora Safari Camp and Sami Adventure involves a night in a Sami tent at a remote luxury camp in Swedish Lapland. The lavvu, or tents, have a proper bed and mattress and are heated by a traditional fire. There's also a dining tent where you can eat organic food or sit at the bar. Elsewhere on the trip, snowmobile along the frozen Råne River to Flakaberg to meet a Sami family, snowshoe or cross-country ski through the forest, or take a dip through a hole in a frozen lake (www.taberhols.co.uk).
3. Climbing and caving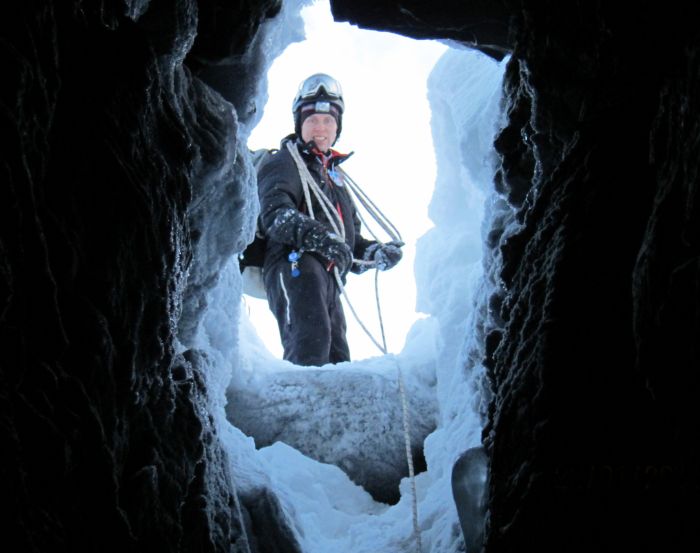 On a mega-active itinerary in Bjorkliden, Arctic Sweden, with Off the Map Travel, you not only get to enjoy the usuals like snowmobiling, snowshoeing and dog sledding, you can also learn to ice climb up frozen waterfalls and go caving in the Kåppas caves – one of Sweden's largest cave systems. Plus you'll get to spot the Northern Lights from the high tech Aurora Sky Station one night and a traditional Sami tipi the next (www.offthemaptravel.co.uk)
4. Your own little bubble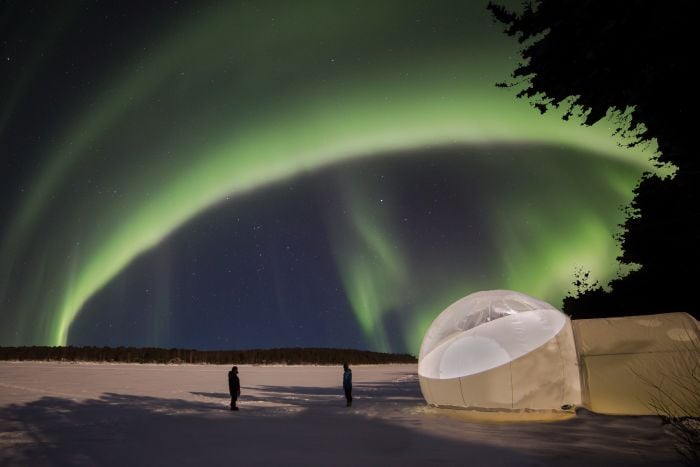 Photo: Markku Inkila (www.theaurorazone.com)
This could be the wackiest yet. Introducing Aurora Bubbles – heated capsules with transparent bubbles over the bedheads, so you can see the Northern Lights from the comfort of your own bed. They've been created by the Wilderness Hotel in Nellim, Finnish Lapland, which is 45 minutes from the nearest town (www.theaurorazone.com).
5. Swedish ski tour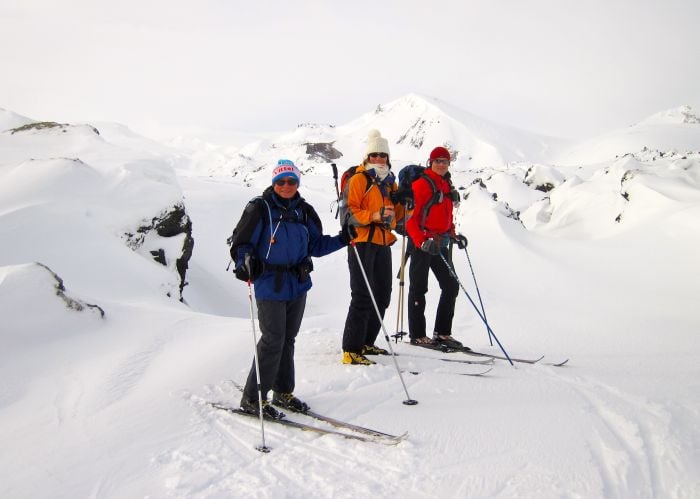 Starting with two nights in Abisko, one of the best places to see the Northern Lights, KE Adventure Travel's Inside the Arctic Circle – Skiing the Kings Trail is a week-long ski tour along Sweden's most famous trail, the Kungsleden or King's Trail. The skiing is through an Arctic winter wonderland, with dog sledges to carry the kit, and you overnight in remote mountain huts, some of which have saunas. No Nordic skiing experience is necessary, provided you have a good level of fitness and some downhill skiing experience (www.keadventure.com).
6. Canada extravaganza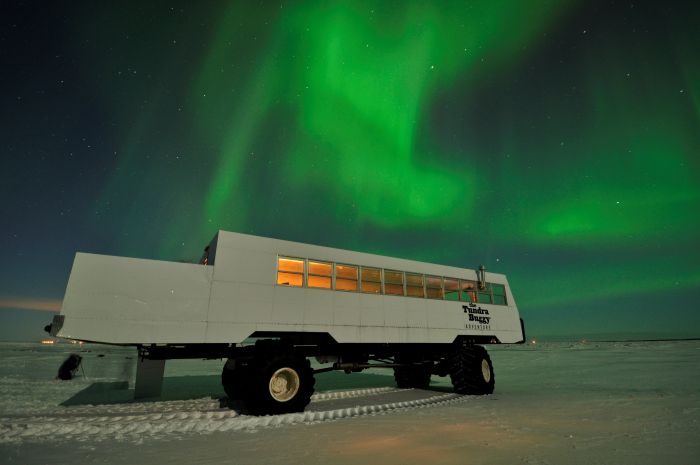 Photo: Dan Harper Photography
Churchill, in the Canadian province of Manitoba, is one of the best places in North America to witness a display of the Northern Lights, and if you go with Wexas Travel you get to cruise around in this pimped up 'Tundra Buggy', a specially designed aurora-spotting vehicle. Daytime activities include snowshoeing, dog sledding trips and learning about local Inuit culture (www.wexas.com).
7. Treehouse-tastic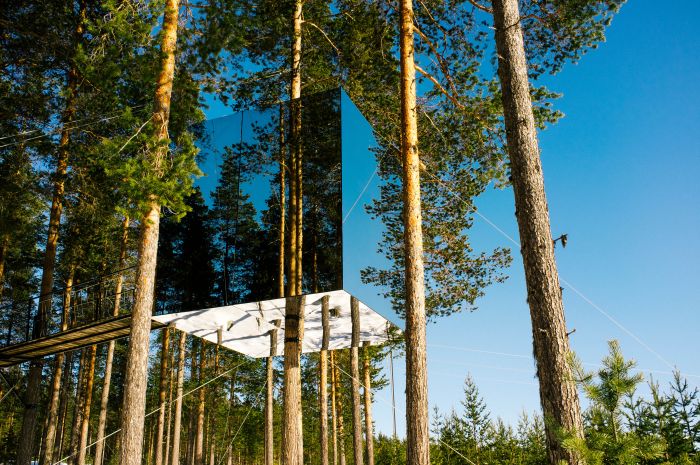 On Simply Sweden's Icehotel & Treehotel Twin-Centre trip you not only get to spend a night in an ice hotel and another in a snow room (warm clothing provided), you also get to spend two nights in a 'treeroom' – as it sounds, half way up a tree in the middle of a boreal forest. In the ice hotel the solid ice beds are covered in cosy reindeer skins, it's full of ice art and sculpture and, somehow, there's a sauna. You won't want to leave your various accommodations to aurora hunt (www.simplysweden.co.uk).
8. Icelandic Action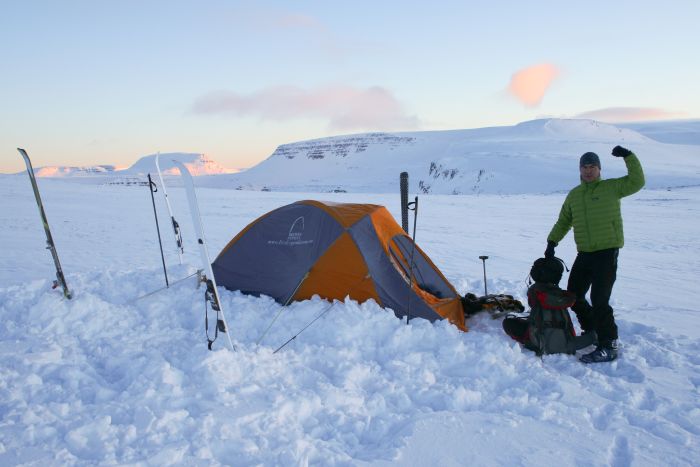 Photo: Discover the World
Discover the Worlds' seen-night Northern Lights Winter Camp trip is a splendid combination of urban and wild – you spend a couple of days in the hip Icelandic capital of Reykjavik and another exploring the quaint fishing town of Isafjordur before heading off to learn to cross country ski in the isolated and beautiful West Fjord region (no experience required).  Keep a look out for aurora while camping in the wind – and at the end of the ski you can relax with a dip in a geothermal pool (www.discover-the-world.co.uk).
9. Let the dogs out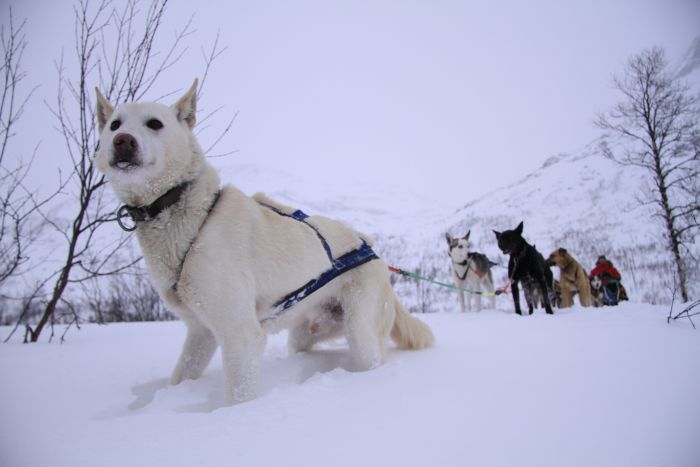 Forget a tourist taster session, Exodus's Dogsled the Arctic Circle expedition is a five-day mush across northern Sweden's vast and beautiful wilderness. You'll cross Arctic terrain of frozen lakes, forest and tundra, travelling from cabin to cabin and carrying all your gear in sleds. This is one of the oldest forms of Arctic transport (www.exodus.co.uk).
10. To the lighthouse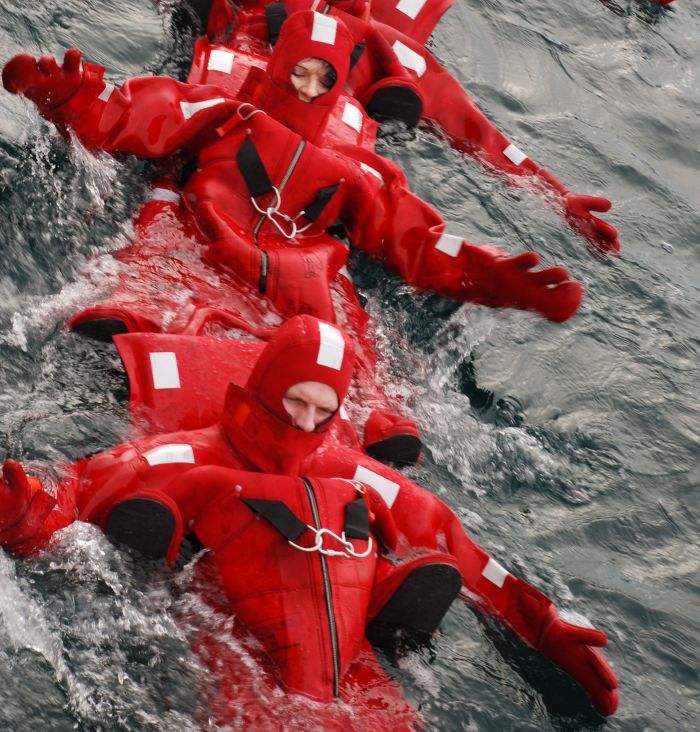 Known as Norway in miniature, Senja, off the country's northernmost coast, is Norway's second largest island, surrounded by hundreds of smaller islands and inlets. Go there with The White Circle, that says it offers Lapland experiences for grown-ups. By day, don a dry suit and float in the Arctic waters, try body-rafting in a maelstrom (swirling water that occurs each time the tide shifts) or, less energetically, go on a whale watching boat trip. Each evening head to a former lighthouse for panoramic views, hopefully of aurora (www.thewhitecircle.com).
Intro photo: greenzowie