£65
Kicking off this review is the V1 Trail Shoe from British footwear brand Anatom. The V1 has been designed for light summer hiking so it doesn't have a waterproof membrane, allowing maximum breathability when the temperatures start to rise. At £65 it's the cheapest in this review by a long way, but don't let that fool you into thinking it's a bad product.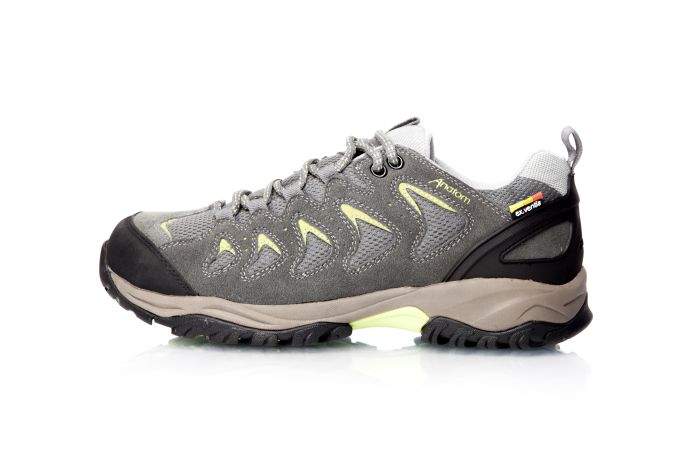 The upper of the shoe is made from a combination of mesh, suede and rubber, with the rubber providing protection in the form of a hardwearing toe bumper and a 'heel cradle system' to help keep the foot in place throughout the day. The shoe has plenty of cushioning around the ankle for comfort, and while there's an element of supportive stiffness, it's still pretty flexible offering comfort straight out of the box. The sole is Anatom's Trail-Grip 1, which has great tread for hiking easy trails in good conditions.
It's clear that the V1 Trail Shoe is intended for good weather as, aside from the lack of a waterproof membrane (which isn't a bad thing), the styling, support and fit of the shoe lean towards a more relaxed, casual use. While the shoe offers good performance for its price there are areas where it comes up short. In general the overall finishing is impressive, but the laces are of poor quality and patches of glue have marked the footwear in places.
In a line: Great value for easy summer hikes
Value for money: 8
Protection: 7
Comfort: 8
Style: 7
Overall: 8
Anatom Men's V1 Trail Shoe Review