Do you think you could thrive in a survival situation on a Pacific island? Now is the time to prove it with applications to The Island with Bear Grylls open for business.
The programme, now recruiting for its sixth series, has been a veritable success in the past with viewing figures often pushing the three million mark. There is also a celebrity version of the show, which sees high-profile famous faces take on the challenge, stripped of their usual daily luxuries.
Last year's theme for the show was rich vs poor, with contestants who earn either below the minimum wage or over £100,000 pitted against one another. No word yet on what the theme will be for the upcoming series, however, Channel 4 have announced that they are looking for fit and able people from all backgrounds.
To be eligible for consideration entrants must be aged 18 or over, be a UK resident with a valid passport and must be able to head overseas for six weeks.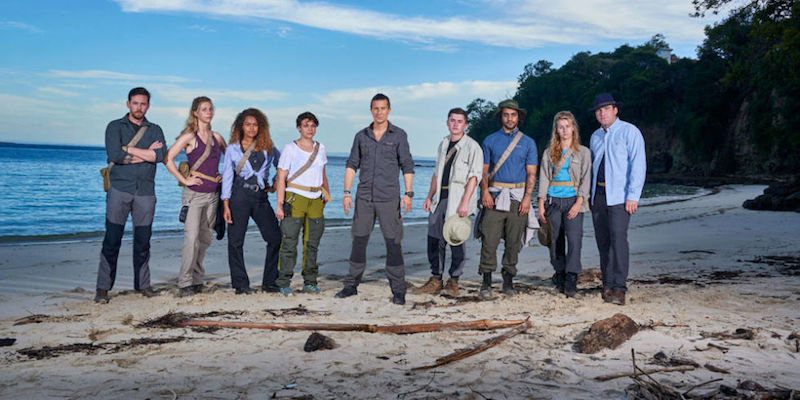 There has also been talk of the 2019 series including a prize, which is yet to be revealed. This makes a change from previous seasons where no prizes have been awarded.
Season five provided some of the most shocking moments yet, as contestants swam to a neighbouring island in a dramatic and desperate search for food.
This is a show that pushes people to their limits, both physically and mentally as they navigate their extreme survival situation. Food is incredibly scarce, heavy rain can bring complications, drinking water can be difficult to find and navigating the thick jungle on the island is almost always a hazard. It's a true challenge of determination and survival, so if you think you've got what it takes, why not give it a go?
How to apply for the Island with Bear Grylls
In order to be considered for the show, you should email your interest to [email protected]
Those who are successful with their applications will face both a mental and physical test as they source their own food and water sources while marooned on the island.