www.arcteryx.com | £160
All Arc'teryx kit is beautiful and expensive, and the new Maeven Hoody is no exception. It's made from Polartec Power Stretch Pro fabric which is lightweight, warm and, as the name suggests, stretchy, offering great range of movement and comfort. The jacket is also lovely and soft on the inside against the skin, and should wick away moisture too.
There are two large hand-warmer pockets and a large, soft hood that could fit under a helmet. The jacket comes up nice and high at the neck too, to keep the cold out here. The hood can be adjusted, although the cords are inside the jacket at the chin, which isn't that convenient. The hem and sleeves are fitted to keep the jacket in place and to keep draughts out.
The jacket is an athletic fit and would go easily over a baselayer and under an outer layer, and there's a choice of four colours. Even in a top this nice, it would have been nice to see some thumbholes to even more appreciate that lovely softness.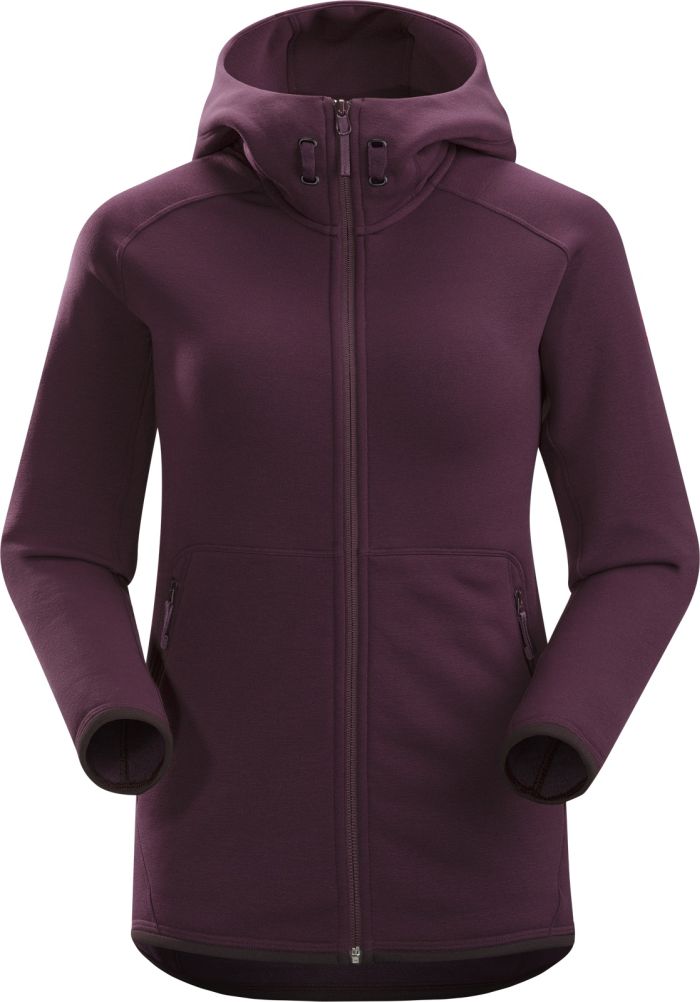 I'm often reluctant to award seriously expensive kit the 'best in test' prize, and £160 for what's essentially a fleece jacket is a lot. But I haven't taken the Maeven Hoody off – as well as in the outdoors I've been wearing it to work and in the evenings. It's a lovely piece of clothing, a pleasure to wear, and if you go for it you'll easily get the use out of it to make it worthwhile.
Arc'teryx Maeven Hoody Verdict
I look forward to putting the Arc'teryx Maeven Hoody on – no need to say more!