PETER WATSON is biking the Swiss Alps by e-bike while exploring the Portes du Soleil, Europe's biggest mountain bike park
"Saluuut!" sings the fromager as we round the corner.
"Salut," Thierry cheerily responds with a wave while the other casually guides his e-bike to a halt. I wobble to a standstill alongside him, hands rigidly gripping the handlebars.
Champéry has a population of just 1,300 and Thierry, biking guide and founder of Ride Switzerland has been working these slopes for over 20 years; he knows absolutely everyone. From hoteliers, cheesemakers, restaurateurs, and shopkeepers, chances are that Thierry has taught them – and their children – how to ski, or cycle, or both. He knows the slopes above Champéry better than anyone and as such, is exactly the person you want as a guide along the labyrinth of trails that lace Europe's biggest mountain bike park.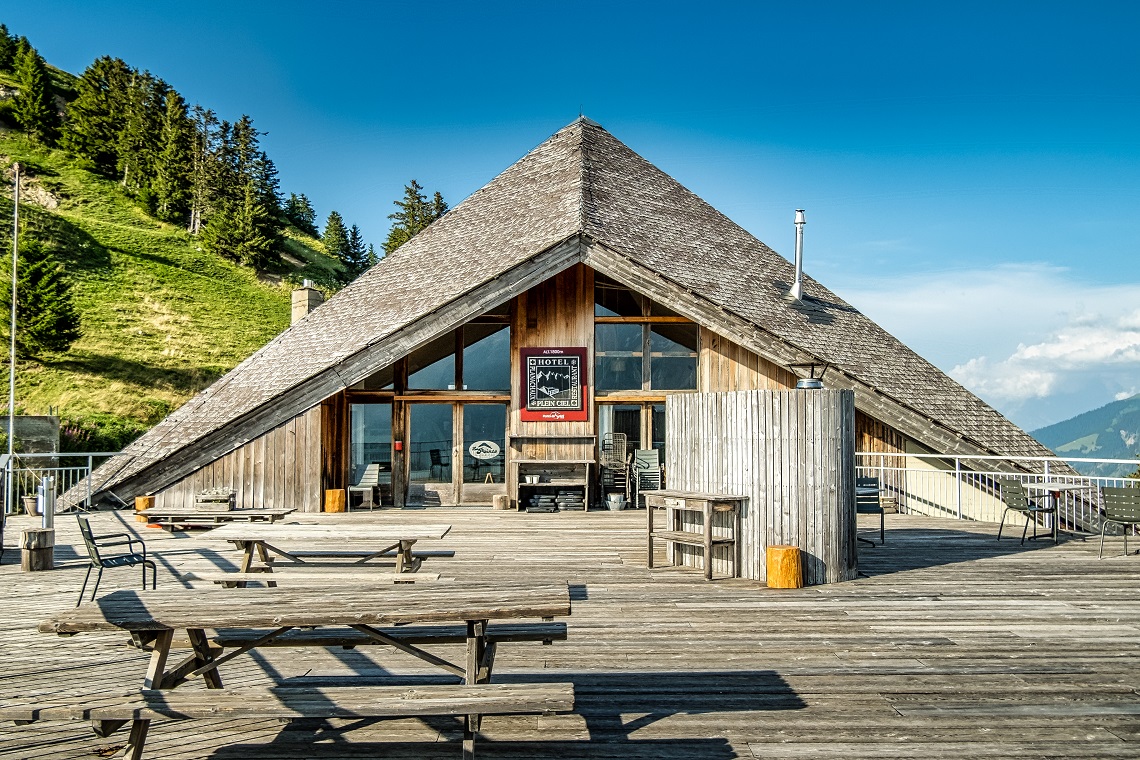 REGION DENTS DU MIDI
I'm in the Region Dents du Midi in the canton of Valais in the Swiss Alps. The region takes its name from the Dents du Midi, or "teeth of noon", a spectacular array of seven jagged peaks (teeth) that tower above the magnificent Val d'Illiez. In the winter, 600km of piste surrounding the six villages that make up the Portes du Soleil, the world's largest international ski area, are abuzz with skiers and snowboarders. But in the summer months, the region becomes a playground for those on two wheels, with July and August the best months to hit the high-altitude trails.
I woke that morning to the distant sound of cowbells at Hôtel Plein Ciel, a converted cable car station idyllically positioned 1,800m above sea level on the grassy slopes opposite the spectacular serrated summits of the Dents Blanches (White Teeth). As I stepped out onto my veranda and breathed in the pine-scented air, I scanned the network of trails crisscrossing the valley below. My itinerary said I would be spending the day e-biking along said trails. They all looked awfully steep to me.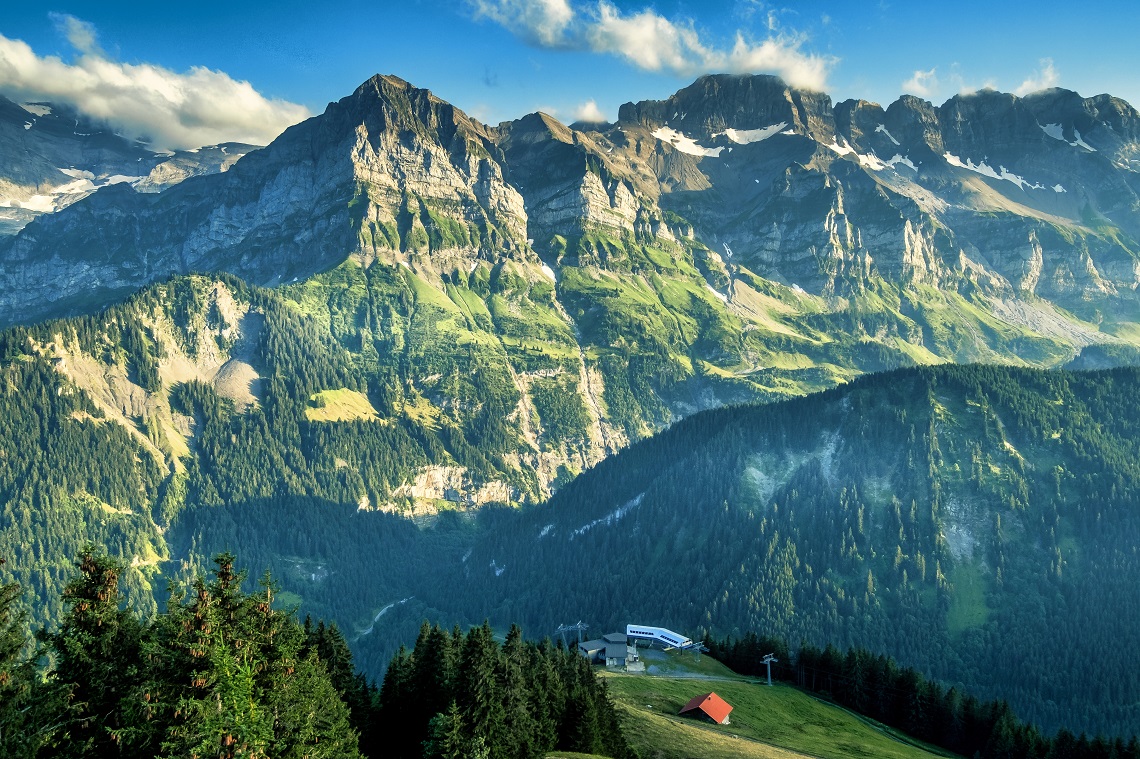 While I consider myself a seasoned hiker, I only have limited experience biking off-road. A few years ago, I completed England's coast-to-coast cycle route, a 137-mile jaunt across northern England over a blend of paved roads and unsealed tracks. I can't say the experience really won me over. My enduring memories from the journey are of laboriously toiling uphill, legs revolving at a rate not matched by my bike speed until I would eventually submit, swear, climb off and push the thing while repeatedly banging my shins against the cartwheeling pedals.
During breakfast, I dwelled on the experience while looking out the window and contemplating the tangle of undulating tracks twisting their way across the landscape. The fells of England felt amateur in comparison to the Dents du Midi. Far from enthused, I was further perturbed by the heavy clouds rolling up the valley. Couldn't we just go hiking instead?
ON YOUR BIKE
I met Thierry outside my hotel and we decamped to the cafe at the nearby cable car station to drink an espresso, wait out a rain shower, and plan our route. We would be riding part of the Grand 8, a 29-mile dedicated e-bike figure-of-eight route starting and ending in Champéry.
Thierry told me about the region as we pored over a map. I learned that the Portes du Soleil is Europe's biggest bike park and has hosted MTB and Downhill World Championships. The area has over 600km of bike tracks which includes 350km of marked e-bike trails.
Now, if you're an experienced biker and know your crank arm from your drivetrain, then you could probably jump on one of the region's 23 summer chairlifts and head straight for a très difficile Piste Noire (black route). However, if like me, you're a relative newcomer to biking along precipitous and rocky trails then perhaps an e-bike and the très facile Piste Vertes (green routes) are a better option.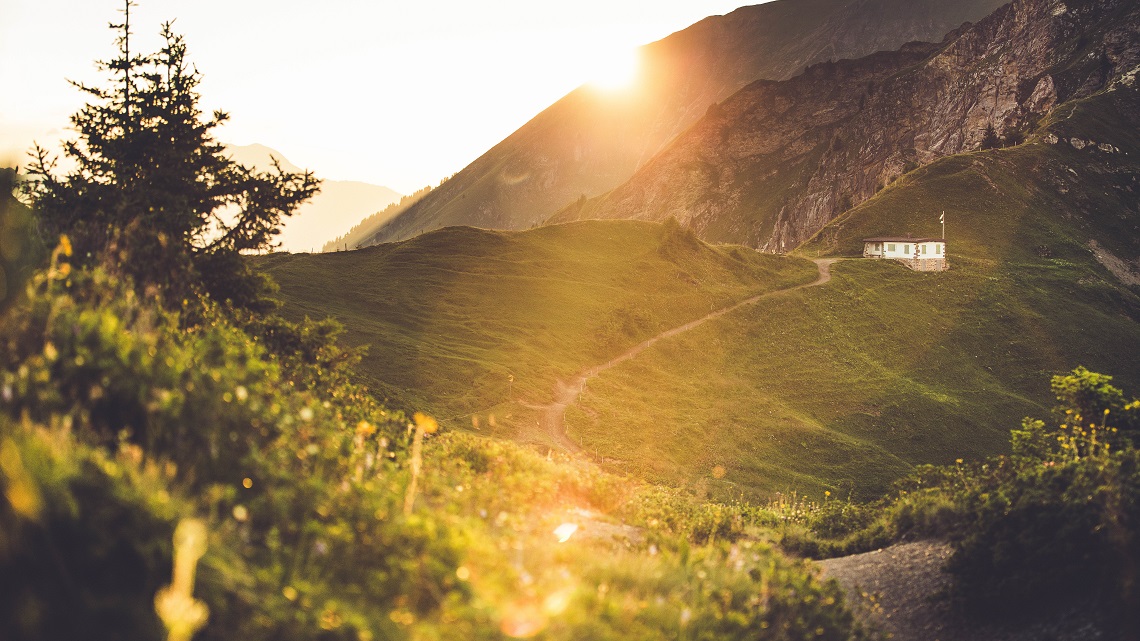 We moved onto the bikes and I received a crash course in riding an e-bike, which, it turns out, is just like, erm, riding a bike. The only difference is there's a battery somewhere in the contraption which makes pedalling easier. A lot easier. Within a blink of an eye, we've charged down a snaking trail and dropped nearly 200m in height. As we round a corner, I'm faced with my first uphill section of the day.
Outrageously, I discover my e-bike allows me to enjoy (rather than endure) riding up hills, as well as letting me hurtle back down them at breakneck speed. Instead of pausing regularly to get my breath back before I can appreciate the scenery, I'm able to pedal along while enjoying the magnificent alpine panorama around me: deep green valleys stippled with misty forests, rising to high peaks with the snow-capped Dents du Midi above.
And so we continue, weaving and zigzagging up and down the mountainside, effortlessly slipping from one meadow to another, flowing in and out of thick forest as ridgeline after ridgeline flashes by. Unfortunately, the weather isn't entirely playing ball. Showers and low clouds routinely bar the views, but the thrills remain nonetheless. As the rain intensifies, Thierry turns towards a tiny hamlet. "Want to see a cheese cave?" he asks.
E-ASY CHEESY
Refuge Lapisa is a small family-run mountain-hut come-cheese factory, one of dozens scattered across the region. After a few minutes chatting to the head cheese-maker, we're led into the cheese cave, a cavernous stone house stacked out with wheels of cheese.
Returning to the trail, the panoramic views continue to unfold. Thierry decides it's time for something more challenging, and we divert onto a steeper forest trail that bumps through dark thicket. I just about stay upright until we emerge at our lunch stop: Cantine des Dents Blanches, a tranquil farmhouse set below a formidable cliff face popular with rock climbers.
After a hearty lunch of Croûtes au Fromage — a traditional dish of potatoes, bread, and Raclette du Valais cheese, we're back on the roller-coaster and tearing along the seesawing tracks. I'm more confident now, which is good because it's about to get fast.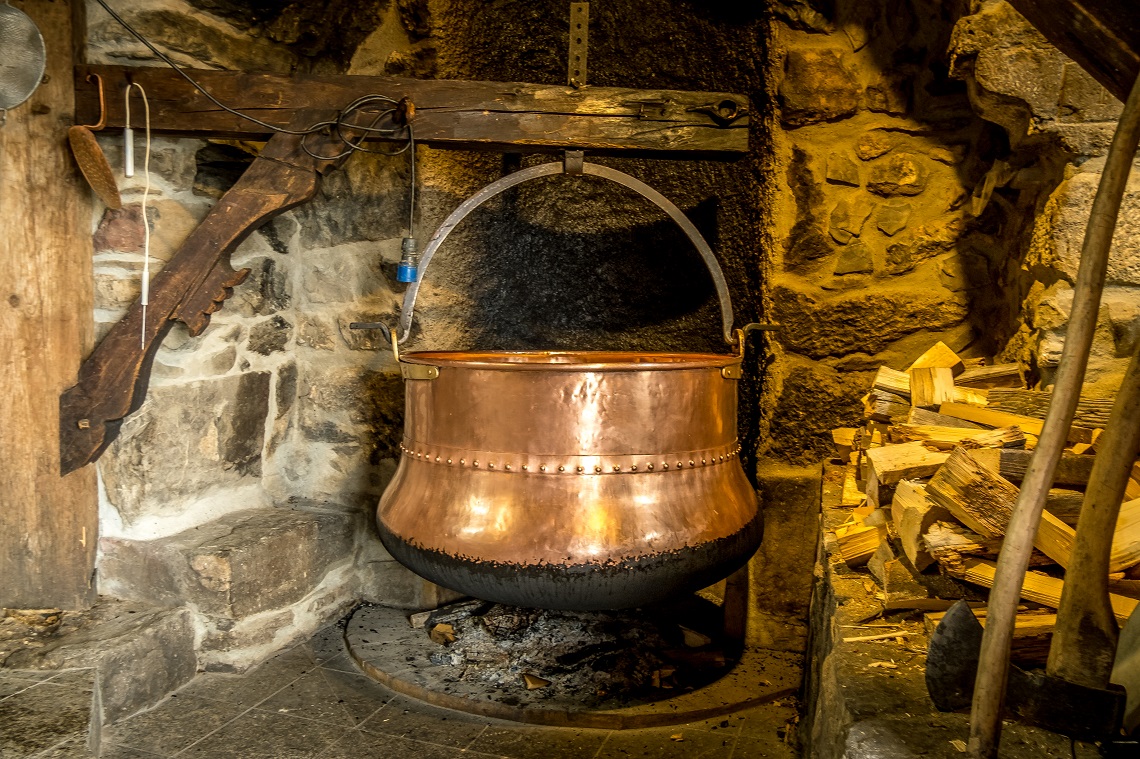 Very fast. We're cruising at around 1,700m but have to descend almost 700m to Champéry where I'll catch my onward train. For me, the descent is thrilling, bordering on terrifying. For Thierry, it's just another day at the office. He greets almost everyone we see as if he's strolling past them at a village fete instead of hurtling down a mountainside on two wheels.
Our tour ends on the picturesque high street of Champéry, one of the oldest tourist destinations in Switzerland. Today, Champéry, just a 2.5-hour train ride from Geneva Airport, is the region's sports and activities hub, especially when it comes to biking. There are an impressive 27 bike shops, six e-bike rental shops, and 25 battery charging stations scattered across the area of Portes du Soleil.
As I hand the bike back to Thierry, I peer back up the mountainside to the cable station 1,000m above and where we began our ride in the morning. Thierry shows me his phone app that's been tracking our route: we've covered 32km (20 miles) in just over three hours, ascended nearly 1,000m and descended over 2,000m. Then I check my shins and can't spot a single bruise. Biking in the Swiss Alps? No sweat.
Do you dream of reconnecting with nature? Find out how you can discover the Region Dents du Midi at www.visitvalais.ch/shop
---
WHO'S WRITING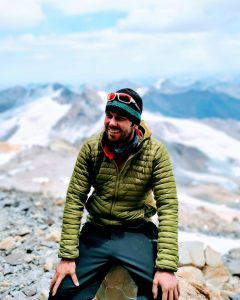 Peter Watson is a photographer, writer, and founder of outdoor travel blog Atlas & Boots (www.atlasandboots.com). A keen trekker and climber, he can usually be found on the trails of the Greater Ranges. He's visited over 80 countries and is currently focused on climbing the seven summits — the highest mountain on every continent. So far, he's scaled Kilimanjaro in Africa, Elbrus in Europe, Kosciuszko in Oceania, and most recently Aconcagua in South America. When not overseas he lives with his partner in the Yorkshire Dales.