Meet the woman who made no fewer than seven voyages around the world, summiting 5,000m-plus peaks, covering thousands of miles on foot, and defying the female stereotype of her time with her insatiable wanderlust
WHO WAS SHE?
Gertrude Benham was one of Britain's most prolific travellers of all time. Her journeys involved walking thousands of miles and climbing over 300 major peaks across the world.
EARLY LIFE
Gertrude, or 'Truda' as she was known, was born in London in 1867. Her father was a master ironmonger who, during summer vacations, would spend time exploring the European Alps. It was there where she developed a love for adventure. During her parent's later years, Truda spent most of her days caring for them both. When they died, she decided to see the world.
HER FIRST ADVENTURES
In 1904, she made her way to Banff in the Canadian Rockies where she climbed a number of 3,000m peaks. Truda made first ascents on Mount Fay (3,234m) and Mount Allen (3,310m) before becoming the first woman to climb the iconic Mount Assiniboine (3,618m). She also climbed seven mountains in the Selkirk range, including Rogers Peak and Swiss Peak, which were also the first ascents by a woman. An unnamed summit nearby with three pinnacles was named 'Truda Peaks' in her honour.
Next, she sailed to New Zealand where she made her way, mostly on foot, to the Southern Alps in the South Island. She completed some low-level treks and ventured onto a number of glaciers. After that she journeyed to Australia, Japan (where she hiked and climbed), India, and Egypt before returning to Europe. In so doing, Truda completed her first trip around the world. In 1907, Truda travelled to Japan then to California before making her way southwards to Valparaíso in Chile. From there she journeyed across the continent crossing the Andes and Pampas, again mostly on foot. She once admitted, 'I walk everywhere; I do not care for [horse] riding.'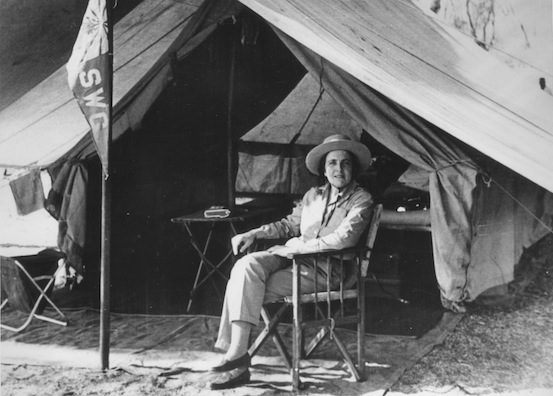 After arriving in Buenos Aires in Argentina, she sailed across the Atlantic Ocean to Africa. Truda travelled to what is now Kabwe in Zambia. Then she walked 550 miles to Mbala at the southern end of Lake Tanganyika. On these long overland hikes, Truda preferred travelling alone and hiring a few local people as porters, guides, or cooks whenever required.
Crossing into German East Africa, now Tanzania, she walked across open plains to the town of Moshi below Kilimanjaro. In conversation with the German commander, he mentioned that Africa's highest mountain, 'had never been climbed by any Britisher, man or woman.' Some days later, Truda began an ambitious attempt to scale the 5,895m-high mountain. With porters and a couple of guides, the party made their way through dense forest. Continuing upwards they crossed moorland and onto the upper reaches of the mountain. After an overnight stay in a cave, Truda carried on alone, because the rest of her party refused to go any higher.
Truda's daring solo climb over snow, ice, and rock, eventually took her onto the crater rim of this extinct volcano. She reached around 5,820m — roughly 75m below the summit. 'My first feeling up there was that of being absolutely on top of the world.' No other person from Britain — nor indeed, any woman in the entire world — had ever climbed so high up Kilimanjaro! Unfortunately, the event wasn't really celebrated, as she was unable to inform many people about her accomplishment. Instead of seeking glory, Truda was often more concerned about just getting on with her next adventure.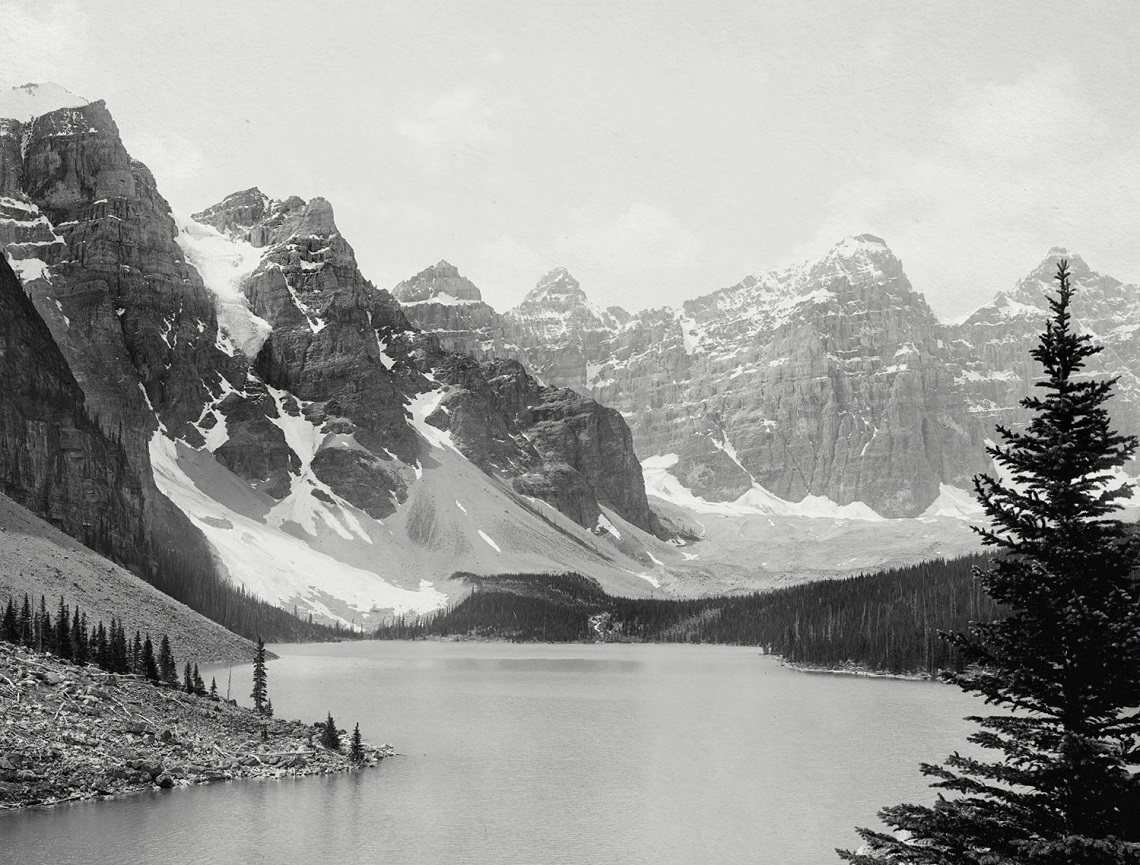 Over the next three years, records of Truda's travels are a little vague but did include visits to both Kashmir and islands in the Indian and Pacific Oceans. In 1912 she returned to Africa and took around a year to complete a 3,000-mile journey from the Niger delta in Nigeria to Mozambique. Truda made the trip on foot, travelling through what are now Cameroon, Central African Republic, the Congo, Uganda, and Rwanda. Certain sections of her journey were through dense forest and swamp, which made any progress very slow. Along the way, Truda had a close encounter with four lions while she was camping but was unharmed. She explained: 'I have been quite close to lions and leopards in the bush but they have never harmed me.'
She travelled down Lake Tanganyika and Lake Nyasa by steamer and local canoe. The long overland journey ended at the Indian Ocean coast at Chinde in Mozambique. On this trip, as on other long journeys, Truda spent some of her spare time sketching, painting, collecting flowers, and taking photographs as well as mending her clothes. She also embroidered and knitted items which she later exchanged for regional artefacts along the way.
From Mozambique, she sailed to Zanzibar and Seychelles before disembarking at Bombay. Truda then made her way to Shimla in the Himalayan Mountains. From there she spent an entire summer walking many hundreds of miles to Srinagar, crossing the 4,000m-high Rohtang Pass. The majority of this journey was above 3,000m, over rugged terrain and in freezing conditions. Truda arrived back in Britain in the spring of 1916 at the height of WWI.
LATER ADVENTURES
As soon as the fighting ceased, Truda made her way to India. She trekked from Naini Tal to Leh in northern India for more than six months, crossing snow-covered passes and following river valleys surrounded by high mountains. It was a testing 800-mile journey. Another trip around the world took place over the following three years, her fifth, although there appear to be some gaps in her exact itinerary. In 1920, Truda climbed Mount Elgon in Kenya and then spent weeks hiking in the Drakensberg Mountains and Zululand. After this, there followed another sea crossing where she visited Western Australia before returning to Britain.
Between 1923-1925, Truda spent more time in India and Tibet. She applied to the British colonial authorities to enter Tibet but was informed that such a journey would only be granted via the state of Sikkim. This didn't suit Truda's plans, so she embarked on a trek through northern Indian valleys. Eventually, she did cross over into Tibet by way of Sikkim and completed an eight-week trek. After a brief return to Britain, Truda was soon on her way again, for her sixth world tour. Once more, details were scantly recorded, but she did visit East Africa, the Middle East, and the Far East, before sailing across the Pacific to the Americas.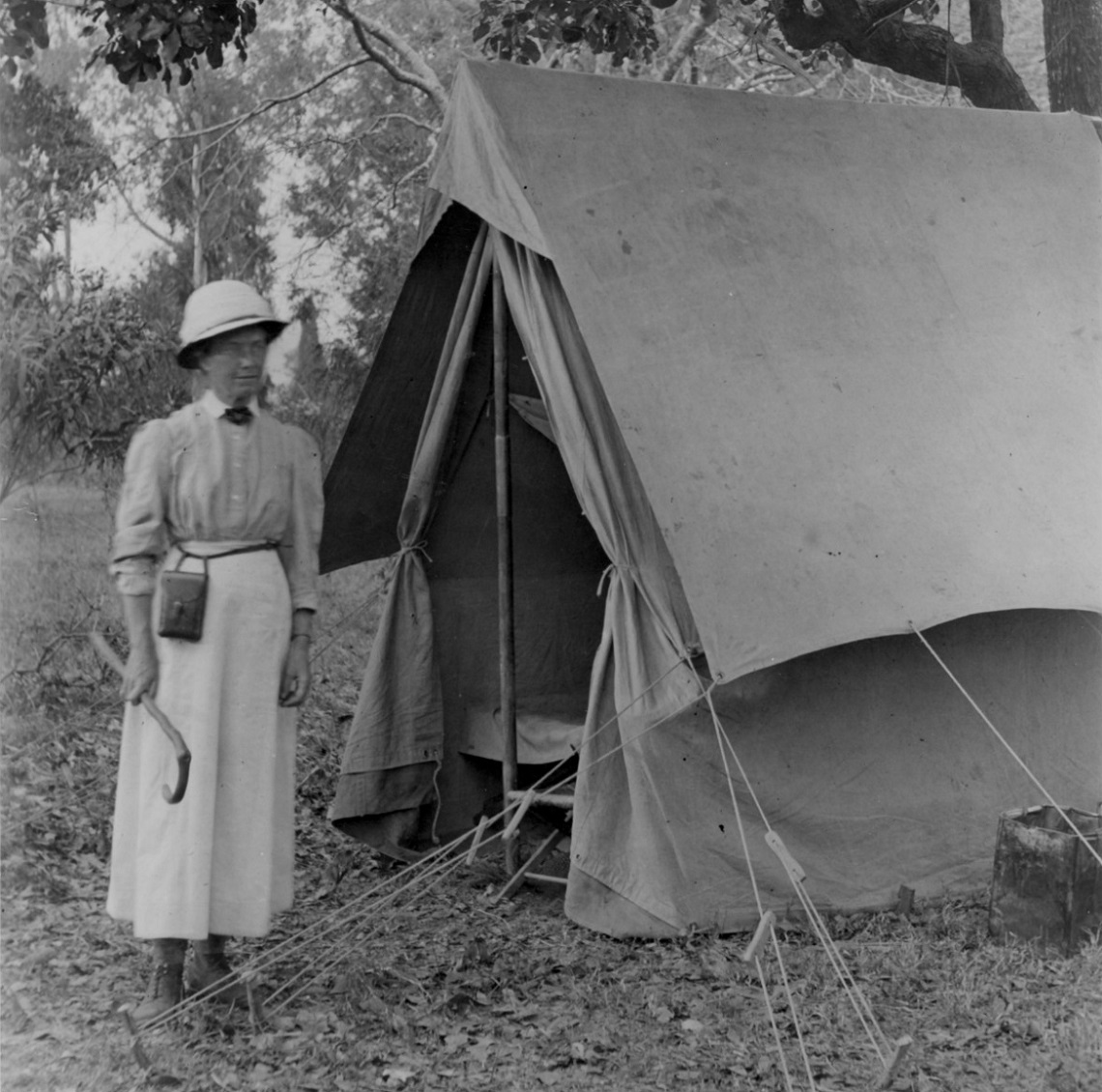 In 1929, Truda was back in the Himalaya, seeking permission to cross the border into Tibet again, but was refused. Her somewhat awkward relationship with the British colonial authorities resulted in them having a secret dossier on her. This document suggested that Gertrude Benham was, 'a bad type of British traveller to be allowed to enter Tibet.' As an alternative, Truda spent almost a year camping in remote locations or living in villages in the Himalayas. After her Himalayan adventuring, Truda completed her seventh journey around the planet by stopping at Hong Kong, California, Peru, and Chile.
Her phenomenal appetite for travel never abated over the years. In an interview on her return, Truda stated she had, 'visited every part of the British Empire, except Tristan da Cunha and a few other small islands'. In 1935, Truda set out on what was intended to be her eighth and final trip around the world. She visited the New Hebrides (Vanuatu), New Zealand, India, and South Africa. Then, Truda travelled overland to the East African coast, where she boarded a ship, destination unknown. At the age of 71, somewhere off the coast of East Africa, Truda died and was buried at sea.
It was the end of a remarkable life, of an adventurer who wanted to experience the splendour of the entire world. As Truda had once admitted: 'I am a lone wanderer…there is nothing to prevent me enjoying…the spirit of wanderlust that has entered my soul.' Truda was a person who had defied the expectations set for women of the time: of homemaking, raising a family, and supporting a patriarchal society. Truda's extraordinary trips remained largely unknown for a long time.
Her incredible life has slowly come to light over more recent times — the journeys of a very exceptional world traveller.
---
WHO'S WRITING?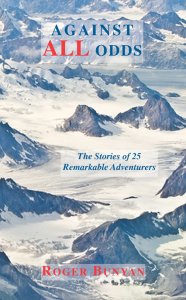 Roger Bunyan has been contributing to the magazine for many years. Always fascinating, insightful, and entertaining, it was only natural that the stories of these adventurers were compiled into a book. Against All Odds: The Stories of 25 Remarkable Adventurers is Roger's first book, and in it, he takes a more in-depth look at the adventurers he writes about in each issue of this mag. The amount of time, effort, and research that he has put in is astounding, and it makes for captivating reading. To get your copy, head on over to www.hayloft.eu.