WANT
HONOR WATCH GS PRO
In a world where a lot of us are overstimulated by the incessant buzzing of our smartphones and scrolling of our Facebook feeds, there's a lot to be said for ditching your tech every now and then and getting back to basics. Leaving all of your distractions behind and heading out into the hills is a liberating experience and one that's worth having regularly.
But the reality is that smart tech can enhance your experience and safety when you head outdoors (try calling for help without a phone!). And for the times when you're not trying to run away from machines, wearable tech is becoming more and more popular.
From your Apple Watches to your FitBits, there's something enticing and intriguing about wearing a device that not only tells the time, but also shows you how many steps you've done, what your heart rate is, or even how you can retrace your footsteps to find your way back to camp if you get lost.
I've dabbled with smartwatches in the past but I've always been put off by short battery lives and ugly designs. Recently, however, I've been wearing the Honor Watch GS Pro. It's a tough wearable that's been designed specifically with adventuring in mind, and it has a load of features which make it an ideal companion for both day-to-day life and for times when you lace up your hiking boots and head off on an adventure.
Most impressive are the watch's 25-day battery life and the 14 military-grade certifications that the GS Pro's been built to conform with. Among these are the device's ability to withstand temperatures as high as 70C and as low as -40C as well as complete weatherproofing and functionality in a variety of other extreme environments.
To help keep you on track and safe in the outdoors, the watch comes GPS enabled and will allow you to find your way home with Route Back navigation; it'll keep you informed of the weather with severe weather warnings, sunset and sunrise times, and even tidal phases should you need to know. It links up to the handy Huawei Health app on your phone so you can see all of your stats at a glance, and this app works on both Android and iOS, which is a big win. The watch looks as tough as its military credentials would have you believe, and there's a reassuring weight to the GS Pro's case.
It's available in three colours (Marl White, Charcoal Black, and Camo Blue) and there are plenty of straps to choose from. Amazingly, it's only £159.99, which is a great price for a device of this quality.
£159.99, www.hihonor.com
---
NEED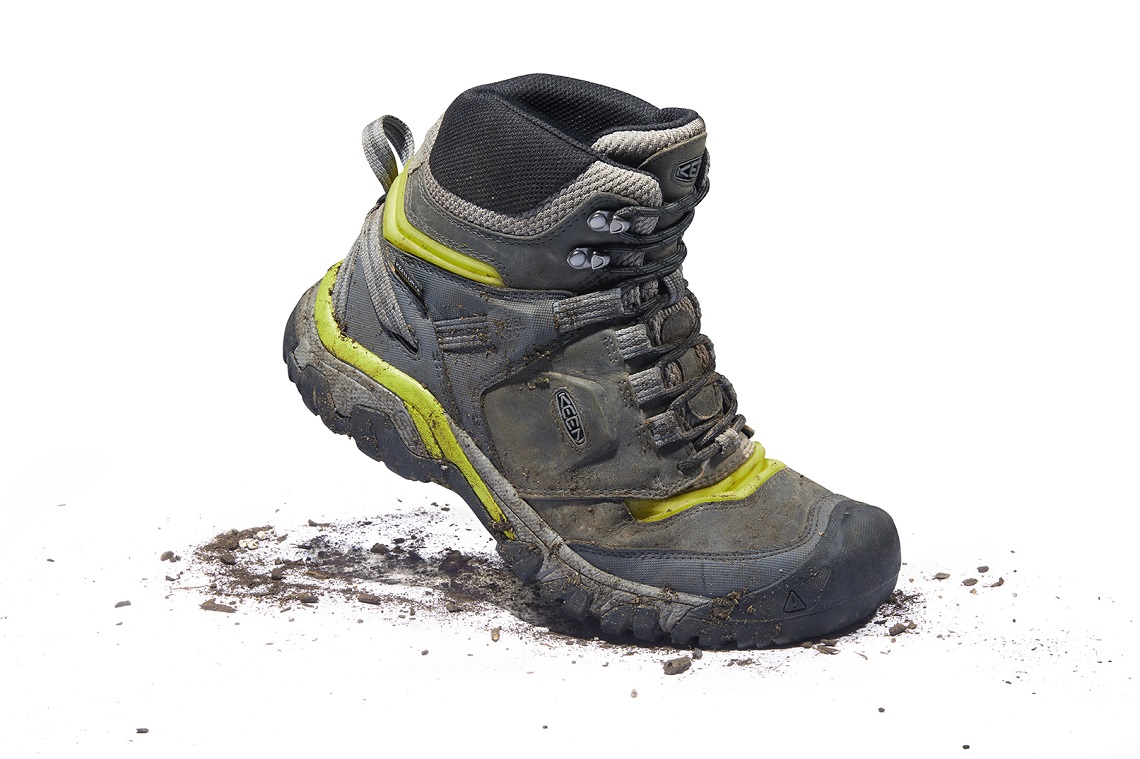 KEEN RIDGE FLEX WATERPROOF HIKING BOOTS
Should you pay more attention to how energy efficient your hiking boots are? American outdoor footwear manufacturer Keen reckons so. You see, while you may put in countless hours trekking in the hills over the summer, you're only going to perform as well as the boots keeping you in contact with the ground.
Too stiff and you'll waste valuable energy as you work against them on the trial; too much flex and your boots will develop noticeable creases over time. The energy you expend on hikes will begin to create tears around the toe joints, leaving you heading to the shops to buy a new pair.
The idea behind Keen's Ridge Flex Waterproof hiking boot is that the flexibility of the upper across the toe joint echoes the function of your toes, working with the movement of your foot rather than against it and doing away with the stiffness that you usually find in this area. Employing an action much like the bellows of an accordion, Keen's innovative Bellows.Flex technology uses thermoplastic polyurethane (TPU) inserts across the toe crease that compress and flex with each step taken, allowing the boot to move with your foot.
Thhere are two benefits to this: firstly, the inserts allow you to put down more power with each step, making hiking less tiring and more energy-efficient (independent testing suggests Bellows.Flex-equipped boots require 60 percent less energy to bend compared to competitors). Secondly, it helps to prolong the life of the boots by replacing previously stiff sections, which are more likely to bend, and therefore stress and fail over time.
The Ridge Flex also features rugged 5mm lugs, to keep you sure-footed in wet mud or loose shingle; an underfoot shank, to provide protection and stability during hikes, and a KEEN.DRY membrane, to provide water-proofing on those wet days in the mountains or if you find yourself fording any streams.
Can you feel the difference with a pair of these on your feet? Absolutely. These boots are super lightweight and comfortable to wear (so much so I forgot to take them off) while offering the kind of support you'd expect from a well-made hiking boot. The Bellows.Flex definitely counters that unmistakable Frankenstein gait that comes with a new pair of boots, too, making them feel like a pair of old faithfuls straight out of the box.
£154.99, www.keenfootwear.com