Located in the Hochschwab Mountains of Austria's Northern Alps, Green Lake is possibly one of the strangest, most bizarre natural sights we think we've ever seen.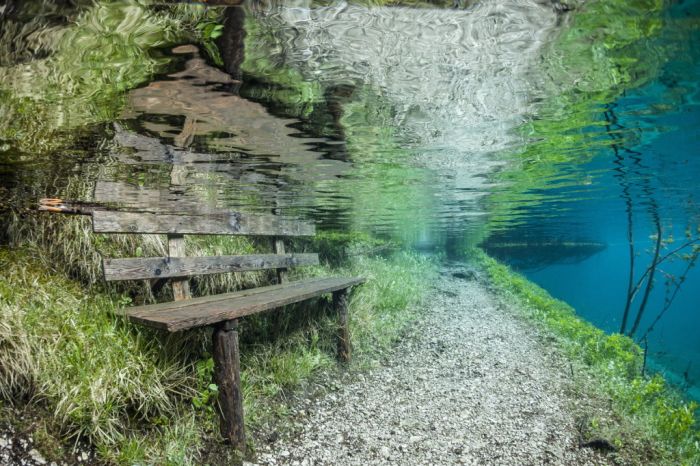 By winter the area is completely dry and is recognised as a stunning hiking spot, but in the summer months the snow and ice from the surrounding mountains starts to melt turning the spot into a lake.
Water levels have been known to rise to over 10 metres in the warm summer months leaving hiking tracks, benches and even trees completely submerged.
Divers often head to Green Lake in the summer to discover the surreal underwater world complete with fish, roads and bridges. Whether diving is your game or you prefer hiking, this would certainly prove to be an interest place to check out…