If you haven't already heard, Belize is fast becoming Central America's hottest adventure travel destination, thanks to its world-class water activities, incredible jungle trekking and sensational new sea kayaking event due to take place this May. If you're looking for a rewarding adventure destination, that offers the opportunity to take a closer look at a nation's culture, while still getting your adventure fix, then Belize is the destination for you.
We've already taken a look at all the adventurous activities you can do in Belize, so now we've teamed up with the Belize Tourism Board to explore exactly what makes the country such an incredibly rewarding place to visit in 2019.
There's an abundance of unusual wildlife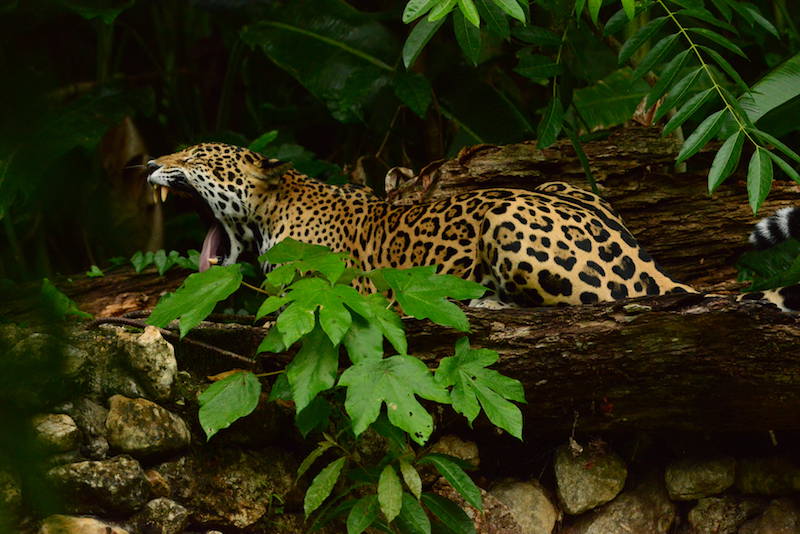 There's something extra exciting about an adventure that offers the chance to get up close and personal with wildlife you've only ever seen on TV before. Belize's lush rainforests, rivers and lagoons provide the ideal habitat for some unique endemic species, and it's relatively easy to catch a glimpse. Head on a kayaking adventure to Placencia Lagoon, home to manatees, saltwater crocodiles and dolphins, and you can even snorkel among whale sharks here during the months of March, April and May.
In terms of marine life, you really are spoilt for choice. Snorkelling on the Belize Barrier Reef will bring you face to face with an incredible variety of tropical fish, as well as sea turtles, eels, stingrays, reef and nurse sharks and a dazzling display of colourful coral. Meanwhile, Cockscomb Jaguar Preserve is home to Central America's only surviving population of jaguars, although you'll be more likely to spot the tropical birds and iguanas that reside here.
To get as close as possible to the action, stay in a jungle lodge and wake to the sounds of howler monkeys echoing through the rainforest. Bird-watchers will be in heaven with a cacophony of beautiful birds filling the forests with song and showing off their colourful feathers.
There's ancient history to discover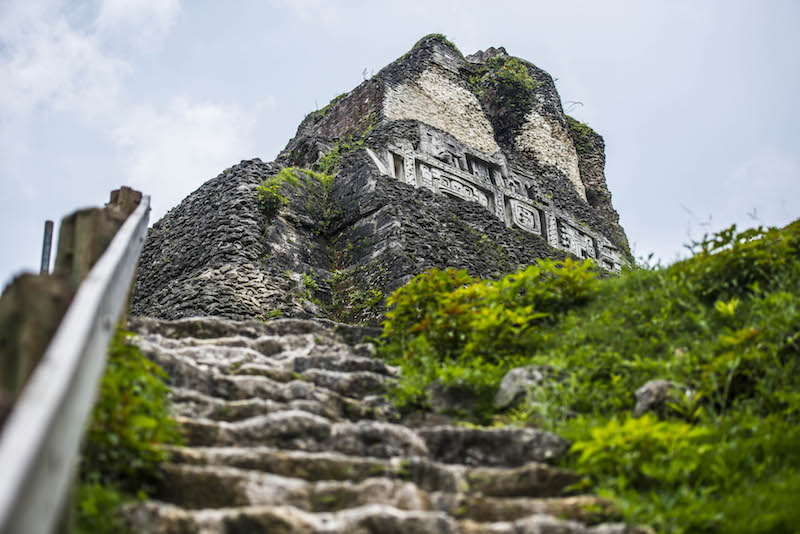 Being tucked beneath Mexico and just along the coast from Chichen Itza, an ancient Mayan site and one of the new Wonders of the World, you can be sure that the many ancient sites found in Belize are just as breathtaking. Belize was once home to over two million Mayans, who have left behind incredible temples and remnants of their lives that are fascinating to explore. The best part is that many of the ancient sites are found deep in the jungle, and require a rainforest trek or adventure-packed boat ride to reach them.
Embark on an intrepid expedition to Lamanai via a boat ride along the New River, where you can spot plenty of exotic animals. The high temple offers a sensational panoramic view from its summit, while the jaguar temple features a stucco frieze of a jaguar. For the best views in Belize, head to the Xunantunich site, where you can climb el Castillo – the second tallest structure in Belize – and enjoy views all the way to Guatemala.
Even the vast network of caves in Belize offers insight into this fascinating ancient civilisation. Head for a caving expedition to the Actun Tunichil Muknal Cave, where the glittering calcified remains of a skeleton can be found, surrounded by relics from the Mayans sacrifice rituals.
The culture is incredibly varied, and the locals will treat you like family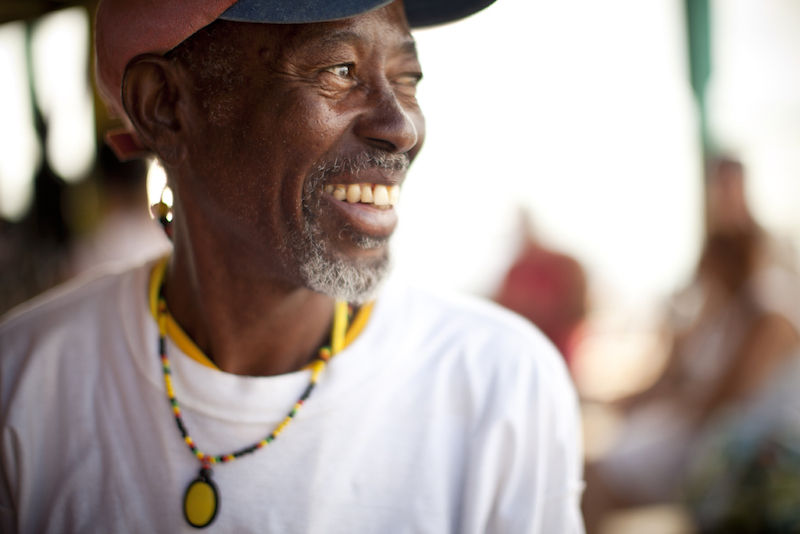 The majority of Belizeans were once Creoles, descended from African slaves, making up 75% of the population. Nowadays, due to emigration from neighbouring countries, the population is made up of a big percentage of Latin Americans, as well as Creoles, original Mayan descendants and Garifuna – descendants of shipwrecked slaves and Antilles islanders, who were deported to Central America in the 1730s by the British.
Due to its proximity to the Caribbean, there's a heavy Caribbean influence in the laid-back way of life here. The relaxed Caribbean vibes of the coast mingle with the adventurous soul of the inland jungle to create a blissed-out yet spirited way of life you can't help but embrace.
A great opportunity to get an insight into Belizean culture and traditions is by visiting the country during the BTB Love Belize Sea Challenge, taking place from 22 May 2019. It's a gruelling competition in which teams paddle their way along the coast of Belize, from Punta Gorda in the south all the way up to the border with Mexico. It coincides with Commonwealth Day on Friday 24 May, a major national holiday for Belize, and as the race moves along the coast, it will come alive with music, dancing and cultural festivities as spectators cheer on the competitors and locals turn out in their droves to celebrate with traditional food and activities.
Watch the race pass through Dangriga, home to Garifuna and native Caribs, bringing an eclectic blend of African and Caribbean music and traditions to the area. I can guarantee you'll find a lively and infectious atmosphere.
The food is to die for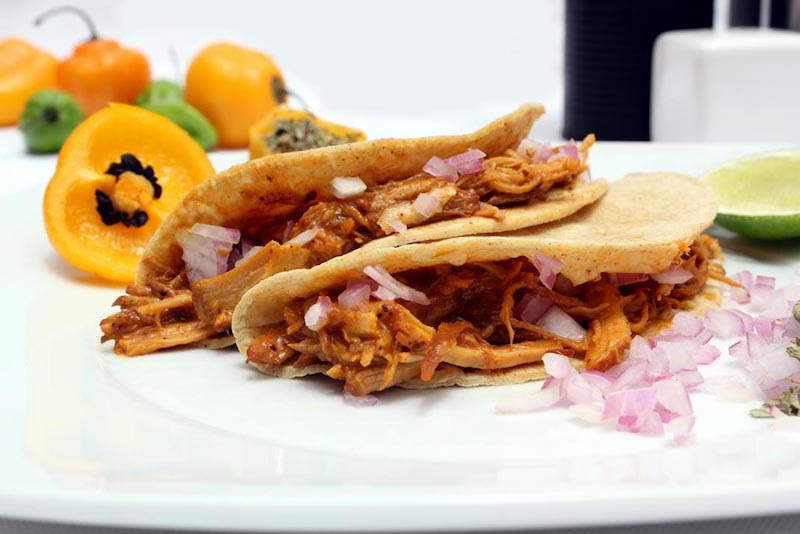 With such an mix of cultures, you're sure to find an eclectic blend of influences in the local cuisine. A melting pot of Latin American, Caribbean, Mayan, British and African influences brings the most mouth-watering array of fares.
For a taste of the ancient civilisation, try the cochinita pibil, a dish originating from the Mayans with marinated pork, slow-roasted to the point of perfection. The Mayans used earth ovens to get their pork nice and tender, but these days it's wrapped in foil and roasted in a regular oven.
Ceviche is a great option for the seafood-lover and comes from Latin America. Seafood is marinated in lime juice and other ingredients and allowed to sit while the lime juice 'cooks' the fish. It's popular with locals, not to mention delicious!
Want to have your own adventure in Belize?
Want to know more about 2019's most fulfilling adventure destination? Check out our full adventure travel guide to Belize, or visit the official Belize Tourism Board website.