The Berghaus Tower Jacket uses the first new three-layer waterproof fabric that the brand has launched in 15 years, and it appears to be doing a cracking job…
www.berghaus.com | £250
Introduced earlier this year, Hydroshell was Berghaus's most successful fabric launch ever, and the company has now added two new fabrics to the Hydroshell family. One of them is the 3L Hydroshell Elite Pro, the first new three-layer waterproof fabric that the brand has launched in 15 years, used by the women's garment we have on test here, the Tower Jacket.
I really like this jacket. It's seriously tough and durable, using a heavier weight of the fabric in high friction areas for protection against rucksacks and wear and tear. Berghaus describes it as a four-season jacket, and I'd definitely feel happy trusting it in the worst conditions. It has a helmet-friendly hood with a seriously stiffened peak.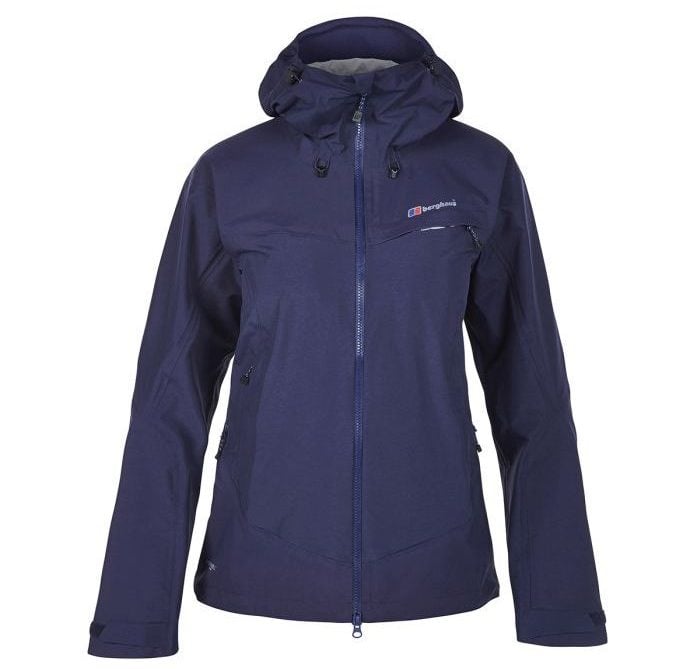 There are two large main pockets; a small internal chest pocket for valuables and another small chest pocket on the outside. There are zips for added ventilation on each side of the jacket; the spacious Velcro sleeves can be easily rolled up to let more air in, and the main zip is two-way, which has lots of benefits, one of which being that you can let more air in.
The fabric has an anti-odour backer, great for long days out when you're working hard, and the hem is easy to adjust with one hand. While it's not the lightest jacket on test, focusing more on durability, it's still only 510g (size 12) and won't take up too much room in a pack. It comes in two colour options, including dark green (officially teal) which I love. Another great jacket from Berghaus.
Berghaus Tower Jacket Verdict
The Berghaus Tower Jacket is a tough jacket that will stand up to the worst weather.