As the UK's largest Area of Outstanding Natural Beauty, it's no surprise the Cotswolds are rife for exploring on foot. This stunning little slice of countryside is known for its distinctive limestone escarpments and rolling green hillsides, complete with a smattering of charming thatched roof villages. It's the perfect place for a long ramble in the great outdoors, especially if you like yours bookended by a stop in a good old-fashioned pub. And this selection of Cotswolds walks certainly do just that.
We teamed up with the folks over at Regatta Great Outdoors to bring you six of our all-time favourite Cotswolds walks, for pretty-as-a-postcard scenery. Regatta has been providing fantastic value kit to outdoors enthusiasts for decades, with a full range of waterproofs that are the perfect companion to countryside walks here in the UK.
Check out the brand's full collection here.
Broadway Tower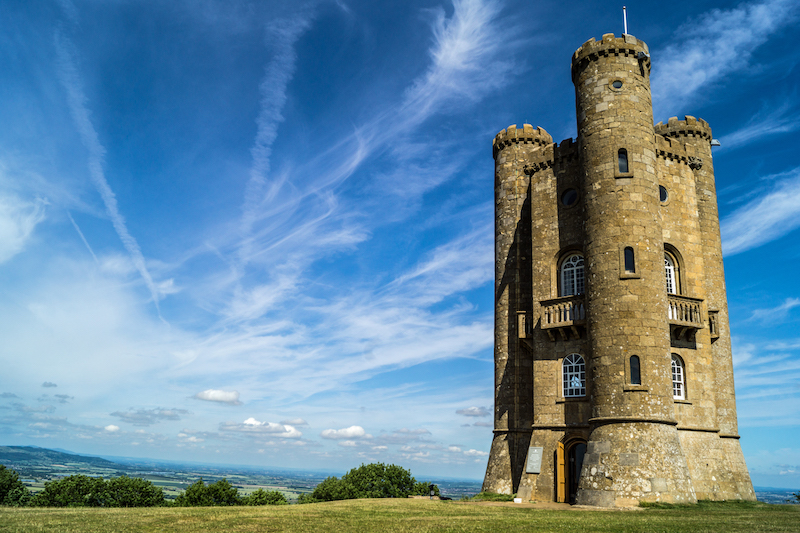 Possibly the most famous of all the Cotswolds walks, this circular loop takes in the historic and beautiful town of Broadway, as well as Broadway Tower, perched high up on the hill with sensational views across the Severn Vale and into Wales.
The walk begins on Broadway High Street, where you'll have chance to admire classic Cotswolds architecture, before heading up through the quiet fields and quaint country lanes to reach the tower. Here, at the second highest point in the Cotswolds (312m), you'll be able to soak in the views before heading back along the Cotswold Way and into Broadway.
Otmoor Nature Reserve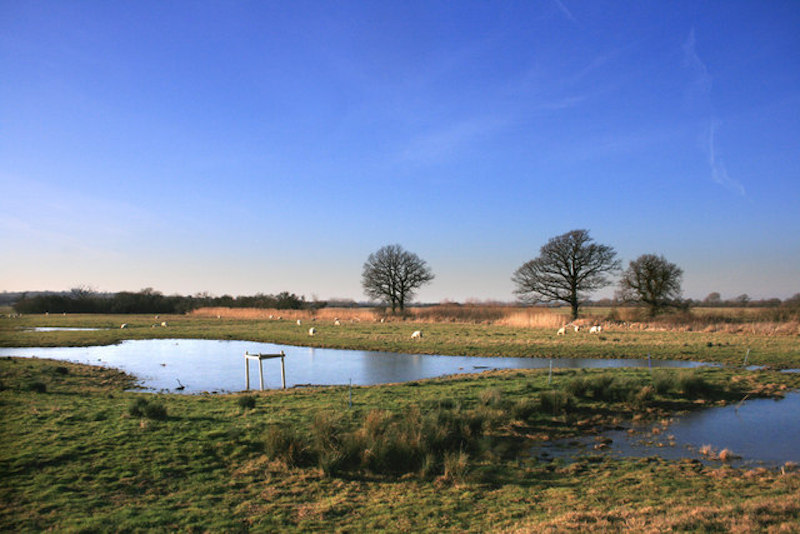 Avid bird-watchers should head straight for Otmoor Nature Reserve, where a six-mile ramble through wildlife-filled wetlands awaits. Begin the walk at the nature reserve's car park, where you'll follow the main path into the reedbeds. During spring and summer, you'll see unusual birds such as redshanks and lapwings wading gracefully here, while in autumn and winter, returning starlings put on an acrobatic show.
You'll also pass by the Wetlands Watch for elevated views of the reserve, before picking up a portion of the Oxfordshire Way. En route back through the reserve, keep an eye out for the RSPB's Lizard Lounge – a collection of natural items that provide the ideal basking spot for common lizards and grass snakes.
Cleeve Hill Ring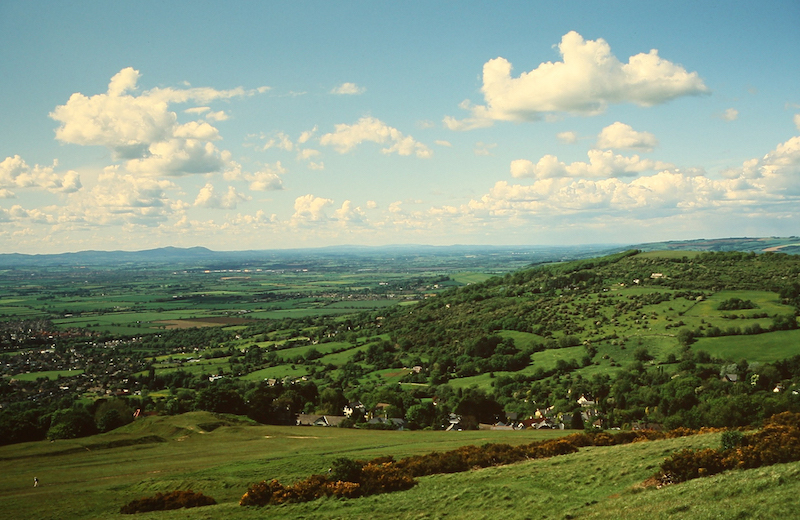 This popular loop gives you the chance to immerse yourself in the limestone grasslands and magical woodland that make the Cotswolds such a gorgeous place to be. The six-mile circular walk begins at the quarry car park and picks up the Cotswold Way, with pretty views of Winchcombe nestled in the valley on your left.
You'll continue along trickling streams and through fairy-tale forests before climbing Cleeve Hill (330m) and heading back through to Common to re-join the Cotswold Way. This should take you all the way back to the quarry where you began.
Windrush Way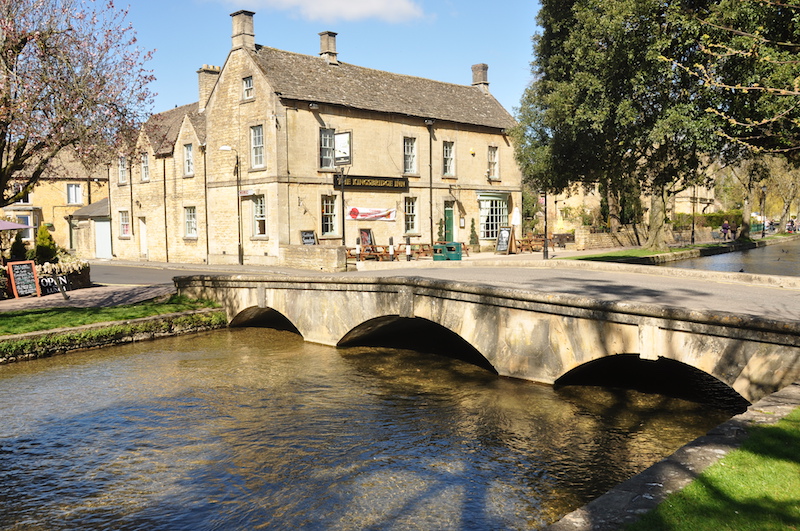 This excellent 13.5-mile linear route traverses some of the most beautiful scenery of the region and makes for one of the most classic Cotswolds walks. You'll begin your hike at the Abbey Terrace in Winchcombe, where you'll wander through the village before joining the Windrush Way signposted footpath.
You'll ramble over hills and past lost medieval villages to reach the charming waterside town of Bourton-on-the-Water, where a riverside post-walk pint awaits.
Rollright Stones Route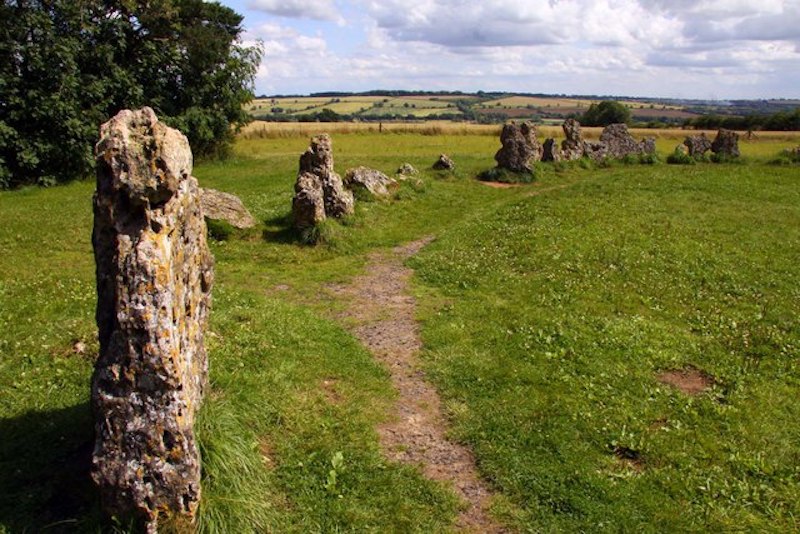 Experience the enigmatic Rollright Stones on a five-mile circular loop from the village of Salford. Check out three groups of prehistoric hilltop stones that all hail from different centuries. There's the tall elongated Whispering Knights, from 3,000BC, the many lichen-covered King's Men, from 2,000BC and even the two-and-a-half metre King Stone, which has presided over the vast sweeping views since 1,800 BC. A great walk for families, there's plenty to discover here, with some excellent spots for a picnic along the way.
Cotswold Way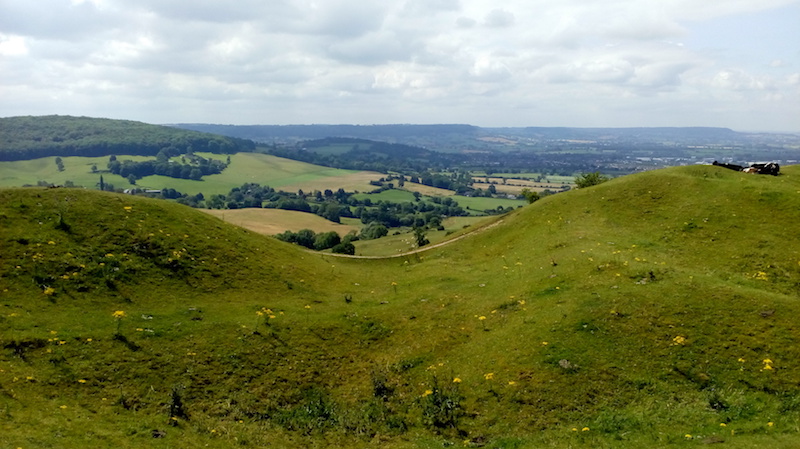 Of course, a list of the best Cotswold walks could not be complete without its crowning jewel, the long-distance footpath known as the Cotswold Way. This 104-mile trail takes you on a journey through the heart of the Cotswolds, taking in vast escarpments and chocolate-box villages along the way.
It begins in the old market town of Chipping Camden and winds up in Bath, but if you don't have time to walk the whole thing, it's definitely worth walking a section or two. Other walks in this post, such as the Cleeve Hill Ring and Broadway Tower Loop, use a portion of the Cotswold Way, so check them out if you want a little taster of what this long-distance trail has to offer.
Cotswolds walks: what to pack
As with any day-hike in the English countryside, you'll need sturdy walking boots, plenty of good quality layers, and of course, those all-important waterproofs, just in case.
Much-loved British brand Regatta has been providing quality waterproofs to ramblers since 1981, offering excellent value to anyone wanting to explore more of the outdoors. With dozens of styles to choose from for men, women and kids alike, you'll find everything you need to keep the wet weather at bay.
Much of Regatta's waterproof kit features essentials such as storm flaps, a breathable Isotex membrane and a durable water repellent finish, so you can rest assured that you'll be well covered.