If hiking is your "thing", your passion or even just a well cultivated interest, then Sydney will be sure to impress with its abundant range of carefully maintained, serviced and outright stunning hiking trails.
Sydney's coastline, harbour and iconic mountains represent some of the most beautiful and environmentally diverse areas in the world. Great effort and consideration has been applied to promote safe public access to enhance and encourage the appreciation of Sydney's pristine natural bounty and important cultural heritage.
Boasting some of the most breathtaking vistas in Australia, the NSW coast and hinterlands contain not only a variety of stunning and diverse natural ecosystems but also a rich cultural heritage. Carefully preserved and presented, the story of Australia's indigenous past and colonial beginnings is told through physical landmarks including hundreds of heritage buildings, aboriginal rock carvings and sites of cultural significance such as middens.
Depending on your level of fitness, time restraints and interests, there is literally a walking trail to suit every taste, from short urban coastal walks amongst the extensive parklands and bush around the harbor, to week long treks in the many National Parks and reserves, there is even a walking chocolate tour of the city itself!
Manly to Spit Bridge Scenic Walkway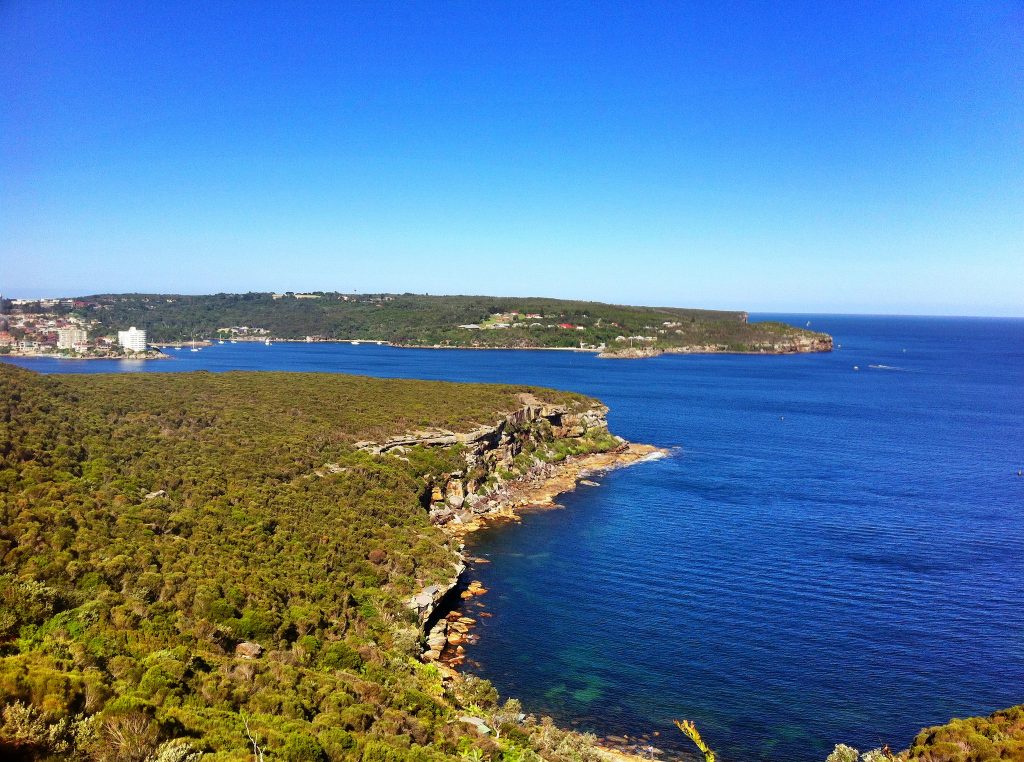 Photo: Jeff and Neda Fields
The Manly to Spit Bridge Scenic Walkway is a 9.1 kilometre walk featured in most guide books as one of the best hikes in Sydney. With public transport located at either end this classic bushwalk captures many diverse elements of the harbour's many bays, beaches and bushland areas. Whether completed as a full day's hike or broken into shorter walks this track is clearly signed with plenty of convenient facilities including cafés, toilets, water stations and barbecues. Many points of interest are marked along the way, including natural and historical features. Easily completed in three hours, this hike is certainly a favourite for locals and visitors alike.
Blue Gum Walk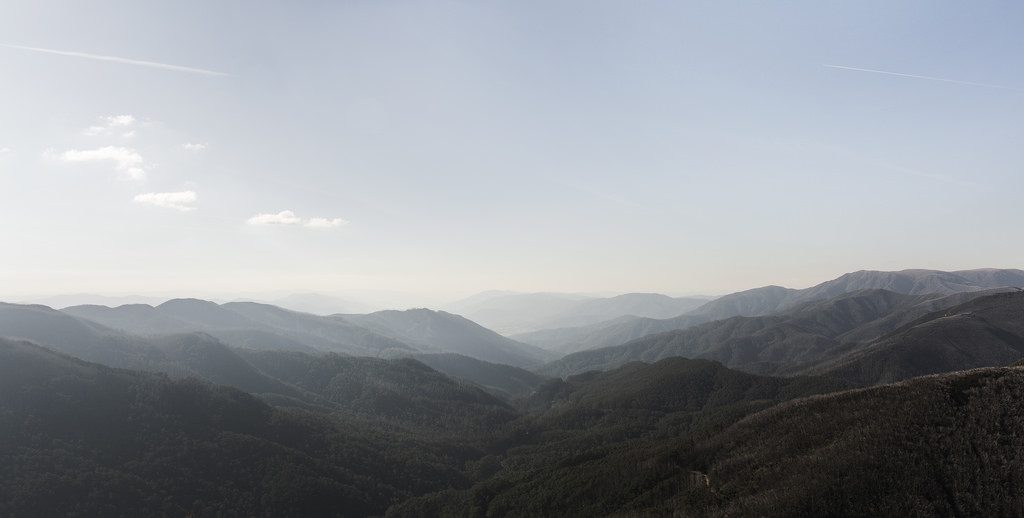 Photo: Daniel Walker
The Blue Gum Walk, located in Hornsby is a local's favourite, this 4.2km circuit walk skirts the base of Joe's mountain and takes you through a rare pocket of Sydney Blue Gum forest. With several creek crossings and waterholes this medium level hike presents a captivating glimpse of Sydney's natural bushland. Wildlife is abundant and while the views are not breathtaking it does provide undisturbed natural beauty right in the heart of suburbia.
Royal National Park Coast Track

Image from Sydney Coast Walks www.sydneycoastwalks.com.au
The Royal National Park Coast Track or as its commonly known "The Coast track" is truly a thing of wonder and beauty and undisputedly one of the best hikes in Sydney. Said to be on every serious hikers bucket list, this well maintained trail stretches from Bundeena to Otford, over 27 kilometers of raw rugged coastal beauty. Combining magnificent views of the ocean, cliffs, beaches and escarpments with pristine coastal terrain, this hike is truly feast for the senses. With several convenient camping grounds along the way this is often popular as a two day experience, this trail becomes especially popular during the annual whale migration months.
The Overcliff – Undercliff track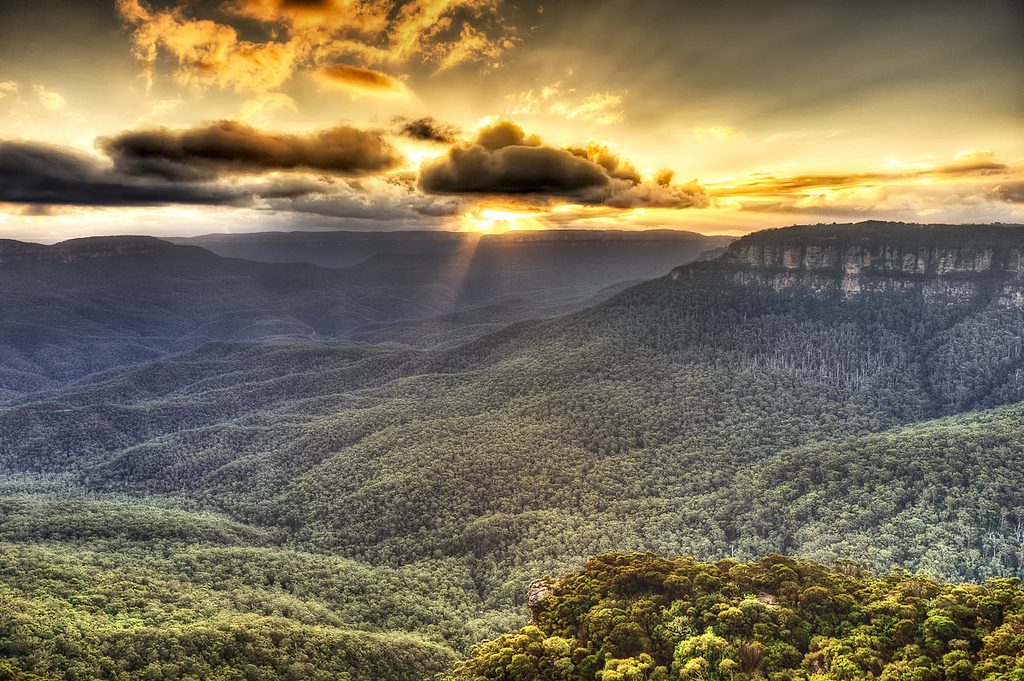 Photo: M Norris
The Overcliff – Undercliff track located near the Wentworth Falls on the escarpments of the Blue Mountains to Sydney's west is a literal hikers dream, there are a maze of tracks around the top of Wentworth Falls, and you can mix and match depending upon the level of difficulty and length you require. The rugged natural terrain is comprised of diverse ecosystems including swamps, heaths and lush rainforest, with spectacular views across Jamison Valley. The walk has a lot of steps and runs beside fenced cliff edges, so walkers will need to be fit and comfortable with heights.
The Blue Mountains National Park offers an abundant array of hikes in varying difficulties, each offering an individually rewarding experience. Selecting the best hikes in Sydney is a daunting task, from mountain to coast you are spoilt for choice and the care in which each track is proudly maintained and presented reflects the obvious pride this spectacular state has. Ranging from lush blue gum bushlands, to ancient rainforests, craggy coastal highlands, pristine natural waterways, endless undeveloped coastline and superbly maintained coastal parks and harbour lands, Sydney is a city designed for exploration. Whatever passage of discovery or physical challenge you desire the extensive network of hiking trails around Sydney are sure to please, Maps are freely available at many locations and even a free App for iPhone and iPad has been made available due to generous funding from the Sharing Sydney Harbour Access Program.
Author:
Milan Budimkic is a passionate blogger with special affection for traveling and home design. He enjoys sharing his tips on these topics. Right now he works for "Blinds Deals" – Australian window furnishings retailer and you should check their website if you are looking to buy blinds online.