Over the ensuing months we are documenting our favourite 100 hikes in the world (first appearing in our 2012 special celebratory edition of Adventure Travel which marked its 100th issue). From exotic walks in the shadows of the world's highest mountains to epic tracks in our own back yard, this is one incredible bucket list that you should start working through immediately. This week look at the beautifully scenic Coast to Coast Walk in northern England…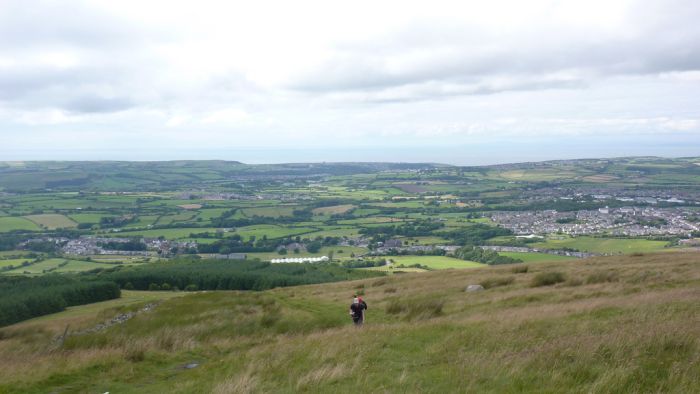 Photo: Andrew Bowden
Devised by hill-walking, guidebook-creating legend Alfred Wainwright, the Coast to Coast walk (C2C) is a 192 mile, two-week route from St Bees Head in Cumbria to Robin Hood's Bay on Yorkshire's east coast. Wainwright recommends that walkers dip their booted feet in the Irish Sea at St Bees and, at the end of the walk, in the North Sea at Robin Hood's Bay.
It passes through the Lake District, the Yorkshire Dales and the North York Moors, so it's not surprising that the path has a total ascent of almost 7,000m, nor that the scenery is renowned for being so varied and beautiful. A cracker.
It'll take you between 12 to 16 days to complete, with a 12-day itinerary making the perfect challenge for serious hill walkers, while longer itineraries allow you to take it at a more leisurely pace. It's tradition to start the walk by dipping your feet in the Irish Sea and then to do the same on arrival at the North Sea.
In terms of accommodation, there are a high standard of hotels and guesthouses along the route to stay in – and it is recommended that you book in advance to avoid disappointment. Tour companies can also provide baggage transfer to save you carrying everything on your back, and there are guided walks of the Coast to Coast trail as well as shorter itineraries that offer shorter trip covering a portion of the route in case you're short on time.