Over the ensuing months we are documenting our favourite 100 hikes in the world (first appearing in our 2012 special celebratory edition of Adventure Travel which marked its 100th issue) and this week's instalment features The King's Trail, one of Sweden's greatest routes.
If you want lonely hiking in a big landscape, northern Sweden is the place to go. The King's Trail, or Kungsleden, is about 275 miles (or around 440km) long.
This is the land of the Midnight Sun and, in the trail's most northern section above the Arctic Circle, Sami territory, where the indigenous people of northern Scandinavia make a living through herding reindeer.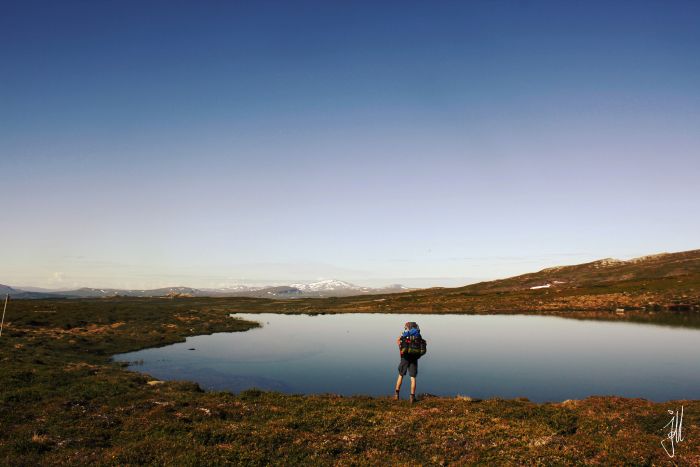 Photo: Joh.sh
You can  take a detour from the King's Trail to climb Sweden's highest peak, Kebnekaise (2,111m), from the top of which you can see 9% of the whole country (er, if it's clear). Plus, you get to pass places with names like Tjaktjavagge and Kvikkjokk and hang out in huts with saunas.
One of the best things about this long-distance walking route is that it's doable no matter what your hiking experience, thanks to the relatively low altitudes and reasonably easy terrain. There are also an extensive selection of mountain huts and emergency shelters along the route, should you choose to make use of them rather than wild camp. This means you can travel with a lighter load and make use of the cooking facilities and top up your food supplies from on-the-go shops. You can even forage wild blueberries along the trail to keep you going.
You'll likely run into some moose and reindeer on your travels, a charming addition to this long-distance route. You can begin either in the North at Abikso or the South at Hemavan, both accessible from Stokholm via plane or train.
The whole trail takes about a month; a week along the most northern section is a popular shorter option.
>>>Click here to see the rest of our pick of the world's greatest hikes…