As we continue to look at our favourite 100 hikes in the world we switch our attention to Slovenia and the mighty Mount Triglav…
At 2,864m Mount Triglav is the highest mountain in the Julian Alps and the highest mountain in Slovenia – it's a whopping 120m higher than any of its neighbouring peaks. It's so important to Slovenians that it's on the country's flag and coat of arms, and most Slovenians see it as a duty to climb the mountain at least once. We see it as a pleasure.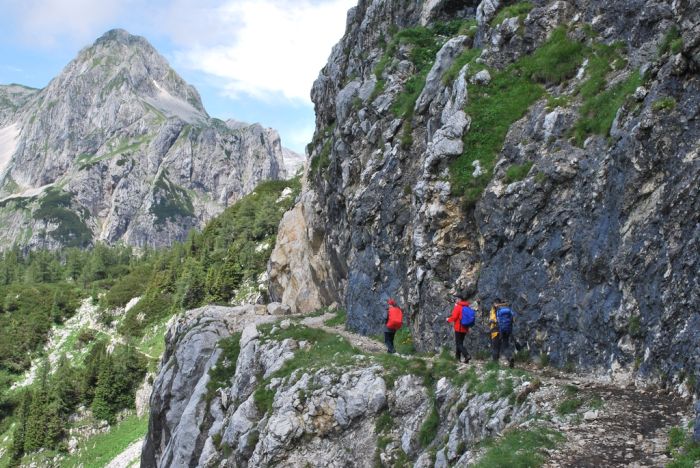 Photo: Domagoj Smoljanovic
Mount Triglav's name might refer to how it looks from the south-east side (tri glave means three heads in Slovenian) or it's comes from a Slavic god of the same name. Either way there are a variety of routes to the top and any will be impressive; the national park that it sits in is also stunning, with lakes, gorges, more mountains over 2,000m and lush green valleys.
A popular route involves about a six-hour hike to the Kredica mountain hut, where you can overnight before an early start and the final 300m or so of ascent using via ferrata. This extra challenge of being harnessed up for the final portion of the hike makes it a popular choice with those who want to up their hiking game without moving on to full-blown mountaineering. Be warned however; it's Slovenian tradition that those who reach the summit for the first time be spanked on the bum by the very ropes you've used to climb. Weird? Yes. A once-in-a-lifetime experience? Absolutely.
The four main routes to the summit of Triglav can often get crowded in summer, as do the huts around the area. In the winter it becomes another proposition altogether and should only be attempted by those who have significant mountaineering experience.