Just as autumn rolls around, many of us are already wistfully dreaming of next year's summer adventures. But when there are low-cost off-season flights to be had to some excellent hiking destinations for winter sun, why wait till next year? Not only will you get a much-needed dose of vitamin D and escape the bleak British winter weather, but you'll also get the adventure fix you've been craving.
We got together with the guys at Klean Kanteen to bring you seven of the best hiking destinations for winter sun. Whatever the weather on your winter hiking adventure, you're bound to need a thermally insulated container to keep hydrated. Bring your coffee to the airport in your new Klean Kanteen TKPro drinks container, and not only will it keep your drink piping hot until security, it will also ensure your water stays icy cold once you hit the trails. Check it out here.
Tenerife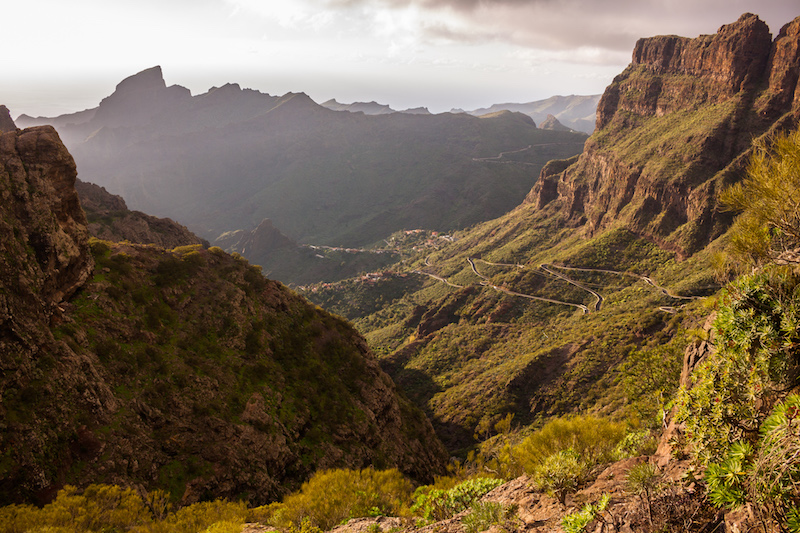 Heading to the Canary Islands to escape the chilly European winter is hardly revolutionary, but what few people know is that the hiking opportunities in this volcanic group are just as prevalent as all-inclusives filled with sun-worshipping Brits.
In fact, Spain's highest mountain can be found here. Mount Teide (3,718m) is the snow-kissed active volcano that dominates Tenerife's skyline and can be summited in a challenging day hike, or two days if you prefer (including a stop at the Altavista refuge). Don't forget that while it's free to climb Mount Teide, you will need to obtain a permit in advance.
Aside from the roof of Spain, Tenerife is home to a myriad of hiking trails that zig zag through volcanic scenery and fairy-tale forests, as well as deep impressive gorges and high windswept cliffs.
Malta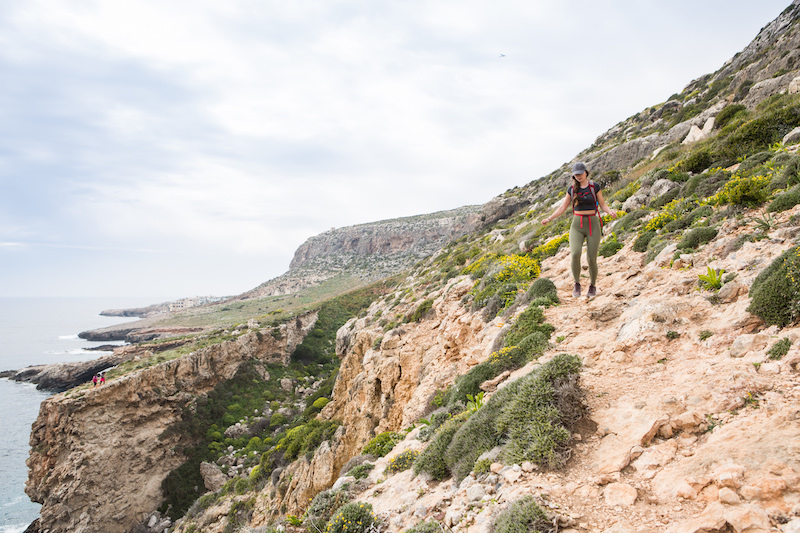 Famed for being one of the most reliably sunny spots in the Mediterranean, the archipelago of Malta also boasts breathtaking coastal scenery and a wealth of wonderful hiking. You may not find soaring peaks in this adventure playground, but what you will find is beautiful stone structures along a stunning coastline, sculpted by the surf over hundreds of years, with an inland terrain awash with vibrant wildflowers.
Its picture-perfect limestone cliffs and vibrant blue skies are the perfect antidote to your winter woes, and with a flight time of just over three hours from London, air fares are usually a steal too.
Costa Rica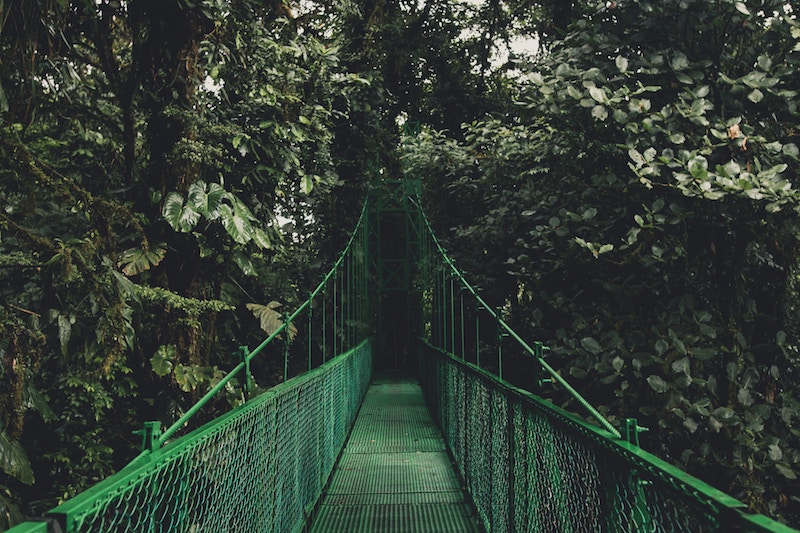 Home to some of the world's most exotic hiking and the catchphrase 'Pura Vida', meaning simple life, Costa Rica is the ideal spot to escape a long and dreary winter. The dry season runs from mid-November to April, meaning you can expect balmy, tropical weather with little chance of precipitation. Wildlife-filled treks through the cloud forest reserve will leave you enchanted, while tackling Tenorio Volcano offers more of a challenge.
While you're there, don't forgo the chance to take a dip in some invigorating hot springs, or head out on a night hike into the rainforest for the chance to spot the more elusive endemic species.
Oman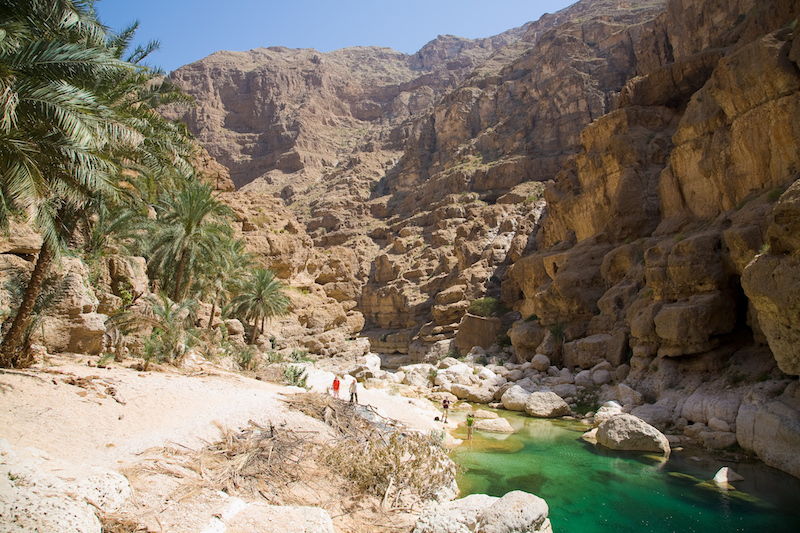 Just like its famous, glitzy neighbours in the UAE, Oman's climate is blisteringly hot during the summer months and much more bearable in the winter, making it the perfect location to ditch the down jacket and hit the trails.
A mountainous landscape means Oman is an often overlooked adventure-lovers dream, whether you're scaling the Mountain of Sun (Jebel Shams) in the gulf region or discovering a desert oasis in Wadi Shab.
Cape Verde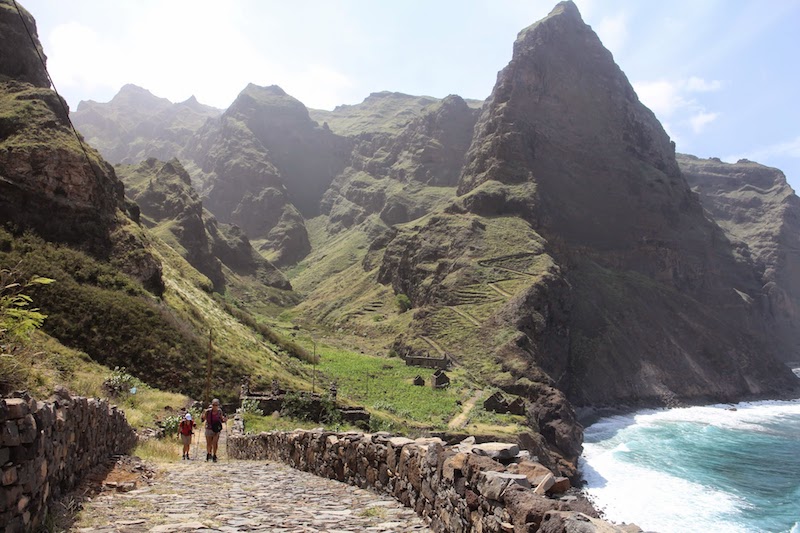 Scattered off the coast of West Africa you'll find the archipelago of Cape Verde, which is made up of 10 volcanic islands known as Africa's Caribbean thanks to year-round sunshine and a palm-fringed coastline. Head to the island of Santo Antao to get your hiking fix, where you can trek through coffee, mango and avocado plantations up to the Cova volcano crater.
Here, you'll find the lush emerald valley laid out before you, with the Atlantic Ocean glimmering in the distance. Elsewhere on Santo Antao, you can find coastal treks to isolated local villages that cling to the mountain's edges as the churning sea froths violently below.
Madeira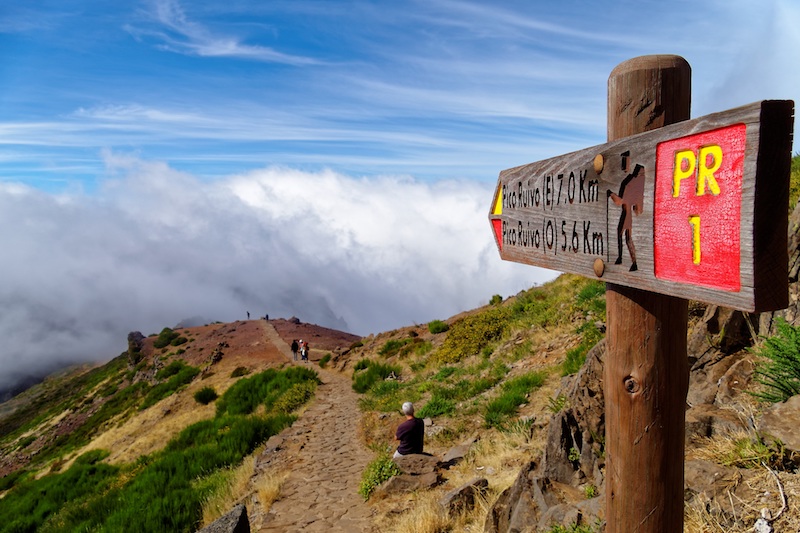 Portugal too has its own little slice of West African magic on the island of Madeira, which enjoys over five hours more sunshine per day than London in December – making it one of the best hiking destinations for winter sun in Europe. This beautiful island is often overlooked for the ever-popular Canaries due to a lack of sandy beaches, meaning the lush volcanic interior blessed with miles of hiking trails has remained virtually untouched.
Check out hidden waterfalls and craters above the clouds on the island's many footpaths – they're known as levadas and range from short strolls along the riverbed to epic treks up to Madeira's highest point at Pico Ruivo (1,862m).
Morocco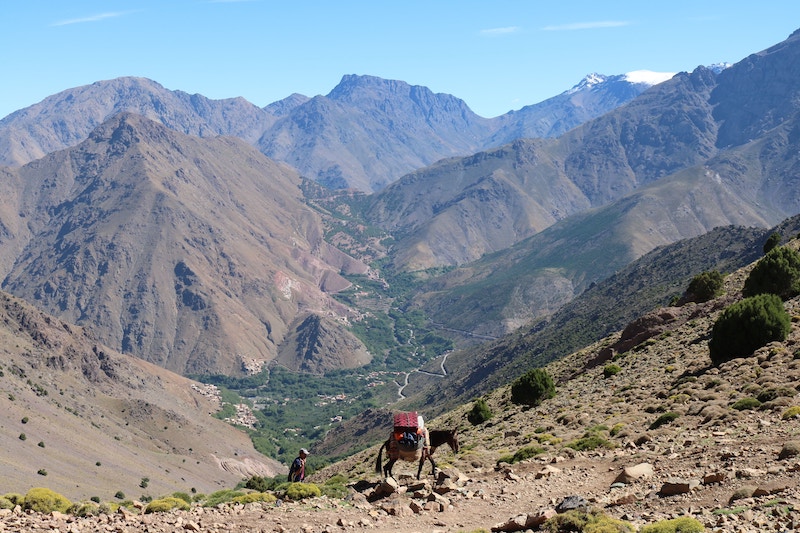 With beautiful blue skies and snow-capped mountains winking in the distance, the Atlas Mountains of Morocco are truly a wonderful place to be in winter. If you keep below the snow line, you'll find comfortably warm temperatures hovering around 20C and spectacular scenery to boot.
An attempt on Toubkal (4,167m) will require and ice axe and crampons between December and March, so you should head south of the Atlas range to the Anti-Atlas and Jbel Sarho if you're desperate to summit something without snow. Here, you'll find a pristine landscape that tourists have hardly scratched the surface of. Alternatively, base yourself in Morocco's stunning Blue Pearl (Chefchaouen) and explore the rolling emerald hillsides and fast-flowing rivers of the Rif Mountains.
Hiking destinations for winter sun: what to pack
After leaving the UK's cold, wet weather behind for sunnier shores, it can be easy to forget the essentials required for hot weather hiking. Many of the locations mentioned on this list have warm climates during the daytimes, with long hours of sunshine, while temperatures can drop quite dramatically at night – especially in winter.
Pack the new Klean Kanteen TKPro and you'll stay hydrated no matter the temperature. Whether you need your water icy cold for a long day on the trails, or a warming cup of hot chocolate to get you through a chilly night in the desert, the TKPro will ensure your beverages hit the spot. Available in various sizes, the TKPro features a plastic-free construction and an integrated stainless-steel cup and cap with a pour-through design.