When you think of hiking in Italy, no doubt an image of the Dolomites springs to mind, a mountain range that has captured the imaginations of adventurous travellers from around the globe, and continues to do so. But the Dolomites are just the tip of Italy's iceberg – there's actually a whole host of exceptional hiking destinations along with the mountains of the north, that offer the same incredible hiking, mind-boggling views and a unique perspective on the Italian way of life.
If you're desperate to tick the mighty Dolomites off your list, or you're looking for your next Italian hiking adventure, then you came to the right place. We've got together with the folks at HF Holidays, a worldwide walking holiday company, to get their thoughts on some of the best and most unique locations to go hiking in Italy.
Dolomites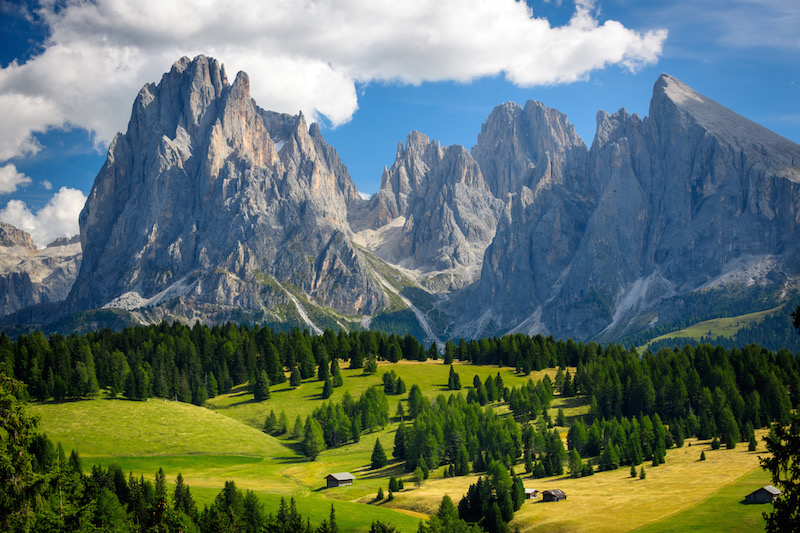 Of course, a list of the best places to go hiking in Italy could not be complete without the heart-achingly beautiful scenery of the Dolomites, whether it's the iconic trio of rock formations of the Tre Cime di Lavaredo, or the deep turquoise waters of Lago di Braies. The dramatic views and sensational hiking in this region earns it a firm place on most hiking bucket lists – and if you've already been, then chances are you'll be itching to get back. Find yourself captivated by the jagged limestone peaks and ethereal alpine meadows as you traverse the most enthralling of mountain ranges.
Amalfi Coast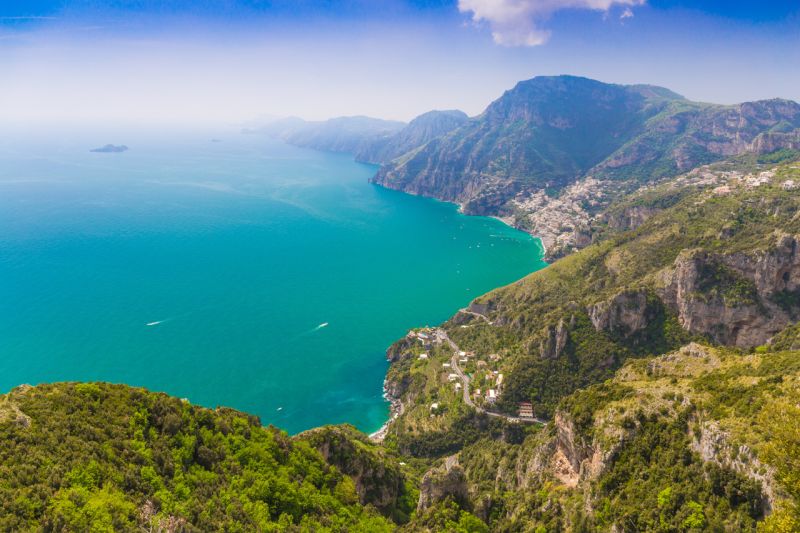 They don't call this little portion of the world 'The Path of the Gods' for nothing. This is one coastal path that's fit for divinity, and if that doesn't convince you to give it a try then sweeping views of the sparkling azure waters glinting in the warm Italian sunshine just might. This stunning little slice of paradise also boasts the nearby Ferriere Natural Park, with its lush woodland trails and abundance of waterfalls.
Cinque Terre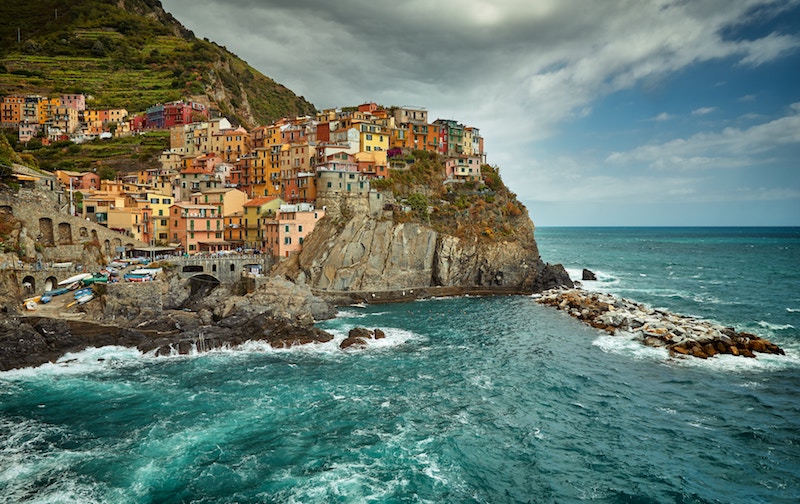 Some of the most authentic hiking in Italy can be found at the enchanting Cinque Terre, five picture-perfect Italian villages strung together by a devastatingly pretty coastal path that hugs the cliffside.
Stunning vistas of the sapphire Mediterranean Sea, terraces of strongly perfumed lemon groves and regular (but essential) stops for some authentic Italian gelato are just some of the things that make walking the Cinque Terre extra special. The path itself offers a little challenge in the form of some steep ascents and descents, and just reward in the form of exceptional views. Not to be missed.
Sorrento Peninsula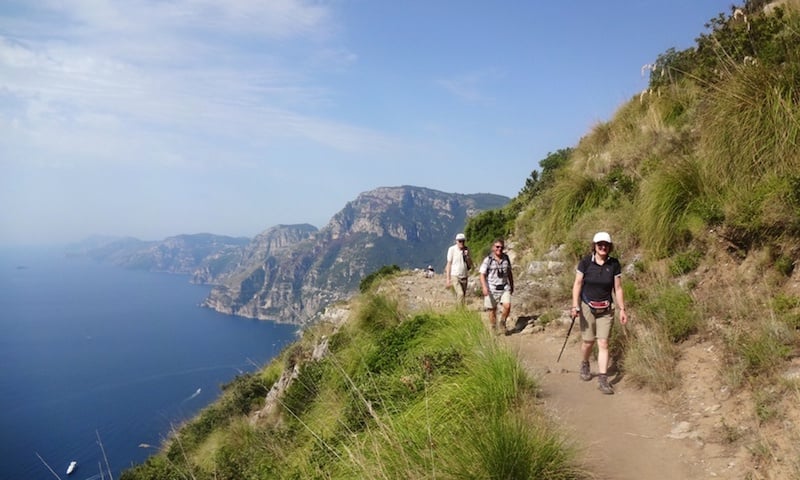 Next door to the stunning Amalfi Coast you'll find the equally attractive Sorrento Peninsula, a haven for coastal cliffside walks among quintessential Italian elegance. Ascend Monte Vico Alvano for sensational views over Sorrento, or follow a route from Fontanelle to Sant'Agata, where you can gaze out at the view over Capri.
The Roman city of Pompeii – buried and preserved in lava after the destructive eruption of Mount Vesuvius – is close at hand for those that also want to dabble in a little sightseeing.
Puglia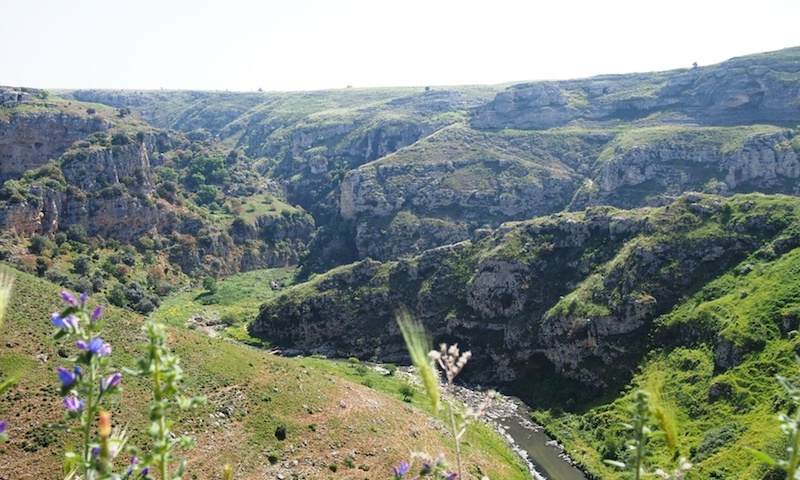 If you really want to head off-the-beaten-path, then Puglia is your best bet. Far south, in the heel of Italy's boot you'll find this undiscovered walking paradise, where intriguing caves, sink holes and ravines are waiting to be unearthed.
Check out the incredible Alta Murgia National Park, a haven for endemic flora and fauna and the Matera gorge, with it's deep crevasse filled with interesting limestone formations.
Tuscany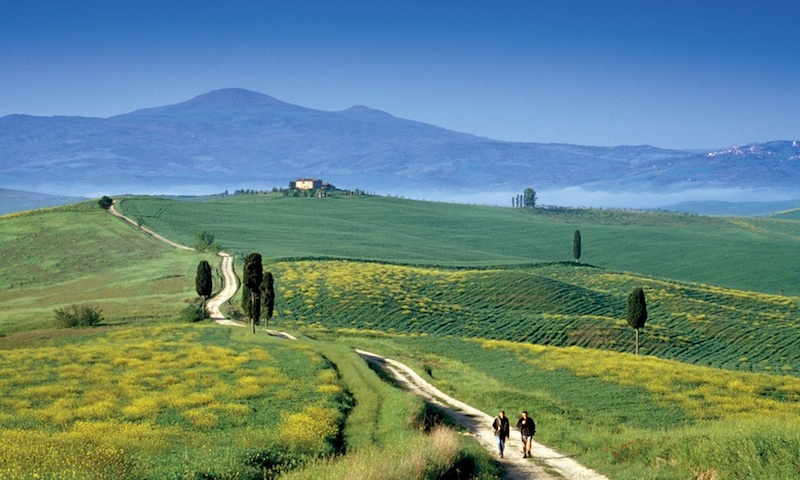 If the word Tuscany brings to mind beautiful green rolling countryside with a plethora of quaint olive groves and picturesque Italian settlements, all bathed in a warm glow of golden sunshine, then you're not far off. This is the perfect place to ramble, enjoy beautiful scenery and walk at your own pace away from the stresses of everyday life.
Among the charming scenery you'll also find natural hot springs in which you can unwind, reams of beautiful vineyards to explore and historic settlements filled with breathtaking Italian architecture.
Lake Garda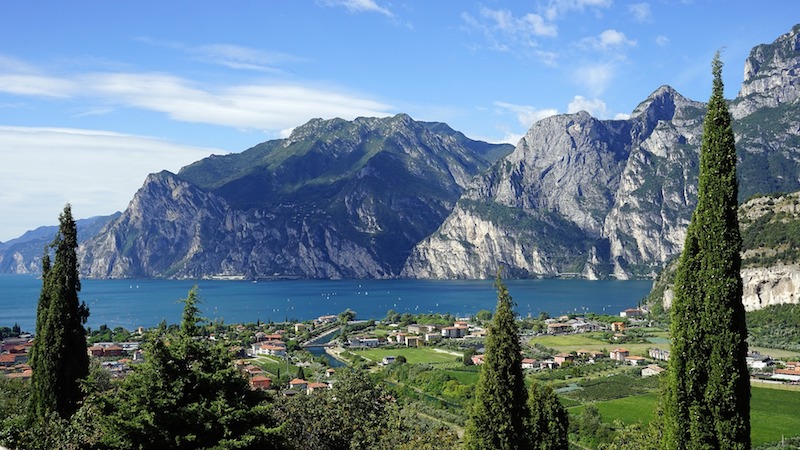 Situated in northern Italy, just shy of the neighbouring Dolomites, you'll find the spectacular Lake Garda, where sparkling turquoise waters are surrounded by pristine granite peaks. This world-renowned spot is known for its association with the rich and talented; it's the place where poets and politicians come to play, captivated by the location and its unending beauty.
Don't miss the Busatte-Tempesta stairway for epic views and nearby Tremosine Plateau for some higher-level hiking.
Piedmont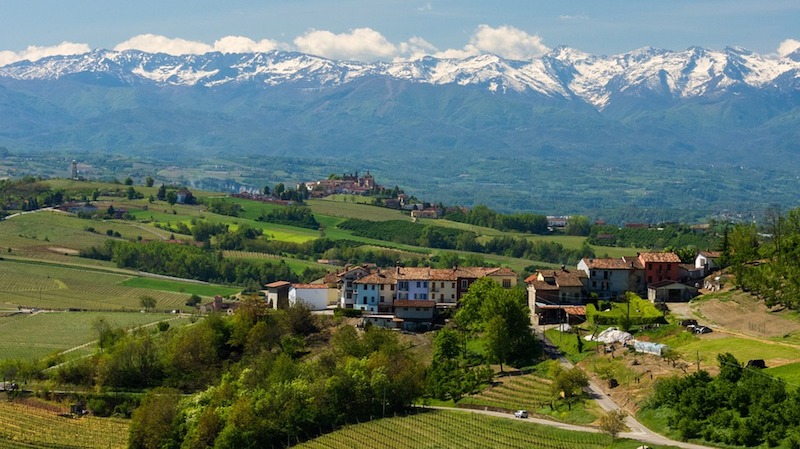 Separating the rest of Italy from the Alps, this province makes the perfect place to go hiking in Italy thanks to mile upon mile of stunning countryside, rich heritage and charismatic traditional settlements. Take a ramble along the Tanaro River, through sleepy villages and picturesque vineyards to reach the medieval town of Alba, famous for its wines and chocolate.
The Langhe Hills offer another great hiking spot, with never-ending ethereal woodland and quaint pastures to explore. Don't forget to end each day by sampling some regional wine – you'll thank me later.
South Tyrol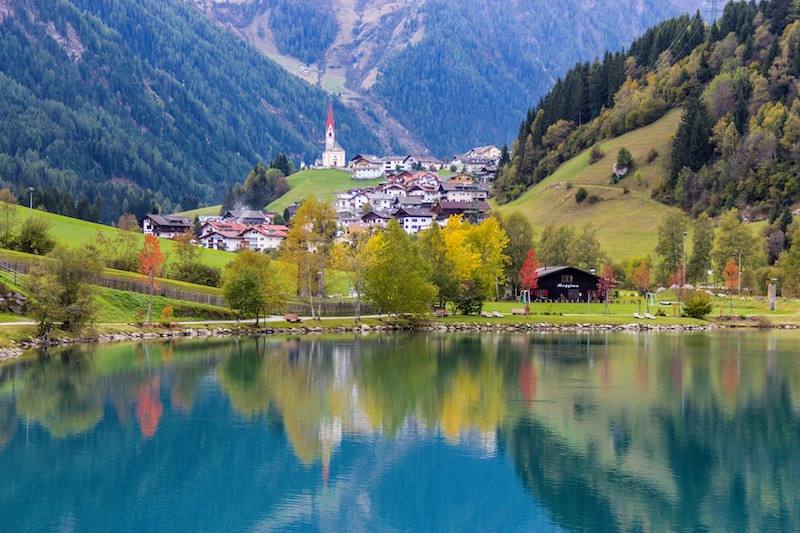 Italy's northernmost province boasts 300 days of sunshine a year and is one of the most stunning places to go hiking in Italy thanks to its spectacular mountain scenery featuring vast glaciers and sparkling alpine lakes. Here, charming Austrian traditions mingle with an Italian influence to bring you the most delightful atmosphere that's best experienced on foot. Don't miss the historic spa town of Merano, known for it's unusual architecture and historic spa.
Hiking in Italy: How to do it
HF Holidays offer incredible walking breaks to all of the above destinations, and it's a great way to take the stress out of your trip. The company will organise all the logistics, including accommodation and transport to and from local walks, with the option to add flights at your convenience.
You'll also have a full programme of guided walks, with two different options per day to choose from, so whether you want the challenge of a longer walk or the option of something less strenuous, you can pick and choose what you fancy on the day. Sightseeing days are also often included to help you get the best of these incredible destinations. Check out their website by clicking here.