Thousands of people climb the UK's highest mountain every year on a number of different routes. Here, Tom Hardie details the one he thinks is best… Ben Nevis via Carn Mor Dearg.
When I think of Scotland, I tend to think of haggis, Edinburgh and Ben Nevis. The main route up the UK's highest peak is long, dull and monotonous. The walk to the summit, sitting at 1,345m, takes you across 10 miles of repetitive, easily-navigable rocky track, and while the Pony Track has some stunning views, its primary purpose is to carry you to the summit in the easiest fashion possible.
Ultimately, there are countless routes up Ben Nevis, from the long, arduous walk, to technical rock and ice climbs. On an early spring weekend with blue skies forecasted, we headed for Fort William to walk one of Ben Nevis's most scenic and accessible routes.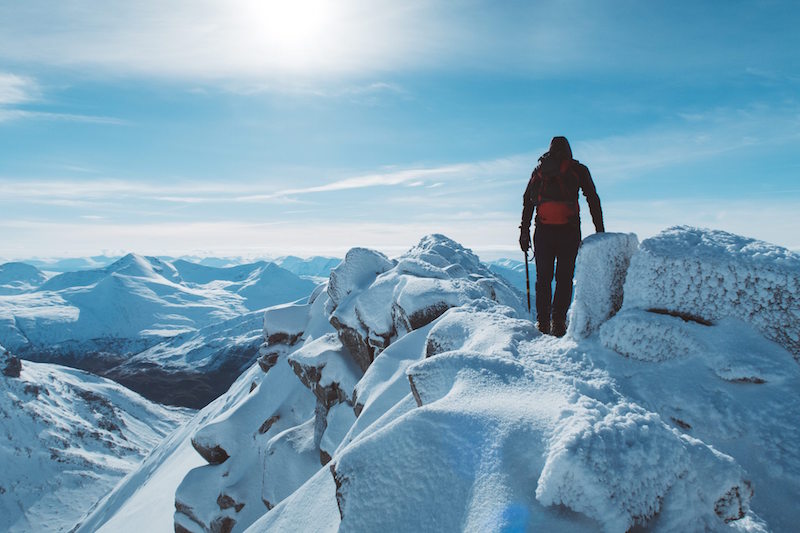 Ascending Ben Nevis from Carn Mor Dearg and across the Carn Mor Dearg Arête takes you east of the summit and across a thin ridgeline away from the crowds. The arête itself doesn't have any technical climbing, but it's little over a foot wide in parts with sheer drops at either side and no protection from the elements. This vulnerable, exposed position leaves you with a completely unbounded view of Scotland's wildest countryside.
If blessed with the fresh, cloud-free weather we had, a blanket of jagged snow-capped peaks cascades as far as the eye can see for the hour or so it takes to cross the arête. It makes for amazing photographs, but proves somewhat of a distraction when concentrating on putting one foot in front of the other, making sure not to trip over and meet a deep ravine.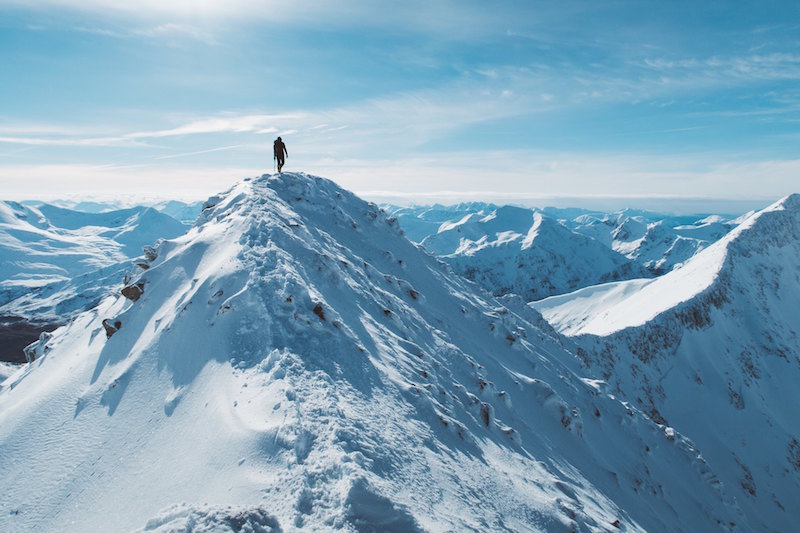 The route is completely achievable for anyone with a couple of winter walks already in the bag and a head for heights. I'd recommend avoiding any days with high winds or rain, and an ice axe and crampons are absolutely necessary when there's snowfall.
What makes the CMD Arête so unique is the rewarding views. These are usually only seen by experienced mountaineers, yet the route itself doesn't require any ropes or actual climbing. This certainly isn't a gentle stroll and there's good reason the crowds won't follow you; the consequences of a misplaced foot are not worth contemplating and once on the ridge there are no quick routes off.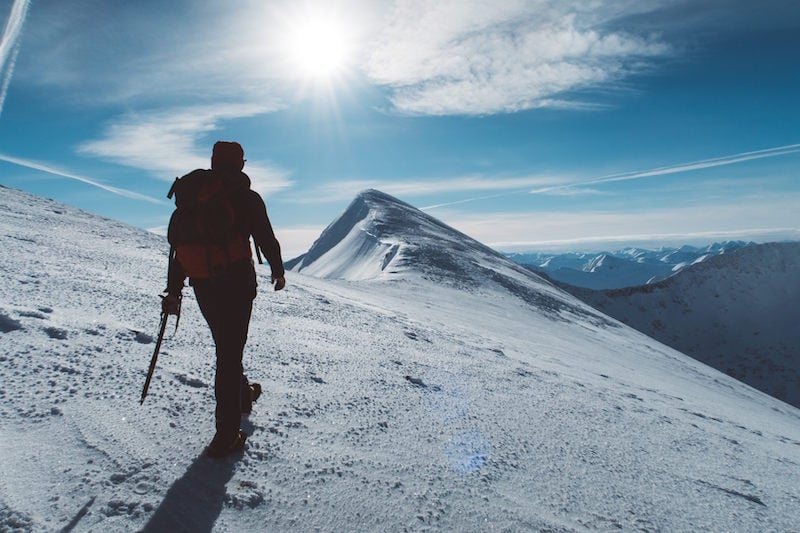 But if you're looking to try your hand at something a bit more remote with wide-open vistas, climbing Ben Nevis via the Carn Mor Dearg Arête is one of the very best places to start.
How to hike Ben Nevis via Carn Mor Dearg
Park at the north face car park just before Torlundy, 3.5 miles from Fort William. Carn Mor Dearg is the peak directly north-east of Ben Nevis with a large valley separating them. Start by summiting Carn Mor Dearg, before navigating across the arête and on to the summit of Ben Nevis. From there the Pony Track is the easiest way down.
After the hike
When you are finished with Ben Nevis, we'd thoroughly recommend checking out Glen Coe, a perfect area for further exploration. HF Holidays provides self-guided walking holidays here and you can find out more on the company's website.