TV presenter, adventurer and UN Environment Patron Ben Fogle has today realised his boyhood dream by successfully making it to the summit of Mount Everest (8,848m).
He gained the summit of the world's tallest peak just before dawn this morning (16 May), after patiently waiting for a weather window for the past few days.
Speaking from Everest, he said: "It has been an extraordinary journey to achieve a childhood dream to summit Mount Everest, and to do so safely and successfully with my guide Kenton Cool, and our incredible Sherpa team including Siddhi Tamang."
Ben, who we spoke with about his summit attempt in issue 134 of Adventure Travel, added: "I also could not have done it without the support of my family, and my team-mate Victoria Pendleton.  I am eternally grateful to Her Royal Highness Princess Haya and her global initiative, Anything Is Possible, for making this entire adventure possible, and providing the opportunity for us to help promote the work of the British Red Cross and my work as UN Environment Patron of the Wilderness."
However, things didn't quite go to plan, with several of the team's oxygen tanks exploding during his summit attempt. Thanks to the selflessness of the Sherpa team and the experience of Kenton Cool, who all gave up their own tanks and regulators, it managed to be a successful attempt.
Congratulations to @Benfogle who has reached the summit of Everest overnight! 🏔️ pic.twitter.com/AZT3nDSAfQ

— Lorraine (@lorraine) May 16, 2018
Having made the summit, the team now face the arduous task of descending from the higher reaches to the lower camps, but it's understood that they are already below the South Col and are making their way to Base Camp.
Along with his guide, Kenton Cool – who has now climbed Everest a staggering 13 times – and his Sherpa team, Ben had been in Nepal since mid-April and had completed several acclimatisation rotations on the mountain over the past few weeks.
Former Olympic cyclist Victoria Pendleton was also part of the team, but unfortunately had to abandon her climb due to difficulty adapting to the altitude.

The expedition was supported by Anything is Possible, a global initiative which honours the legacy of His Majesty King Hussein I by supporting, promoting and inspiring the best in people.
Her Royal Highness Princess Haya congratulated Ben, saying: "'Anything is Possible' has an innate desire to discover extraordinary people and unique projects around the world that break boundaries, showing unrivalled determination and inspire future generations.
"By realising a life-long dream, one which many would consider to be beyond their reach or potentially impossible, Ben has lived the values of our initiative and shown that Anything really is Possible."
The expedition was something that Ben had dreamed of for many years, and in a recent interview with Adventure Travel he said: "I have wanted to climb Everest since I was a boy. I can remember reading early accounts in National Geographic and longing to climb the mountain myself. It has been a lifelong ambition."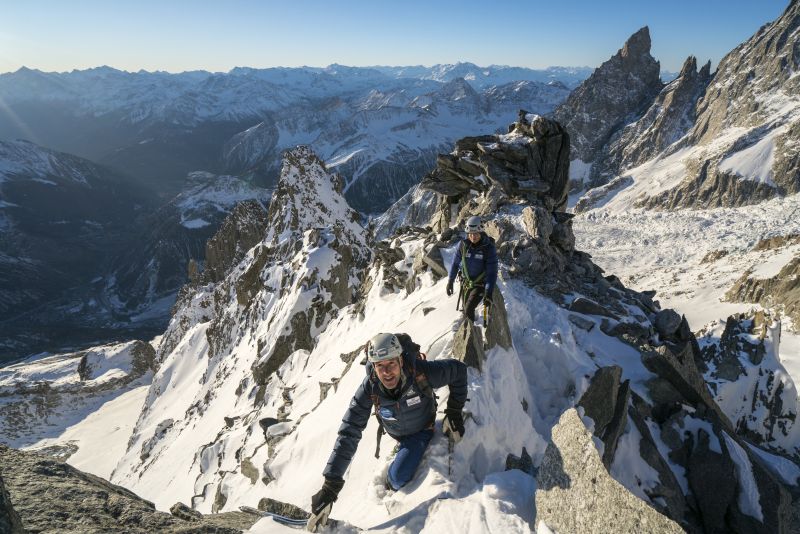 Photo: Jonathan Griffith
Ben faced many challenges in his attempt to climb the highest mountain in the world, including a fear of heights. In the months before his expedition to Everest, Ben and Victoria took on extensive training in the Alps and the Bolivian Andes.
The expedition has been captured exclusively by CNN International and the documentary will air on the channel in two parts from 30 June and 7 July.
For updates from the man himself, follow Ben Fogle's Instagram account, where you'll be able to look back at the past few weeks of climbing.