Canada has long been hailed as the holy grail of adventure travel, with its impressive array of stunning national parks, incredible abundance of wildlife and immense mountain ranges to explore. Anyone passionate about the outdoors should head straight for British Columbia, where you'll find all the adventure you could possibly imagine, from hiking to climbing, kayaking through glacial waters and camping out under the Milky Way. This is one adventure destination not to be missed.
We've teamed up with Canadian Sky who are offering you the fantastic opportunity to win £2,500 towards a holiday of a lifetime in British Columbia. Simply click here to enter and if you need even more inspiration then take a look at this short video.
In case you needed any more convincing, here's nine photos that show exactly why British Columbia needs to be your next adventure travel destination.
1. The water in the mountains is impossibly blue
2. You can hike above the clouds
View this post on Instagram
3. After a day of exploring, you can unwind in a natural hot spring
4. Or with a paddle on a pristine lake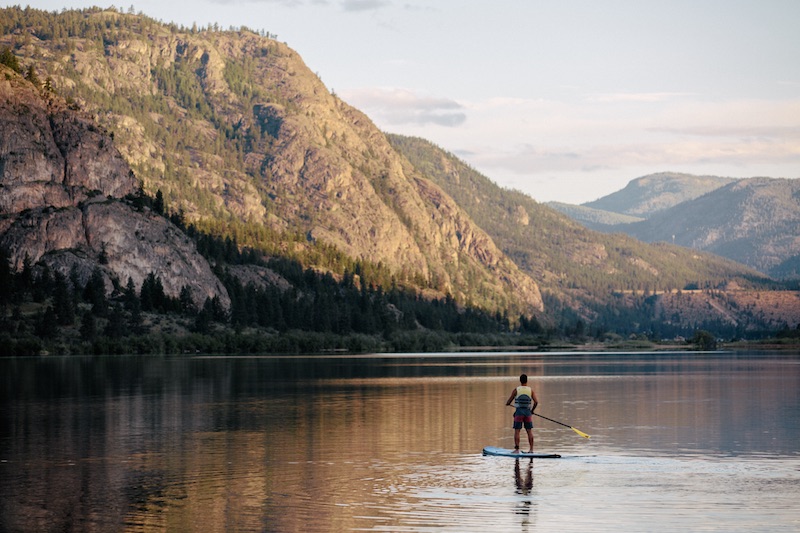 5. The sunsets look like this
6. You can have your dinner to views like this…
View this post on Instagram
7. Or wake up to ones like this
8. It's possible to catch a glimpse of the elusive Northern Lights
9. As well as rare and incredible wildlife
Convinced? Click below for your chance to win £2,500 towards a holiday of a lifetime in British Columbia!