Christmas shopping can often be a right chore, especially when sifting through thousands of websites online or trawling the shops in real life as festive tunes blast maddeningly from department stores. However, if you're shopping for your adventure buddy this year, it's time to put your feet up and relax, as we've searched far and wide to bring you 30 ideal Christmas gifts for adventurers, from stocking stuffers to lavish gadgets and everything in between.
Fancy something on this list for yourself? Why not leave this web page open as a not-so-subtle hint…
Regatta
Volter Shield
www.regatta.com | £240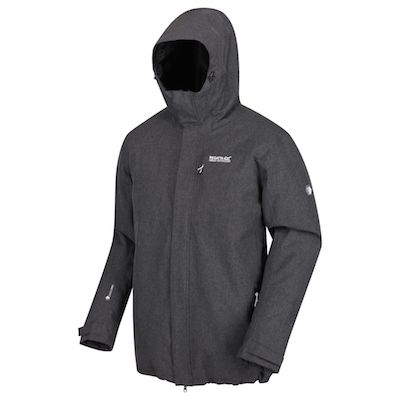 Offering unrivalled warmth, this heated Isotex 10,000 jacket with rechargeable copper heating zones is perfect for anyone who'll be getting out in the cold this winter. For fishing, riding, hiking, camping, watching the game, or any activity where you have to remain stationary in the cold or rain for long periods of time.
The shell makes use of Regatta's waterproof and breathable Isotex 10,000 performance fabric with sealed seams and a DWR finish for all-weather protection. Inside, slimline panels regulate your temperature with three heat settings (that you control), and the panels are optimally placed around the back and chest to maintain core warmth. High-warmth, low bulk Thermoguard insulation protects even further. Due to the wire construction, the jacket can be compressed easily and is machine washable.
Mac in a Sac
Alpine Down Gilet
www.macinasac.com | £59.95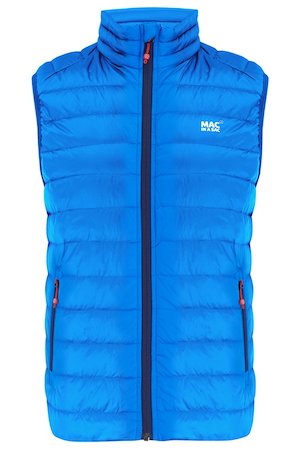 The Alpine Down Filled Packable Gilet from Mac in a Sac, the brand known for its packable performance outerwear. Alpine is a lightweight, packable RDS-certified duck down gilet. Available in three men's and three ladies colour ways, it's perfect to wear all year round and super packable, so it's ready to store in rucksacks, day packs, and even handbags. Buy with free delivery and free returns. Better yet, enter the code ADTRAV20 at checkout on the Mac in a Sac website, and you'll receive 20% off, making the gilet just £47.96. Nice.
Meade
Adventure Scope 80
www.currys.co.uk | £99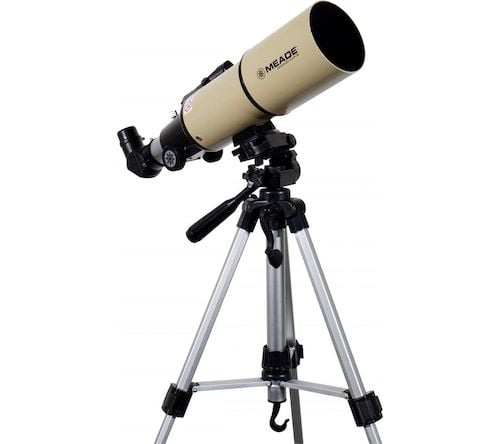 The perfect gift for lovers of the great outdoors, the adventure starts here this Christmas time with the travel-ready Meade Adventure Scope 80. Functioning as both telescope and day-time spotting scope, the generous 80mm aperture and red dot finderscope provide superior views of wildlife, landscapes, celestial objects and more, with exceptional viewing clarity and smooth tracking precision. Compact in design, the Adventure Scope can be swiftly assembled in seconds, packing away into a convenient, lightweight backpack complete with tripod and accessories for instant on-the-go viewing whenever wilderness calls.
Gear Aid
Seam Grip+WP
Outdoor.mcnett.eu | £9.50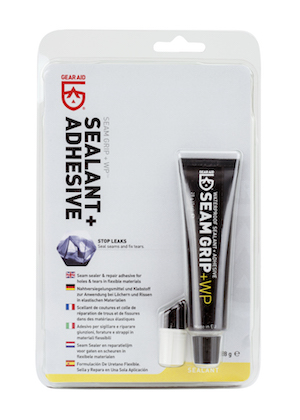 A repair adhesive that can keep you dry in any weather. It permanently seals the seams on your tent, pack, and rainwear. It can repair rips and tears and holes in your gear, too. It's your all-purpose liquid tool in a tube. Seam Grip+WP is part of a comprehensive line of Care and Repair products from Gear Aid. Ideal for use on uncoated and polyurethane coated fabrics, it's great for tents, tarps, backpacks, rainwear and more, it permanently patches holes and repairs tears. The sealant is washable and unaffected by extreme cold or heat, and one tube will seal an average 2-man backpacking tent. At £9.50, it's the perfect stocking filler.
Maps International
Scratch Off Alpine Climbs Print
With a pinboard mount and wood-framed finish
www.mapsinternational.co.uk | £15.99 or £110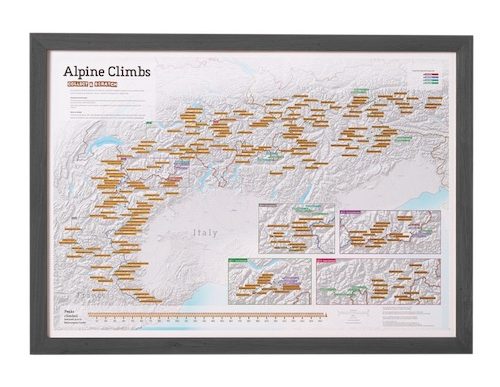 Maps International has a stunning range of scratch maps, and with the Scratch Off Alpine Climbs print, you can set your sights on a new climbing challenge! This map details the 265 major peaks that are over 3,000m in height, scattered across the Alps. Moving through four countries, you can document your climbs by scratching off the foil for every peak to reveal a colour. An inspired gift for avid climbers that will guarantee to take your breath away! Available with frames and 10% OFF with the code ATCLIMB10 at checkout, until December 31, 2019 or until stocks last!
Rab
Microlight Jacket 
Rab.equipment/uk | £175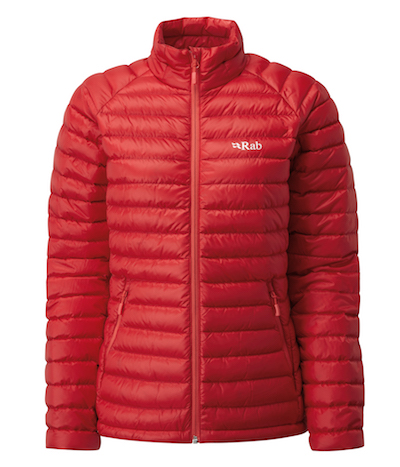 Whether you're seeking out alpine adventures or climbing closer to home, the Microlight Jacket is ideal for any adventure where warmth, weight, and packability are prime concerns. The perfect layering piece for climbers and an adaptable standalone jacket for day-to-day use, the Microlight Jacket is made with windproof and breathable Pertex Quantum outer fabric. Featuring a micro stitch-through baffle construction and 750 fill power ethically-sourced hydrophobic down, the Microlight Jacket provides exceptional warmth without compromising on weight.
Teko
Merino.XC Light Hiking Socks 
www.tekoforlife.co.uk | £15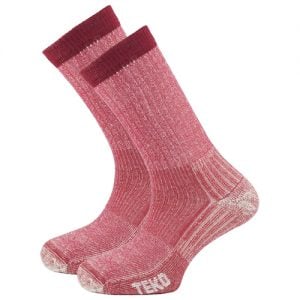 The Merino.XC Light Hiking socks feature a mid-calf height for comfort and warmth. With light cushioning under the foot, you benefit from the supportive, comfort, and wicking properties while retaining a light weight feel. Perfect for walking and hiking in the spring and summer months, and the ideal stocking filler.
Vango
Velan Boot
www.vango.co.uk | £70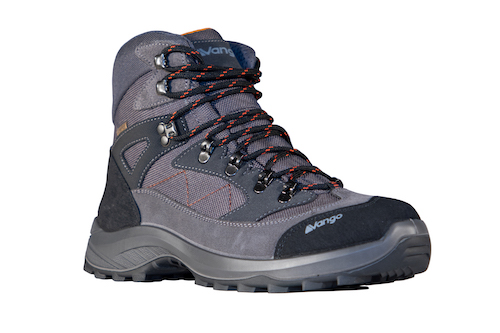 Getting psyched-up to get out on the trail when the weather's against you can be tough. You need to rely on good, comfortable performance footwear. The lightweight Vango Velan boot with the Protex waterproof and breathable membrane makes it a lot easier to get fired-up and get the legs moving. It's light, tough and comfortable. The cushioned midsole and unique FlexBeam Chassis help to ensure your knees don't take all the pounding and your feet feel less fatigue at the end of a long day.
Deuter
Aviant Duffle Pro 60 
www.deutergb.co.uk | £100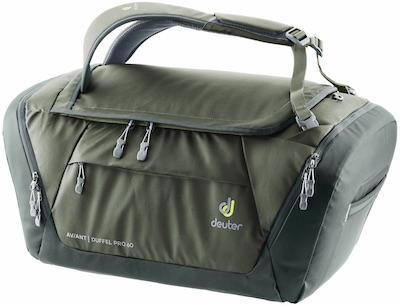 Do sport and travel feature large in your life? Then, the roomy Duffle Pro has space for all your gear. This travel bag has stowable shoulder straps, so it can double up as a backpack – a particularly useful feature when travelling long distances. The outer casing can be used as a small backpack for day trips, when you need to keep your important documents safe and close at hand. Made from PU coated canvas, the Duffel Pro is very hard wearing a water resistant.
Nikwax
WaterProofing Wax for Leather
www.nikwax.com | £3.99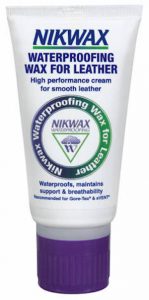 The simplest things make the best gifts! Nikwax Waterproofing Wax for Leather is the perfect, high performance product to keep leather shoes and boots waterproof. It comes in a handy 60ml tube which can be popped into a day pack or travel bag and used anytime to provide instant results. A perfect stocking filler.
Klean Kanteen
750ml Insulated TKPro
www.kleankanteen.co.uk/at19p | £39.95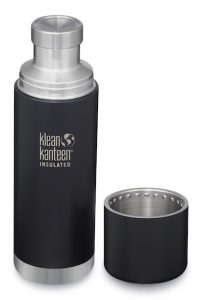 Feature-rich versatility in a streamlined form. The award-winning Klean Kanteen 750ml Insulated TKPro is a high-performance, 100% plastic-free, all stainless thermal canteen. With its integrated double-wall stainless steel cup and 360-degree pour-through functionality, the Insulated TKPro features Klean Kanteen's new TK Closure internal thread design which provides cutting-edge thermal performance for both hot and cold beverages. Whether you're sipping hot coffee miles from the nearest road or pouring ice-cold cocktails in the heart of the city, the Insulated TKPro is your built-to-last solution.
Leatherman
FREE P2 Multipurpose Pliers
www.leatherman.co.uk | £144.95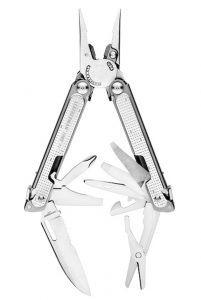 Every aspect of the Leatherman FREE P2 Multipurpose Pliers was designed for unmatched comfort, durability and ease-of-use. Featuring many of the same implements found on classic Leatherman tools, the new integrated FREE technology means all 19 tools are easily accessed with one hand, open smoothly, and click into place with a confident snap. The Leatherman FREE P2 comes complete with a grey, nylon sheath and is backed by Leatherman's 25-year guarantee.
Leatherman
FREE T4 Multipurpose Tool
www.leatherman.co.uk | £74.95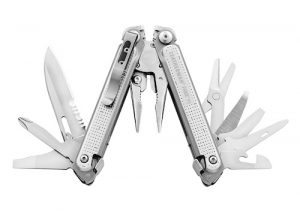 The new Leatherman FREE T4 Multipurpose Tool features twelve high-functioning tools in a convenient, packable size, making the tools perfect for everyday use. The Leatherman pocket tool features FREE's signature design, epic haptics and the distinct click signalling the tool is open and ready for use. The FREE T4 comes complete with a removable pocket clip and is backed by Leatherman's 25-year warranty, so you can be confident your Leatherman will last for a lifetime of use.
Swarovski
CL Companion 8×30 
www.swarovskioptik.com/outdoor | £940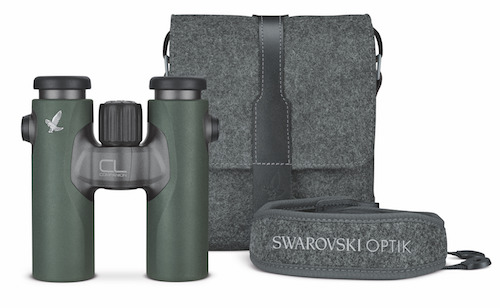 The new CL Companion 8×30 has a 132m (144yd) field of view to give you the perfect overview. Its impressive optics with 8x magnification ensure your viewing is smooth and jitter-free. The ergonomic design of these compact, lightweight (490g) binoculars makes them an excellent companion providing you with unique experiences when you're on the move.
KEEN
Karraig 
www.keenfootwear.com | £159.99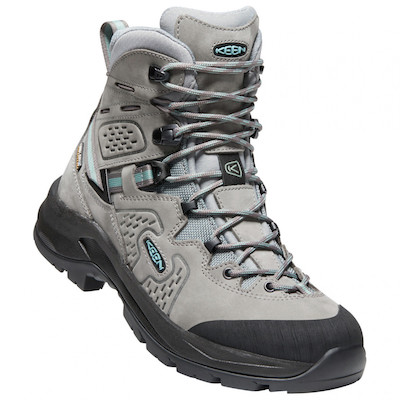 Offering 'best in class' feel, the women's-specific Karraig is part of KEEN's growing authoritative and globally influential generation of comfort hiking products built in and produced for Europe. Proudly designed in the global capital of premium outdoor footwear manufacturing, Montebelluna, Italy, this flagship model has been specifically built for challenging ascents and backpacking trips on demanding terrain.
Constructed with a gender-specific last, the fit of the new women's Karraig has been carefully adapted for the female form, with reduced height through the Achilles and collar for incredible comfort and second-to-none performance. Featuring the unique combination of an integrated dynamic ankle support, contoured heel lock and an additional lace locking eyelet, the Karraig offers security, adjustability and a precision feel like no other.
Check out our full review of the Keen Karraig boots here.
Perilla
Alpaca Socks
www.perilla.co.uk | 01886 853 615 | £18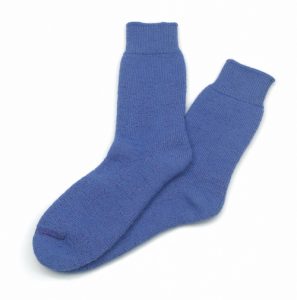 Treat your feet to gorgeous alpaca socks from online alpaca specialist Perilla. Thermal walking socks are ideal for hiking, climbing, and winter sports with their all-round terry looped thickness. Alpaca fibre has higher insulating properties than any other fibre, repels odour and bacteria, but gently wicks away moisture so feet remain at a perfect temperature. The palette of colours includes natural colours of sedge green and mulberry to vibrant tones of raspberry and purple. All socks can be beautifully gift boxed and make a most welcomed present for any age, any time.
Mycoal
Hand Warmers
www.mycoal.co.uk | £55 for 40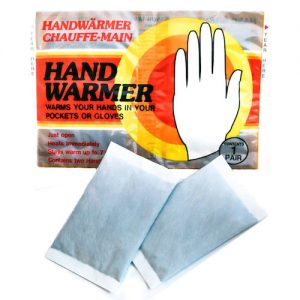 As the mercury drops, hand warmers are a godsend to all who suffer from cold hands during their winter adventures. Mycoal offers a box of 40 hand warmer for £55, while Adventure Travel readers can save £10 by using code ATREADER. They are safe, simple to use, and once you've tried them, you won't want to go without.
Ledlenser
MH8
£79.95
www.ledlenser-store.co.uk | £79.95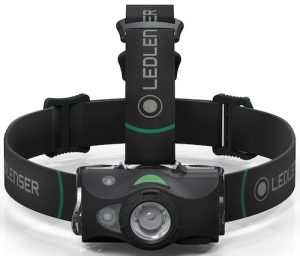 The new Ledlenser rechargeable MH8 headlamp is like carrying around your own piece of the sun with you. Not only is it super bright (up to 600 lumens on Boost mode), it's also very versatile as it easily converts from a headlamp to a handheld light.
As well as the main white light, there are also options for filter-free red, blue, or green light. Additionally, two power modes mean that the MH8 can be optimised for either run time (Energy Saving Mode) or brightness (Constant Current Mode). Recharging is a breeze with the innovative contact charging system, meaning you don't even have to remove the battery, and for those longer adventures when recharging is not practical, the MH8 will also run off conventional disposable batteries. The MH8 comes backed by a seven-year warranty for complete peace of mind.
Ledlenser
ML6 Lantern 
www.ledlenser-store.co.uk | £79.95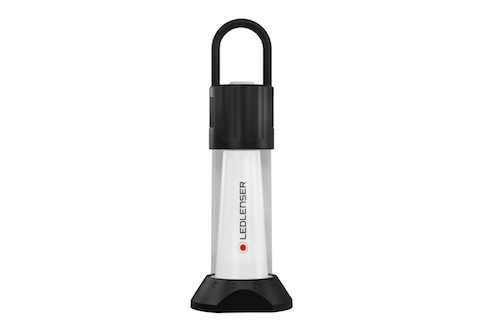 The new Ledlenser ML6 Rechargeable Lantern is the camping lantern for the modern era. It uses state-of-the-art lens technology to deliver optimal light distribution with maximum energy efficiency. It has three brightness modes, a red light option, and the ability to smoothly dim the light to the level required.
A rubber hook, integrated magnet, and removable stand provide plenty of mounting options and the ML6 can also act as a power bank for recharging electronic devices like mobile phones. The premium Ledlenser ML6 Lantern is for those who want the very best in reliable lighting. Backed by a seven-year warranty, the ML6 comes with complete peace of mind.
SAXX
Christmas Boxers
www.saxxunderwear.com | £25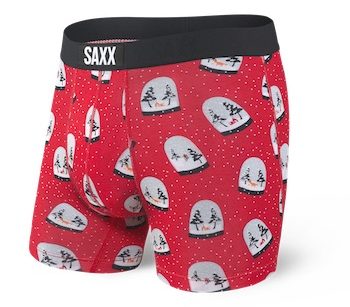 They call them 'life changing men's underwear', and these SAXX Vibe boxers feature a festive Snow Globe design, but the key is the Ballpark Pouch, a 3D hammock-shape that keeps everything properly in place, ensuring chafe-free support. The fabric is super-soft, breathable, and allows moisture to dissipate away from the skin, leaving you dry and comfortable.
Sunday Afternoons
Charter Cold Front Hat
www.sundayafternoons.co.uk | £59.95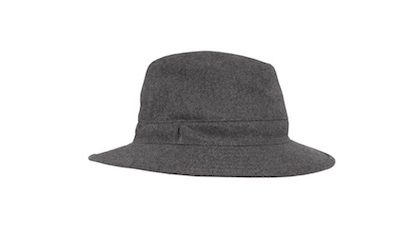 Made especially for cool weather, the Charter Cold Front hat has the same stylish profile and UPF 50+ sun rating as Sunday Afternoon's Charter Escape hat. Melton wool blend and a quick-dry flannel liner add warmth, while the internal adjustable sizing and removable chin strap help it fit just right. Sunglasses stay put with Sunglass Lock, and a hidden pocket in the crown is the perfect place to tuck away a few small essentials, like a key or even emergency cash.
Powertraveller
Harrier 25 Wireless Portable Charger
www.powertraveller.com | £60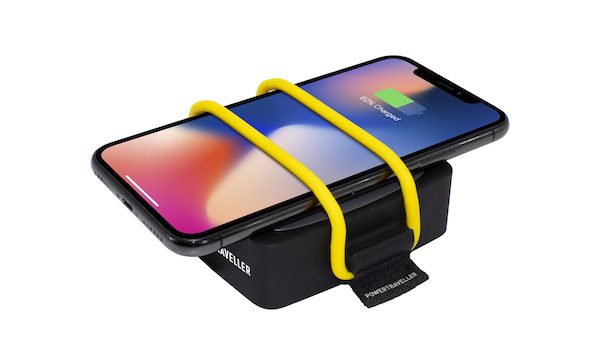 The Harrier 25 offers versatile charging solutions for any user. The portable, wireless 6700mAh power pack features an elastic strap to safely attach a smartphone or other 5V device to the product while recharging on the go. If wireless charging isn't an option, the Harrier 25 also allows for charging USB devices with the included cable. The rugged design is waterproof and dustproof to IP65 Rating and features smart charging automatic on/off detection technology via the bi-directional USB-C port.
KuSan
Accessories
www.kusan.co.uk | £25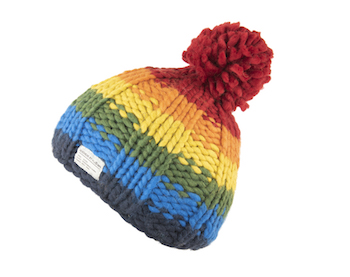 Twenty years on and KuSan is quietly known for making warm stuff the right way… Sustainable, responsible design and manufacturing so you feel warm inside and out. Hats, gloves, and bags that are 100% wool, fleece lined and handmade in Nepal. The perfect gift for someone who appreciates the beautiful things without costing the earth.
Bridgedale
StormSock
www.bridgedale.com | £32-£48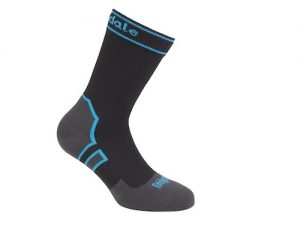 The Bridgedale StormSock is ideal for any adventurer whether you're walking, running or biking and wanting to give your feet some well-needed protection from the wind, the cold, and the wet. Comprising three layers, the StormSock features a dense, resilient terry pad footbed, heel, and ankle for warmth and cushioning.
Primarily knit from Merino Wool, known for its anti-bacterial, anti-odour and moisture management properties, the sock will keep your feet warm, dry and comfortable. The outer layer sock, made from nylon, protects the Hydrotech waterproof membrane against abrasion from the boot. Lycra knit through every course gives the sock Bridgedale's performance fit and, together with the flat toe seam and elastic arch support, ensure the sock remains in place and doesn't cause any hotspots.
Green People
Sun & Travel Collection
www.greenpeople.co.uk | £37.95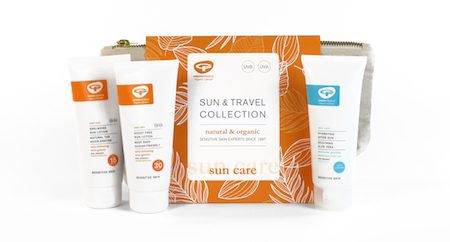 Looking to make more ethical travel choices? Wherever your getaway takes you, Green People's Sun & Travel Collection has got your UV protection covered. Each set contains a trio of Green People's award-winning natural sun care products and contains a Sun Lotion SPF15 with Tan Accelerator, a Scent-Free Sun Lotion SPF30, and a Hydrating After Sun. Natural, organic, and marine friendly, this travel-size sun care set is packaged in renewable sugar cane plastic and presented in a canvas bag made from Fairtrade cotton.
SPOT X
2-Way Satellite Messenger
www.findmespot.eu/AT | €249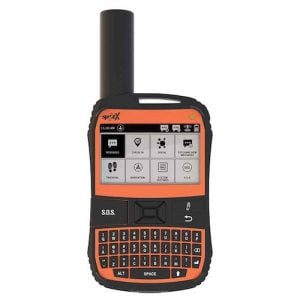 SPOT X provides two-way satellite messaging so you can stay connected to family, friends and colleagues whenever you're outside of mobile range, including direct communication with Search & Rescue services in case of a life-threatening emergency. SPOT X even provides you with your own personal mobile number so others can message you directly from their mobile phone or other SMS devices at any time. Features include; Illuminated QWERTY keyboard, 2.7-inch backlit display, personal mobile number, impact, dust and water resistant (IP67), and a rechargeable lithium battery.
SIGG T
hermo Flask Gemstone 0.5l
www.sigg.com | £21.99

SIGG Gemstone flasks use a clever combination of science and manufacturing know-how to produce the highest performance possible in a lightweight package. Zirconium is used to remove residual gases from the vacuum, copper is used to coat surfaces inside the vauum gap, and spun stainless steel is used to create a durable and BPA-free container for your hot or cold drinks. Weighing in at a measly 288g and being able to keep drinks hot for 14 hours and cold for 20, this is the most thermally efficient product SIGG has ever produced and in the most compact form. The only question now is; matt black or polished steel finish?
Hygger N
anuk wearable
sleeping bag
www.hygger.com | £119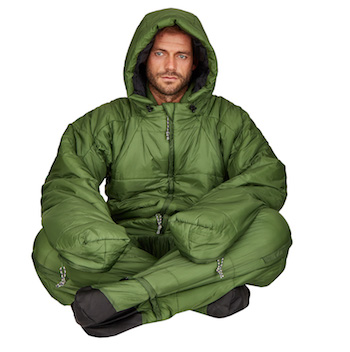 Stay warm and mobile when sleeping outdoors and laugh in the face of heating bills as you loaf around indoors, clad in the Hygger Nanuk – a revolutionary wearable sleeping bag. The Hygger Nanuk is the original warm and lightweight sleeping bag with arms and legs. Providing a maximum of mobility, comfort and warmth, it comes in a hugely reduced pack size and weight without compromising performance. No matter if you are the active type and simply need to stay moving or if you prefer lounging on the couch. Perfect for all your big and small adventures.
GP Batteries M
-Series mobile powerbanks
uk.gpbatteries.com | £17.99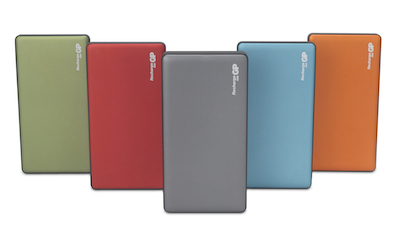 Charging devices on the go has never been so simple, or so stylish. The GP M-series PowerBank fits comfortably in your hand or bag, and has a sleek design in an array of chic colours. It comes with a range of options on capacity, from 5000mAh (SRP £17.99) to 15000mAh (SRP £34.99). The 10000mAh (SRP £24.99) and 15000mAh PowerBank features a range of useful ports, including USB-A and USB-C, allowing you to charge up to three devices at the same time in 3A rapid speed. Stay prepared for anything and keep your devices at full power, always.
The M-series PowerBank comes in five striking aluminium casing colour options; Red, Olive Green, Mid Teal, Orange and Mid Grey.
Cicerone
Fifty Years of Adventure
www.cicerone.co.uk | £12.50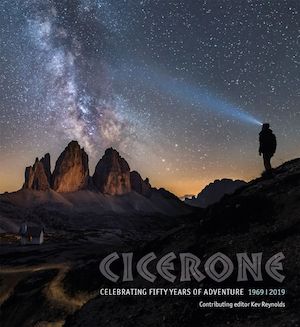 Commemorating Cicerone's 50th year, Fifty Years of Adventure is a delicious hotpot of adventures in their every shape and form and an ideal gift for the adventurer in your life.
50 tales of adventures, misadventures and mishaps from Cicerone authors who have, between them, enjoyed huge variety of trips in every corner of the globe.
Accompanied by outstanding photography, each page of this finely crafted anniversary book is a veritable visual delight. As enchanting as it is inspiring, Fifty Years of Adventure is a must for anyone with an appreciation for adventure. The book is usually £25, but it's now half price on Cicerone's website with free first class postage.
More Christmas gifts for adventurers
None of the above Christmas gifts for adventurers taken your fancy? Lucky for you, we also took a peek on the Filson website to round up all the best gifts on offer from the American outdoor brand this festive season. Check it out here.