The idea of setting off on an adventure will mean different things to different people. For some, it's living out of a backpack, 6,000m up a mountain, negotiating wild terrain and unpredictable weather. Fair play. We love those kinds of adventures.
But exploring new worlds at sea level, staying in traditional accommodation, and soaking up the culture can be just as soul-stirring as surviving in the wilderness… you just have to know where to look…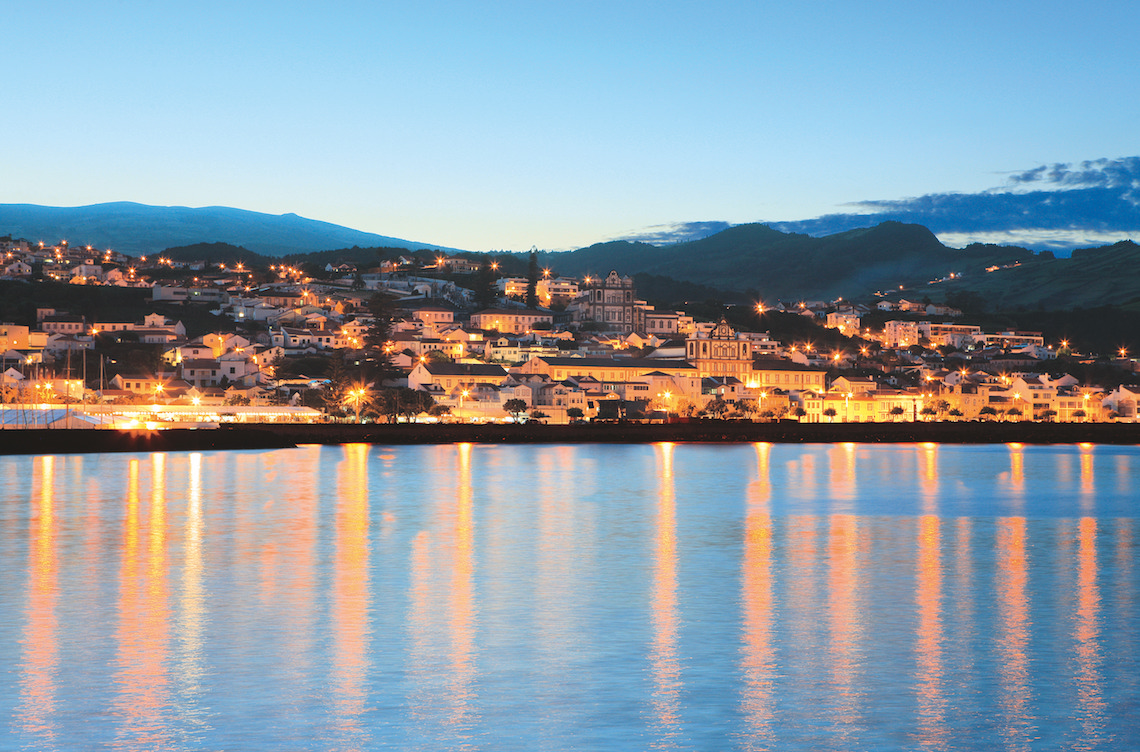 City breaks in the Azores
The Azores is an archipelago made up of nine tiny volcanic islands 900 miles off the coast of Portugal. Though small, they are mighty in their heritage, culture, and unique identity that both ties them to mainland Portugal and sets them apart from it.
Like the proverbial box of chocolates, the beauty of exploring an archipelago is that you can island hop from one to the next, surprising yourself with new discoveries and getting a little taster of each location along the way.
There are three island groups scattered over 370 miles of North Atlantic Ocean, so the best way to move between them is on a turboprop or ferry.
The Eastern group comprises Sao Miguel (the biggest of the nine islands) and Santa Maria; the Central group is the largest consisting of Terceira, Graciosa, Sao Jorge, Pico and Faial, while the Western islands are Flores and Corvo.
Check out our essential guide to the Azores here
National treasures: Sao Miguel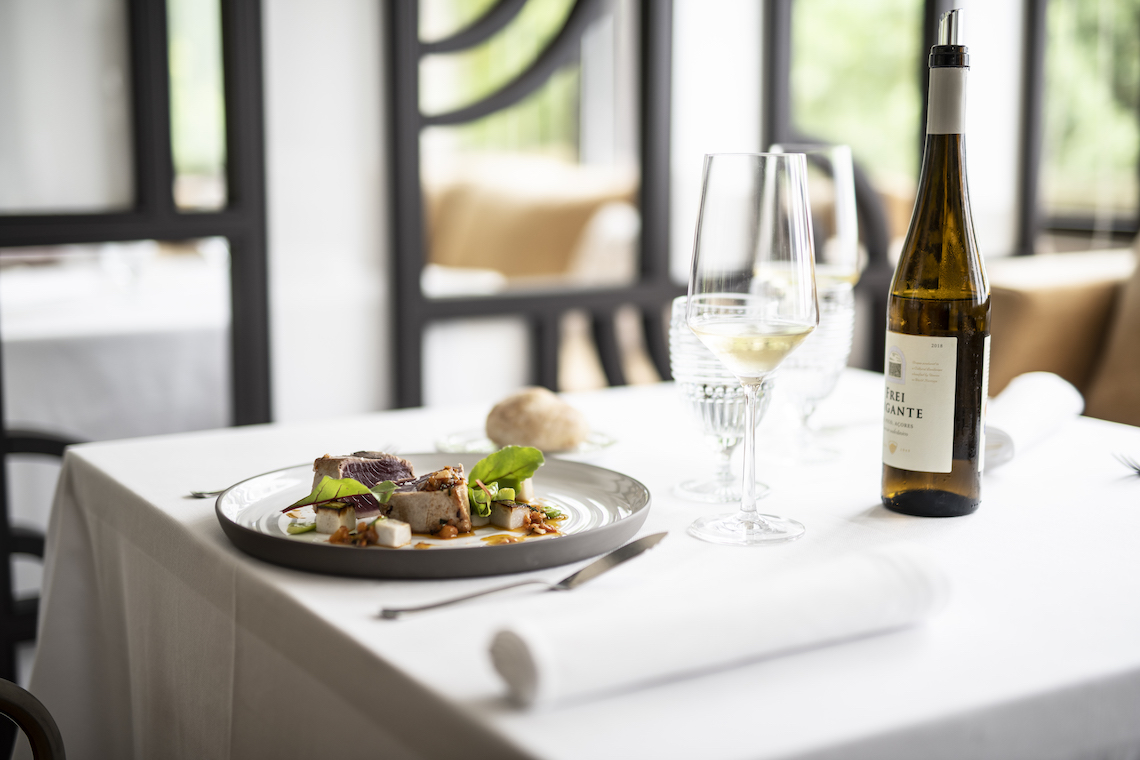 Sao Miguel is the largest of the Azorean islands with Ponta Delgada being its most prominent city. The main draw of Sao Miguel's biggest city is that, here, you'll get to experience a mix of everything from the traditional to the modern day with plenty of luxury thrown in if it takes your fancy.
Although still a relatively quiet town by most standards, the bars and restaurants along its fabulous marina promenade are second to none, offering excellent local cuisine, drinks, and live music. Azorean produce is both surprising and eclectic, thanks to the islands' geographical position. Expect to find exotic fruits like bananas and pineapples growing on Sao Miguel as well as an abundance of delicious seafoods and local cheeses.
Fantastic local delicacies
Other must-try delicacies that originated on the island include Cozido das Furnas, a traditional one-pot stew cooked underground using the island's geothermic heat, and malasadas, a kind of traditional sweet doughnut.
The abundance of historical buildings In Ponta Delgada offer a glimpse into the island's Renaissance past. Be sure to check out the spectacular Igreja do Santa Cristo with its famous golden alter, the iconic portas de cidade (gates of the city), and the Museu Carlos Machado, where you'll find a variety of permanent and temporary exhibitions showcasing the island's historical art and artifacts.
If you want go deeper into Sao Miguel's past, take the opportunity to explore the network of underground caves in Ponta Delgada. Gruta do Carvão is the largest lava tunnel on the island extending 1,650m into the earth. It's thought to be up to 12,000 years old.
UNESCO sights: Terceira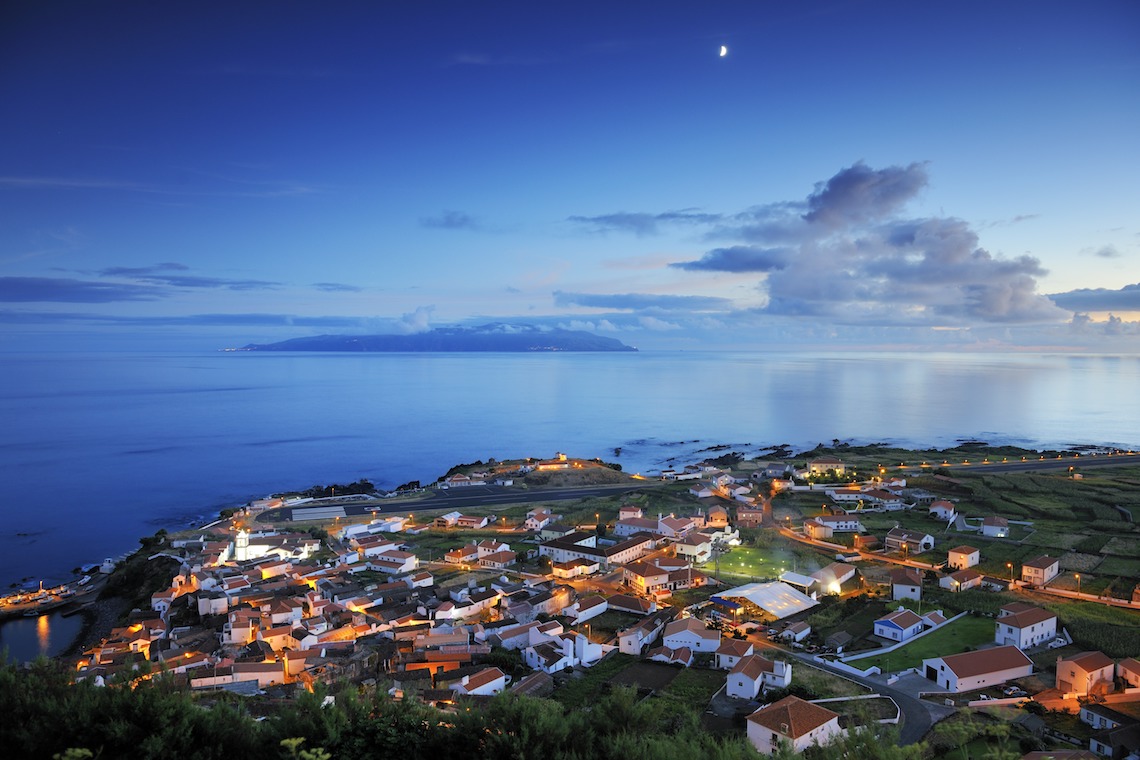 The Azores has a rich and colourful history spanning five centuries of culture and tradition, of which its inhabitants are rightly proud. Angra do Heroismo (pictured above) on the island of Terceira was the first location in Portugal to be declared a World Heritage Site by UNESCO in 1983. This ancient maritime city dates back to the 15th and 16th Centuries when the island was a major port of call for ships travelling from Africa and the Indies.
Angra (as it's more commonly known) is an immaculately preserved testament to the beauty of Renaissance architecture; a visit here is like stepping back in time. Highlights include its magnificent cathedral, which dates back to the 1500s, and its two fortresses, originally built around the same time, to protect the port and its colonial fleet from pirates and English privateers.
Carnivals and festivities
If you're curious to learn more about Azorean culture, Terceira is a traditional party town with festivals throughout the year, including the magnificent Carnival. Celebrations honouring St. John take to the streets of Angra do Heroísmo for 10 days around 24 June.
Expect parades, dancing, street theatre, music, food, fireworks and a welcoming atmosphere culminating in a big celebration on the eve of St John's Day.
Like Sao Miguel, Terceira has its own custom dishes, like Alcatra, a well-seasoned casserole of beef or fish, and Donas Amélias, small cupcakes covered with powdered sugar and with an intense aroma of cinnamon and honey cane, named after the Portuguese queen for whom it was originally made in 1901.
The Duke of Terceira botanical gardens offer a welcome sanctuary from the heat of the midday sun and are the perfect to place to enjoy a bite from one of the many excellent cafes in the town centre.
For more information about planning your trip to the Azores, head HERE.