A recent spate of gloomy dark days might have got you dreaming of summer adventures, and what better antidote to the winter blues than plotting your next sunshine-filled adventure? Many turn to the jagged peaks of the Dolomites or glittering fjords of Scandinavia to get their summer adventure fix, but why not try something a little different next year? Mount Teide (3,718m) is Spain's highest peak and can be found on Tenerife in the Canary Islands rather than mainland Spain as you might expect. Found off the coast of Africa, Tenerife has long drawn sun-worshippers to its black sand beaches, but few know of the nature paradise that lies within.
We got together with Trekking-Tenerife, a tour company specialising in adventure trips on the island, to get the low-down on conquering the roof of Spain. Trekking-Tenerife can help you organise a trip filled with adventures, from hitting the trails inland to island hopping offshore, and can also organise specific trips centred around climbing the mighty Mount Teide.
How to get there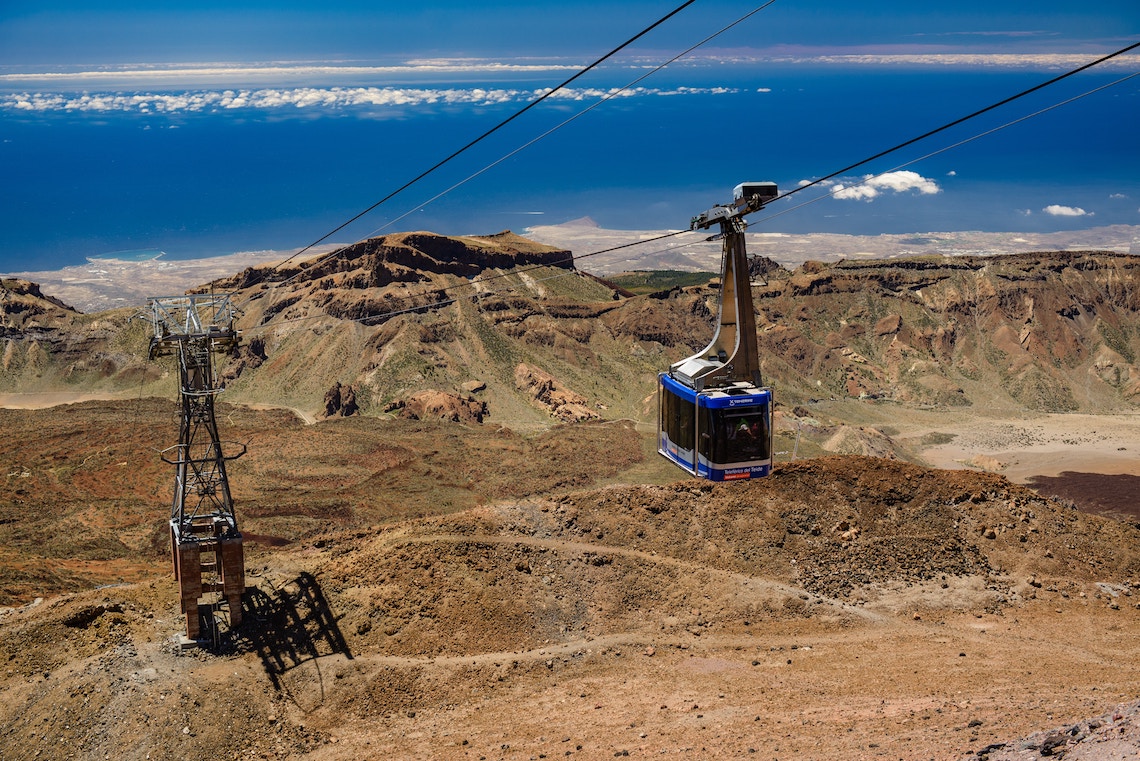 Getting to Tenerife to climb Mount Teide couldn't be simpler. Thanks to Tenerife's popularity as a beach destination and reputation for year-round sunshine, cheap and regular flights operate from most major airports in the UK and there are some great deals to be had in low season. Use SkyScanner to search for flights from your nearest airport.
When to go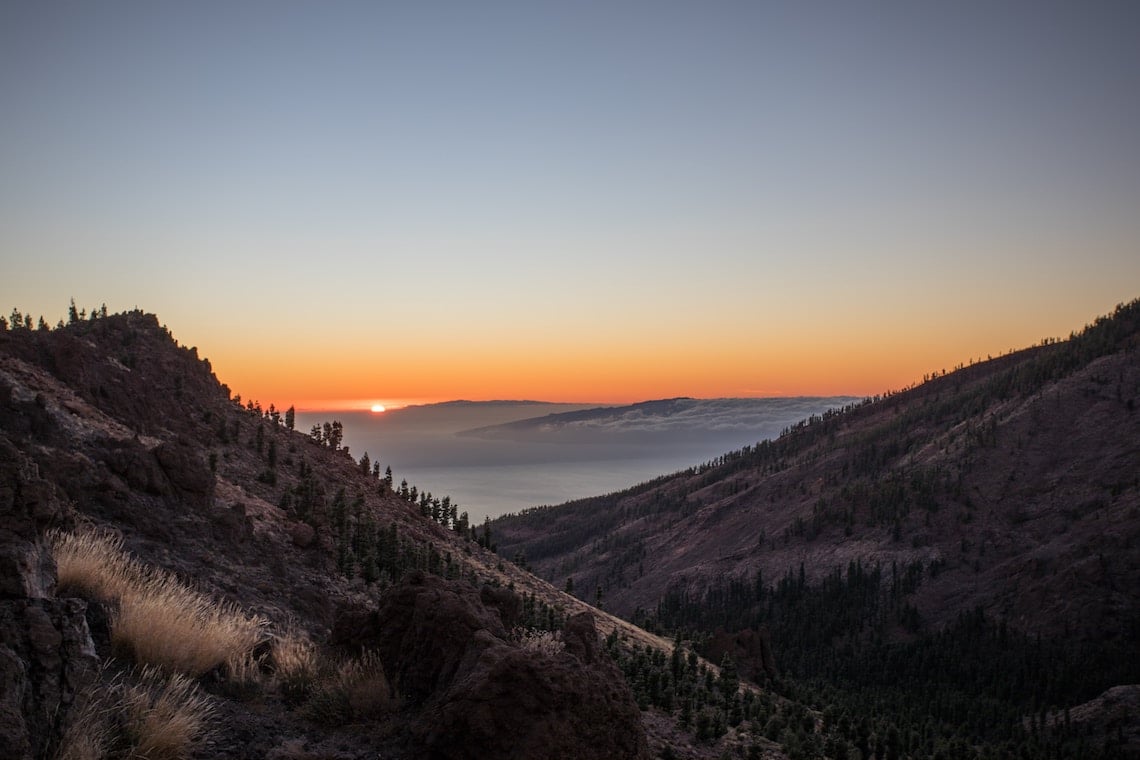 With temperatures in the mid 20s even in winter, Tenerife is a popular destination all year round. While summer sees Spanish visitors fleeing the scorching heat of the mainland, winter acts as a second high season for sun-hungry brits and Europeans to flee colder climes at home. However, while it might be piping hot down on the beaches, winter can still bring snow to the summit of Mount Teide, so for your best chance of a successful summit we recommend visiting between spring and autumn.
What to take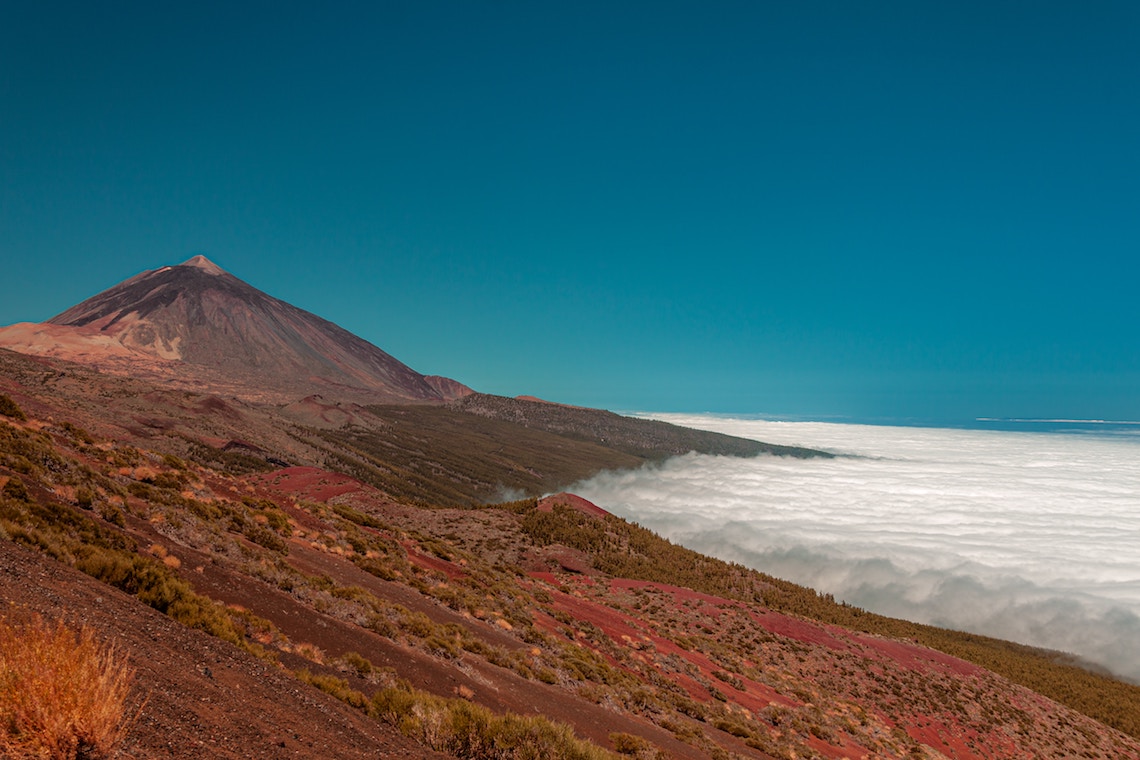 Many people who visit Tenerife in order to climb Mount Teide forget that the weather can be significantly colder at higher altitudes than it is down at sea level. If you're hoping to make the summit, you're going to need some decent kit and plenty of layers, including the following;
Well worn-in multi season hiking boots
A comfortable daypack
A few t-shirts and base layers
Hiking shorts
Hiking trousers
A couple of mid layers
Good quality waterproofs
A lightweight packable insulated jacket
Sun hat and sun cream
A first aid kit
Walking poles if necessary
How to climb Mount Teide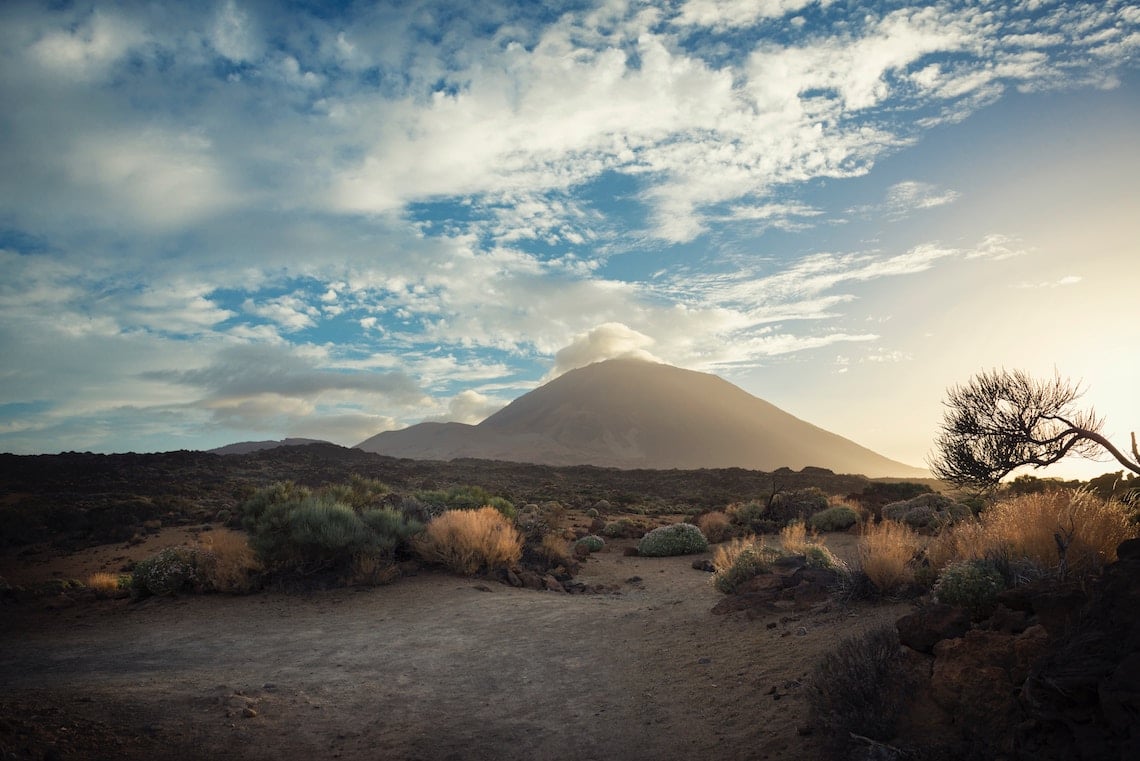 Climbing Mount Teide is a challenge that should not be underestimated. This is not a day trip for those in flip flops, but a challenging hike for competent hill walkers with a decent level of fitness. As the summit is well over 3,000m, it's possible that you may also experience some altitude sickness, which is worth bearing in mind if you plan on taking the cable car pretty much straight to the top. Hiking the long way will give you more time to acclimatise and lessen the chance of feeling dizzy and unwell at the top.
You must also make sure you apply for a permit to climb Mount Teide in advance, as only a certain number of people are allowed onto the summit each day. The permit is free and can be obtained in advance via the Mount Teide National Park website.
Many people who climb Mount Teide use the cable car, which hoists you straight up through the clouds to 3,555m, leaving you just 200m to hike to reach the top. However, those seeking a real adventure should take the long hike to the summit, and there are several options for those wishing to do so. All of the possible routes traverse the breathtaking scenery of Teide national park, from unusual rock formations shaped by lava to vast Canary pine forests, with a regular backdrop of Teide itself.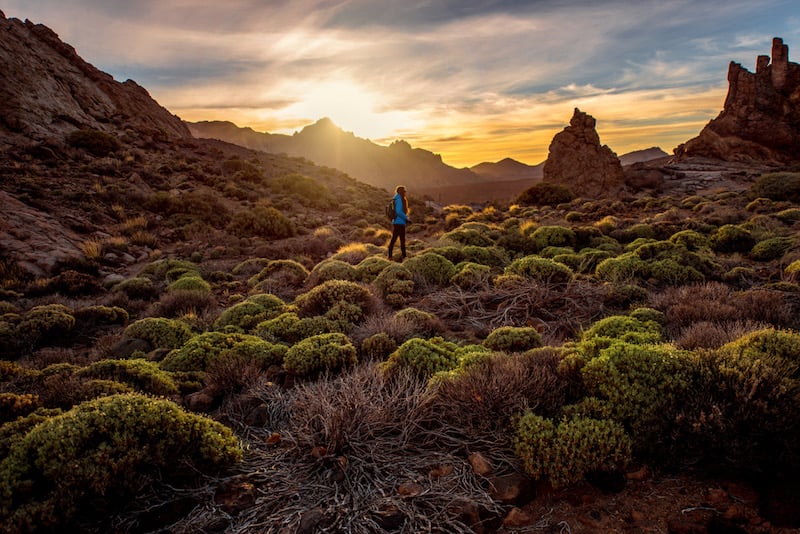 While it is possible to organise and plan a trip up Mount Teide independently, your best bet is to book through a tour company such as Trekking-Tenerife. Not only will this save you the hassle of organising things yourself, you will also have a knowledgeable guide on hand to lead the way and point out things that might be of interest along the way. A local guide such as the ones offered by Trekking-Tenerife will also be able to choose the best route up the mountain based on experience and current conditions, which in turn gives you the best possible chance of making the summit during your trip.
The company will also be able to organise a wide range of other adventurous excursions during your visit to Tenerife, so that your trip can be as stress-free as possible. Whether you want to discover the island's many stunning hiking trails, or head over to the nearby nature-filled islands of La Gomera and La Palma, Trekking-Tenerife has got just the itinerary for you, organising all your luggage transfers, refuge stays and transfers along the way.
Click here to visit the website and plan your trip, or click here to visit the Trekking-Tenerife Facebook page.