www.cmpsport.com | £76.95
CMP is an outdoor brand well-known for its ski and outdoor wear, deigned to keep you protected in colder climes. With that in mind, when I had the bright idea to head to Snowdonia in the depths of midwinter, on a cold and foggy January weekend, I knew that some kit from CMP could well be my saving grace.
With snow and gale-force winds forecast for the top of Moel Siabod, the summit we had set our sights on, I donned a pair of CMP's Man Pant Softshell trousers in the hope that some more robust, insulated trousers would protect me from the harsh conditions ahead.
These trousers are a mainstay of CMP's arsenal and are essentially a hiking trouser with an inner-fleece layer built in, along with CMP's special thermal laminate called ClimaProtect. The ClimaProtect laminate sits in-between the fleece layer and the outer elastic to protect against the elements, while also aiding breathability. With that, CMP says they're both wind and water resistant.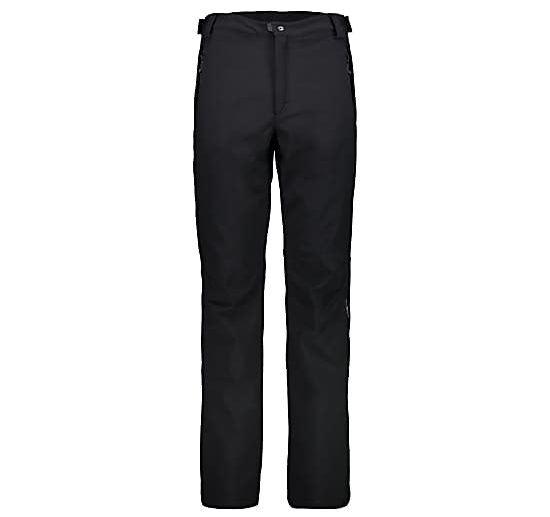 The trousers had a good fit when I first got them on and it felt incredibly comfy and cosy with the fleece lining against my skin. They have two roomy, fleece-lined hand pockets, which have zips with long toggles to help you grab hold of them when you're wearing gloves. There's also belt loops and Velcro adjusters on the waist to help you get a good fit, and I found that these did a great job on their own, so there was no need for an additional belt.
Unfortunately, our plans to summit Moel Siabod were scuppered when the wind and rapidly descending fog meant our planned route was out of reach. Forced to abandon the peak in favour of a lower level route, I was intrigued to find out whether these trousers would be too warm in the milder conditions we now faced.
I've got to admit that on the first hill I was already sweating, and the trousers didn't offer much in the way of ventilation. Perhaps some ventilation zips on the legs or mesh-lined pockets would have been helpful. Having said this, when we got to the top of the first hill, with the weather whipping up into a frenzy, I was glad for the extra protection. My legs could hardly feel the biting, cold winds that assaulted my face and neck, and when the heavens opened, they held their own as well.
The trousers did a good job keeping my bottom half dry in the downpour, but I continued to feel hot and stuffy. That being said, these trousers are aimed at the colder conditions we had anticipated, and I have no doubt that they would perform better in a colder, drier climate.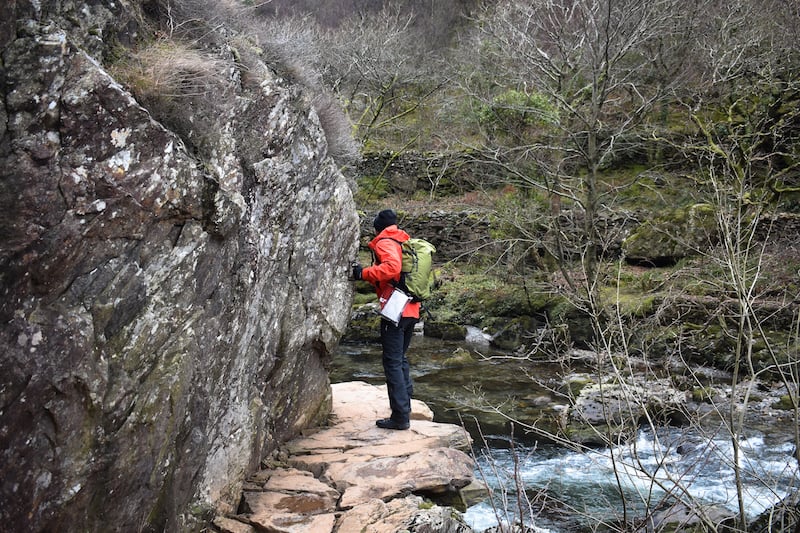 I also found that the range of movement offered by the Man Pant Softshell trousers was somewhat lacking. Articulated knees meant that walking and some light scrambling presented no issues, but when climbing over stiles and ladders I found that the upper half of the trousers became uncomfortably tight, and there was little to no stretch offered by the thick fabric. Again, it's worth bearing in mind that these trousers are not intended for gymnasts, but are designed primarily to keep you warm, and that's a job they certainly did very well.
Clearly, then, these are not the trousers for you if you're after something for year-round use, as you will find them much too warm as the mercury rises, but if you need a pair of winter trousers, these may well be worth trying.
CMP CMP Man Pant Softshell Verdict
Well-insulated and robust trousers that are useful for hiking in colder conditions.