www.dare2b.com | £85
A cool entry to the test from Dare2b are the Tail Shaft ski pants. They're your standard two-layer ski trousers that feature Dare2b's own waterproofing technology, Ared VO2, taped seams, two pockets, an adjustable waist and a softshell fabric raised back. The trousers are available in two colours, kiwi (a lime green) and black. Our test pair were kiwi, and they look great.
The trousers' inner lining is soft to the touch and comfortable against skin, and while not massively warm, it would do the job when used in conjunction with some long johns. The ankles have been reinforced with a patch of hardwearing material which helps reduce wear and tear over time. The ankles are also zippered to help access your boots. The trousers feature zippered ventilation openings on the thigh for times when you find yourself getting too hot, and the two pockets are comfortably lined.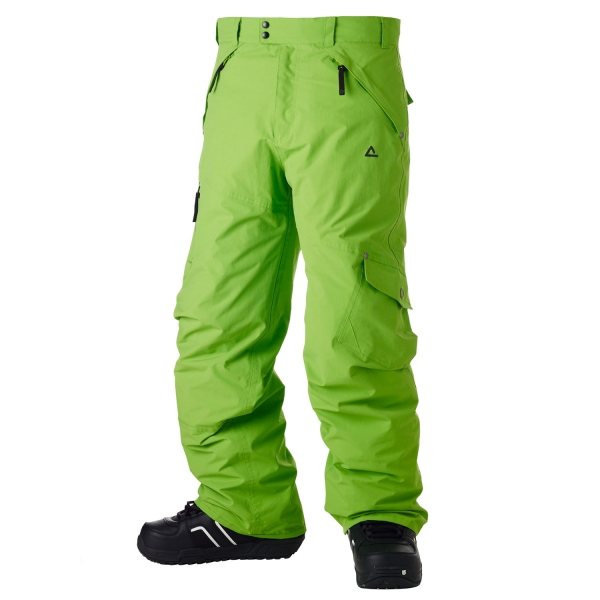 While the trousers feature two zippered pockets, I found them to be slightly small. This is forgivable as your jacket is likely to have enough zips, but I would have liked them to be bigger.
All in all the Dare2b Tail Shaft ski trousers are a good option if you're after a good-looking pair of pants that will keep you dry and, with the addition of a base layer, warm.
Dare2b Tail Shaft ski pants verdict
A cool pair of ski trousers at a reasonable enough price.