www.didriksons.com | £45
The women's Crave Jacket from Swedish company Didriksons feels comforting and snug – like it would be a great one to wear curled up in front of the fire in a mountain cabin or safe in the pub after a wintry day out.
The soft material is knitted polyester. There's no hood but a nice high collar to keep the cold out. There are two huge hand-warmer pockets which are also nice and soft; the zip-pulls on the pockets and the main zip are nice and big, for use with gloves.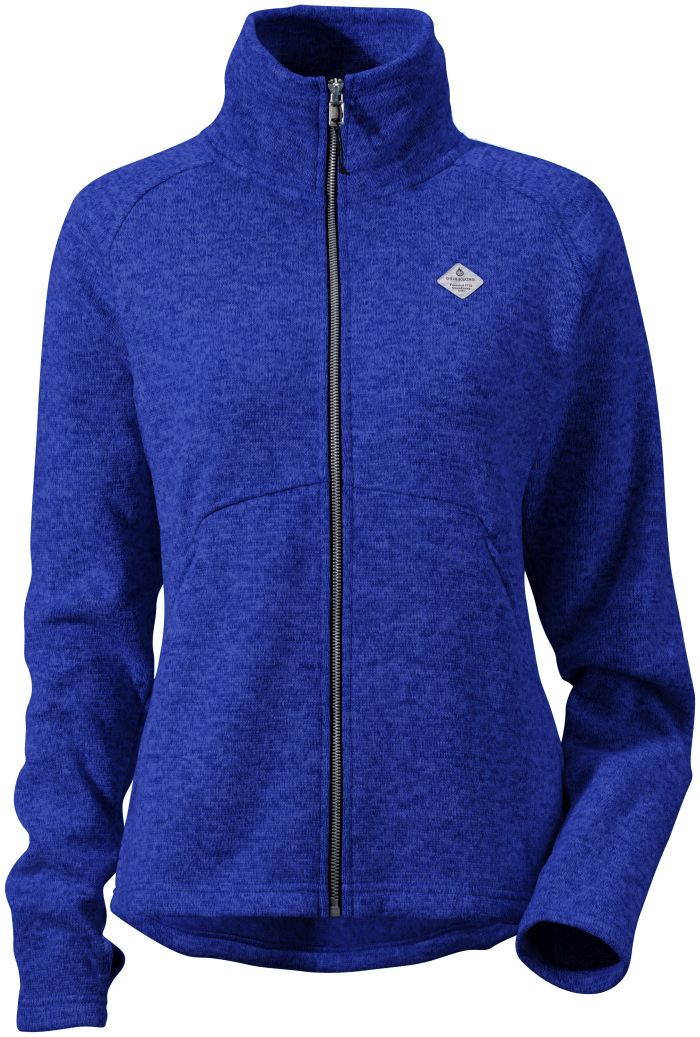 The sleeves have thumbholes, always a favourite, although on me their positioning isn't quite right – it's a stretch to get my thumbs in. The fit is relaxed without being too baggy; a little longer at the back would have been even better.
It looks nice and comes in a choice of three colours; black, navy and royal blue. A jacket to make you happy it's winter.
Didriksons Crave Jacket Verdict
The Didriksons Crave Jacket makes us want to sit in front of the fire with a mulled wine.